Rose is fortunate to be led by a team of passionate promoters, who put their heart and soul into creating and finding patrons for one-of-a-kind, fine jewellery. They have created a noteworthy legacy, which has seamlessly traversed into the next generation and made it a timeless leading brand name in high jewelry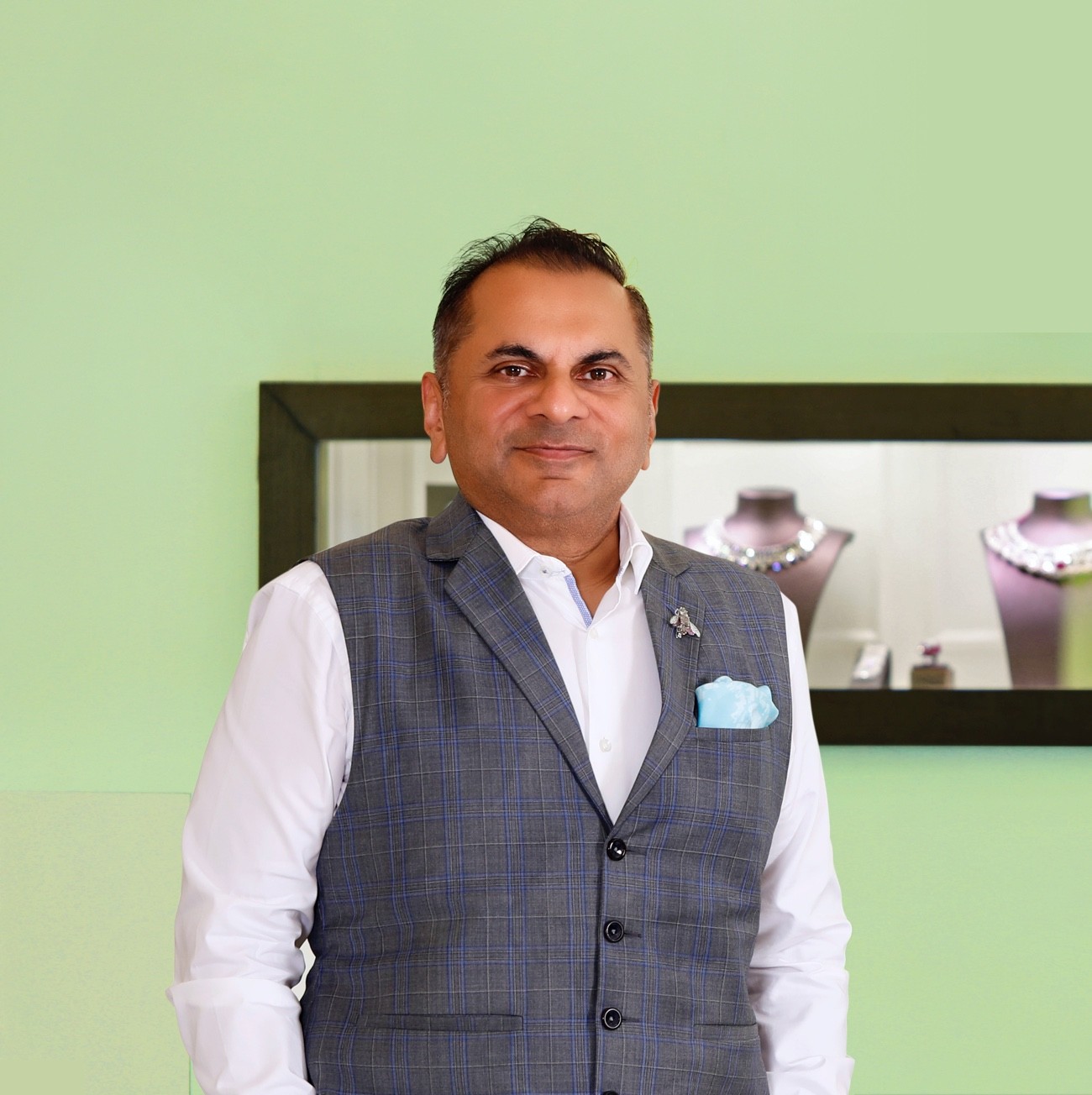 BIREN VAIDYA
Managing Director
An entrepreneur, innovator, dreamer and expert, Biren Vaidya exudes creativity & artistry. His passion for design is evident in his masterful creations and as the Managing Director and lead creative soul at the Rose Group, Mr. Vaidya spearheads the company's vision of being one of India's leading names in fashion, luxury, jewellery and watches. When asked about his company he proudly proclaims that Rose has been his most cherished love story for over 35 years. He has had the privilege of designing and crafting jewellery and watches for notable international luxury brands such as Versace, Forevermark & Franck Muller. He also had the honour of creating a prestigious object d'art, in the form of a bejewelled Ashoka Pillar for the President of India, on the country's 50th Independence Day. Constantly reinventing himself, even today "BeeVee" is one of India's most distinguished jewellery designers and a leader in his craft and field.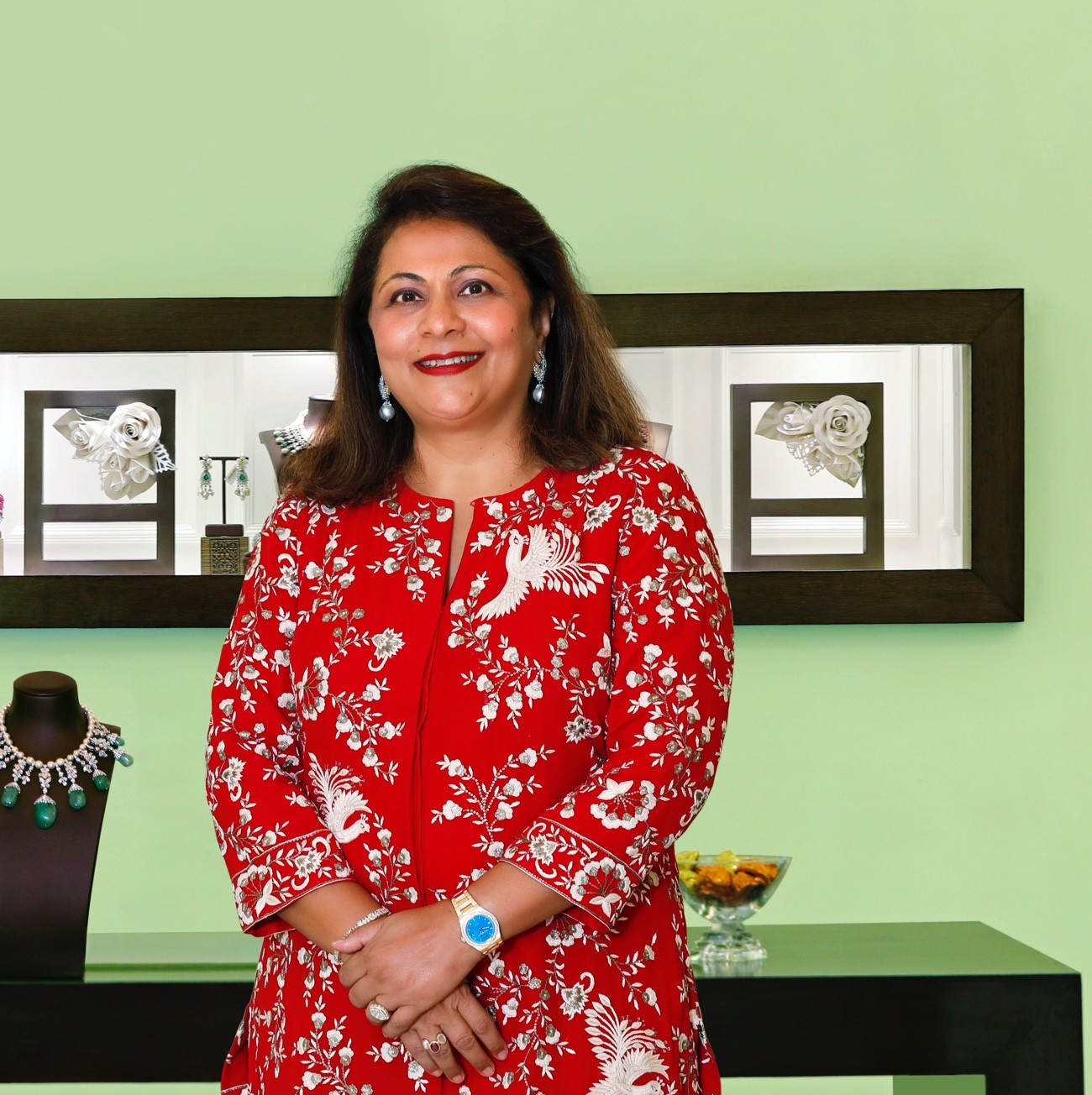 PURNIMA SHETH
Founder & Senior Director Sales – Luxury
The founder of the Rose Group, Purnima Sheth has been a strong pillar for the company over the years. She loves what she does and her adoration for jewellery is evident to Rose's patrons, who seek her trusted advice even across four generations in one family. Her biggest joy is seeing delighted customers, with a big smile on their face, after they have acquired a Rose piece of jewellery! She is Rose's ever positive "soul" exuding warmth, kindness and love; her loyal patrons count on her for advice on jewellery, life and even just to share a cup of the salon's legendary cappuccino. With 40 years of experience across different areas of the business, she uses her expertise to manage the core areas of International Marketing, Sales, Retail Concepts & Business Development.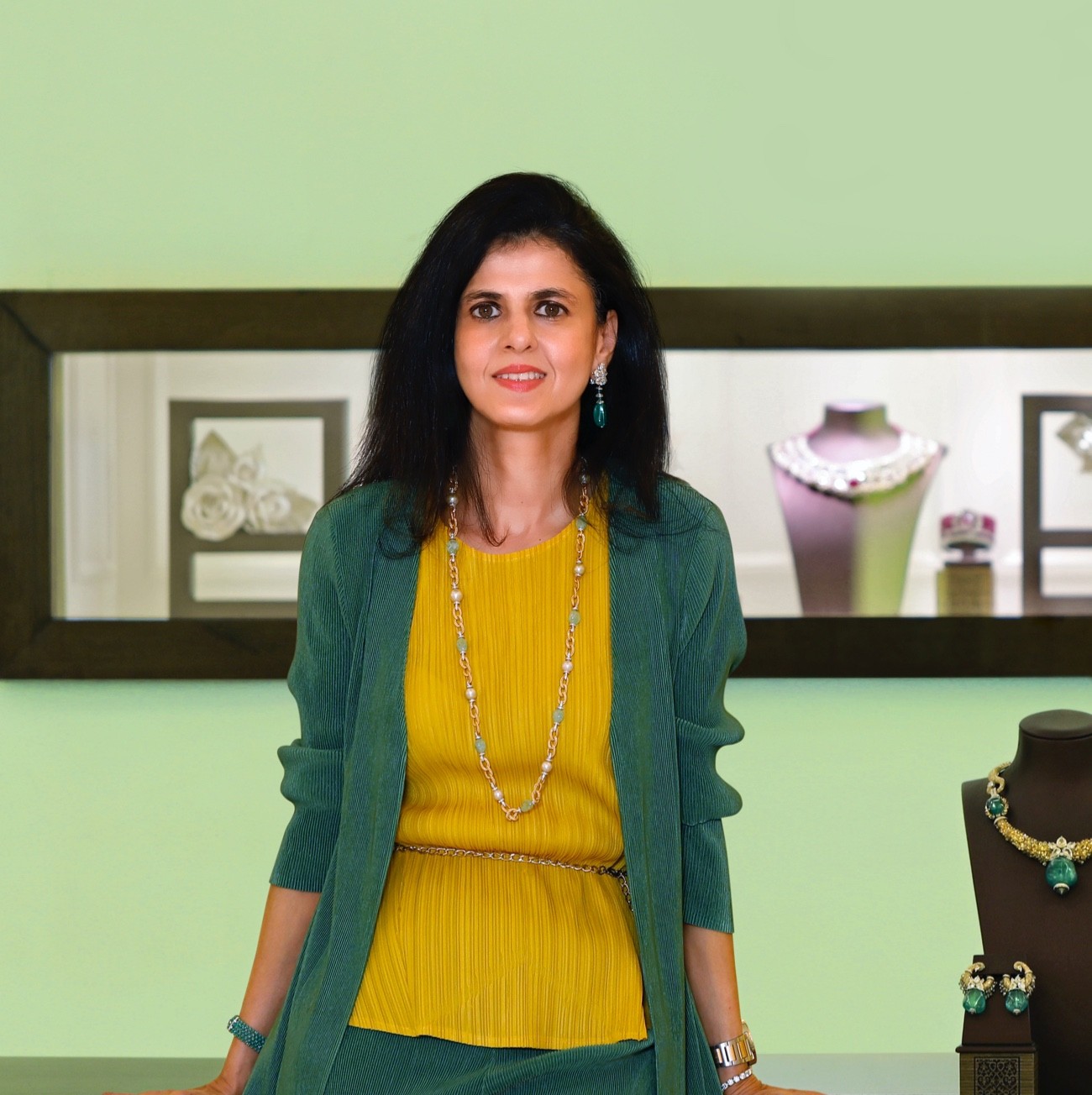 SHEETAL VAIDYA
Director Sales – Luxury
Sheetal Vaidya is the fashion quotient at Rose. She joined the business in the sales division and has since become a go-to advisor for clients who love her effortless style. She is Rose's favourite muse, as almost every piece of jewellery looks great on her. She loves to dress up and wear her favourite jewels at parties and on occasions. Having received her initial training from the founders and gaining experience over the years, today she heads the Retail Operations of the Rose Salon. She brings over 25 years of sales experience, customer understanding, trends & sales forecasting.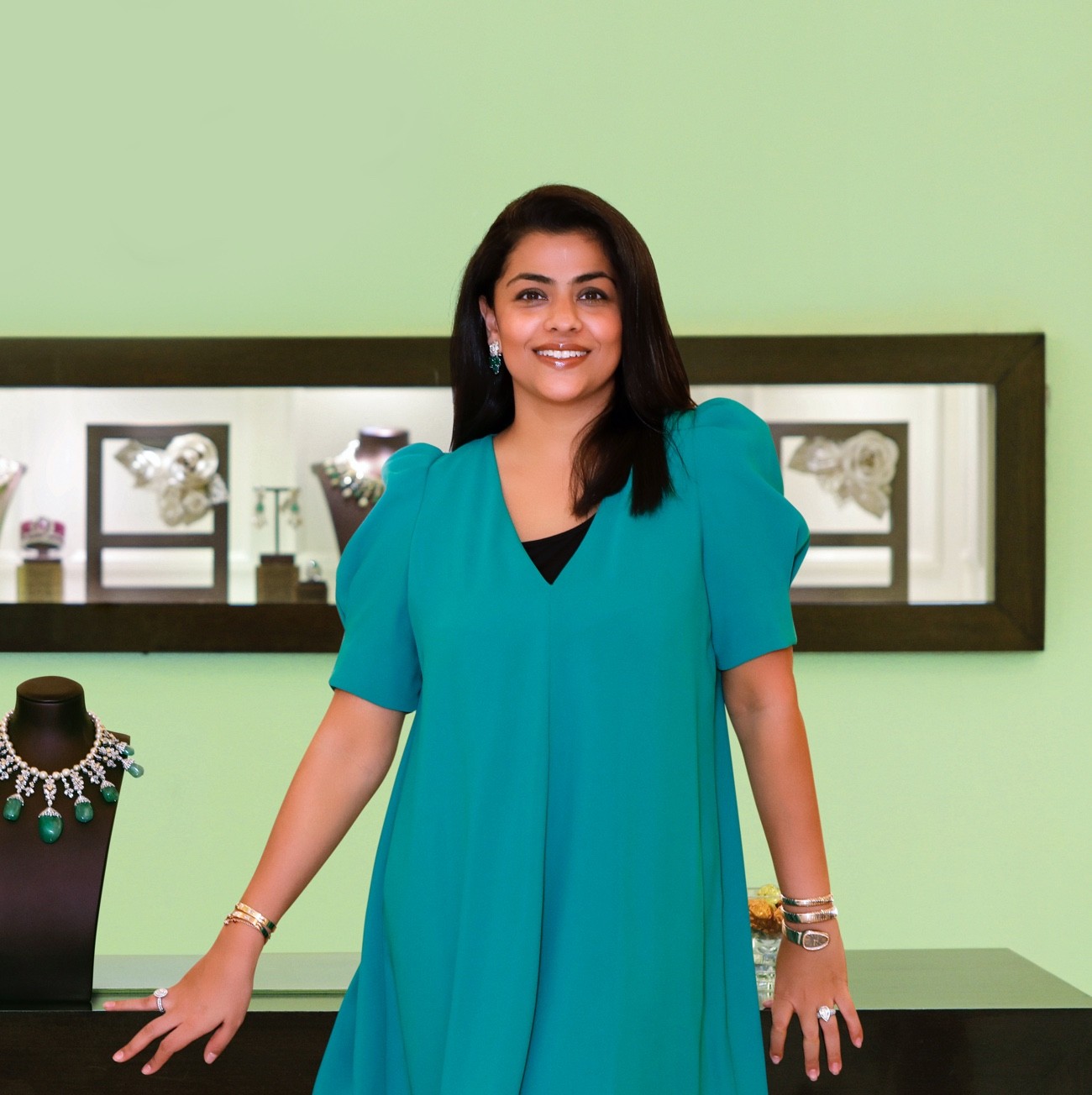 DIVYA SHETH MATHUR
VP Production & Operations
Divya breathes, sleeps and dreams jewellery! After completing her Economics Degree at New York University, USA (NYU), her first ever job straight out of college was at one of the largest jewellery exporters in India. Having spent 10 years gaining international experience in producing and developing jewellery, she is delighted to move her expertise into the Rose Group. At Rose she brings to life fine jewels from the craftsman's floor, which for her is the place she feels most at home. She brings with her a new-age design aesthetic and a whole lot of heart, to carry on her love for the art of making jewellery.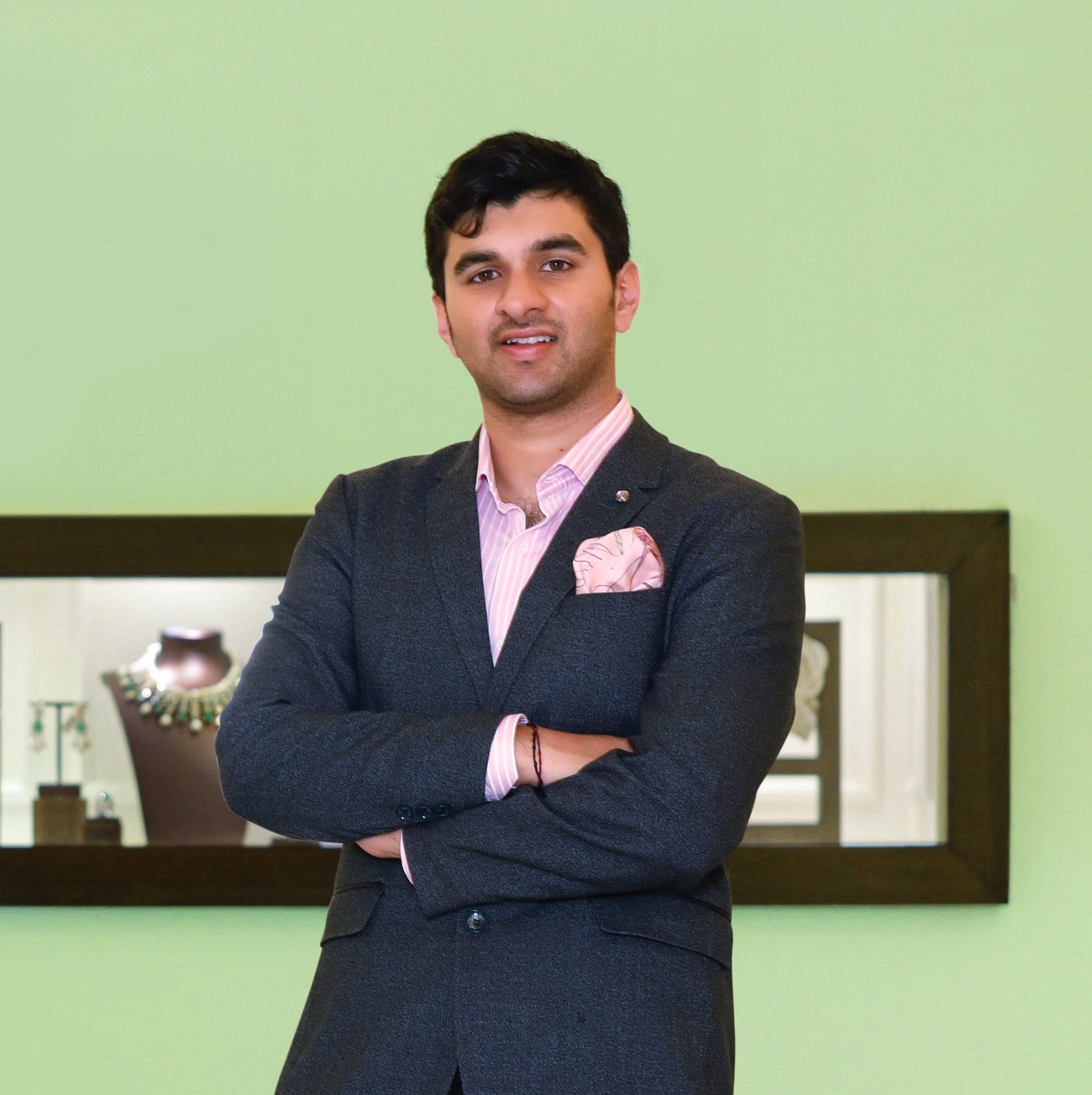 KARAN VAIDYA
VP Marketing & Retail Operations
Karan's vision is to bring bespoke Indian designer jewellery to the world, which levels with its international peers in design and craftsmanship but remains rooted in Indian tradition. He is immensely proud of his legacy and leads the charge in taking Rose into the digital world we live in today. A Bachelor of Arts in History and Political Science from Columbia University in New York, he heads retail operations and marketing at Rose. His favourite part about what he does is bringing efficiencies into processes and interacting with new clients. An avid watch enthusiast, he heads the business development of Rose's haute horlogerie business.