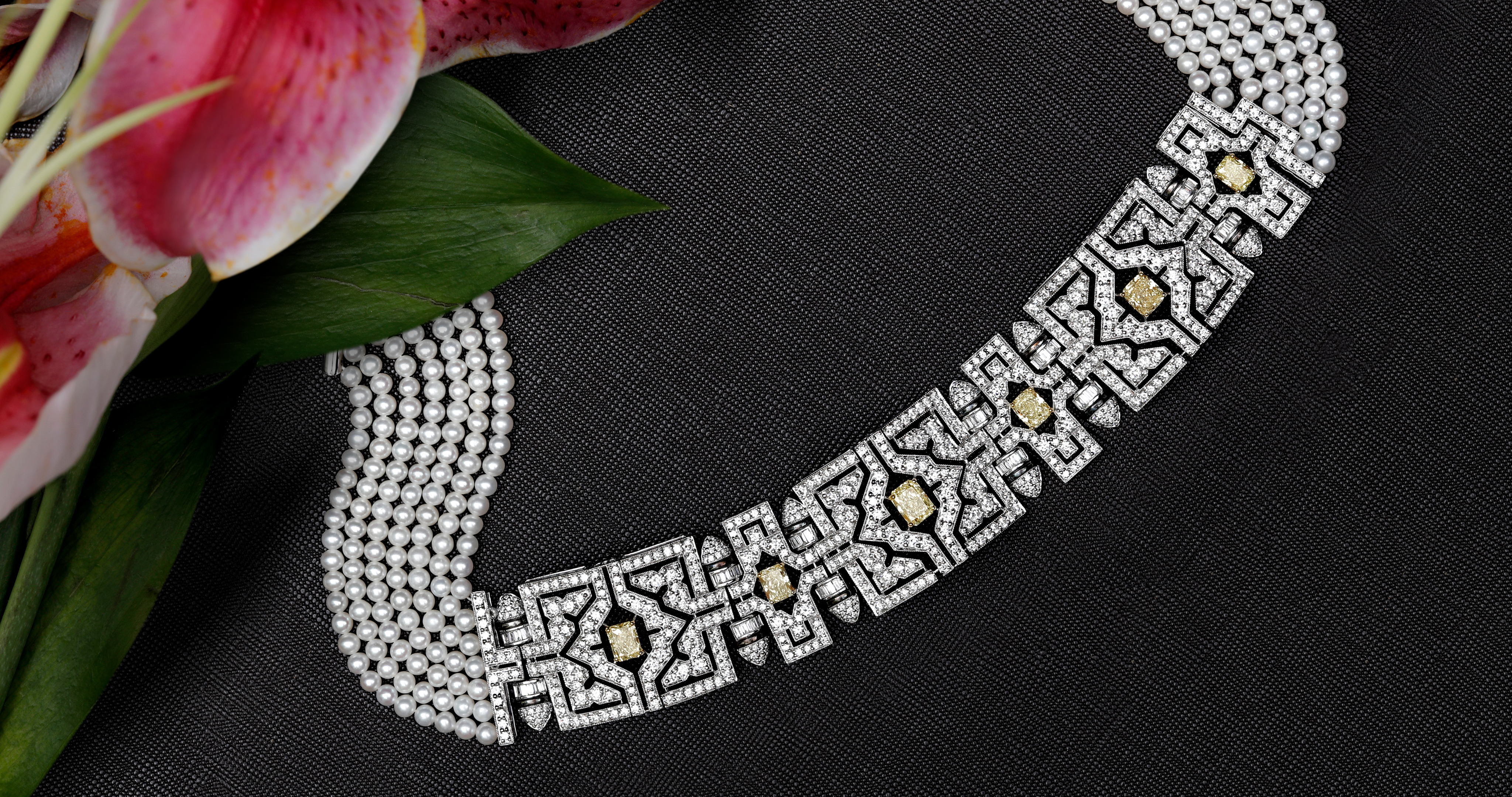 Engagement Jewellery: As Trendy as It Is Timeless
When it comes to professing your love and commitment, why limit the gesture to a ring? Today, engagement jewellery is all the rage. That first jewel a man gives his beloved to celebrate their love signifies a great deal. It becomes a statement of his intent while bringing her irresistible beauty and joy.
We, at the House of Rose, now routinely see grooms-to-be at our stores. It's endearing to see them buying love-filled gifts like earrings, a necklace, a bracelet, or a ring to woo their lady love. Here are some iconic jewels that make it to our favourite list when it comes to engagement jewellery:
A Rock For Your Rose
Topping the charts is our entire Rocks N Rose Collection, which features new-age solitaire jewellery with a bold splash of colour. From earrings, rings, and bracelets to neckpieces, these jewels make heads turn with their glorious sparkle and bold forms. One can choose the super classy emerald drop diamond solitaire earrings with their fancy-cut solitaire diamonds and breathtaking Emerald drops with studded caps. Another glamorous piece is the floral ruby diamond solitaire ring, which draws inspiration from blooming lotuses, creating a captivating symbol of beauty and purity. Whether you choose the simpler ear studs and pendants or the high jewellery necklaces, you are sure to stand out with Rose's quixotic take on solitaire diamond jewels.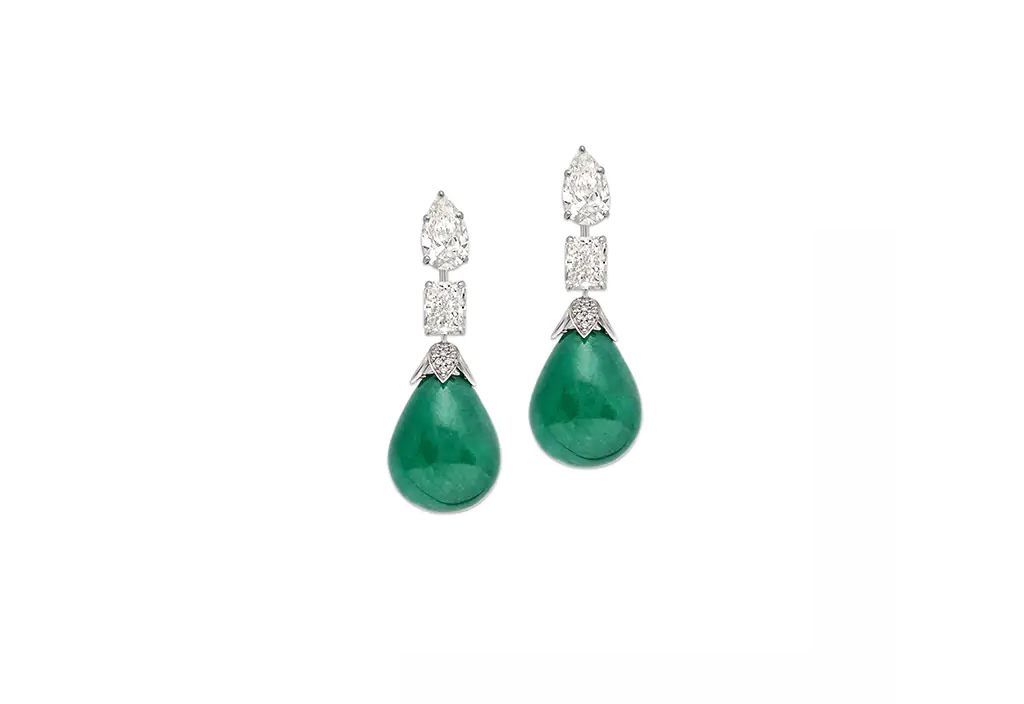 A Love Poem of Pearls
Next on the list, and not to be outdone, is the Purely Pearls Collection, which host one-of-a-kind pearl jewellery. From precious South Sea pearls to the unconventionally beautiful Keshi pearls, this collection houses jewels of beauty and luminescence. They are perfect for engagement celebrations, cocktail nights, dreamy day parties, or just because. A stunning masterpiece here is the pearl diamond necklace. Multi-hued Keshi pearls come together with asymmetric beauty, dotted around sparkling diamonds. This unmissable piece serves well for a pre-engagement dinner party, a celebratory luncheon, or for the big day itself. Another pair from the collection is the classic keshi pearl diamond hoop earrings. These front-facing hoops complement any apparel with ease, elevating your look with their sheer sophistry.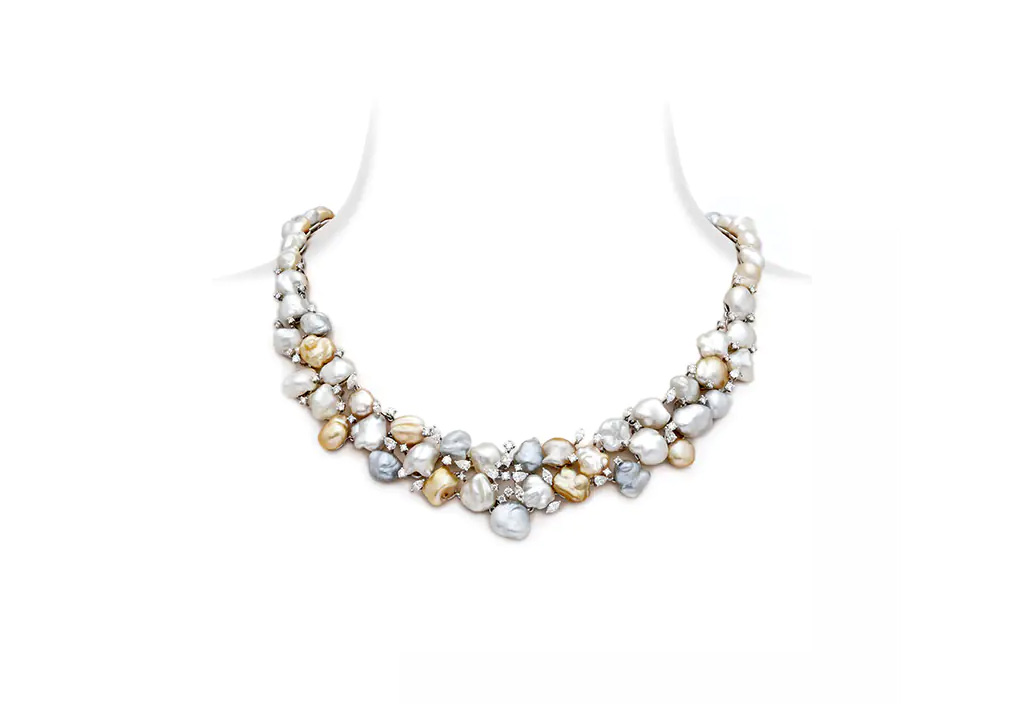 When You Love in Colour
Our Colours of Life Collection is inspired by Mother Nature and features arresting pieces of gemstone-studded diamond jewellery. The coloured gemstones are chosen with extreme care, many cut in our very own lapidarium, to set into stylish designs. Don't believe us? Check out our ruby emerald diamond bead stud earrings, which showcase fine craftsmanship, unique design, and hand-selected gemstones. The rich red rubies emulate the succulent allure of ripe berries, while the verdant emeralds reflect the freshness of lush foliage. Another wonder is our emerald ruby necklace, with its fan-like shapes strung together in a symphony of diamonds and gemstones. A versatile piece that can be worn with ease, it is as timeless as it is stylish. A lovely piece to wear to a vibrant engagement party.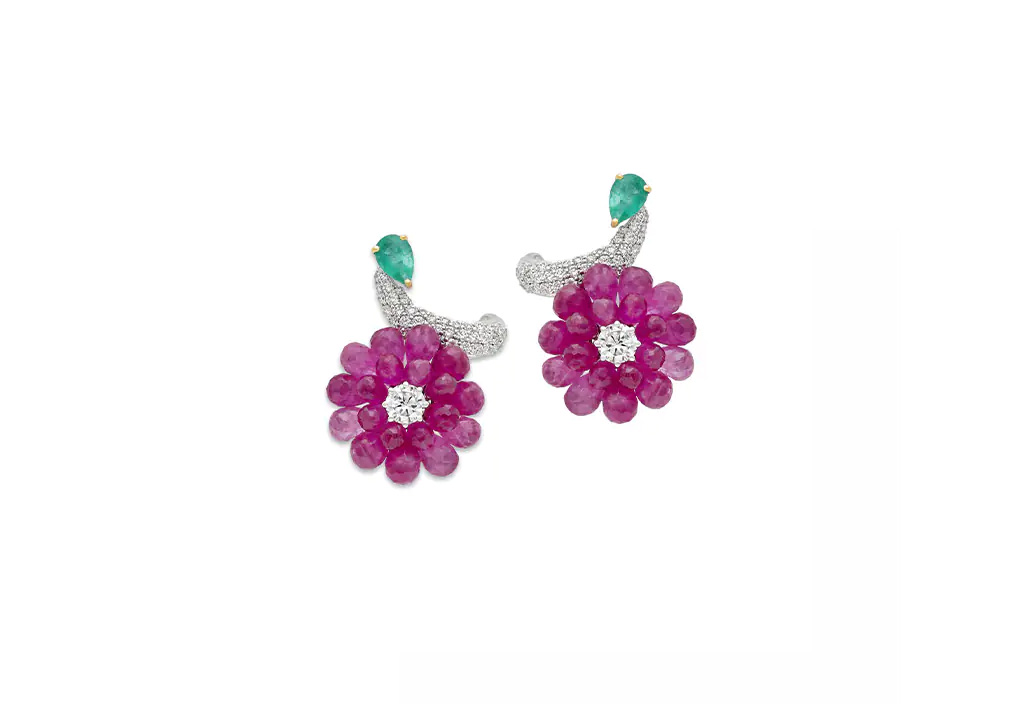 For A Night at the Opera
We bring back the nostalgia of the roaring 1920s with the Opera Collection. The jewels here feature the streamlined, geometric, and bold look of the Art Deco era with Rose's quintessential style and workmanship. Our art deco pearl diamond choker is a mark of true creativity and finesse. Meticulously designed with lustrous freshwater pearls and sparkling natural diamonds, this elegant choker gives a regal and gracious bearing to its wearer. Another inspired pair is the emerald diamond art deco hanging earrings. These combine the timeless glamour of the Art Deco era with the dazzling refinement of all things Rose. They lend an air of sophistication and vintage charm, making them a perfect accessory for your special occasion.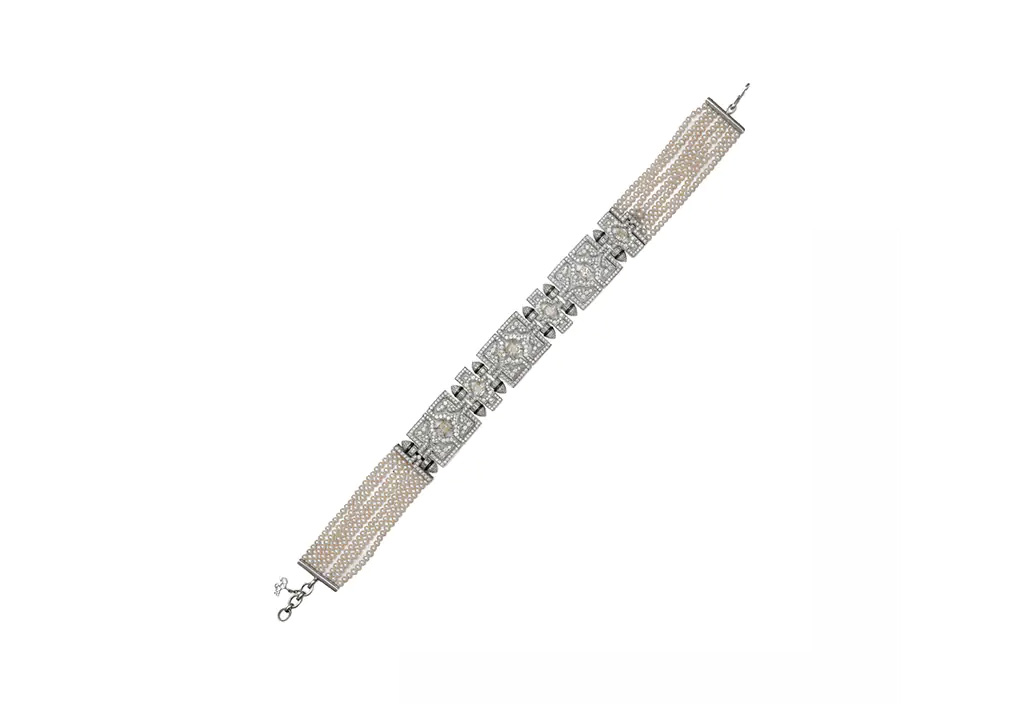 Whether you enjoy the old-world charm of following traditions or have a non-conformist streak a mile wide, you will want to present your beloved as a symbol of your love and commitment. So, choose an engagement ring, a necklace, a bracelet, or earrings. Or, better yet, pick them all – after all the to-Be-Mrs. deserves the best. So, step into our doors, virtual or physical, and feel the love shimmering through our pieces.