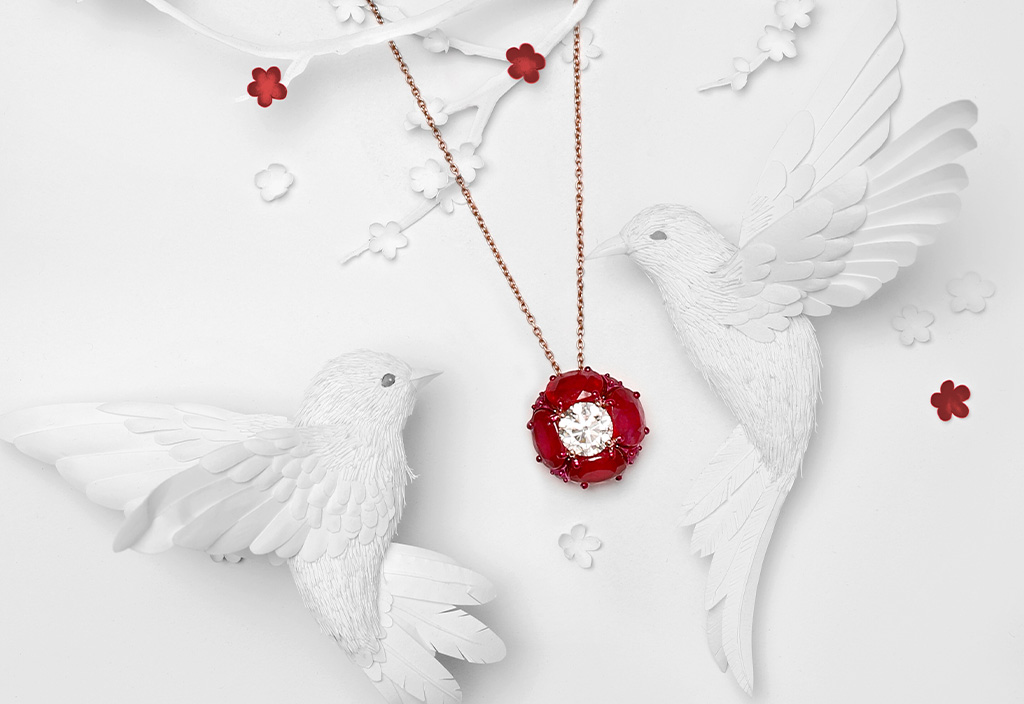 Natural Diamond Jewellery – the Perfect Heirloom for Generations to Come
There is nothing more cherished than a piece of heirloom jewellery, especially from a beloved family member. And when that evergreen piece travels across generations, it collects stories and cements memories. It sparks nostalgia, happiness, and the comfort of a blessing. So, when you are buying pieces, choose natural diamond jewellery that can stand the test of time, appealing to every generation with its timeless beauty. After all, this will be your legacy, cherished forever.
Diamonds are the only gemstones that are purely comprised of only one element – Carbon. This element has a molecular composition that makes diamonds the hardest naturally occurring substance on the planet. This led to the coining of the phrase "Diamonds Are Forever". From flowers to cars, everything giftable has a limited lifespan. However, natural diamonds have been around for centuries and are preserved in antique jewellery too. Owing to their longevity, they are the perfect gemstone to pass on to the next generation.
Diamond jewellery passed down has echoes of past stories, traditions, cultural practices, and memories of immense sentimental value. From a grandmother's diamond ear studs to your mom's cherished bridal necklace, every piece is a slice of history served on a platter of sentimental value.
From a bridal set to an engagement ring to Godh Bharai jewellery to other symbols of love and legacy – The House of Rose has evergreen jewellery, exquisitely made, to last you a lifetime before being handed down to another.
A Sweet Sixteen Present: Olive Branch Emerald Earrings
Inspired by the peace and tranquility of the Gardens of Versailles, our creative director BeeVee designed these exquisite earrings. Their dainty, ethereal beauty cloaks a formidable strength. Laden with rose-cut Diamonds, they are designed to form an olive branch, culminating in two over-22-carat Emeralds. As the name suggests, they signify an offering of peace – the perfect gift to share with a feisty teen.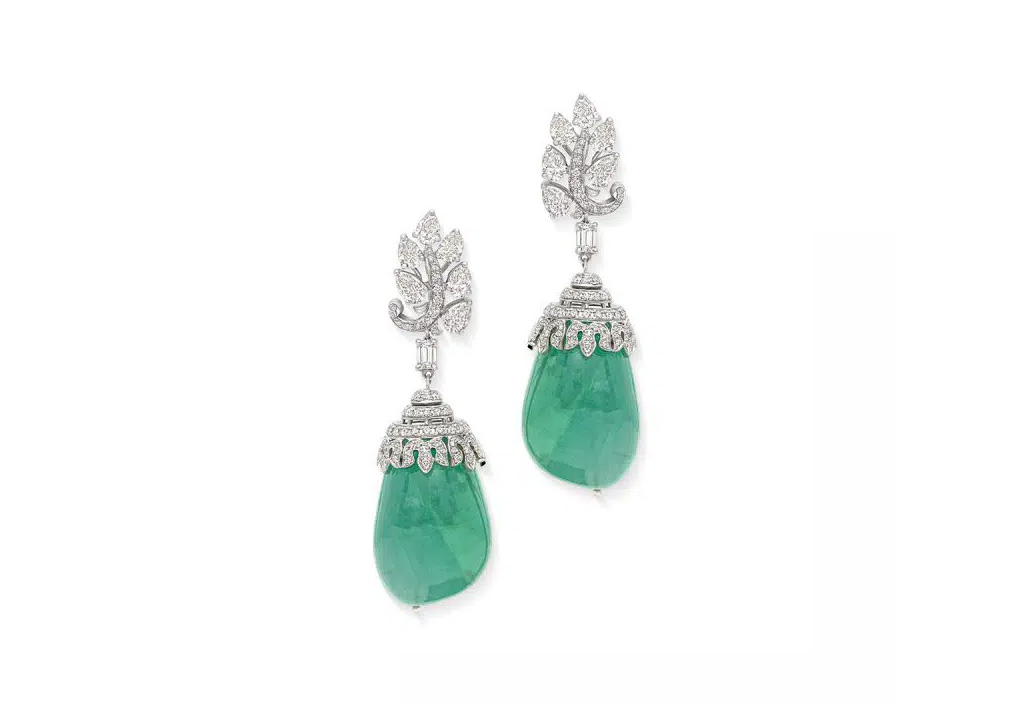 Enchanting at Eighteen Gift: Ruby Diamond Solitaire Pendant
An ode to a girl on the brink of womanhood, this elegant pendant lies resplendent at the throat. The old-world timelessness of solitaire jewellery finds a bold and contemporary expression here. A central natural diamond solitaire sparkles incandescently amidst the strikingly deep-hued Rubies that surround it. After all, your 18-year-old's going to want something unique, and yet she'd be proud to hand this stunner down to her daughter someday.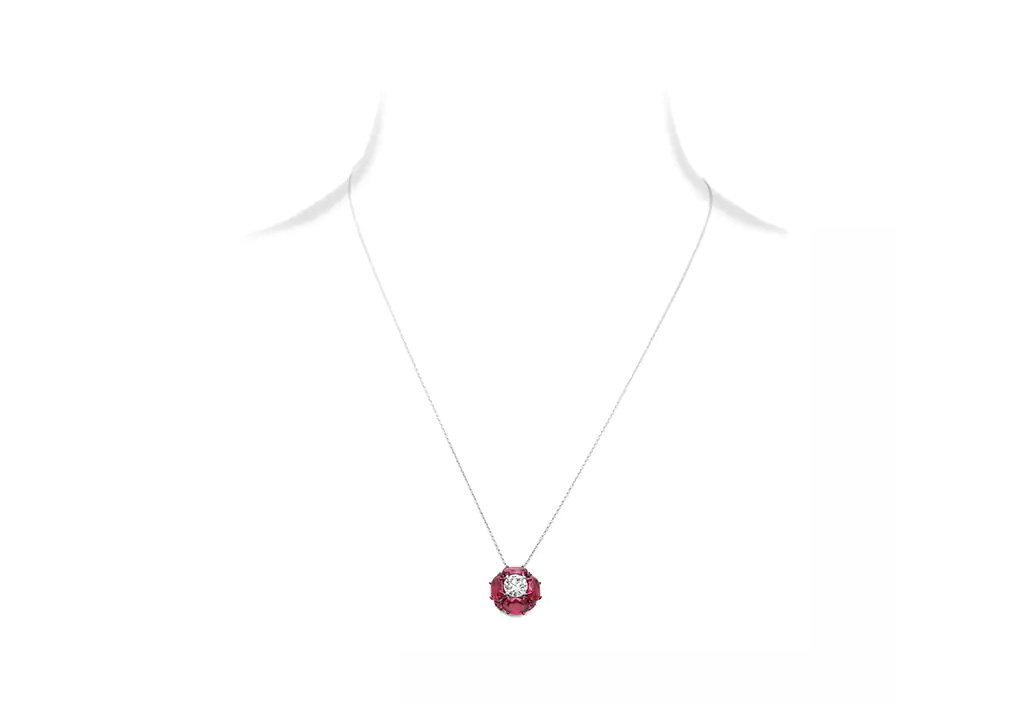 Madam President's Promotion Present: Kyanite Emerald Diamond Ring
When she's in power mode and blazing to the top of her proverbial mountain, it helps to let her know how proud you are of her. Yes, she can buy her own jewels, but a sweet gesture from doting relatives is cherished just as much (if not more). This signet ring from the Colours of Life Collection holds an Emerald at its centre, dazzlingly lined with diamonds. A checkered pattern of Kyanites and Diamonds enhances the wide shank for added allure. A bold choice for the boss woman.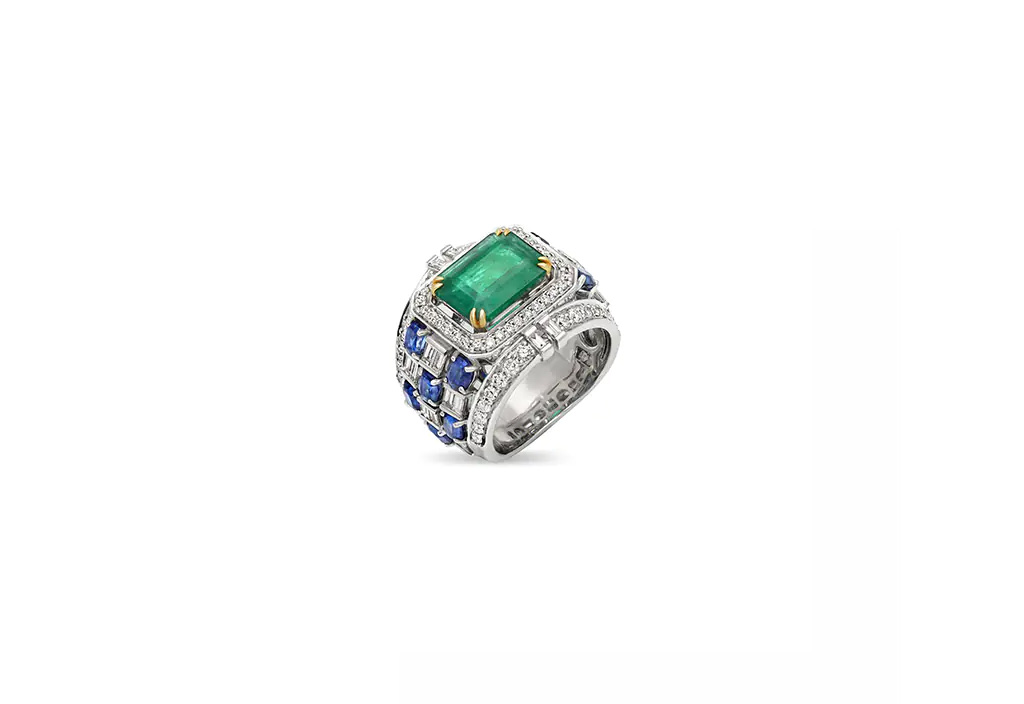 You're Getting Engaged Earrings: Emerald Drop Diamond Solitaire Earrings
She's all grown up and embarking on a new journey – the girl needs her rocks to celebrate. This elegant pair is a cherished gift for your daughter or daughter-in-law. From the Rocks N Rose Collection, these earrings sport two natural, solitaire diamonds in each piece with a diamond-capped Emerald drop. The sheer opulence of each 1-carat diamond and the captivating movement of the piece make this a sophisticated gift of inherent beauty.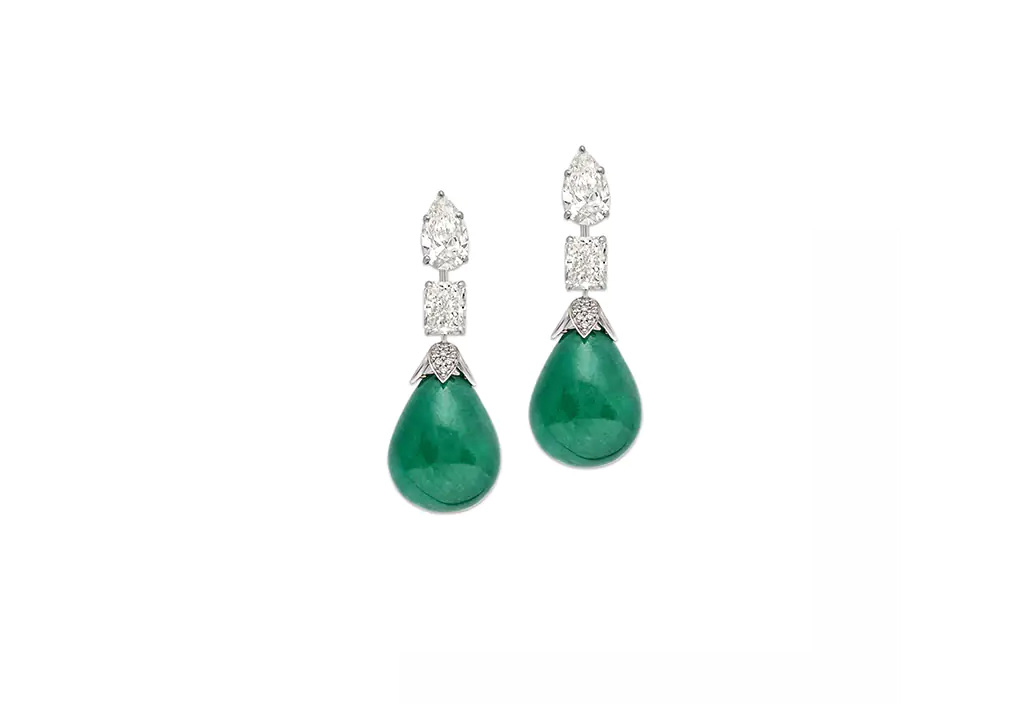 Marital Bliss Blessings: Classic Diamond & Pearl Bridal Necklace
It's a momentous occasion when that little girl with pigtails has come into her own. She's walking off into the sunset with her prince and you'd love to give her something to hold on to – a physical piece to encapsulate your heartfelt blessings. This bridal necklace is just perfect for a daughter or a daughter-in-law. Rose-cut Diamonds, South Sea Pearls, and brilliant-cut Diamonds create vines that trail down from a tennis necklace in this enchanting piece. Elegant and timeless, it is sure to be handed down for generations to come.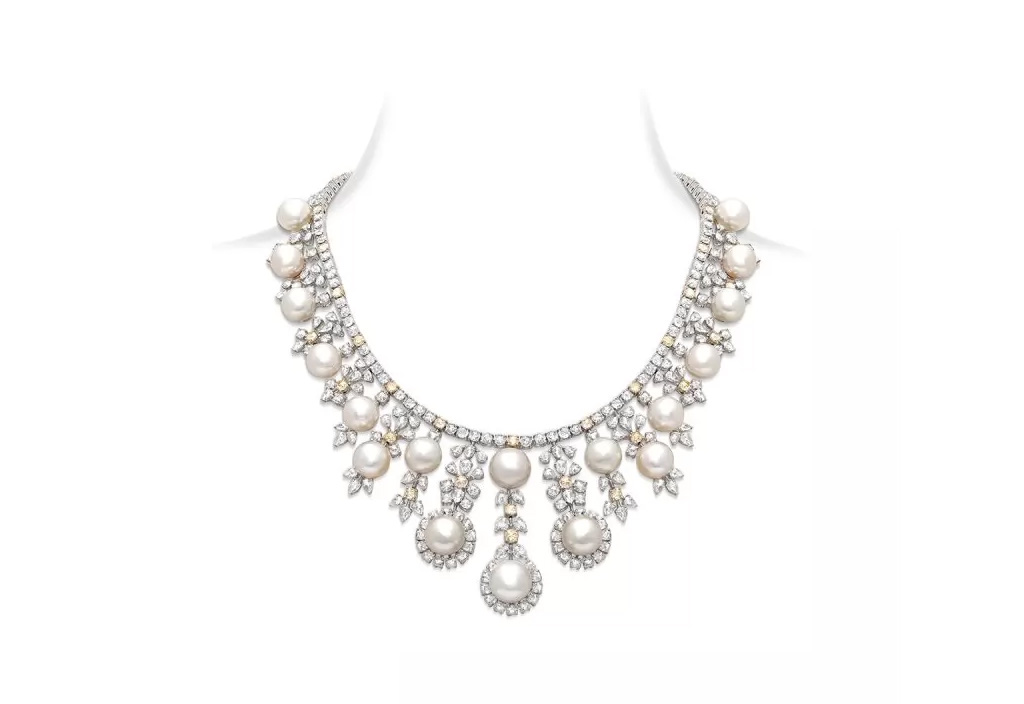 Baby Shower or Push Present: Tanzanite Emerald Art Deco Bracelet
And another generation is set to take on this world in a blaze of glory. As she begins her motherhood journey, a loving gift from her own mother or a doting husband will be cherished and happily passed down. This elegant Art Deco bracelet from the Opera Collection showcases the vividity of melon-cut Tanzanites, Emeralds, and Diamonds. It emphasizes the balance between symmetry and curves, boldness and simplicity, glamour and sophistry.
A reminder of the many roles of a woman and the harmonious balance between them all.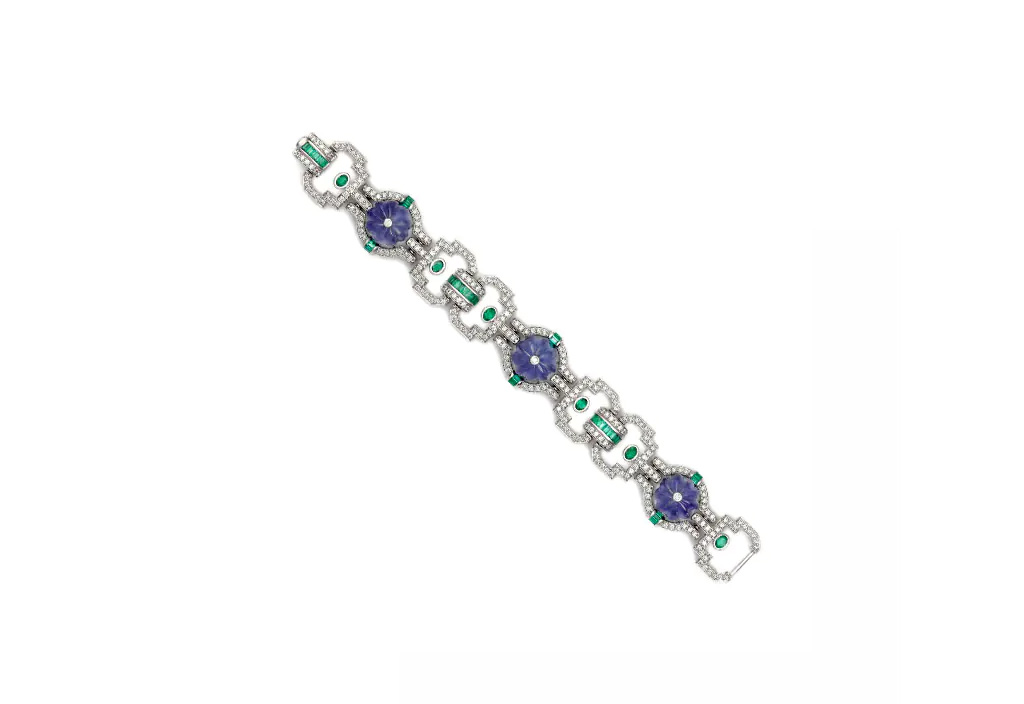 From a Tantalizing Thirty to a Dirty Forty to a Flirty Fifty, there are several milestones in each one's life. Each moment of sentimentality is a reason to pull out those family heirlooms and hand them down with love and light. Jewellery is so precious when its beauty merges with the evocative emotions that cloud a precious moment in time. We, at the House of Rose, create timeless pieces that we hope will retain their evergreen appeal – moving from one generation to the next, collecting stories, experiences, and revelations just waiting to be shared.