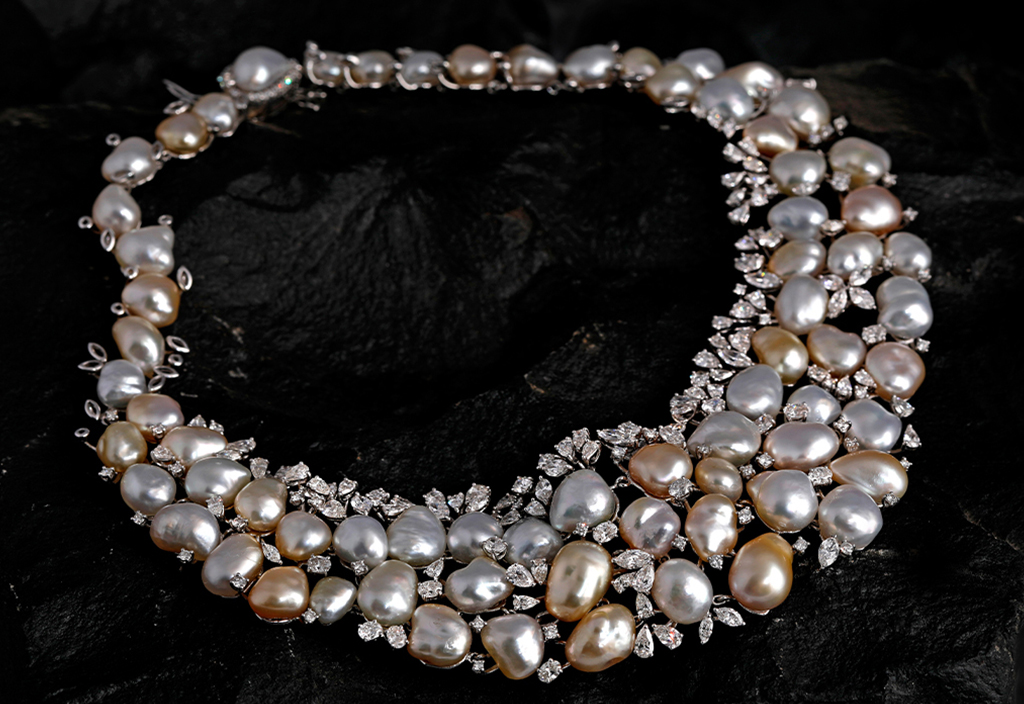 You Go Pearl! Must-have Pearl Jewellery from The House of Rose
Yes, we're here to give you some pearls of wisdom on the great gift of the ocean and why it must be appreciated. Okay, let's not do a pun count with that line and get down to business.
Pearls, as you know, are luminous gems that are produced within the soft tissue of a living shelled mollusk. They can be natural pearls that occur in the wild and are very rare, or cultured pearls that are farmed from pearl oysters or freshwater mussels. Pearls that are smooth, spherical, and covered with nacre are considered more precious than baroque pearls of asymmetric shape. However, with Keshi pearls climbing in the jewellery ranks, the non-spherical ones are working wonders themselves.
In jewellery, the value of the pearls is determined by their lustre, colour, size, lack of surface flaws, and symmetry. Of these, a pearl's lustre is the most important factor appraised by a jeweller. Historically, pearls have found their way into priceless jewels owing to their intrinsic value. The House of Rose prizes precious gemstones and designs one-of-a-kind jewellery to showcase their perfection. So, it doesn't come as a surprise that pearls are an inherent part of our collection.
Here are some must-have pearl jewellery pieces that we absolutely adore:
Pearl Emerald Hanging Earrings
From our newly launched, Rocks N Rose Collection, these earrings arrest attention with a single swish at your lobe. These danglers display a delicate arrangement of Diamonds, Emeralds, and South Sea Pearls of infinite beauty. The deep green of Emeralds creates a striking contrast with the moon-like sheen of pearls and the radiance of Diamonds. This is one glamorous pair to elevate any outfit, Indian or Western.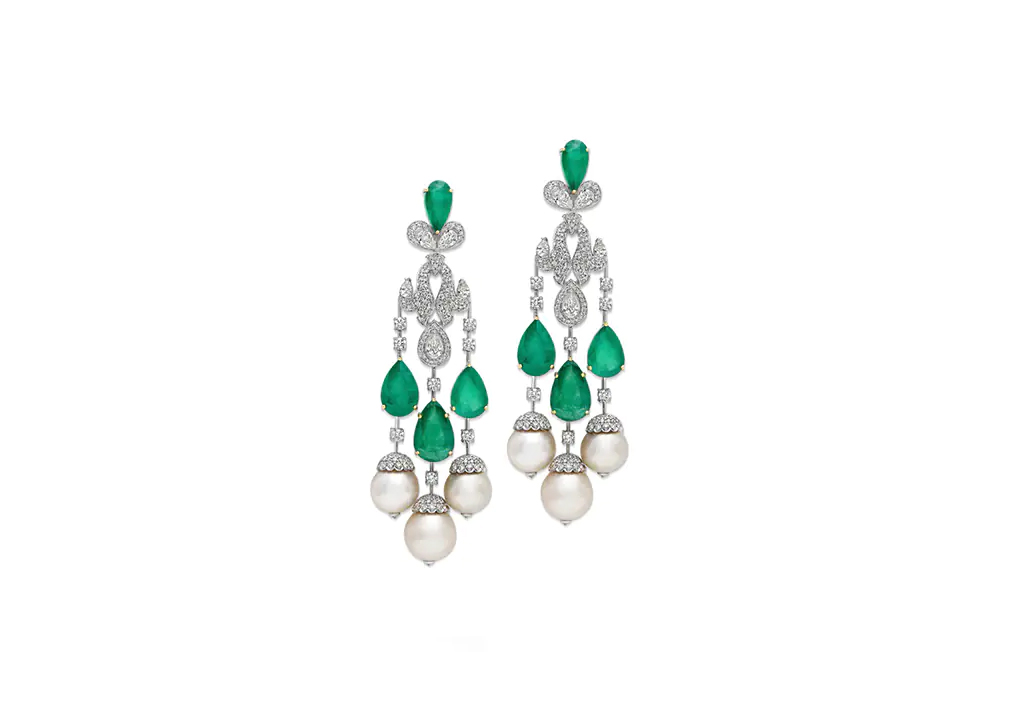 Tanzanite Pearl Art Deco Sautoir
Pearls adorn our Opera Collection as the symmetric, machine-inspired appeal of the Art Deco style meets their fluid, regal beauty in this divine sautoir. A stunning Tanzanite cabochon surrounds itself with Diamonds as it lies suspended from numerous strings of freshwater pearls. The gently swaying blue-white tassels make an enchanting finishing touch. The effect is dramatic, as refinement meets hypnotic beauty.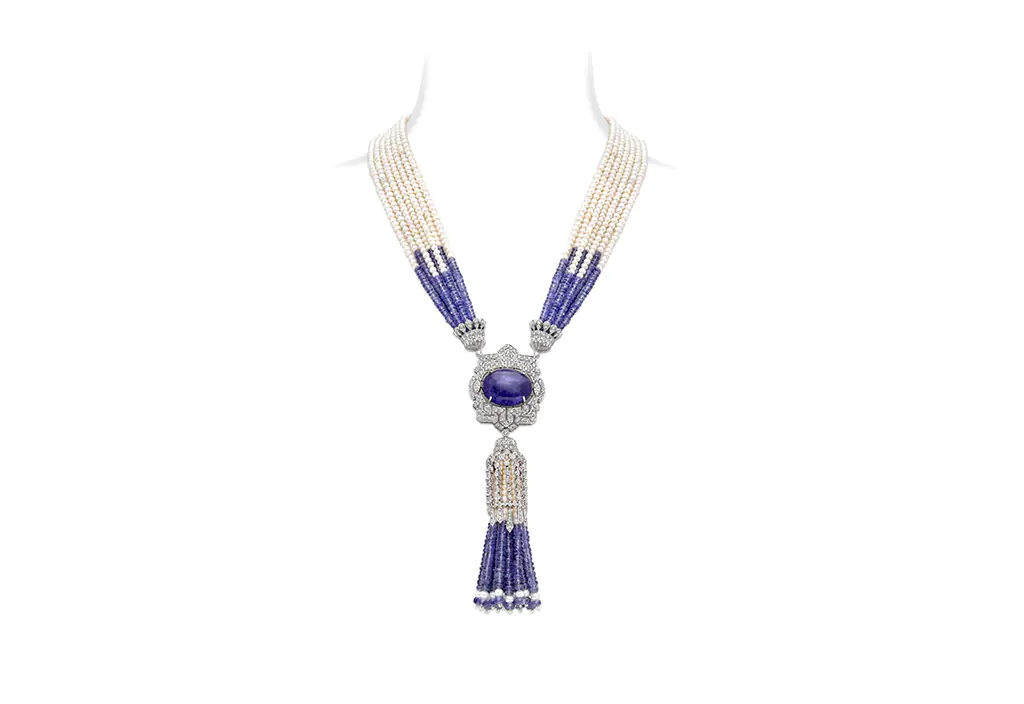 Pearl Emerald Tanzanite Pendant
From our Colours of Life Collection, this Pendant is truly a fashion-forward masterpiece. With South Sea Pearls, Emeralds, Tanzanites, and Diamonds, it brings vibrant colours and contemporary design to life. Capturing the essence of graceful sophistry and bold beauty, it flaunts an abstract nature motif of angles and curves. This pendant elevates any outfit, from a simple white shirt to a pale-hued kaftan to a rich-toned saree.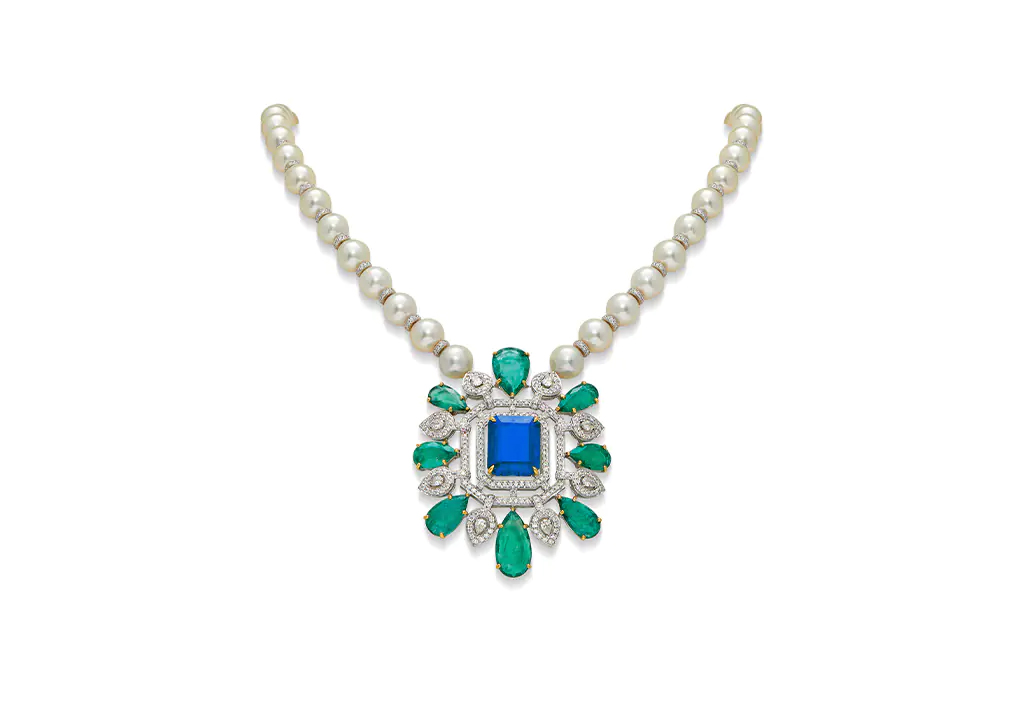 The House of Rose also pays tribute to the lustrous beauty of Pearls through a dedicated, Purely Pearls Collection. Every masterpiece in this line is ingeniously designed to capture and highlight their enchanting beauty without tampering with their natural form. Here is a matched set with a few of our favourites.
Keshi Pearl Diamond Bracelet
A testament to elegance and grace, this bracelet brings the beauty of Keshi pearls into the limelight. Multi-hued Keshi Pearls are creatively placed amidst a bed of fancy-shaped and round diamonds to bring regal glamour to the forefront. Wear it alone as a statement piece or pair it with other jewellery from the Purely Pearls Collection for a truly enchanting look.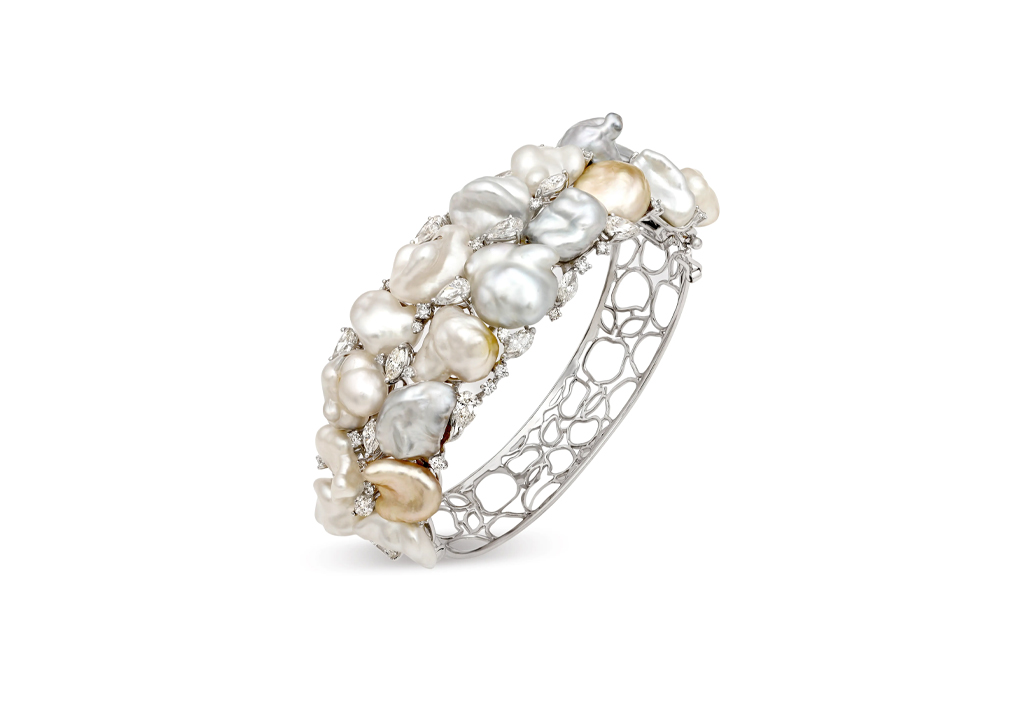 Classic Keshi Pearl Diamond Hoop Earrings
Elevate your style with these stunning hoop earrings that add new meaning to the word luminous. Crafted with Keshi Pearls and Diamonds, they exude timeless elegance and sophistication. Designed to showcase the natural shape and colour of these Pearls, our hoop earrings make a versatile and stunning addition to your jewellery collection.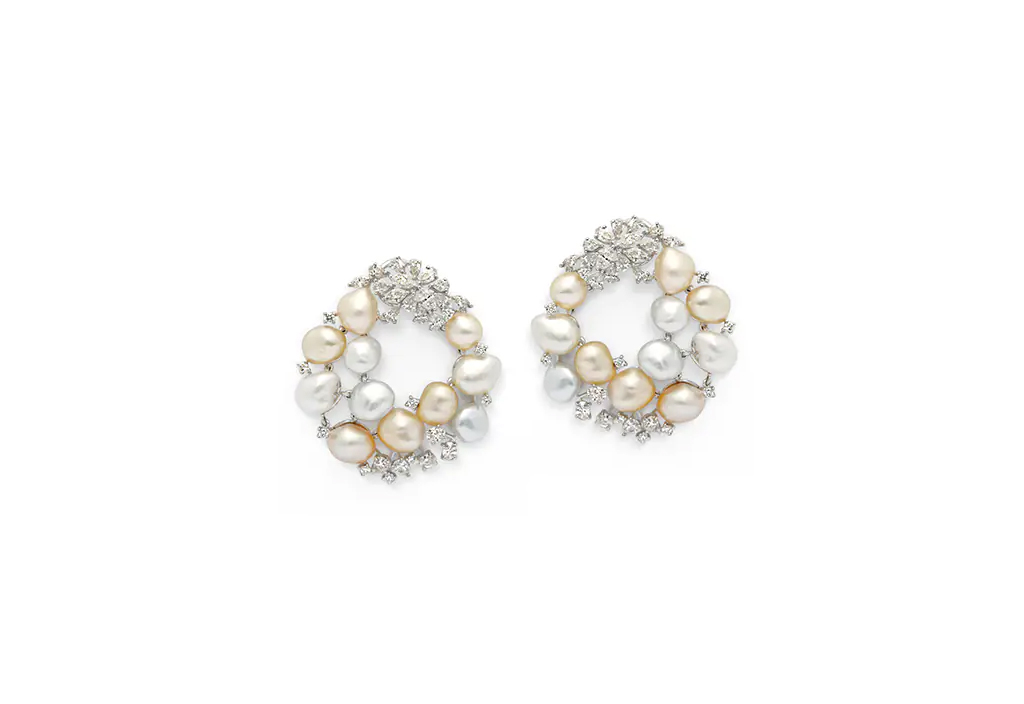 Keshi Pearl Diamond Ring
Crafted with exquisite Keshi Pearls and natural Diamonds, this ring is a celebration of the purity and grace of pearls. Their organic shapes, varied colours, and iridescent glow create a mesmerizing interplay of light, hue, and texture. Perfect for both formal occasions and everyday wear, this ring embodies the allure of pearls and the everlasting beauty of nature.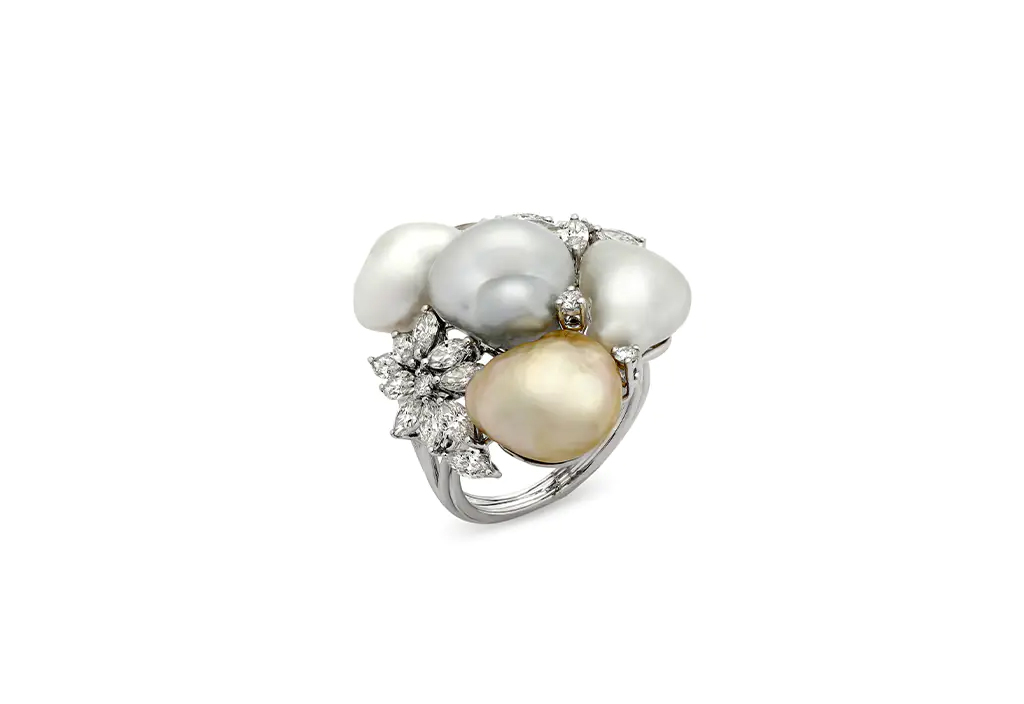 Classic Keshi Pearl Diamond Necklace
Enchanting magnificence finds form with this exquisite necklace from the Purely Pearls Collection. Crafted with iridescent Keshi pearls and brilliant Diamonds, it epitomizes rare elegance and bold glamour. An ode to the profusion of Nature in all its diverse glory, this necklace is designed for a true connoisseur of art and beauty.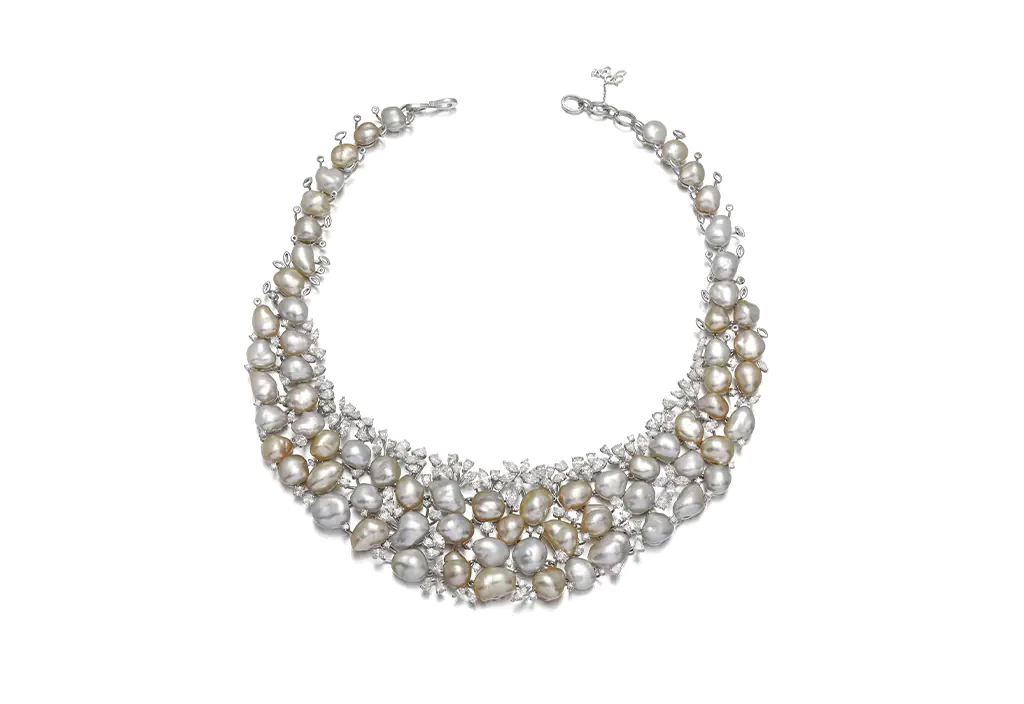 The House of Rose has an unmatched collection of Pearl jewellery that includes pieces bearing South Sea Pearls, Freshwater Pearls, Keshi Pearls, and more. We ethically source precious finds and design truly inimitable pieces around their beauty. Visit our stores in Mumbai and Delhi to experience their refinement in person or to custom-create the pearl jewellery of your dreams.