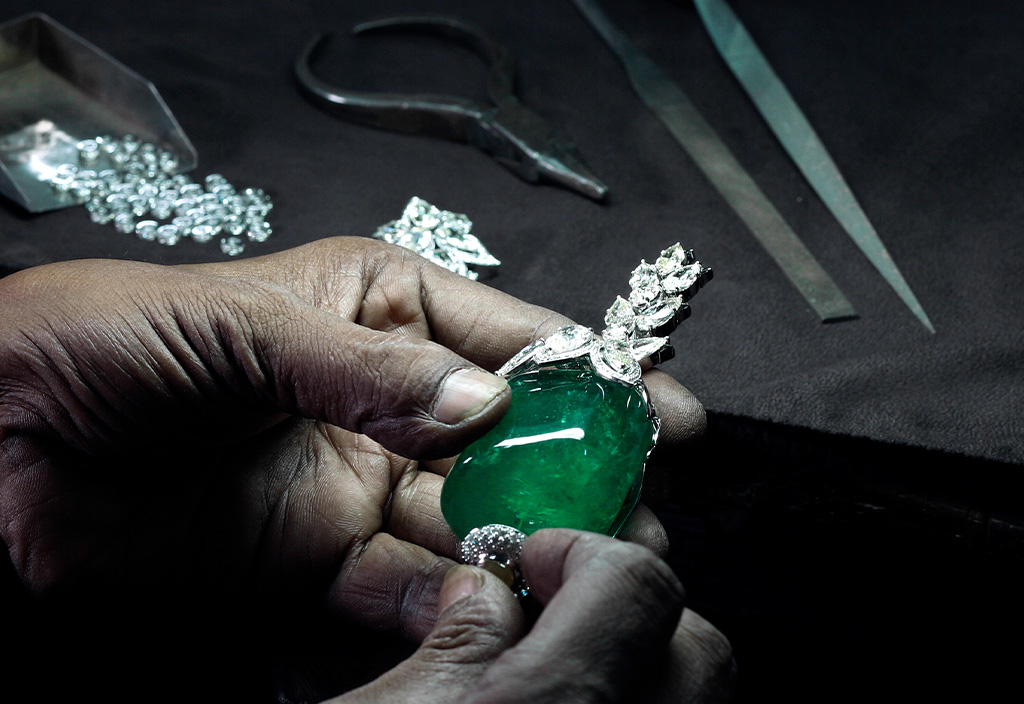 Why Gemstones Are a Good Investment in Today's Market
Stocks – check, mutual funds – check, gold – check. Bitcoin – best forgotten. What next? Have you considered gemstones? If the answer is "no" then it's time to re-evaluate, and here's why!
Gemstones are an untapped investment segment and therefore have high potential. Like gold, they are a safe bet. During a recession, when the stock market is turbulent or when currency is losing value, gemstones haven't failed. You may have a smaller set of buyers for your stone but even in an economic crisis, a good gemstone's value does not deteriorate.
Gemstones in fact, only appreciate in the long term, accounting for a minimum   increase per annum. Depending on the size, quality, rarity, and marketability of the gem in question, the numbers can be far higher. Here, like with any investment, you require some research and analysis to help you amplify your returns.
With a trusted source or a learned gemologist guiding you and laboratories like IGI or GIA to support the process, you can get tangible value for your investment that isn't just a figure on your securities app. In fact, while you hold on to your gemstone, it can be set in jewellery and worn to stunning effect.
Here's what you need to do:
Do your Due Diligence: This is most crucial if you want to be a step ahead of the ones who generically and even falsely promise you an "investment grade" gem. Study the various types of gemstones, their properties, and the current

jewellery trends

before you purchase.
Build a circle of trust: Try to look out for some reputed and trusted sources to buy your gemstones from as well as get some industry insiders to shed some light on your decision. Mainly ensure that your gemstones are certified by a good laboratory like GIA or IGI.
Consider the 4Cs: Look at the Cut, Colour, Clarity, and Carat Weight of the gemstone in consideration to determine its value and potential. The most important is the colour. In most cases, deep hues and high saturation are sought-after qualities.
Remember Size Doesn't Matter: Truly rare and precious gemstones like Columbian Emeralds, Burmese Rubies, or Himalayan Sapphires often command sky-rocketing prices with large returns, irrespective of the size. Also, smartly procured gemstones that are less rare often have low costs and high appreciation too. Your research will guide you on the best buy and price.
Buy insurance: Protect your investment from the risk of damage, loss, or theft with insurance. Gemstone insurance is relatively inexpensive but keeps you at ease in case of an unfortunate eventuality.
Be Patient: Quick turnarounds may be good in some instances. In the case of gemstones, however, a long-term game works best. With patience, you can sometimes get unexpectedly profitable returns. The point is to bide your time and strike when the iron is hot.
Diversify: Like all investments, don't stick to just one kind of gemstone. Diversify by investing in different types of different cuts, rarity, values, and more.
Precious Gemstones To Consider:
The House of Rose firmly believes in the beauty and power of rare and luminous gemstones with an intrinsic value. We recommend you step into our stores in Mumbai and Delhi to speak to our expert gemologists and start your investment journey. You can also bring in your gemstones to set them into stunning and inimitable jewellery, thereby increasing their value. That, after all, is our forte.