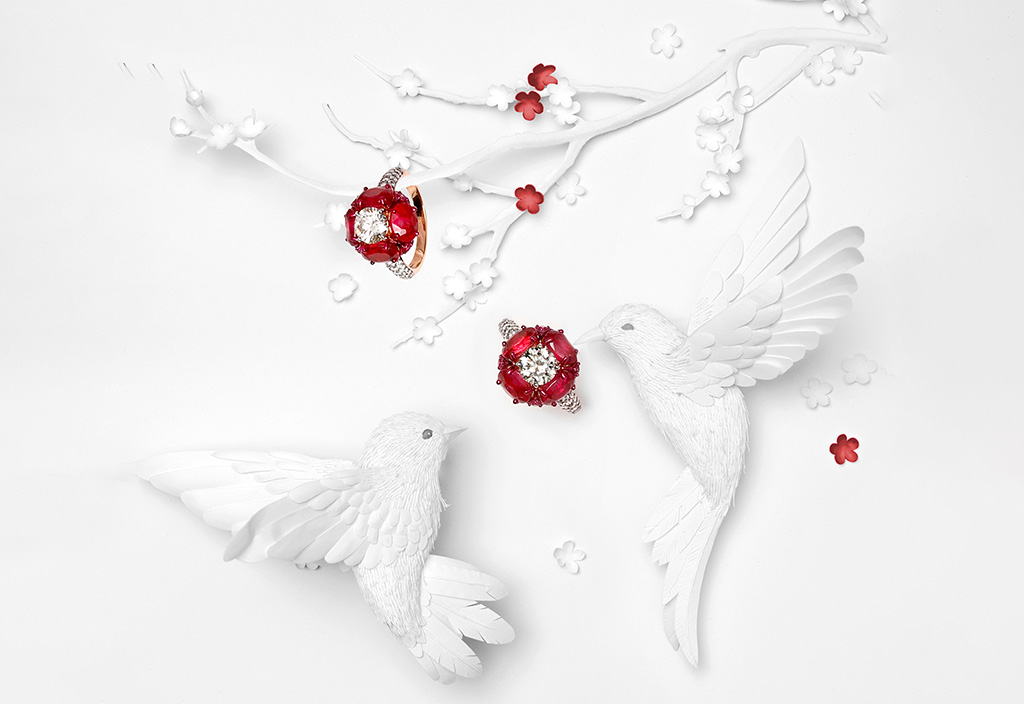 It's Time to Rocks N Rose! Keep an Eye Out For Our New Launches This Summer
New drops coming your way this summer from the House of Rose. With our new collection, you can truly join the 'School of Rock' – the large kind too! We're talking about stunning solitaire diamonds set in colourful jewellery that's unforgettable.
Our new collection is aptly coined Rocks N Rose, as a tribute to women and their love for stunning and large rocks. This range of solitaire jewellery adds a touch of whimsy and vibrance to your Diamonds with an eclectic pop of colour. The effect, we must declare, is quite enchanting and incredibly chic.
Diamond Solitaire Hanging Earrings
Elevate your style with these exquisite earrings from the Rocks N Rose collection. Crafted with meticulous artistry, these earrings feature captivating coloured gemstones (Emeralds, Rubies, or Kyanites) that exude a vibrant hue. The central solitaire diamonds create a brilliant sparkle adding to the luxury and elegance of the pair. The coloured gemstone and diamond combination create a mesmerizing contrast, drawing attention to your every movement. With their versatile design and attention to detail, these earrings are the perfect accessory for your everyday as well as for any special occasions.

Diamond Solitaire Stud Earrings
These exquisite stud earrings from the Rocks N Rose collection are crafted with vibrant coloured gemstones and dazzling solitaire diamonds. The earrings embody elegance and sophistication, combining the tonal allure of Emeralds, Rubies, or Kyanites with the timeless sparkle of solitaire diamonds. Bold beauty meets unmatched glamour here. Meticulously designed, they radiate a captivating charm, making them the perfect accessory for any occasion. Whether worn for a special event or to elevate your everyday style, these earrings are sure to mesmerize with their striking combination of gemstones, leaving a lasting impression of refined luxury.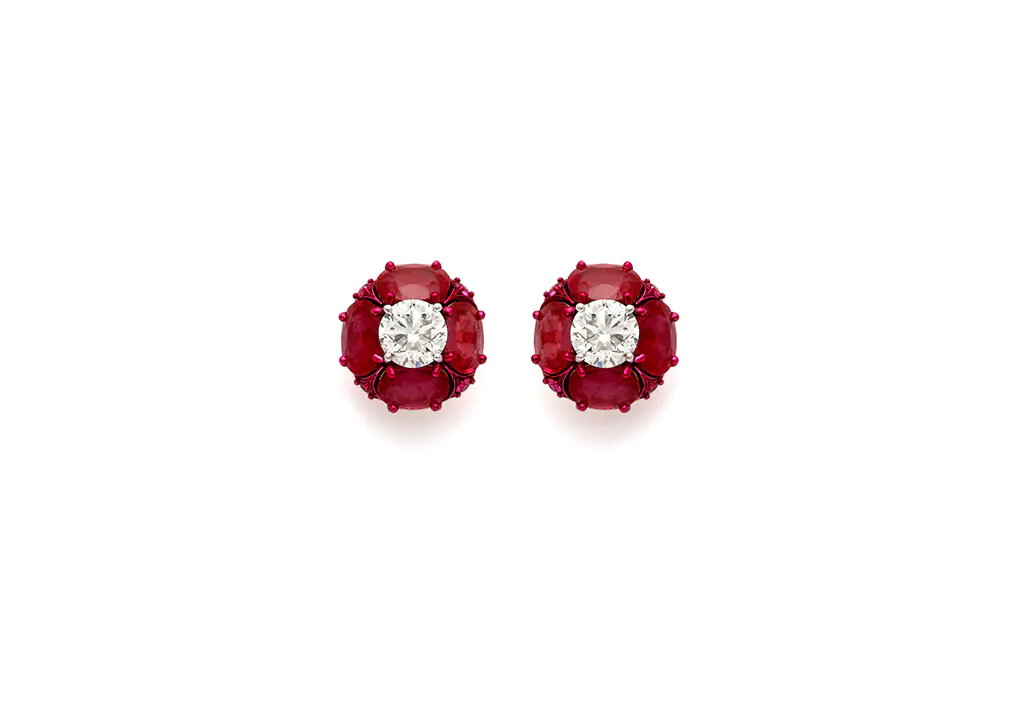 Diamond Solitaire Ring
This mesmerizing ring from the Rocks N Rose collection features the ethereal beauty of coloured gemstones and dazzling solitaire diamonds. The deep hues of Emeralds, Rubies, or Kyanites create a striking contrast with the white brilliance of the solitaire diamond, adding a touch of glamour to their elegance. This exquisite ring is designed to be paired with the matching pendant, earrings, and bracelet from the collection, allowing you to create a harmonious and enchanting ensemble that transforms your look. Embrace the allure and sophistication of the Rocks N Rose collection to reflect your unique style.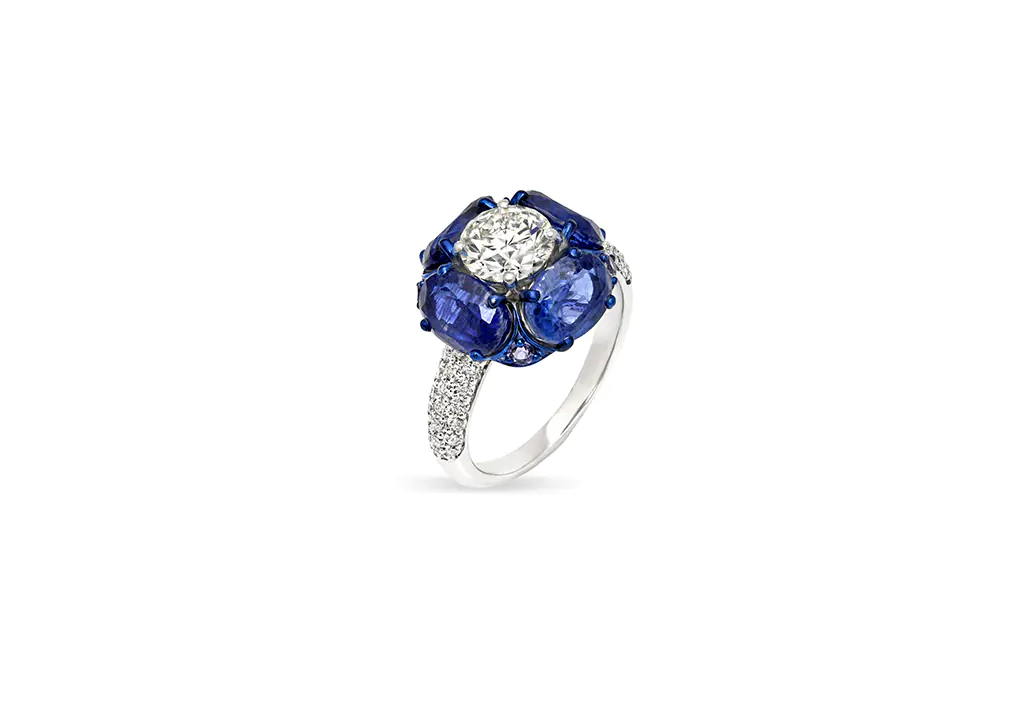 Diamond Solitaire Wrap Bracelet
Behold this stunning bracelet from the Rocks N Rose collection, sure to capture your heart. Crafted with the utmost skill, it features the mesmerizing beauty of coloured gemstones with deep hues, elegantly complemented by solitaire diamonds at its centre. The brilliance of the smaller diamonds dotting this wrap bracelet only add to the uber-radiant effect. It is a true testament to the timeless allure of fine jewelry, enhanced by the vibrance of bold-toned coloured stones like Emeralds, Rubies, or Kyanites. This bracelet combines haute fashion with undiminished sophistication, making it a perfect accessory for any occasion.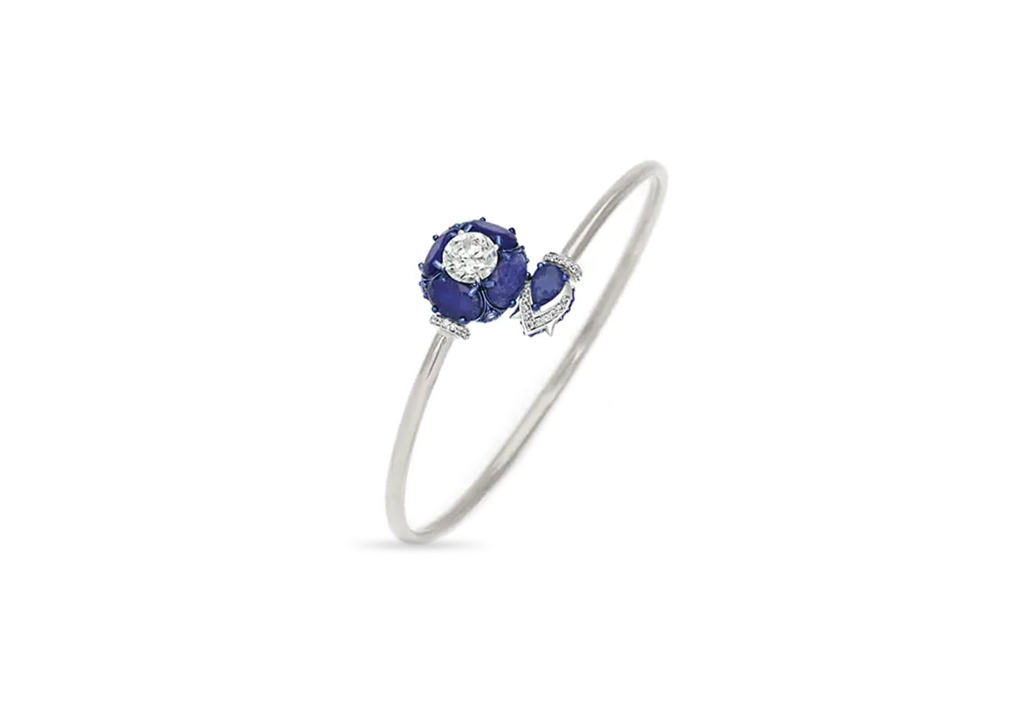 Diamond Solitaire Pendant
This breathtaking pendant from the Rocks and Rose collection is skillfully crafted to mesmerize and captivate. The focal point of the pendant is a dazzling solitaire diamond, delicately set to enhance its brilliance and radiance. The surrounding coloured gemstones (Emeralds, Rubies, or Kyanites) create a striking contrast, adding to the bold sophistry of the piece. The intricate design and meticulous craftsmanship of the pendant exemplify the brand's commitment to luxury and elegance. Whether worn for a special occasion or to add a touch of glamour to everyday attire, this pendant epitomizes refined style. Adorn yourself with this extraordinary piece and let its enchanting beauty shine as a symbol of your uniqueness.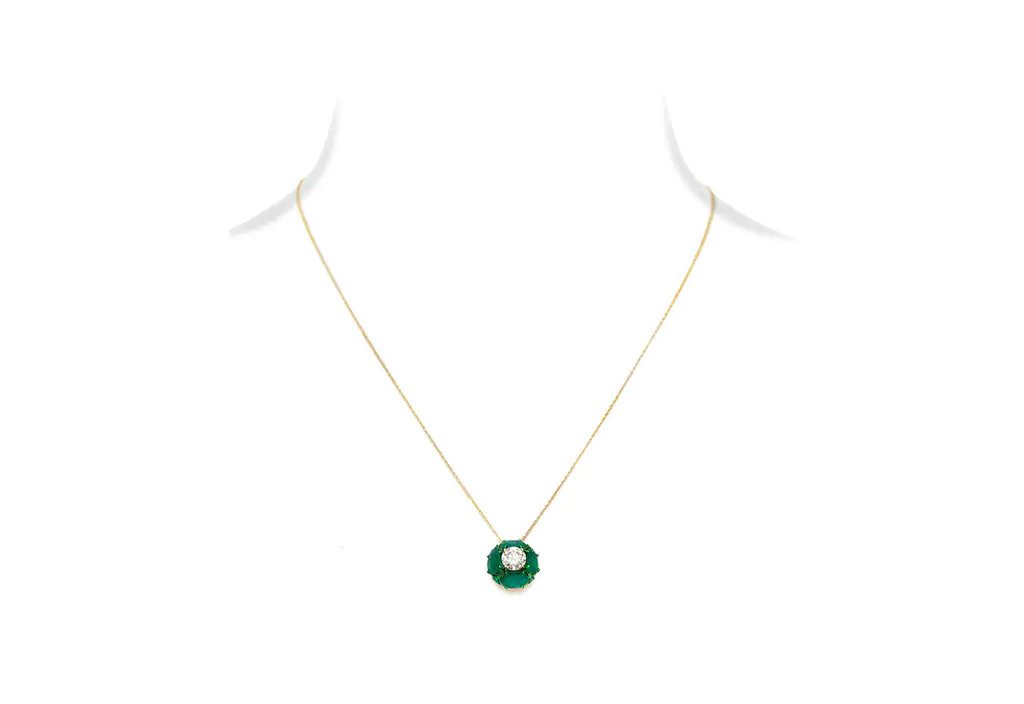 Wear these pieces together for a rather dramatic effect, making heads turn wherever you go. Or, wear them individually to elevate your day-to-day style. We create couture jewellery that inspires awe and draws out wistful sighs. Our unique masterpieces are also certified and hallmarked for transparency. The inimitable design and incomparable craftsmanship only add to the appeal. So, step into our stores in Mumbai and Delhi or peruse our collections online to experience the mastery and magic of The House of Rose.