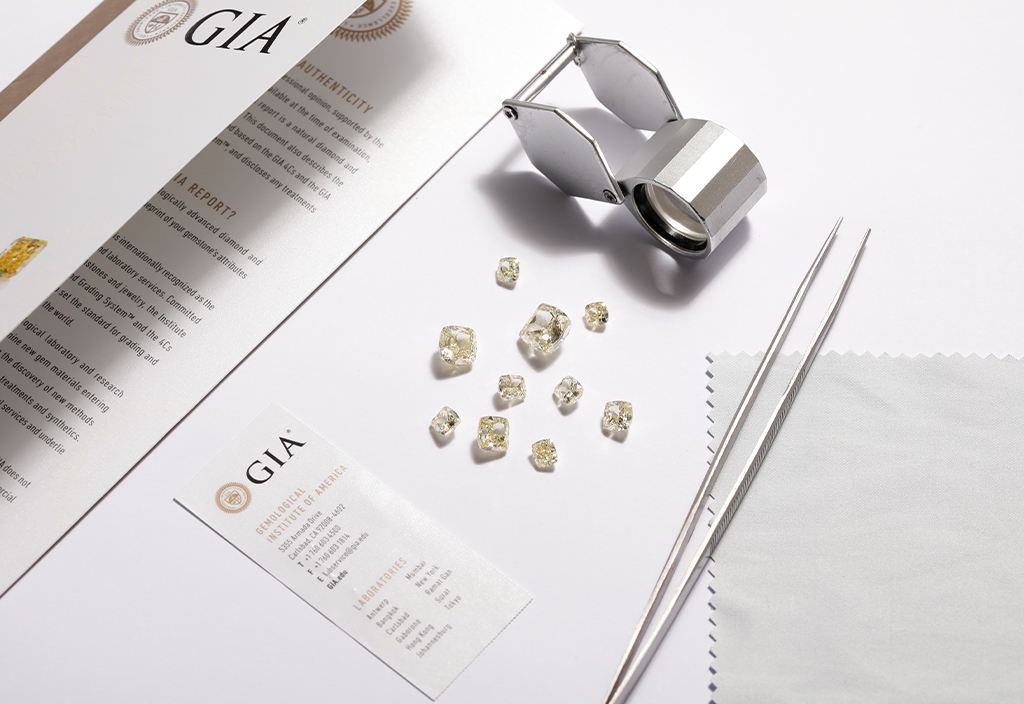 The Importance of Certification in Luxury Jewellery
A guide to understanding the grading and authentication process.
To most people, diamonds and jewels are valued by their certification, without which only experts in the know can judge their worth. So when you buy luxury diamond jewellery, you want to ensure your investment value is well placed. That's where certification comes in.
Jewellery certification is the process of having jewellery assessed for authenticity, quality, and specifications. It includes metal checks, gemstone and diamond grading. This is done by a qualified jewellery gemologist, preferably at an internationally recognized laboratory. The certificate provides an accurate description of the jewellery item, including information about the materials used.
Types of Certifications:
A Diamond Report:
A diamond certification report is issued by an independent diamond grading laboratory that provides a detailed analysis of a diamond's characteristics, such as its cut, colour, clarity, and carat weight. The report also includes information about the diamond's symmetry, dimensions, and proportions. These reports are used to prove authenticity and assure the buyer that the diamonds in your jewellery are genuine and of the quality stated in the report. While there are many laboratories from which certification can be obtained, the International Gemological Institute Certification is considered a standard for most jewellers worldwide. Other credible agencies include:
· GIA: The Gemological Institute of America
· SGL: Solitaire Gem Labs
· DGLA: Diamond and Gem Laboratories of America
· AGS: American Gemological Society
· EGL: The European Gemological Laboratory Organization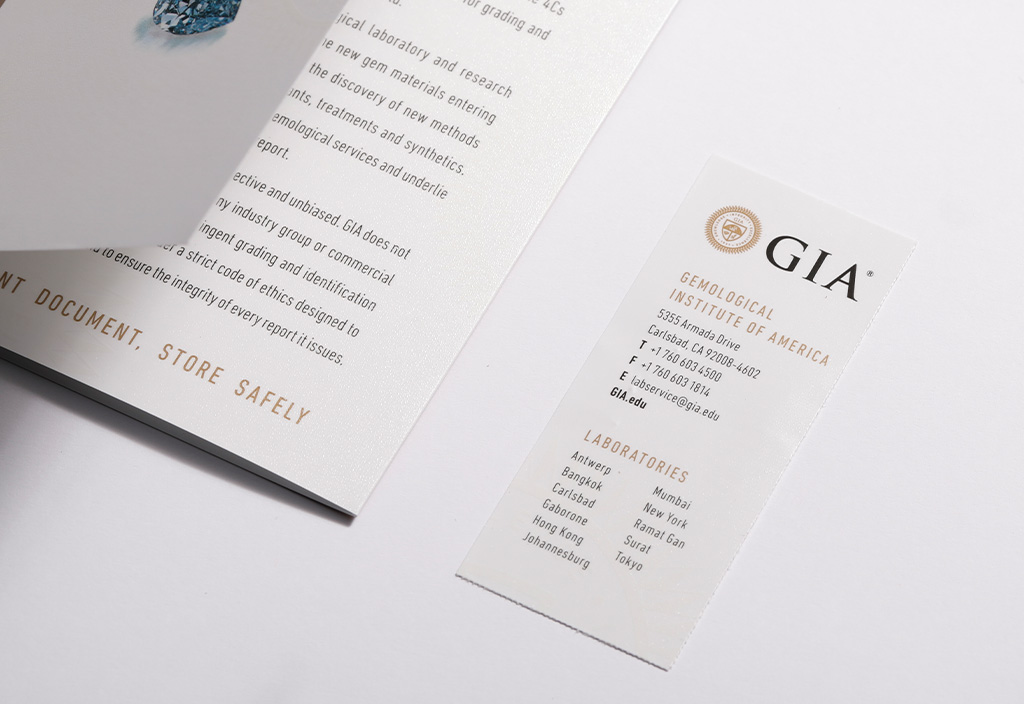 A Gemstone Report:
A gemstone certification report is issued by a gemological laboratory like IGI or GIA. It details the authenticity and quality of a specific gemstone, typically of significant size. The report usually includes information about the gemstone's origin, size, colour, clarity, cut, and carat weight. It also includes other details, such as the gemstone's rarity. Gems are usually graded on a scale from 1 to 10, with 10 being the highest quality. In the case of luxury jewellery, gemstones can contribute to a substantial amount of the total value. Therefore, ensuring that your gemstones are graded and certified, in addition to only buying from a trusted jeweller, is imperative.
Precious Metal Assay or Hallmarking:
Hallmarking is a process in which precious metals such as gold, silver, and platinum are tested for their purity or fineness and then stamped with a unique mark. In the case of gold, it can be 24K, 22K, 18K, 14K, and so on. For example, 22K gold is a type of gold alloy that is made up of 91.67% pure gold and 8.33% other metals, such as silver, copper, zinc, or nickel. 22K gold is more malleable and easier to mould into complex shapes. However, it is softer than 18K or 14K and, therefore, more prone to scratches. The hallmarking process helps to ensure that the precious metal meets certain standards of quality and has been assessed by a government-approved assayer. It can guarantee quality, allows appraisal and is an excellent way to protect against fraud.
Authenticity V/s Appraisal
A certificate of authenticity is different from a certificate of appraisal when it comes to luxury diamond jewellery. The certification of authenticity is a blueprint of the materials used in the jewellery piece, giving you the specifications of the diamonds or gemstones. However, it does not make any deductions on the pricing of the piece. On the other hand, appraisal certification places an estimated numerical value on your jewellery per the current market rates. It is issued by a qualified appraiser and can help evaluate a value for insurance purposes, selling or leasing jewellery.
Legitimacy
It is vital to check the credentials of the certifying body that issues your jewellery certification. Make sure the certifying body is a reputable organization in the industry. In the case of luxury jewellery, your pieces' values are sizable; therefore, buying jewels with clear documentation is essential. Reconfirm the expiration date written on the certification and ensure your certificate is not expired. Additionally, one can verify the digital signature on the certificate issued too.
The Consensus
Buying only certified diamond jewellery is important to ensure you are getting value for the money spent. It adds a level of comfort when you are buying luxury jewellery. It also helps in insurance claims and is an absolute must when reselling your jewellery pieces in case you choose to. Mainly though, it enables you to know what you are buying.
The House of Rose certifies all its diamond jewellery – from necklaces, earrings, bracelets, rings, and more. All our pieces are available for sale on our website, and we mention the materials used with absolute transparency. If you choose to visit the stores in Mumbai or Delhi for custom-made jewellery, we ensure the requisite certification is completed before handing over the Rose masterpiece to you. Inimitable design, unbeatable craftsmanship, exquisite materials, and complete transparency – what else could a buyer want?