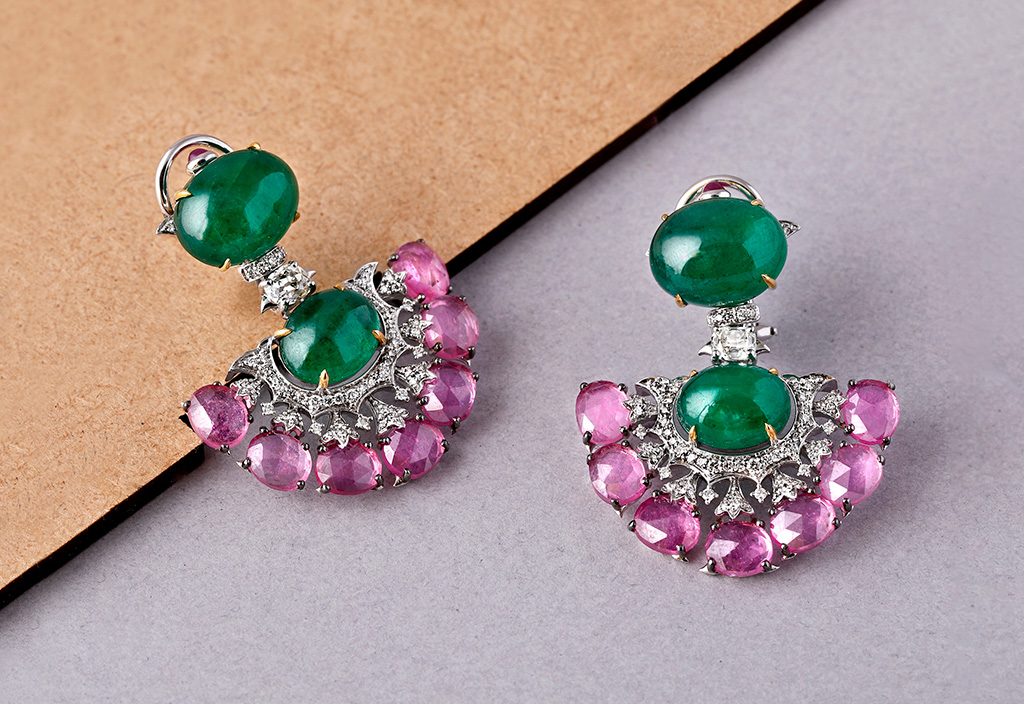 5 Handcrafted Jewellery Pieces from The House of Rose That You Need For Your Jewellery Collection
You are mighty. You are formidable. And, when you aren't ordinary – why should your jewels be any less than remarkable?
At The House of Rose, we handcraft jewellery that is inimitable in its design, unparalleled in its beauty, and unchallenged in its craftsmanship. Each Rose masterpiece is one-of-a-kind, and picking a few for the limelight is hard. But we do have a favourites list and here are five stunning pieces that every connoisseur of beauty should have in their jewellery collection:
The 'Would-You-Look-At-That' Necklace Set
It took 79.95 carats of yellow and white fancy, old mine-cut diamonds, 4.86cts of brilliant-cut diamonds, and 2329 man-hours to create but one necklace – The Mallika-E-Mumtaz. And what a necklace it is – stunning in its fire and elegant in its seeming simplicity. A medley of mine-cut and brilliant-cut solitaires, this elegant piece is truly regal in its quiet refinement and classy style. It's a clear winner for a woman of exclusive and elegant taste. The matched earrings have a stunning effect on most as they gleam with yellow and white hues at the lobe. A perfect length and width, they sit well at the ear and dangle down for a touch of dazzling delight.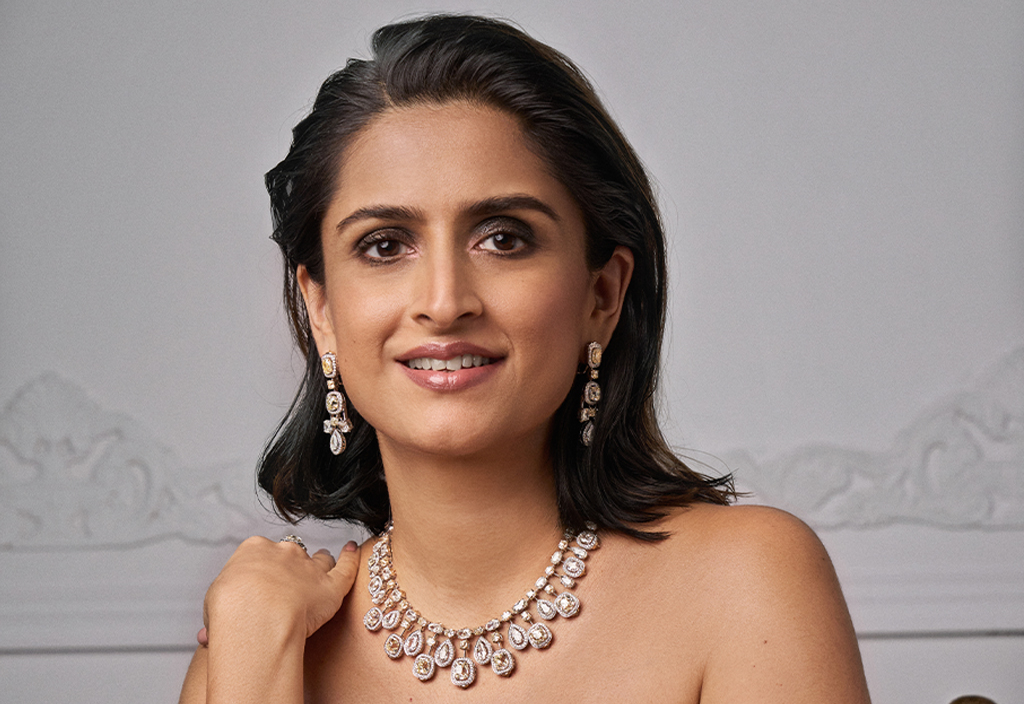 2. The 'Damn-They-Be-Mighty-Fine' Earrings
Yes, we all have dressy earrings in our bijoux box. But, what you truly need is something extraordinary. These earrings eschew the typical forms and norms of jewellery with their abstract shape and medley of hues.  Round and fancy-cut Diamonds create a break between the cool tones of pale Tanzanites and the vibrance of deep-toned Emeralds. The result is a bloom of colour and a grape-like motif that expresses decadent beauty. Wear these, night or day, when it's only natural to take everyone's breath away.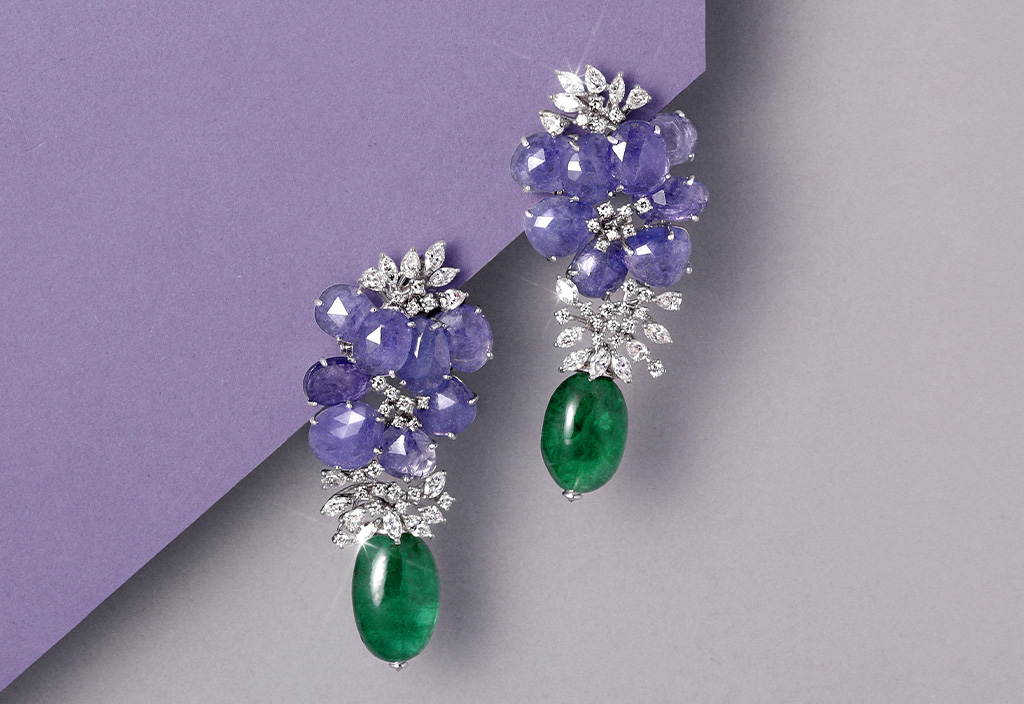 3. The 'Ooh-You-Fan-My-Flames' Bridesmaid Necklace
Aren't you a vision in your wedding finery? You've got the perfect lehnga, and your heels add inches to your svelte form. All you need is an irresistibly gorgeous necklace to elevate your look. Green Emeralds team up with Pink Sapphires and brilliant diamonds to give you the fan-like motifs of this collar necklace. Don't shy away from the medley of hues, the colours complement almost any outfit that you choose to wear. The versatility, along with our contemporary take on a traditional design make this a sought-after masterpiece.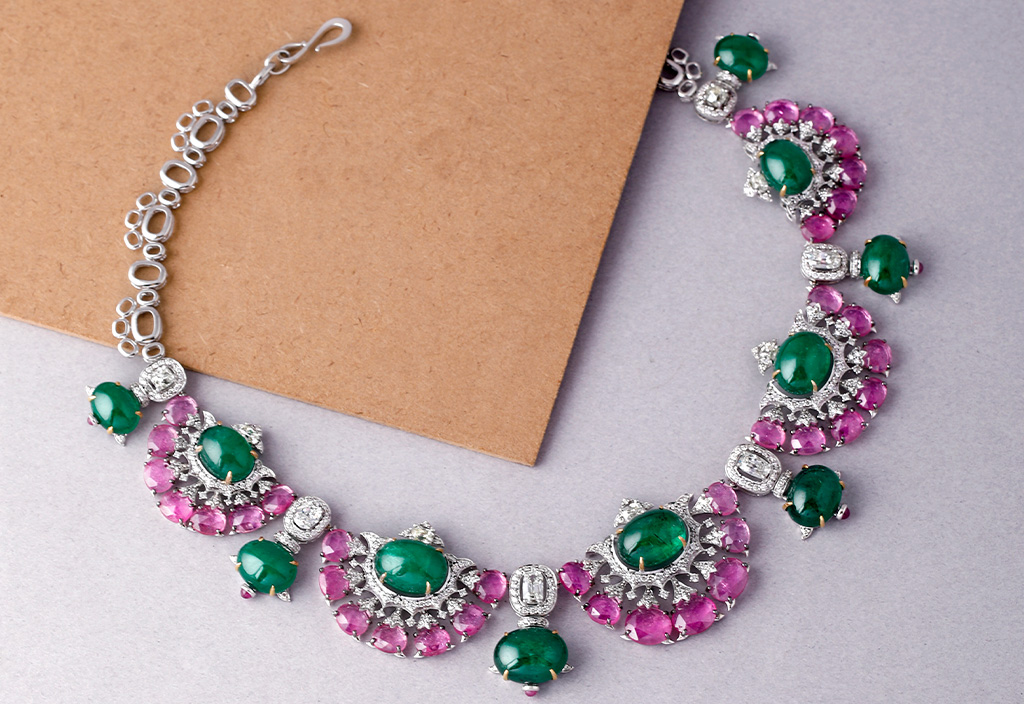 4. The 'Blinding-Me-With-Its-Intensity' Art Deco Bracelet
9.84cts of brilliant-cut and baguette Diamonds are intricately studded into this bracelet. The floral motifs find a geometric form, in a stiff wide silhouette that steals the show. A true Art Deco masterpiece, it transports us to the bygone era of bold women wearing their glittering best.
5. The 'Precious-And-Pretty-Darn-Stunning' Pearl Ring
From eternity bands to solitaire rings, women often have the classics covered. But, the Rose way is to create something so other-worldly that it can't be replicated. Here the ethereal allure of a moon-washed garden on a starry night finds form with an unusual ring. Ever-radiant fancy-cut diamonds create florals among asymmetric Keshi Pearls of varied hues and shapes. The bold form and subtle hues make a true style statement for the sophisticated Rose woman. Its evocative elegance and versatility allow easy pairing with all outfits – whether colourful or monochromatic.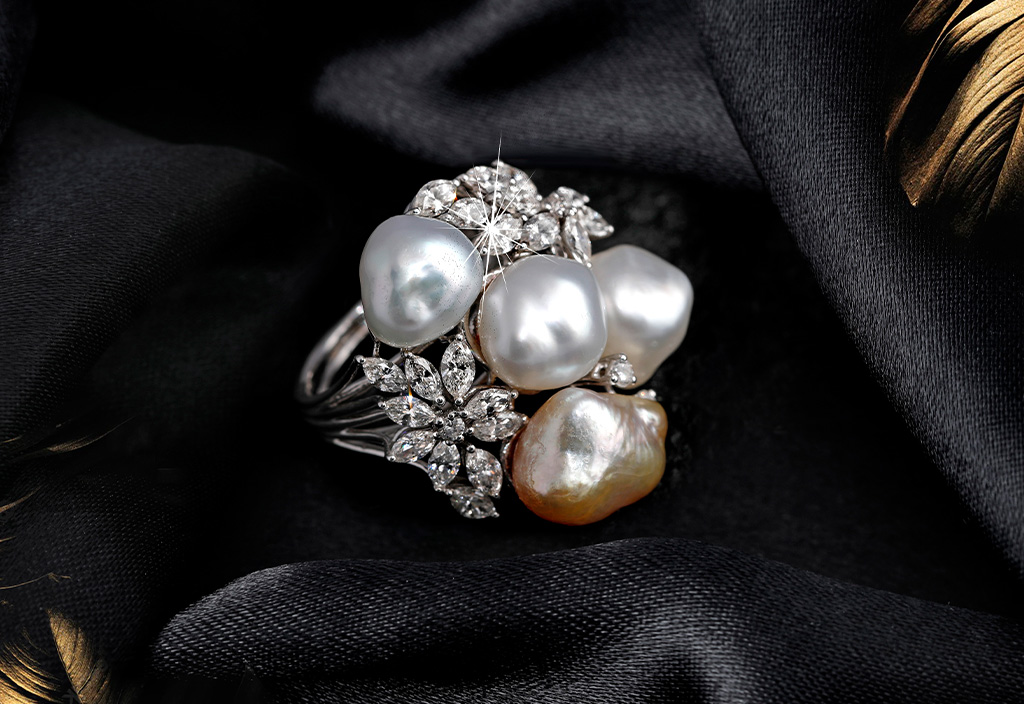 In an age of machines and mass production, we take pride in our truly exceptional creations. Each of our pieces is lovingly crafted by hand to truly bring our Creative Director's vision to life. Should you walk through our doors in Mumbai or Delhi or enter our virtual address, you'll feel the magic that comes with true skill. So, go ahead and take your pick because you are unique, and you deserve something marvelous to match.