Inspired Valentine's Day Gift Options From The House of Rose
Valentine's Day is just around the corner. The atmosphere is full of anticipation, the expectations seem high, and the possibilities are endless. You need a high-impact option guaranteed to be a hit with the boss lady who owns your heart.
The answer is jewellery. The answer is ALWAYS jewellery. And, on Valentine's Day, this answer earns you a perfect score. So, go ahead and get onto it – pick a stunning masterpiece, unique in its own right. Pick your jewels with utter care for inimitable design and exquisite craftsmanship. Here are our top Valentine's Day Jewellery Collections that offer the best from the House of Rose:
The Commitment Collection
The collection brings back the romance of an "everlasting promise". Inspired by the three basic foundations of an unwavering commitment – the heart, mind, and soul – it uses a trilogy of gems and gold colours to express the complex emotion called love. Now, what could be a better Valentine's Day gift? The collection has diamond bracelets, rings, earrings, and necklaces – all alluring in their beauty. Our Diamond Knot Bracelet showcases Rose, Yellow, and White Gold harmoniously coming together with Diamonds in a binding knot of commitment. Slip this on her wrist as you hold her hand while watching "Notting Hill" for the hundredth time. A partner that sits through sappy movies and gifts elegant jewellery, deserves that happy ending. Make what you will of our choice of words!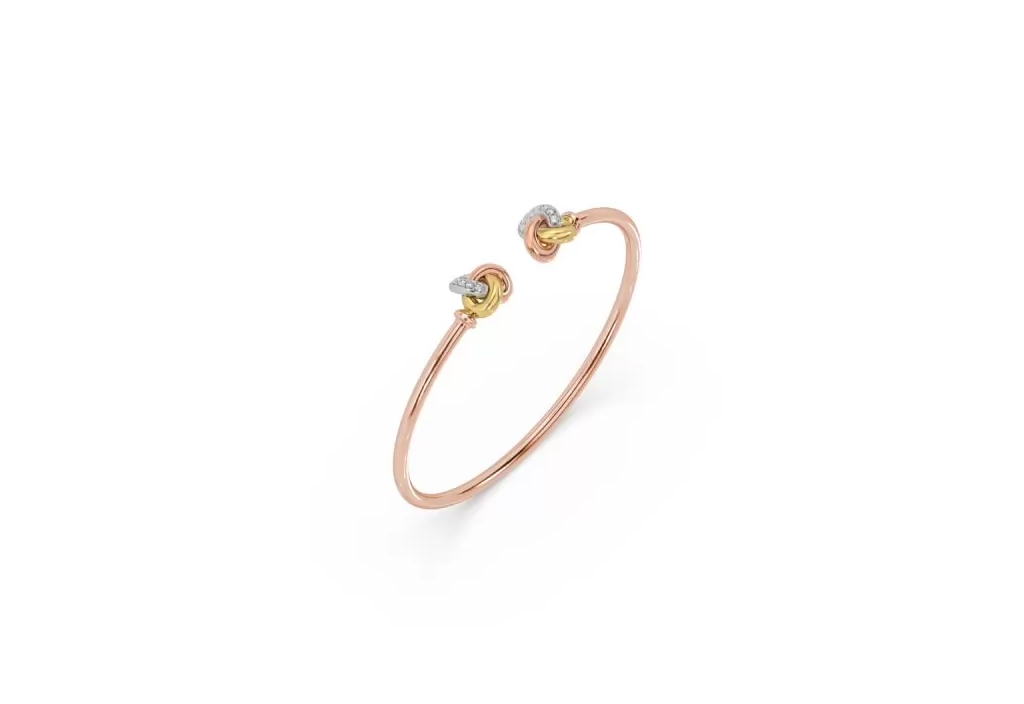 The URMY#1INABILLION Collection
This collection represents that one and only soul amidst many that calls to yours. In a world with billions of people, there is one in particular who is destined for you. The only one who can add a spring to your step and a sparkle in your eye. Each masterpiece in this series is created as a lasting tribute to that one-in-a-billion person. The collection encompasses diamond rings, bracelets, and earrings. Our favourite for the Day of Love is the Heart Spring Diamond Ring. It has numerous heart motifs in 18K Rose gold and Diamond encrusted White Gold. The finishing touch comes with a Forevermark Diamond at one end with its brilliant halo. A love-filled gift to present in the middle of a candle-lit dinner for two or during a romantic slow dance to your special tunes. No, it's not cheesy! There's a reason why everyone secretly loves "Bridgerton".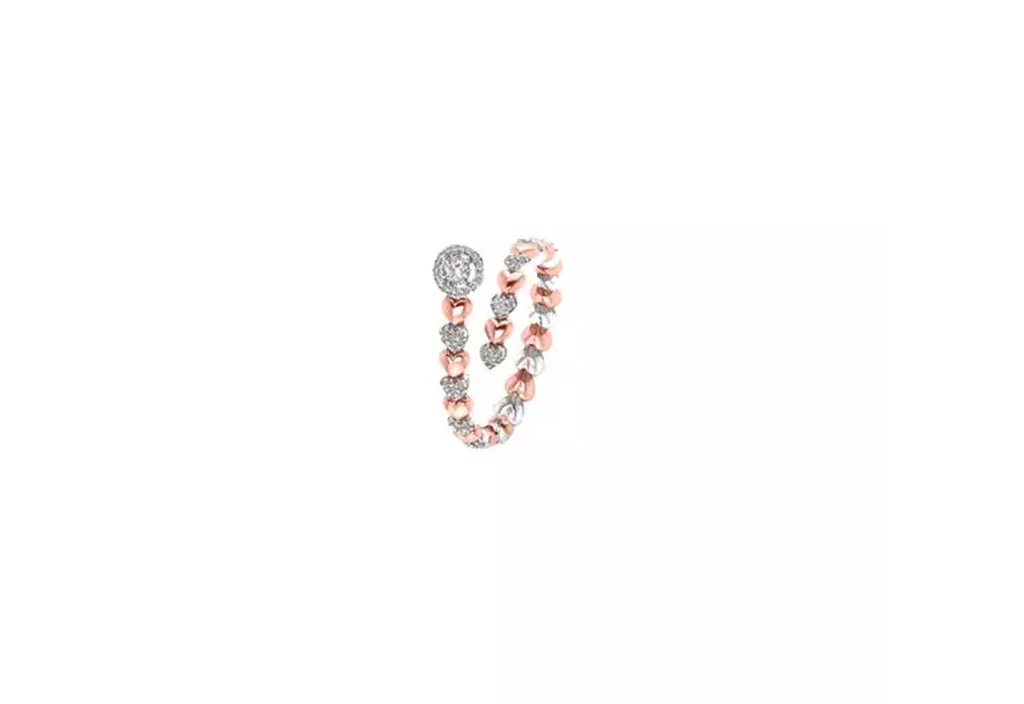 The Bella Rosa Collection
This collection is one of Rose's favourite additions to the fine-jewelry Prêt Line and is perfect for young lovers. After all, 'Bella Rosa' means "beautiful Rose". Now there's a simple yet eloquent statement. The collection is the perfect union of legacy and style, effortlessly blending vintage filigree work with a contemporary aesthetic. The collection features simple stunners ranging from diamond earrings to necklaces to rings and bracelets. Our recommendation here is the Diamond Filigree Sautoir Necklace which has an ethereal beauty. The enchantment of diamond-studded filigree work meets the vivacity of Rubies to create this delicate sautoir. Visualize this: breakfast in bed, a necklace gifted, and some creative ways to rumple those sheets.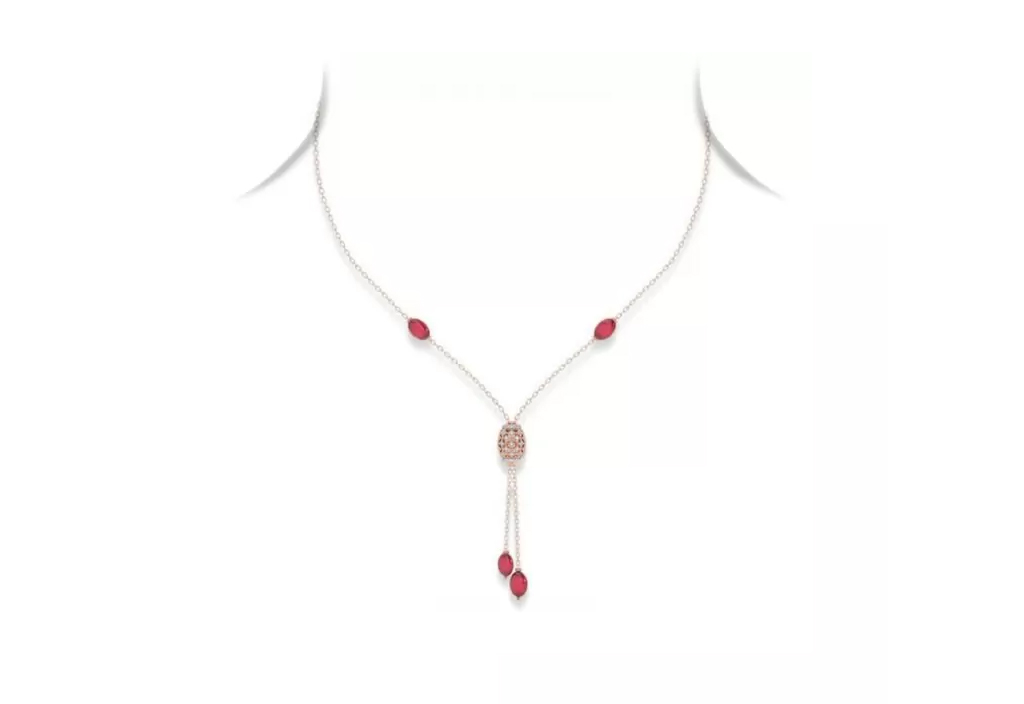 The Clicque Collection
The bracelets from this collection are power-packed and bold for the "Mother-of-Dragons" kind of partner. They resonate well with the fierce woman that inspires a depth of passion. The micro collection features bracelets with a thick, stiff gold band with flush-set, fancy-shaped diamonds embedded. The size of the Diamonds is eye-catching and sure to light up your lady love's eyes. The individual bracelets are made luminous in Rose, Yellow, or White Gold allowing you to pick what appeals to you the most. So snap this on her wrist to bind her to you with the strength of your love. Allow that bond to sparkle bright, anchoring her safely, yet without constraint. For this gift we're imagining a bonfire, a cozy blanket, soft crooning songs sung and things just click.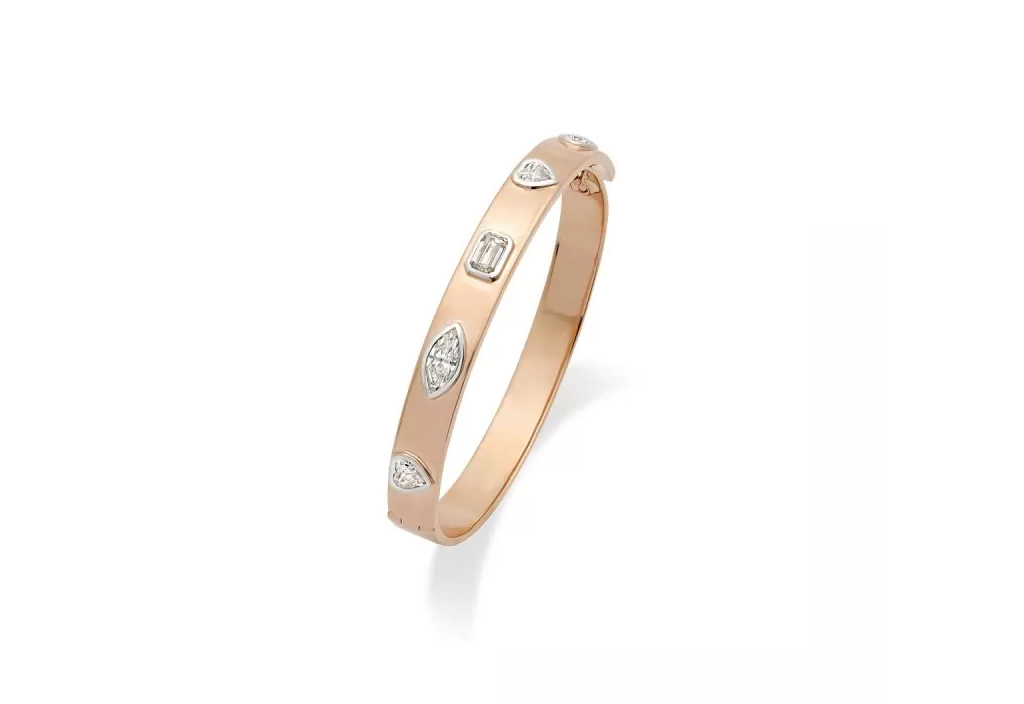 The Rac-N-Stac Collection
You love her when she's blue, you love her when she's rosy-cheeked with happiness. You love her when she's pensive and you love her when she's mad too. Although you may want to duck and roll when she's feeling too blustery. You love her and all her moods. The dynamic Rac-n-Stac collection is bursting with colourful gold, diamonds, and enamel. With its interchangeable enamel plates or bands, it captures the many moods and looks of the wearer. An exciting spin to everyday jewellery, it gives her the freedom of owning what she feels. As a Valentine's Day gift, you can consider the Heart Medallion Diamond Earrings. They proclaim love with their Forevermark Diamond, heart motif, a circle of brilliance, and the signature changeable enamel plate. You know she's sure to love the pop of colour and the choices it offers. Place the pair amidst a box of decadent, assorted chocolate truffles for a sweet Valentine's Day surprise.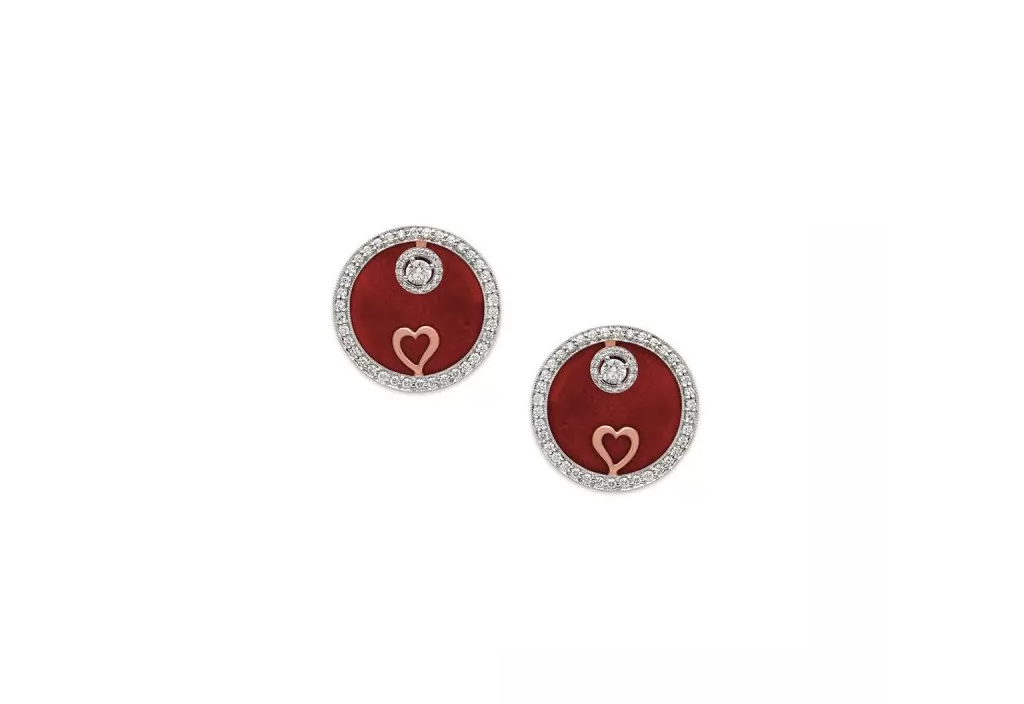 The options are plenty. Check out our Tivoli Collection with the wondrous Ruby and Diamond Floral Stud Earrings or the Colours of Life Collection with its Tanzanite Ruby Ring and more. At the House of Rose, we've got your back with stunning choices and safe, quick delivery. Each piece and each collection is wondrous and unique – just like your love. So, whatever you choose will delight her. Just make sure the gesture that goes with it is memorable too.