Different Types of Diamond Earrings & How To Style Them: A Complete Guide
What is it about a girl and her diamonds, you ask? After all, that brilliant sparkle is a true reflection of her inner beauty. And of diamond jewellery, diamond earrings have an important place in the scheme of things. After all, earrings tend to hold a majority percentage in the jewellery collection for their versatility. There may be everyday earrings, small celebration earrings, movie night earrings, wedding earrings, and more.
So, when you're out buying an adored pair of diamond earrings, bear in mind the different kinds of pieces you should opt for and how best to style them. Here are a few tips:
Diamond studs
These earrings are placed directly on the earlobes and are jewellery box staples. Every woman should have a pair of classic diamond studs. They are the most versatile and timeless choice that can be worn at all times. They give elegance to your look – whether casual or formal and compliment any kind of face shape or hairdo. To dress them up, try pairing them with a formal gown or evening wear. To dress them down, try wearing them with jeans and a t-shirt for a casual, yet chic look.
Diamond Tops
Just like studs, tops are a versatile choice owing to their smart size. While they are worn on occasion, or at small celebrations, they can easily be worn through a regular day with the right outfit. Diamond tops can sport coloured gemstones or pearls for vivacity and style. Dress up a white shirt with striking Emerald and Diamond tops for a tasteful enhancement to your attire. Or Pair these with your co-ord set or Anarkali at small events for a touch of glamour.
If you're looking for a stunning pair of tops with a unique design, check out our Pearl Feather Ruby Tops.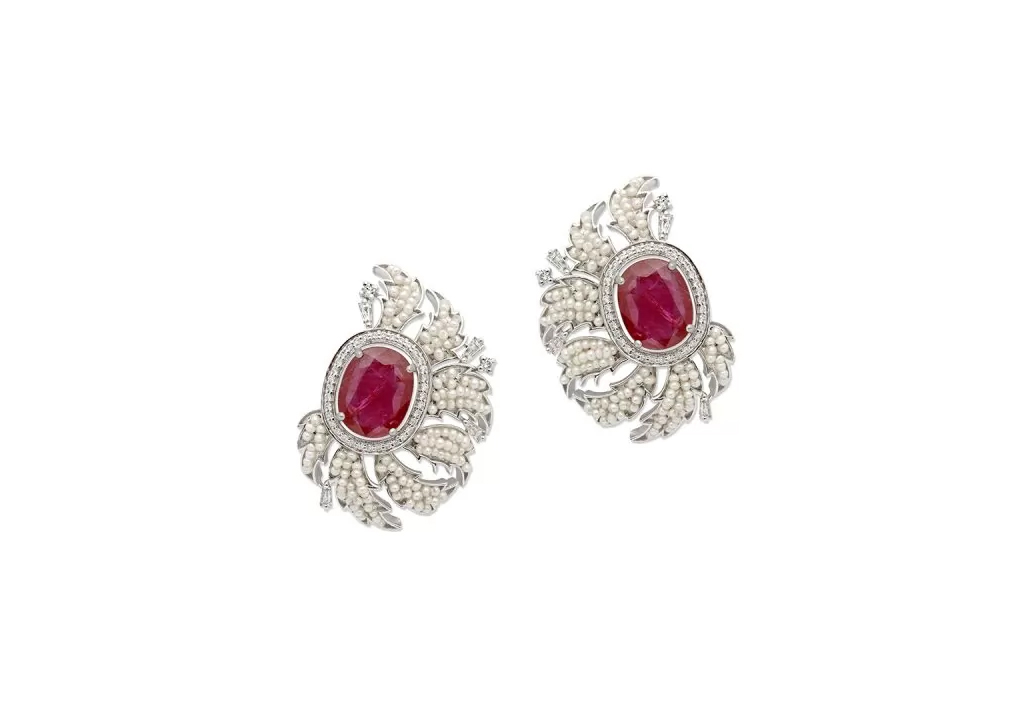 Diamond Hoops
Hoop earrings are a fun and flirty choice that can add some personality to your outfit. Hoops are predominantly circular in shape with classing big, round hoops, front-back hoops, oval or other shapes too. When they are small and curve around the love, they are referred to as huggie hoops. Try wearing large hoop earrings with a sleek ponytail or bun to show them off. They look great with a casual outfit, such as a sundress or maxi skirt, or polo tee. Huggie hoop earrings make a sophisticated choice for daily wear.
The House of Rose breaks away from convention and designs one-of-a-kind earrings that add hedonism to your hoops with these Keshi Pearl Diamond Hoop Earrings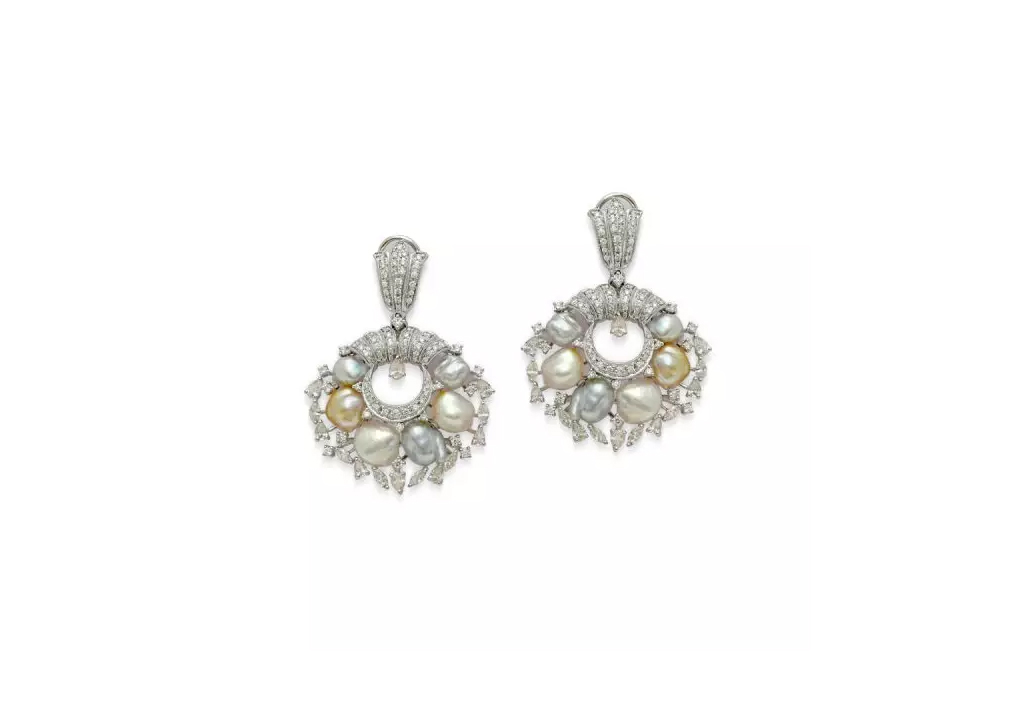 Diamond Drops:
Drop earrings love to hang below the ear. They can be tear-drop shaped or the more linear drop earrings that culminate in a gemstone at their end. These earrings are a sophisticated choice that can elevate any outfit. Wear them with an updo or half-up hairstyle to show them off to their best advantage. Drop earrings also look elegant with a formal gown, heavy Indian outfits, or any stylish evening wear. These are also a preferred choice for bridesmaids through the wedding season.
We have a vast range of drop earrings from the teardrop-shaped Pearl And Emerald Drop Bloom Earrings to the liner Tanzanite Emerald Drop Earringsand more.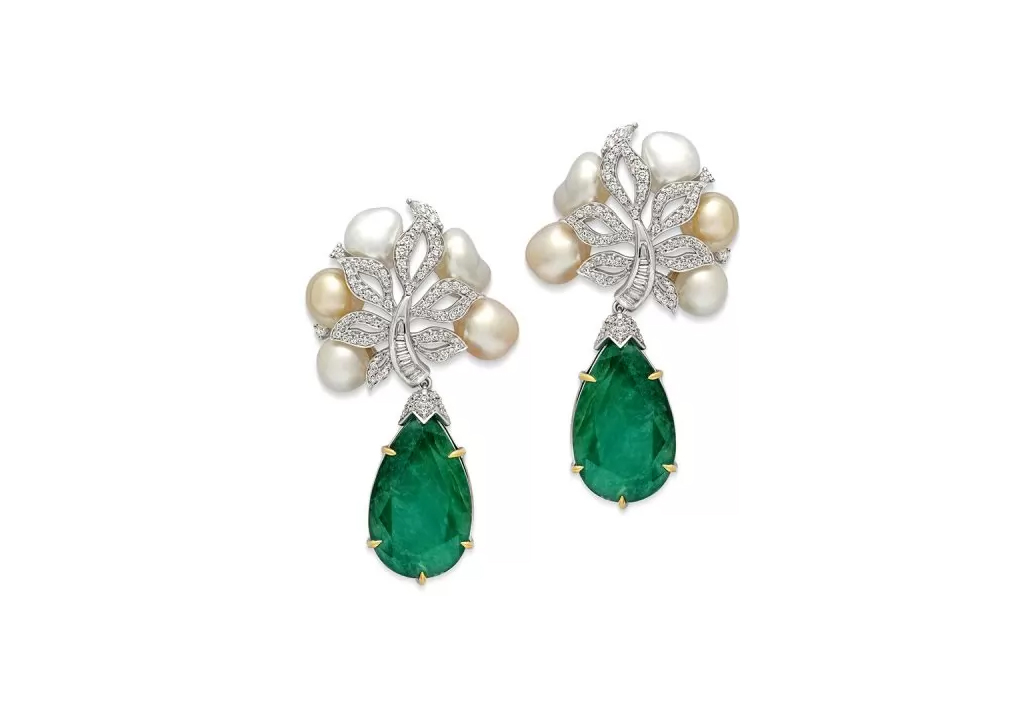 Diamond chandeliers:
Chandelier Earrings are eponymously named after an ornate light fixture. They have a top or base that studs the lobe and a dramatic dangler which is normally studded and sports intricate filigree work. This pair is a bold and dramatic choice designed to make a statement. Try wearing them with an updo or half-up hairstyle to truly show them off. Owing to their luxurious detailing, they look stunning with a dressy gown, evening wear, or ethnic formals.
An example of stunning Chandeliers is our Ruby Chandelier Earrings which stem from the inimitable Rose design language that is far from conventional.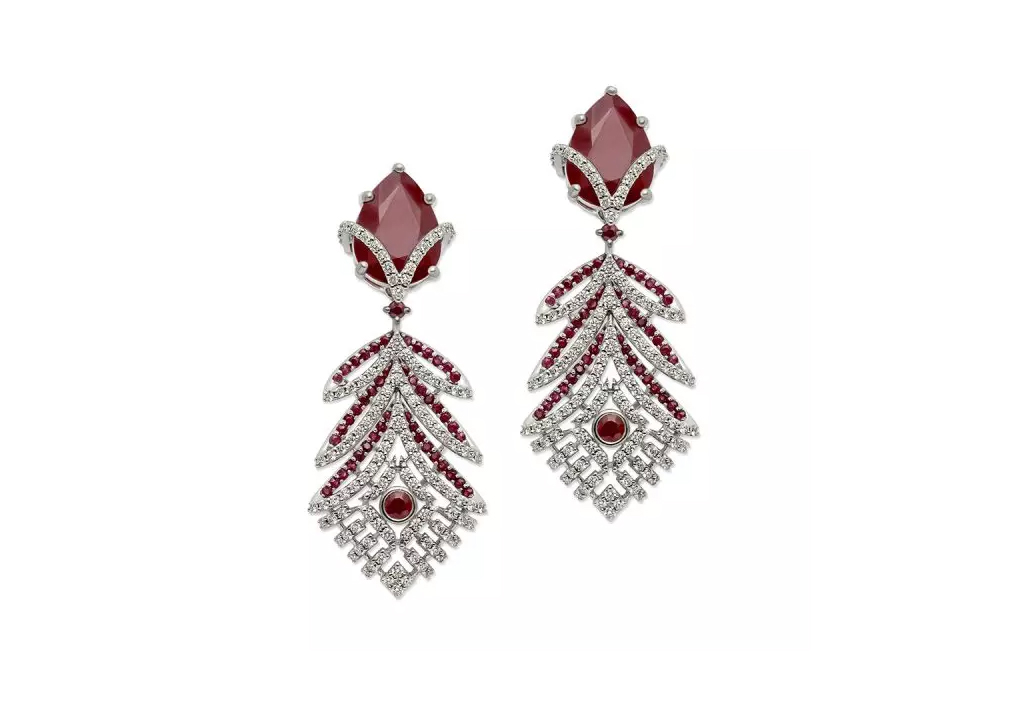 Tassel Earrings:
Tassel earrings feature actual strings or threads that dangle down from a single point. These bouncy, fun, and stylish earrings catch the eye with their dynamic movement. Balance the length of your tassels with the neckline of your top. If you're wearing a high neckline, opt for shorter tassels to avoid overwhelming your face. If you're wearing a low neckline, you can opt for longer tassels. Pair these attention-grabbing earrings with simple, clean-lined outfits for a balanced look. Depending on the type of tassel earrings you choose, you can club them with smart casuals or predominantly formal attire.
We have numerous tassel earrings in our collection from the Art Deco Pearl Emerald Tassel Earrings to the Chalcedony Tanzanite Tassel Earrings. Each piece is unique in its own right and adds to the flair of the one wearing it.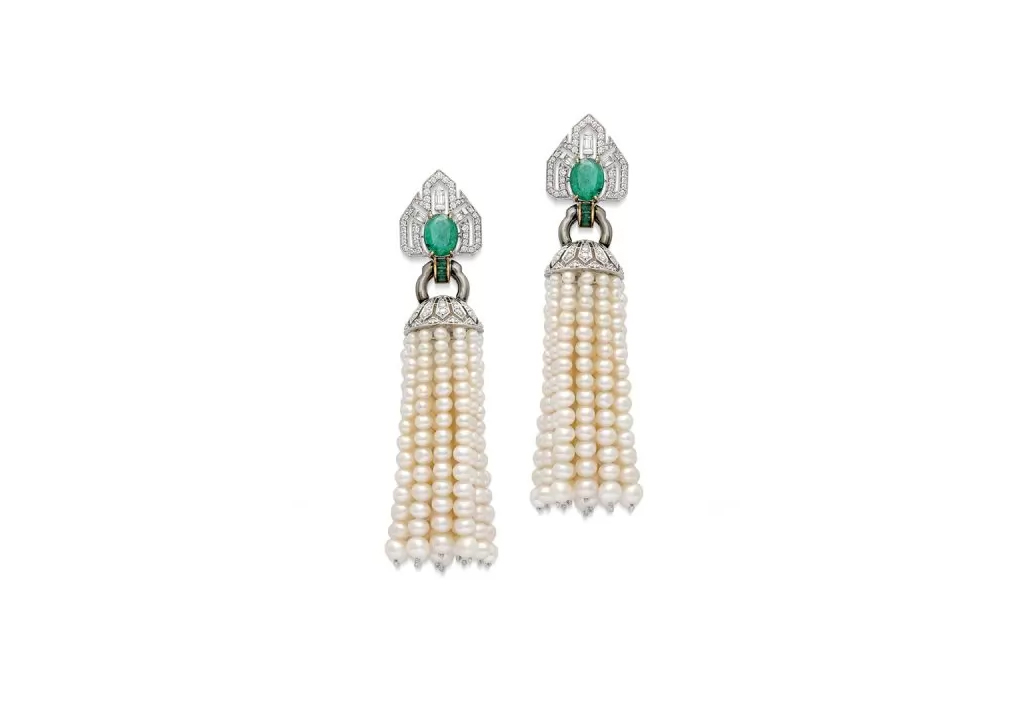 No matter what type of diamond earrings you choose, the key is to have fun and experiment with different styles. Step into our stores in Mumbai and Delhi to speak to the experts and try out different looks to find what works best for you. If you're sure of your preferences then our e-store is a great way to order our masterpieces. Go ahead and add to your treasure trove of diamond earrings!