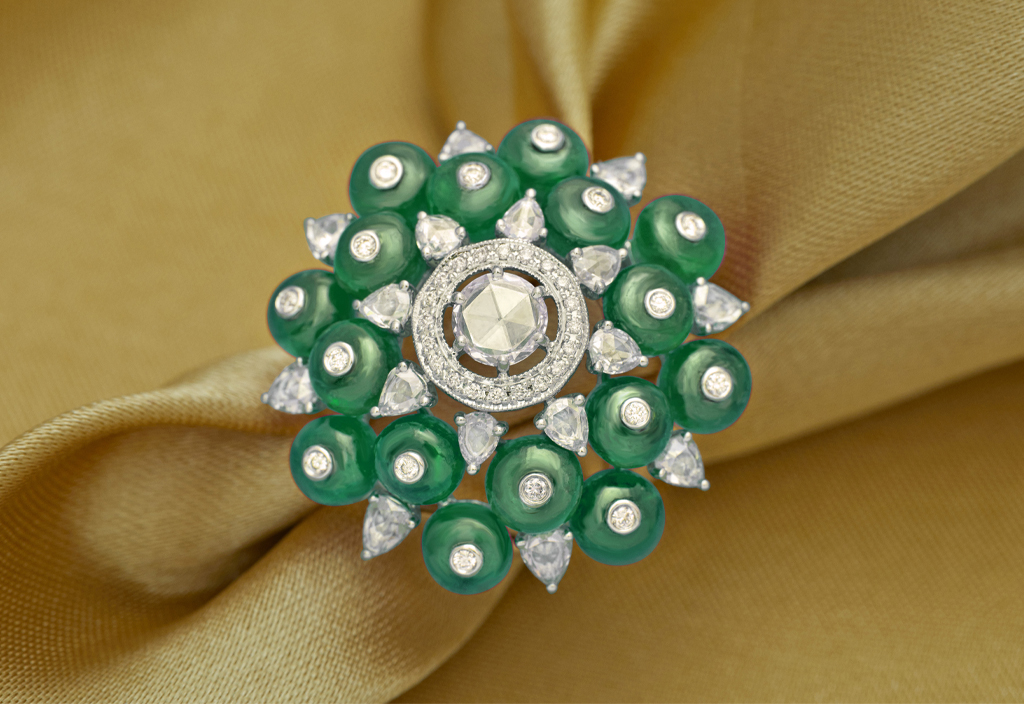 7 House of Rose Rings That B-Ring Christmas Joy
'Tis the season to be jolly. So when the Christmas bells are about to chime you need the perfect ring to get into the festive spirit. After all, Decembering means a lot of parties, weddings, boozy brunches, and sangria Sundays. And we're sure you'd love to dress up in stunning finery to feel radiant inside out.
The House of Rose has perfect Christmas rings that can spark joy through the holidays and ever after – season no bar:
1. Emerald And Onyx Cocktail Ring
Festivities demand we don our best reds and greens. But a hint of black is just right to make your mark and stand out. This cocktail ring has a stunning central Emerald with its stunning jewel tone. It is surrounded by heart-shaped diamonds, each with its own sparkling border, interspersed with onyx. A fitting Christmas gift for the love of your life.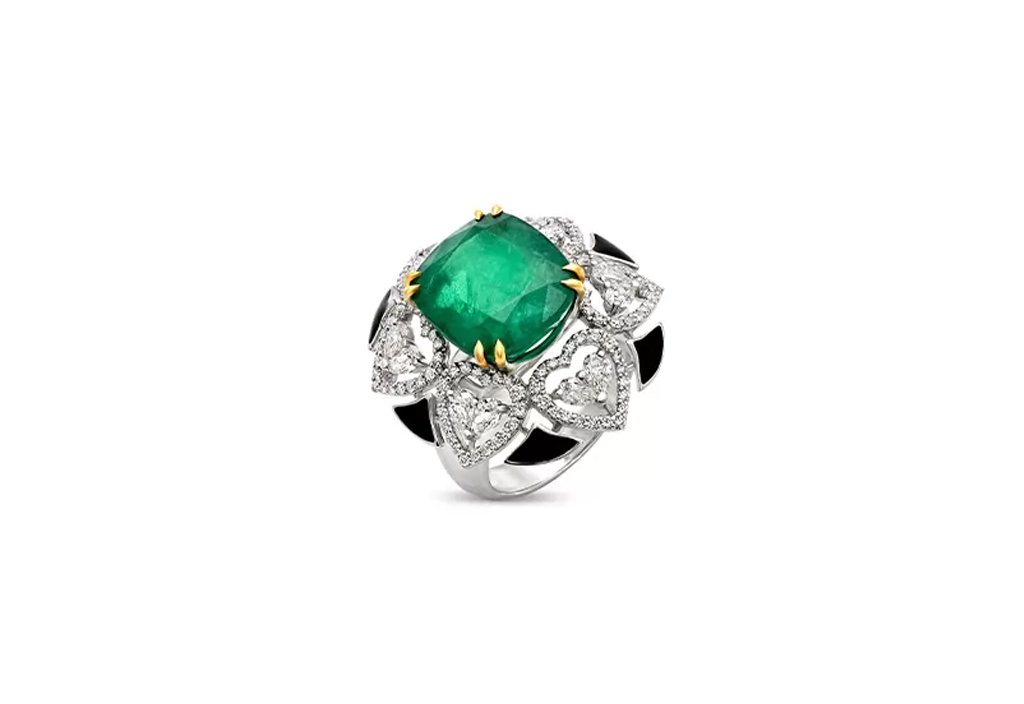 2. Emerald and Diamond Ring
With a glorious Zambian Emerald at its centre, this ring is a sight to behold. Brilliant-cut diamonds take on a Christmas wreath-like form to curl around this luminous gemstone. Like the festive abundance of the holiday season, this ring is teaming with diamonds shining bright across the shank. If you had a grand gesture in mind, then this ring is your perfect accomplice.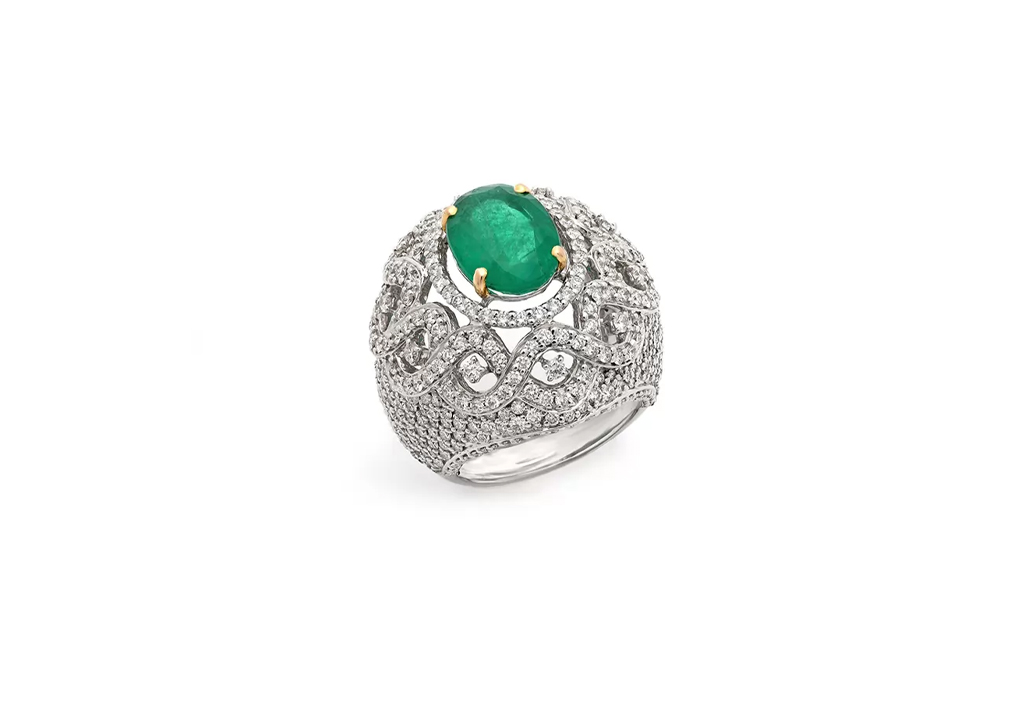 3. Green Bubble Ring
Whether you see the sublime symmetry of a flower reimagined here or the lush greens of a Christmas tree laden with baubles, this bubble ring is the perfect holiday gift for that perfect someone. 16 bubble-shaped Emeralds at their voluminous roundness to the brilliance of pear-shaped diamonds as they surround a stunning solitaire with its halo. A lovely surprise to leave under the Christmas tree.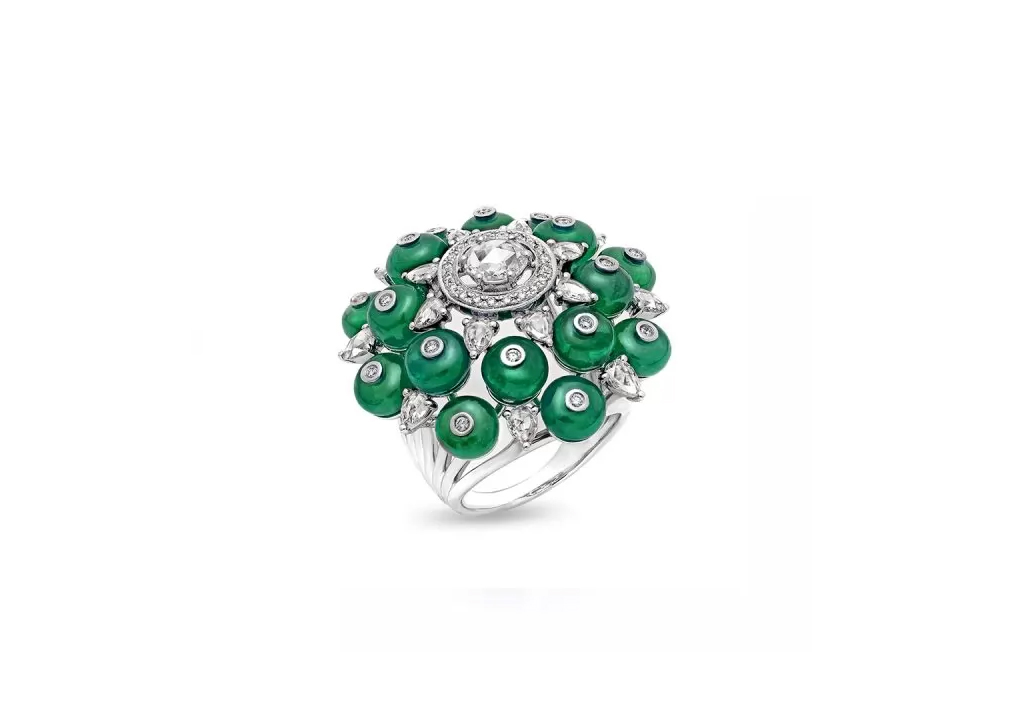 4. Natural Ruby Cocktail Ring
A 12.08-carat Natural Ruby adds to the dreamy loveliness of this ring while Ruby disks and Diamond rondels form the sigh-inspiring shank. Contrast this with your green sweater or snowy white dress or complement your reds and add to the rosy hues. This ring is an easy-to-wear option for the very discerning someone who is at the centre of your world.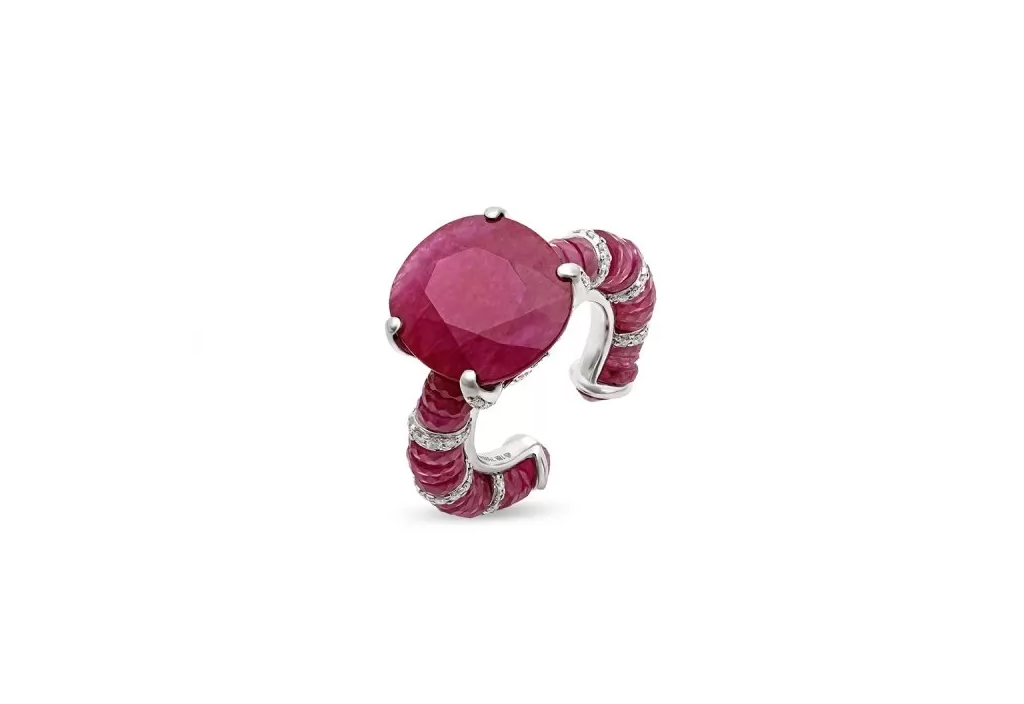 5. Clover Diamond Big Band Ring
Now here's a versatile gift that changes to suit the mood. A part of our Rac-N-Stac collection, this clover diamond ring has a big band of interchangeable colours. We'd stick to green or red for the festive season and then shift to blue after. The centre of the ring bears a stunning Forever Mark Diamond at its heart, surrounded by high-polish gold clover leaves to add to the visual enchantment. Christmas or otherwise, this is a great gift for your forever love.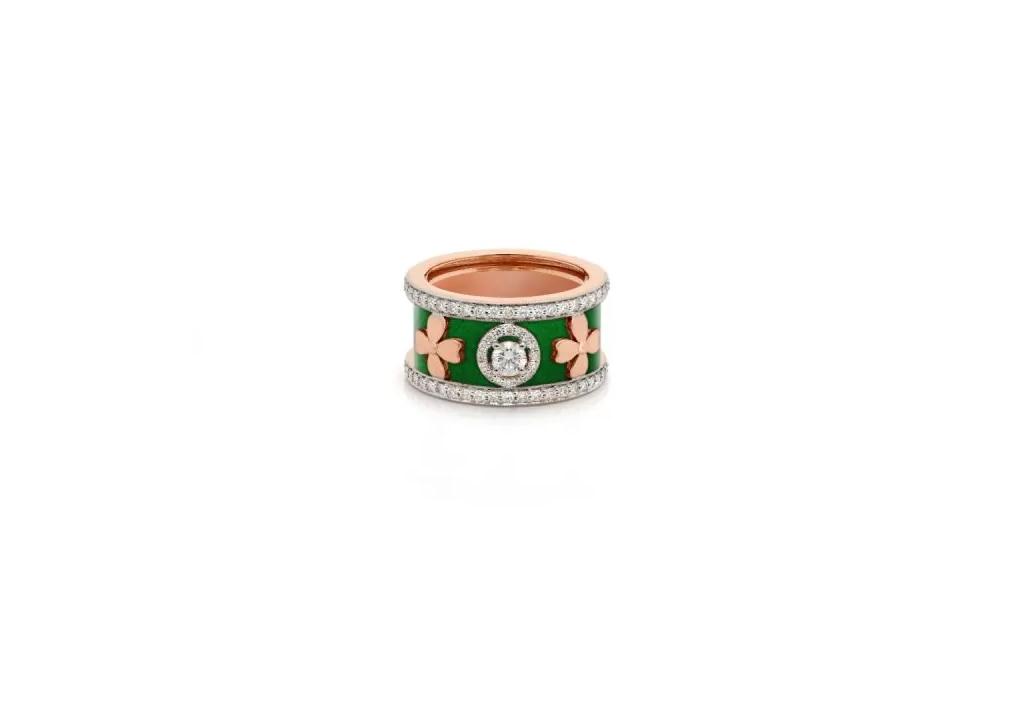 6. Signature Ruby, Emerald Ring
This ring certainly got into the festive spirit with its Green and Red accents. Contrasting hued Emerald and Ruby pears come together in harmony. A halo of diamonds effortlessly frames the gemstones and graces the high shank for a touch of finesse. Tie it on a ribbon and hang it from your mistletoe to gift it with panache and receive a tingly thank you in return too.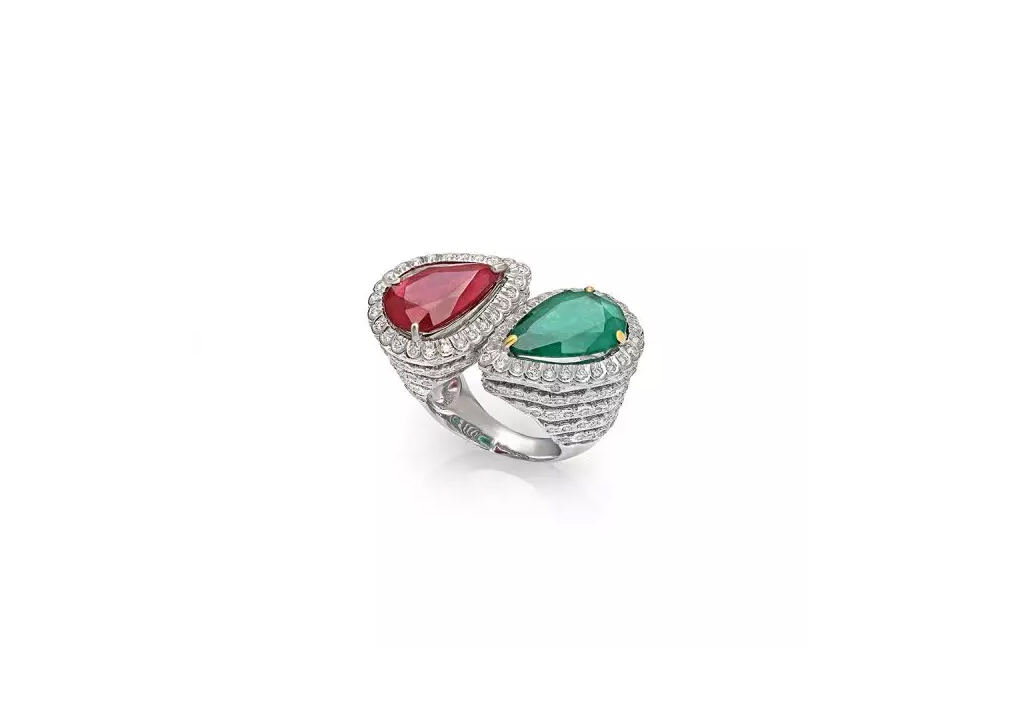 7. Ruby and Diamond Floral Ring
A delicate piece, this wondrous ring from our Tivoli collection is an easy-to-gift favourite. Enchanting Ruby petals and brilliant-cut diamonds form the floral motif depicting Nature's beauty from the famed Tivoli Gardens of Italy. This versatile ring can be worn through the day and night to accentuate your looks with ease.
With a myriad assortment of unique, skillfully created rings, The House of Rose is your jeweller of choice when you're looking for rare jewels to gift your loved ones. Besides rings, we also have a stunning array of diamond necklaces, diamond bracelets, and diamond earrings, including diamond stud earrings – a festive gifting range to bridal regalia. So, we may not say HOHOHO at the stores but we're definitely making it a very merry Christmas for all those looking for a piece of perfection.