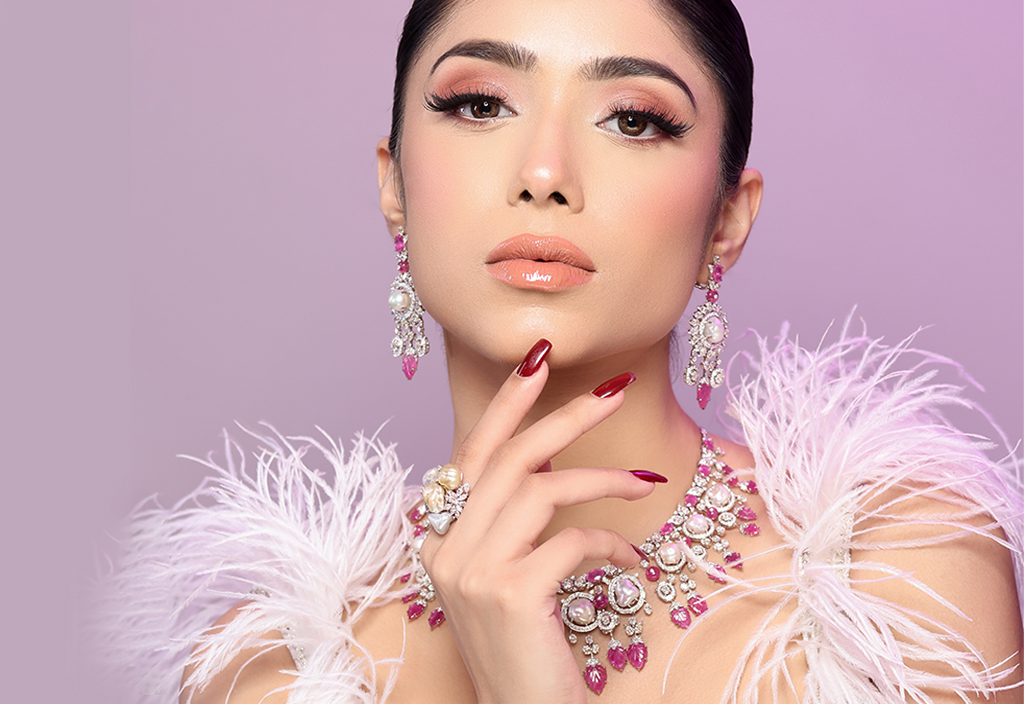 Let Love Bloom: Floral Wedding Jewellery Masterpieces
The lyrical wonder and joy of your wedding day is truly a once in a lifetime experience. Everything about your wedding is special and so is everything you wear – from your smile to your make-up to your outfits to your jewellery. After all, wedding jewellery is what adds the extra sparkle to your smile – and it's the time you get to splurge, no questions asked.
Bridal jewellery shopping can be overwhelming and confusing. But with the experts in your corner, the process is demystified and can then bring a sparkle to your eyes instead. While there is a Pandora's Box full of wedding jewellery – from diamond jewellery to jadau jewellery – at The House of Rose, here we are only showcasing the tip of the iceberg with some of our floral masterpieces.
This versatile choker is an ingenious one that is fitted with detachable extensions which, when removed, convert the piece into a bracelet. With its emerald centre surrounded by diamonds, culminating in delicate ruby bead petals, each floral motif on this piece brings in a dainty appeal. Layer this with a long necklace on your wedding day for an elegant bridal look or drape it around your wrist as a part of your wedding set.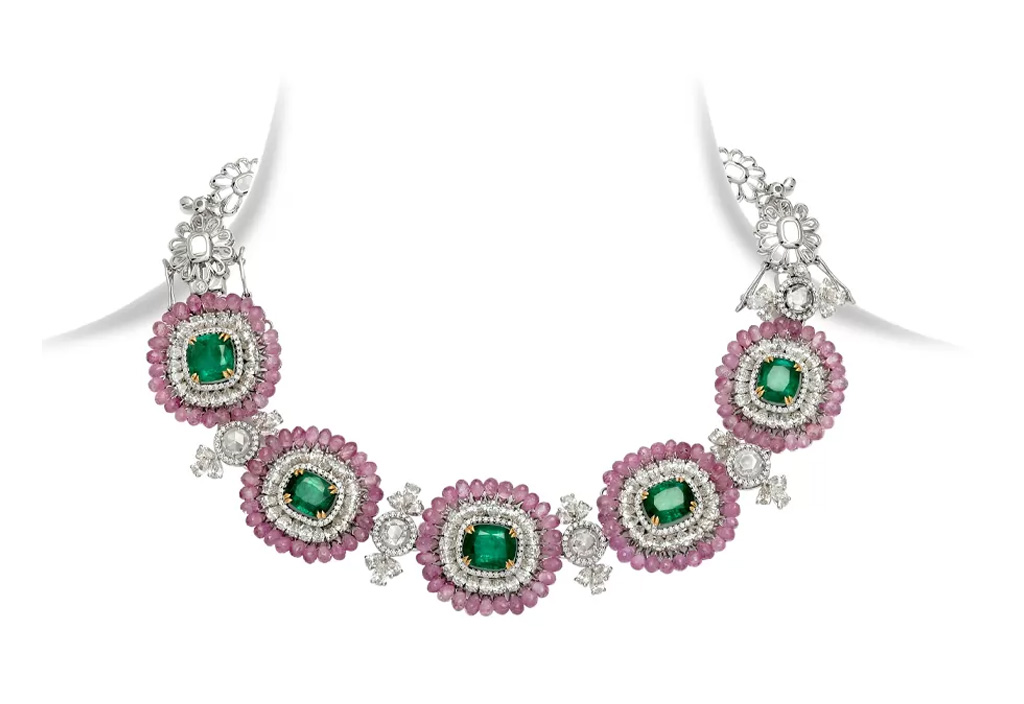 Striking green Emerald flowers stand out amidst a profusion of yellow and white blooms in this gorgeous bib necklace. This floral bridal necklace is perfect for most hues of bridal outfits and most necklines too. The contrast of the deep Emerald tones with the pale yellow and white diamonds makes this an unmissable masterpiece designed for an outstanding bride. The matched bridal diamond earrings add opulence to the look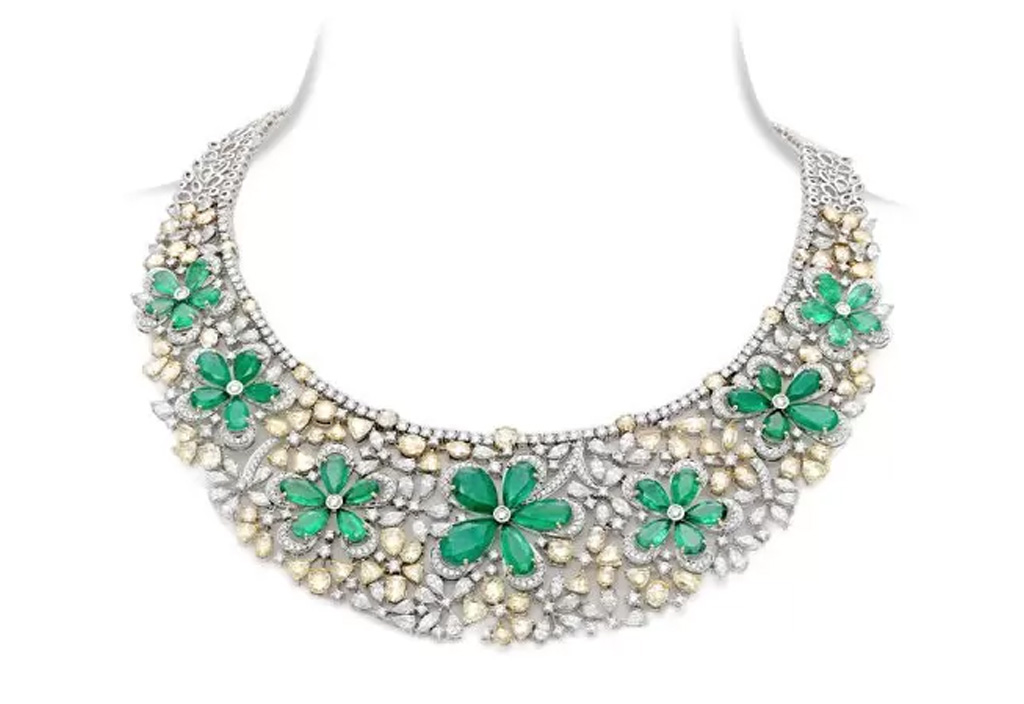 More often than not, we focus our energy on the wedding necklace and earrings, leaving the bracelet as the last detail. But, this glamourous cuff bracelet is made transcendent with vivid rubies and brilliant diamonds. The central floral motif seemingly emerges from a bed of rose red with a wash of white along the sides. The sturdy bracelet is a polarized mixture of softness and strength that best resonates with the bride of today. If you're going with reds then add The Ruby Signet Ring to the assemblage to complete your wedding style.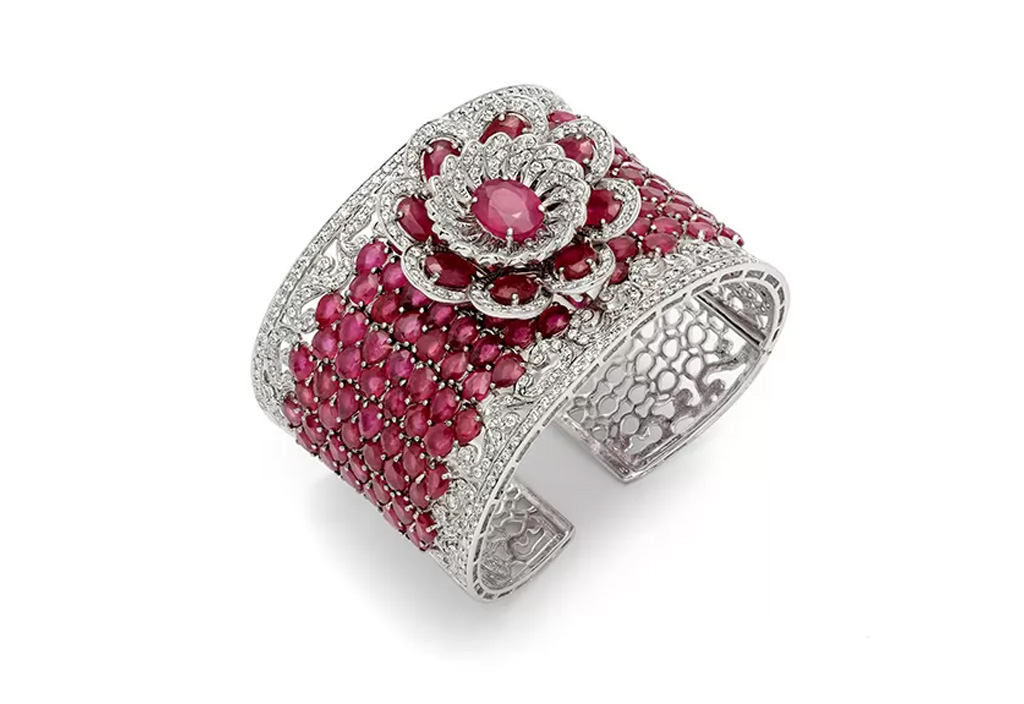 If you can 'ear' us loud and clear then you will know that these elegant earrings are best to elevate your wedding jewellery with their absolute uniqueness. Luminous pearls complement the iridescent sheen of yellow and white diamonds while bringing out the striking contrast of intricately carved Emeralds. With its subtle floral carving, the green gemstone adds a touch of wonderment to the bridal ensemble – making it delicate yet bold. The matched bridal necklace is of course pure poetry in the form of jewellery – fit for a remarkable bride.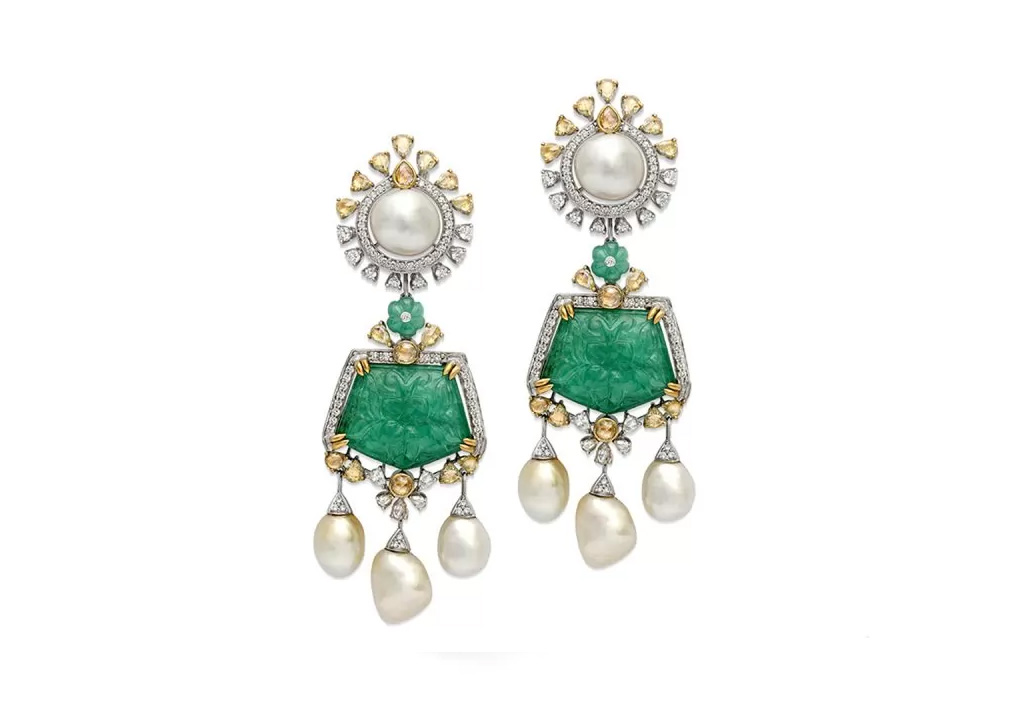 Presenting our chic pink floral motif bracelet with its Tanzanite cabochon centre and Mozambique Ruby Petals. This cuff diamond bracelet is a vivid-hued show-stopper ingeniously designed for the experimental bride. Pair this with our Rubelite Tanzanite Necklace with its two rows of fancy-cut diamonds and central floral pieces that culminate in Tanzanite drops. The vivid pink and icy Azul tones bring out the radiance of the diamonds in all their striking glory. The matched earrings help complete the set and can later be worn independently as the occasion demands.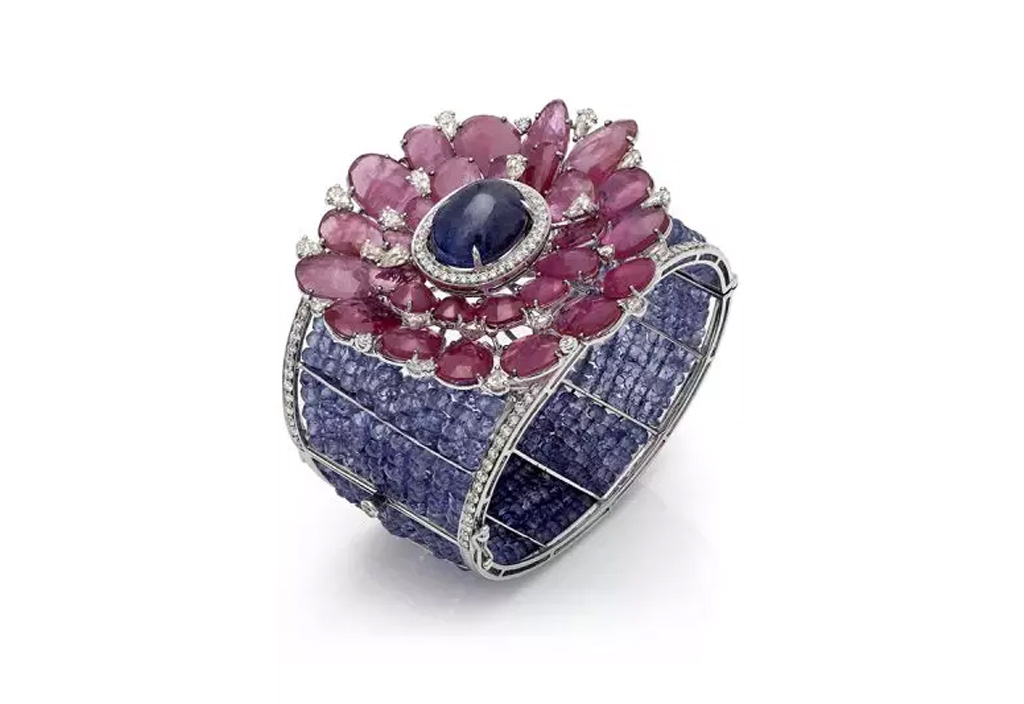 Floral motifs can be excruciatingly dainty or they can be bold. With the House of Rose, we bring you a symphony of the two with a much-needed touch of whimsy to create truly special masterpieces. While a lot of our pieces are available online, there are many more at our stores in Mumbai and Delhi. Visit us to speak to an expert or for custom-designed orders.
When you are an extraordinary bride, why should your wedding jewellery be run-of-the-mill?