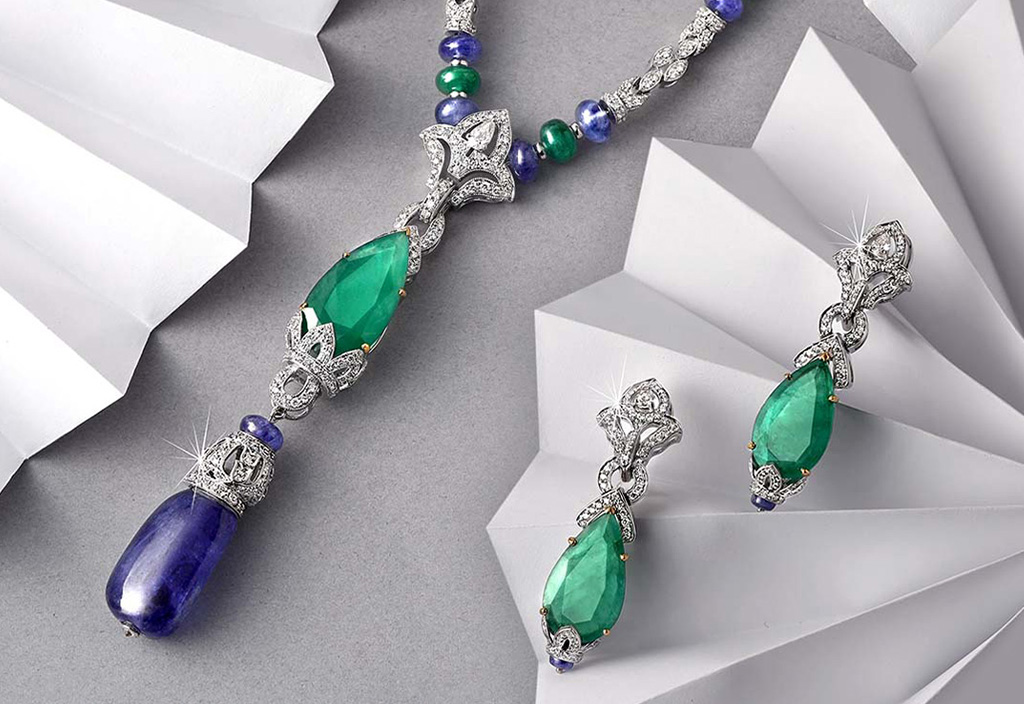 Rock your Diwali Look with Trendy Diamond Jewellery That Will Ignite Pyrotechnics
It's that time of the year when days start with pious pujas and end with high-stakes card parties. You need to ace the ethnic styling game from AM to PM. And, at the House of Rose, we've got you covered.
Maintain the Deco-rum:
You can't go wrong with our Gatsby-esque Art Deco jewels. A stunning pair of emerald, black onyx, and diamond laden studs are eye-catchers. Moving emerald drops make for a sultry dance of joy. Match these with the art deco pendant necklace to cause a stir at your evening event.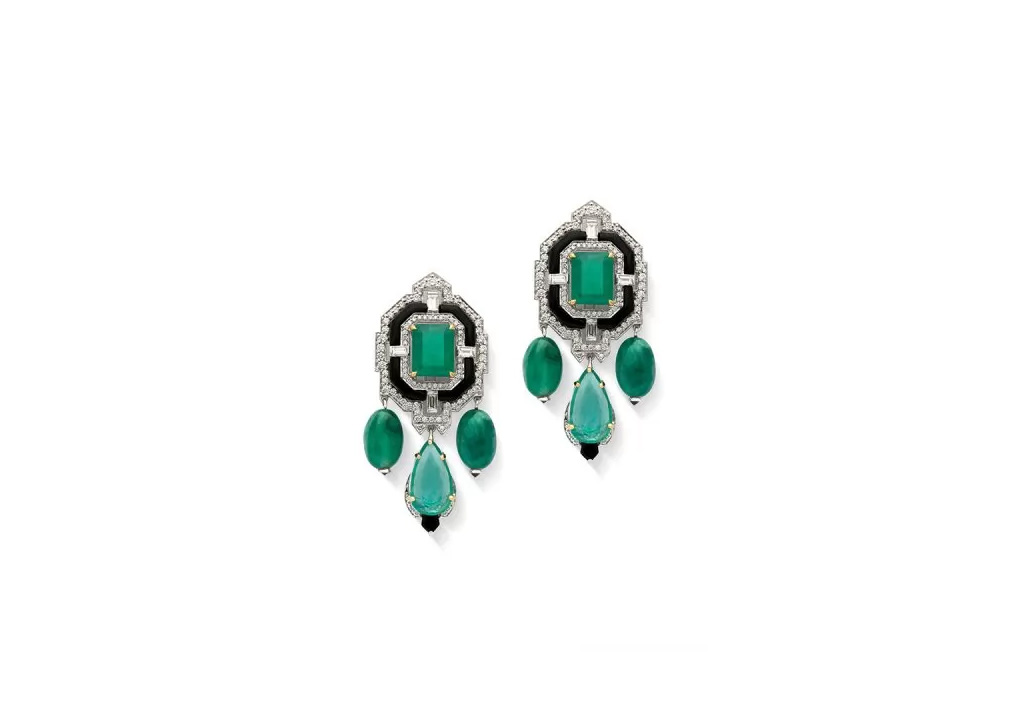 In My O-pink-ion:
A touch of pink complements your rosy-cheeked glow. Our alluring ruby and emerald tassel earrings have ruby disks and diamond studded cap tops. Pear-shaped emeralds, diamonds, and emerald-bead tassels add length to the sleek form. Club these with their easy-to-wear matched bracelet to complete your look.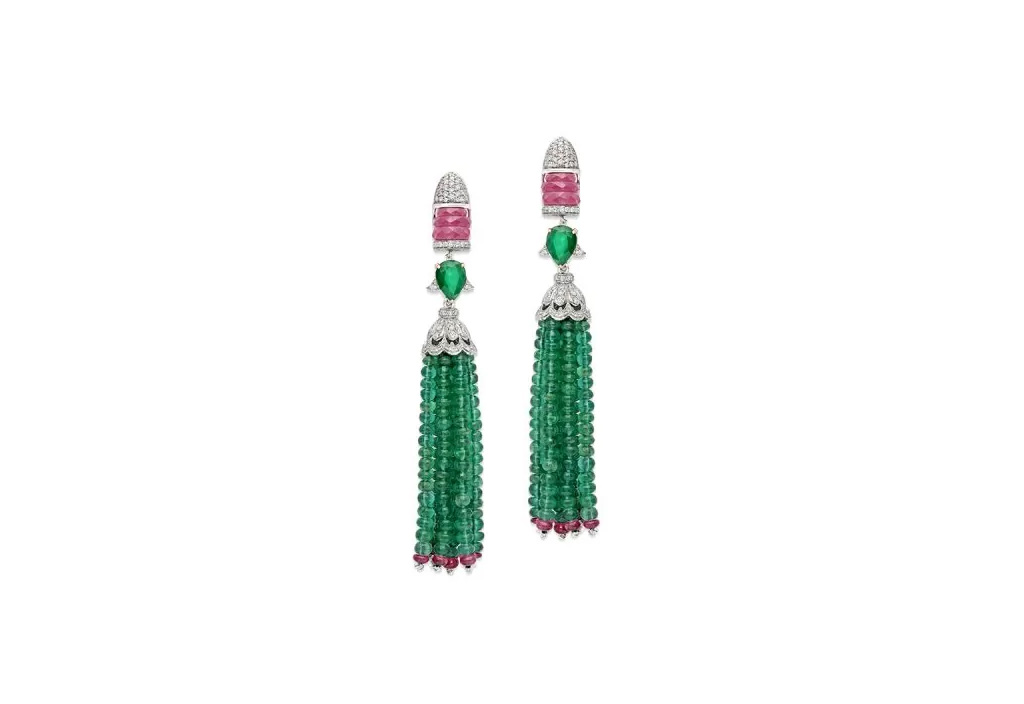 Make an Ap-pearl-ance OR Keep It Ap-pearl-ling: 
A truly stunning pair that has everyone not-so-subtly checking it out, the keshi pearl & diamond leaf earrings are perfect for festive adornments. Its foliage-like motif is true-to-nature in its asymmetric form. Contrast it with the perfectly symmetric beauty of the pearl and yellow diamond bangle for an unmatched style.
Tantalize Through the Nite:
Graduating Tanzanite ovals with their channel of white gold and border of brilliant-cut diamonds form the hoops. Hanging down are carved tanzanite beads, diamonds, and a whimsical touch of black onyx. These azure hoops keep the trend quotient up.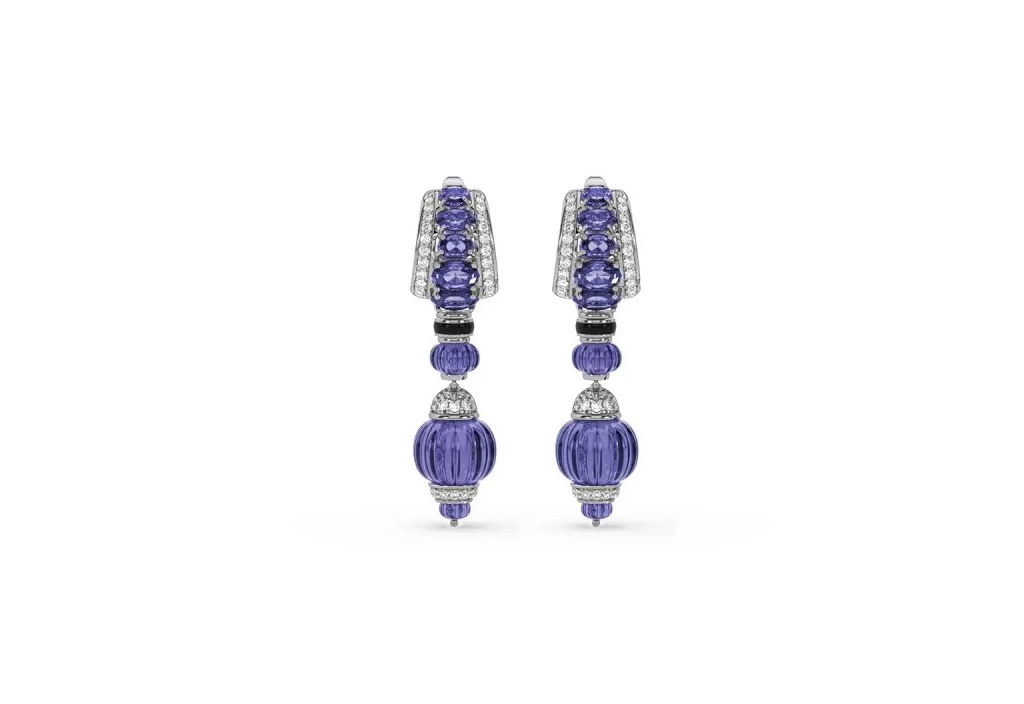 We Totally A-Green with Blue:
The beauty of precious stones is captured by emeralds and tanzanites that are interlaced with brilliant diamonds, in a dance of vibrant hues. The unique art-deco-inspired pendant easily elevates your festive look. Club it with tanzanite emerald earrings to dangle from the ears to enhance the swan-like length of your neck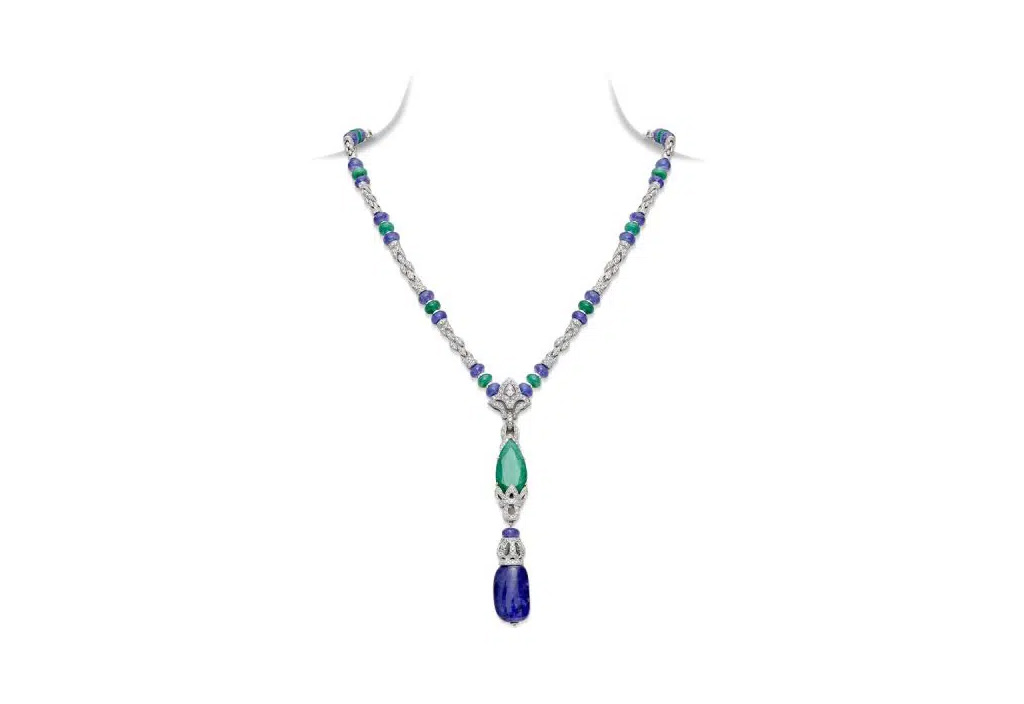 Offer the Olive Branch:
Inspired by the peace and tranquility of the Garden of Versailles, these earrings are a vision come to life. The rose cuts in these earrings are designed to form an olive branch while the two, over 22 carats of emeralds signify the offering of peace. Wear these for a starry night of brilliance and light.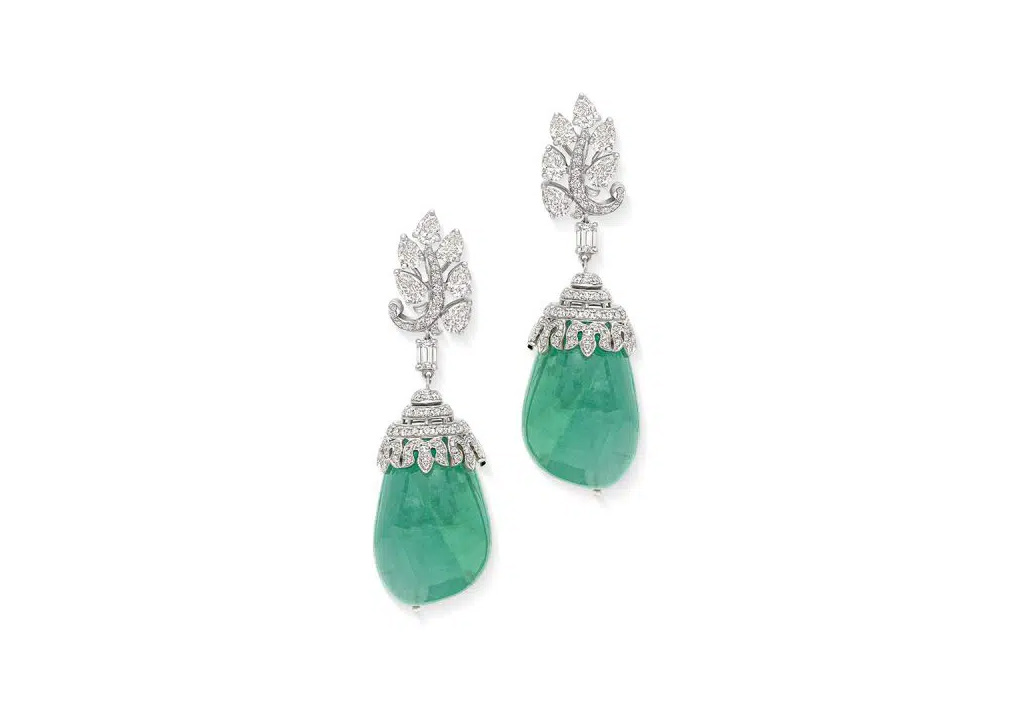 Set The Ruby Trap:
Keep it understated with a set of diamond solitaire earrings or ruby studs. Just make sure to bling with your ring as you do your thing. And throw on a bracelet for good measure. Our ruby signet ring and ruby diamond bracelet Cuff are fit for a monarch. While a central floral piece sits on this lace-like cuff studded with ruby beads flanked by a diamond lattice, a touch of green tsavorites highlights the appeal of the ring.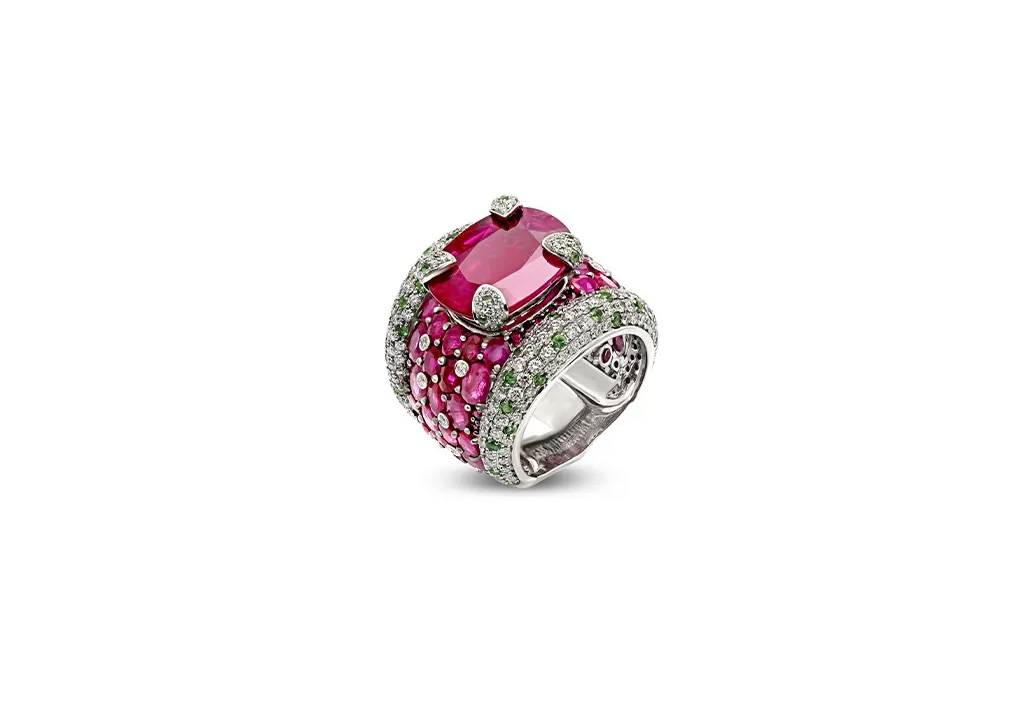 Light a diya, write in the air with sparklers, indulge in a few sumptuous sweets, and just feel effervescent joy this holiday season. Make sure to shine as you make your way around town. Step into the House of Rose's virtual or physical store to add to the festive spirit with jewels that will compound your happiness.