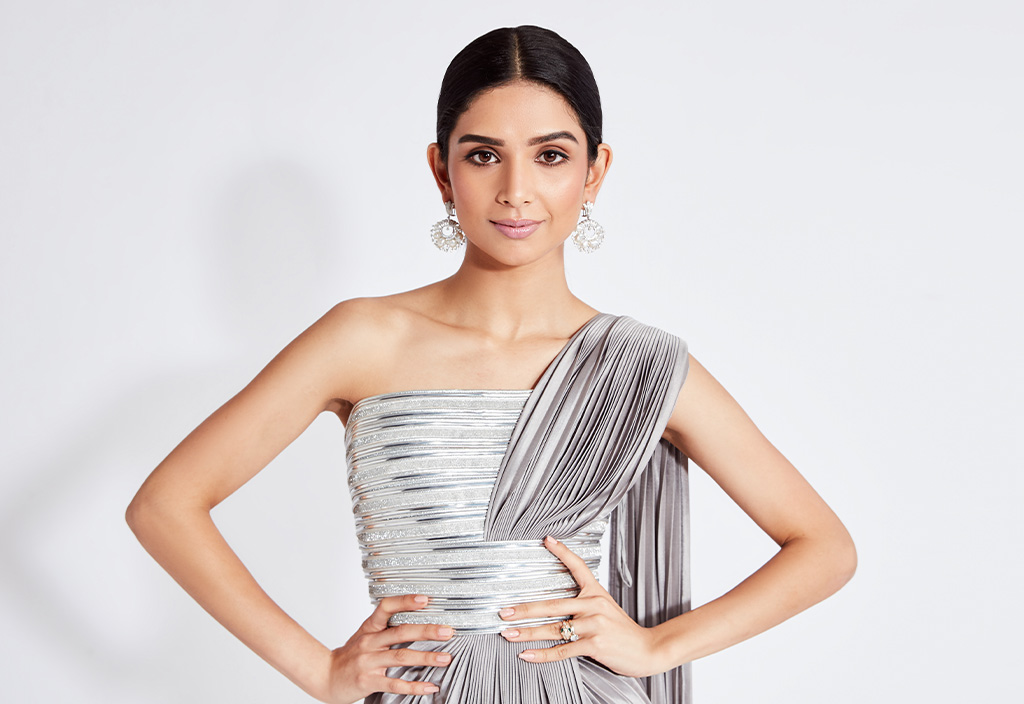 You Go Pearl! 5 Ways to Ace Your Look with Beautiful Pearl Jewellery
Pearls have historically been a symbol of affluence, dating back to 2300BC when they were first gifted to Chinese royalty. While they have traditionally been donned by Queens and Kings alike, modern history is dotted with their appeal too. From Audrey Hepburn to Coco Chanel, pearls have been flaunted to make a statement of unparalleled classiness.
Pearl Jewellery effortlessly complements your morning to midnight looks – western or ethnic, formal or casual. Styling outfits with pearls is the simplest way to showcase your sophistry and elegance. Here are some recommendations from the House of Rose's Purely Pearls Collection to complement distinctive styles:
1. Whimsical & Wondrous
If playful prints, quirky jackets, and tulip skirts are your thing, you have that touch of whimsy. Conventional or simple doesn't work for this look. Your jewellery preferences too, veer towards the unexpected – without being too much. This is where our Keshi Pearl Diamond Leaf Earrings come into play. These earrings are reminiscent of foliage on a branch, laden with Nature's bounty.
An alternative, the Pearl & Emerald Bloom Earrings have an alluring tree-like form. Channel-set baguettes form the trunk while diamond-studded, leafy motifs lie interspersed with Keshi Pearl blooms. Pear-shaped Emerald drops dangle down to add that touch of colour. Pair either of these earrings with the vibrant hues of co-ord sets, boho dresses, or even frothy gowns for a touch of refinement.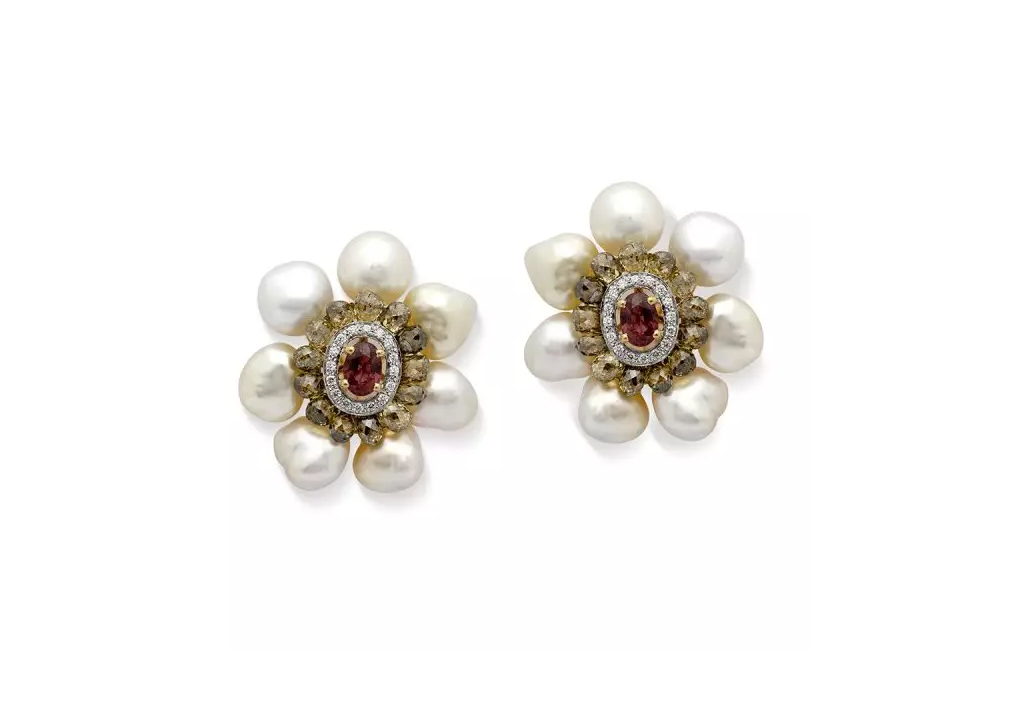 2. Festive & Opulent
This is where your jewellery must match the grandeur of your anarkalis or sharara sets. From Raksha Bandhan celebrations to Diwali card parties, your festive spirit needs the upliftment of radiant jewellery. Our Keshi Pearl Diamond Hoop Earrings are a delightful adornment for such occasions. Multi-hued pearls with fancy and round-shaped diamonds form the round hoops, suspended from tulip-shaped tops.
Our Pearl and Diamond Wreath Earrings too are a magnificent pair to up your styling game. Marquise and pear-shaped diamonds add their brilliance to the moon-like sheen of South Sea Pearls. The crescent-shaped tops complement the symmetry of the danglers below, casting a spell with their dancing movements. Whether it's a day soiree or a gala night, these earrings are an enchanting way to elevate your look.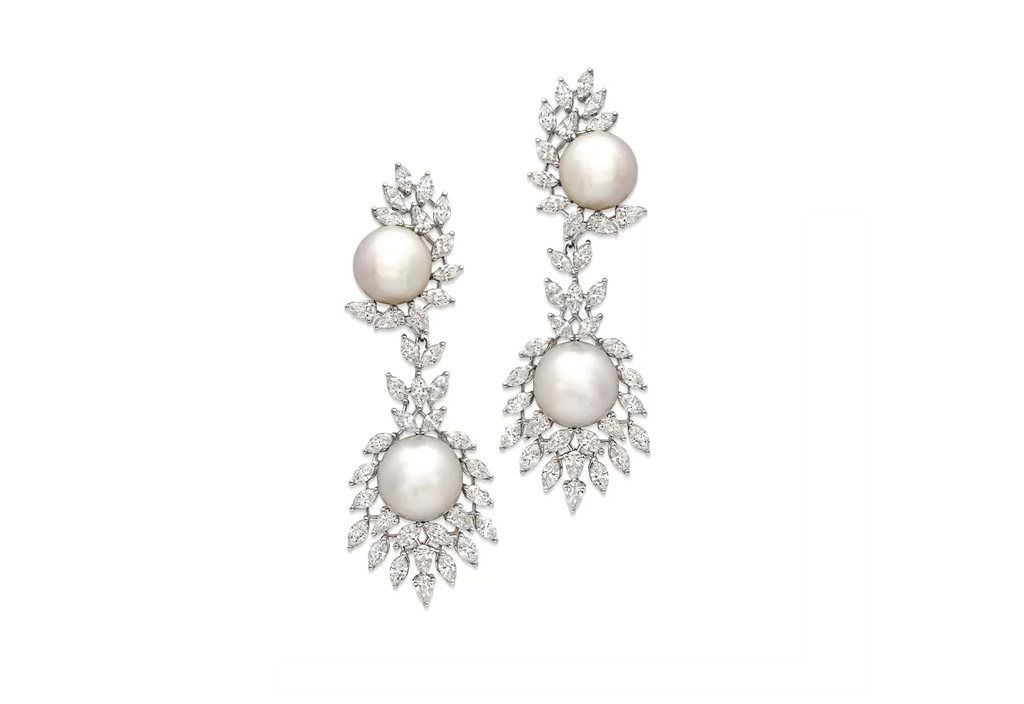 3. Western 
The versatility of pearls allows one to pair them with western wear just as easily as an ethnic look. Whether you want to enhance a simple white shirt or a slinky cocktail dress, pearls are the perfect solution. A key choice here is the Reef Fantasia Studs Earrings. Keshi pearls with their unique form combine with Thai rubies and diamonds to create their alluring floral motif.
If it's glamour you're looking for, then you need the Diamond Emerald Pearl Drop Earrings. Deep-hued Emerald ovals form the centre of the tops, while scintillating fancy-shaped diamonds create glorious floral motifs. A stunning, round Baroque Pearl forms each drop, adding its lustre to this radiant piece. Pair either of these earrings with your Sunday brunch attire or your blazer dress – and the effect will be swoon-worthy either way.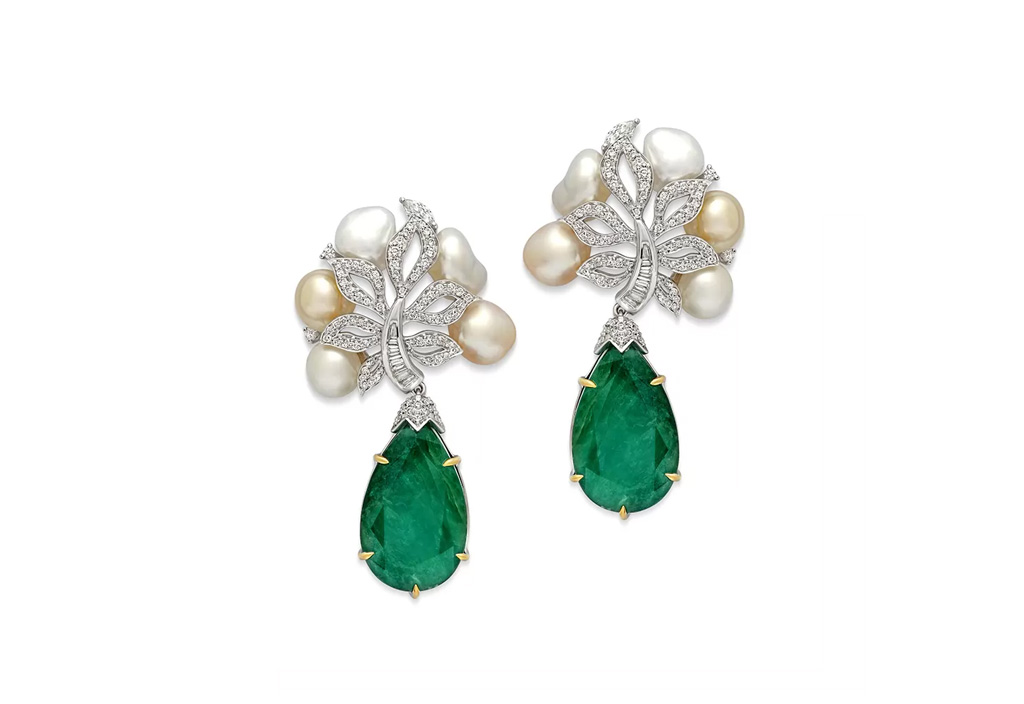 4. Ethnic
Ace the ethnic look with any of our Pearl jewellery – whether it's for 'maata ki chowki' or 'karwa chauth'. A favourite of ours is the Emerald and Uneven Pearl Drop Diamond Earrings. As the name suggests, they have gorgeous Emerald pears forming the tops. Brilliant-cut and rose-cut diamonds form the drops, culminating in unevenly shaped Baroque Peals. These earrings, with their traditional form, make a perfect pairing with your suits, lehngas, and kalidars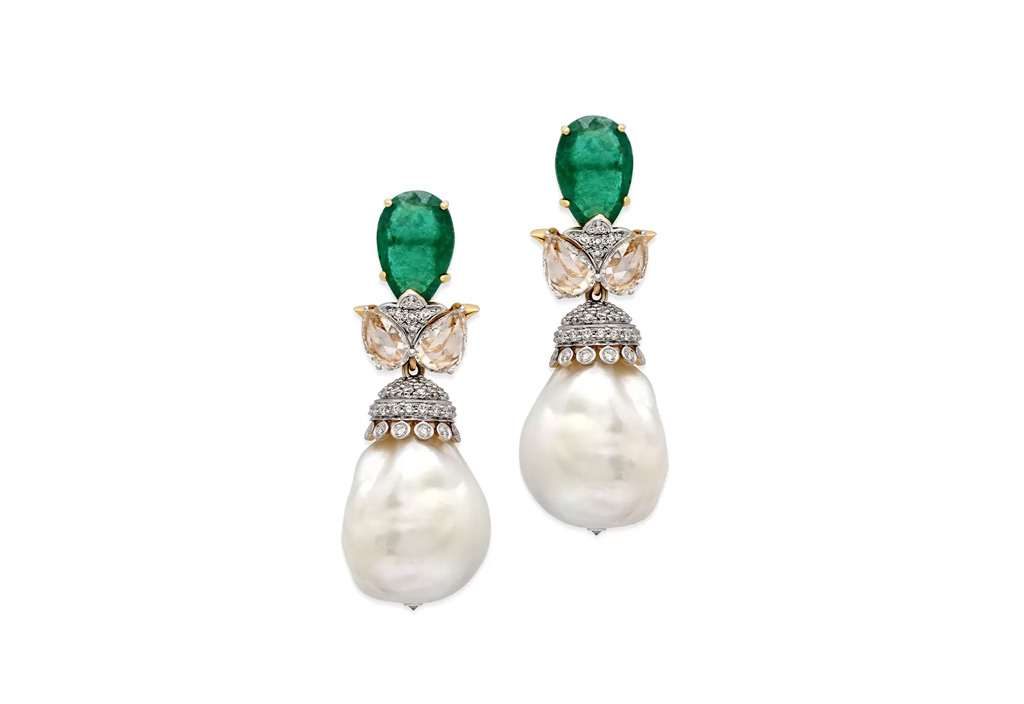 5. Classic
When sheer elegance and evergreen appeal are on the agenda, then there is but one choice – the Spiral Reef Earrings. True connoisseurs of beauty can't help but admire the unparalleled brilliance of these studs, encrusted with round and Rose-cut Marquise Diamonds, and Keshi Pearls. Wear these for any occasion that demands you set the bar on sophistication – morning, noon, or night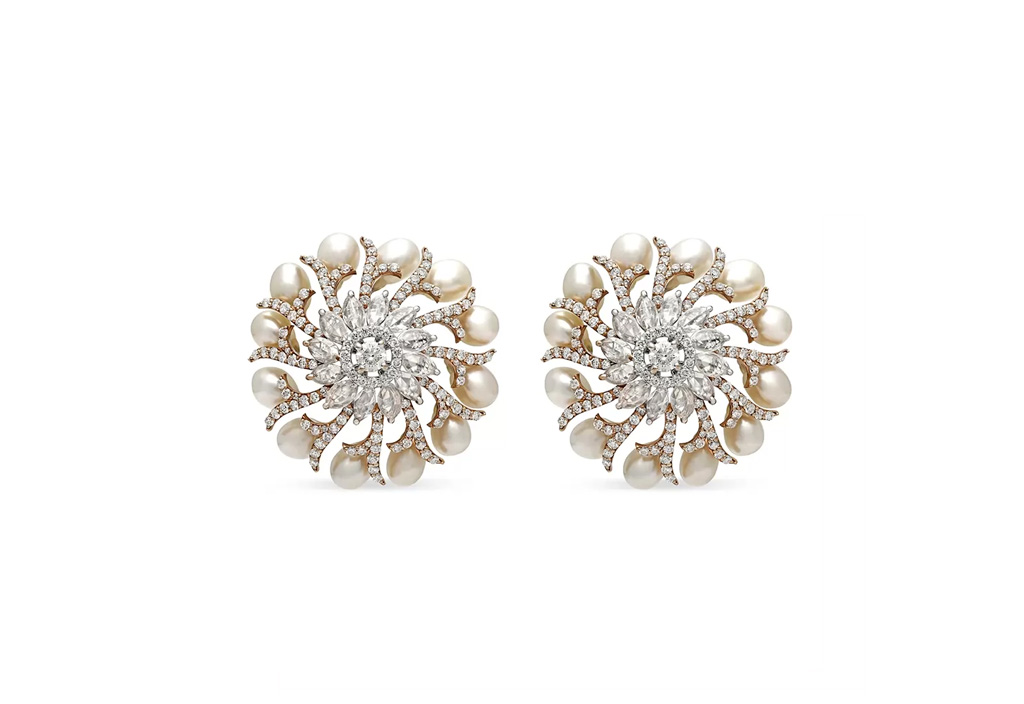 Why opt for the conventional grandma's pearls? Rose creates absolutely unique pieces for very discerning wearers. So, visit our stores in Mumbai and Delhi for custom orders or order your favourite pieces online. With the festive season around the corner, you hardly need an excuse to invest in these works of art.