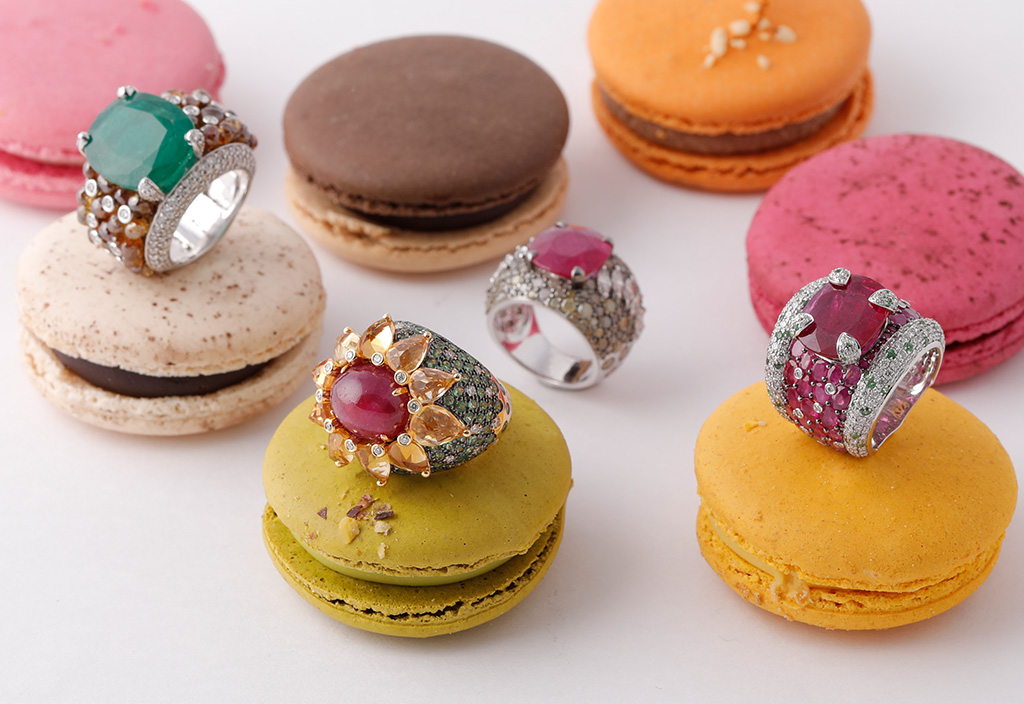 Gems With Mystic Powers – Are Birthstone Engagement Rings the Next Big Bridal Trend?
From Lady Di's 12-carat, blue Sapphire ring to Katy Perry's oval-cut ruby ring – gemstone engagement rings have had their fair share of love and appeal over the decades. Taking it a notch up, we now see brides-to-be flashing birthstone rings to seal the promise of commitment to their fiancé. Birthstones are meant to have special healing powers or amplify certain energies when worn by anyone who is born in that particular month.
Birthstones have been a part of most cultures for millennia. The ancient or 'mystical' birthstone chart originated from the breastplate of "Aaron the Priest", the brother of Moses, a prophet of God, and the first High Priest of the Israelites. Here the 12 gemstones were studded into the plate, representing the 12 months of the year. Another version of history claims that the 12 birthstones originally represented the 12 tribes of Israel. Indian Vedic customs associate a birthstone with a person based on their astrological chart. In 1912, the council known as "'The Jewelers of America" created the modern birthstone chart.
If you are a lover of all things precious and like to defy convention and embrace what calls to your heart, then birthstone engagement rings should definitely be on your radar:
January – Garnet Gusto
Garnets come in various colour tones, with the most loved being a deep, dark red. Bearers of good luck, Garnets are meant to assist the heart, lungs, and blood and meant to enhance love, passion, sensuality, and personal energy.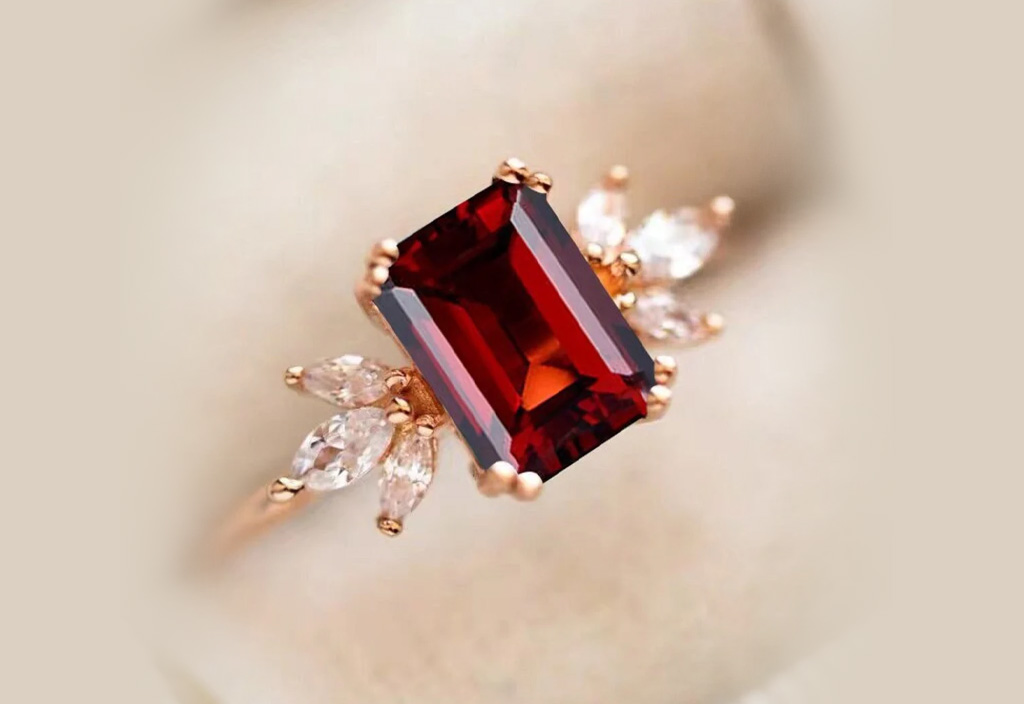 February – Amethyst Allure
Favoured by the ancient Egyptians, this stunning purple gemstone is not only beautiful but is also meant to repel negative energy. It is said to reduce insomnia, arthritis, circulatory issues, and pains. It is even meant to increase peace, balance, courage, and inner strength.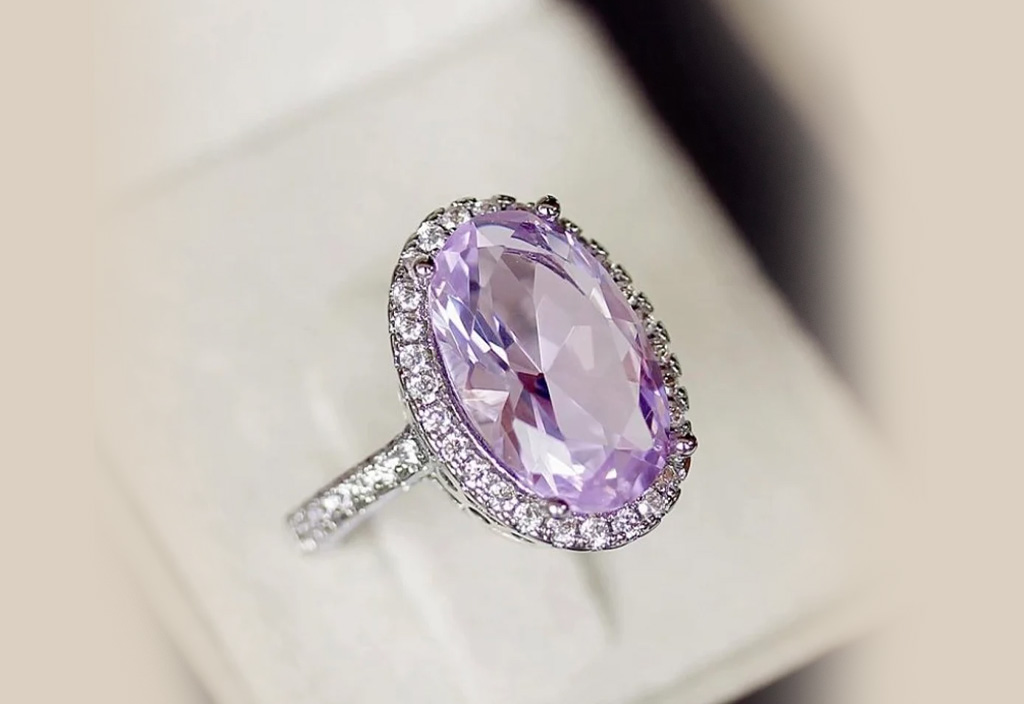 March – Aquamarine Appeal
Reminiscent of calm glacial waters or clear skies, this pale aquamarine gemstone promotes tranquility, and happiness in marriage. What better birthstone for an engagement ring? For the jittery brides, you should know it helps release fears, calms nerves, and enhances clarity of the mind. Ancient Greeks and Romans believed in its medicinal powers to cure stomach ailments and throat difficulties including good communication. Bloodstone is an additional birthstone for people born in March.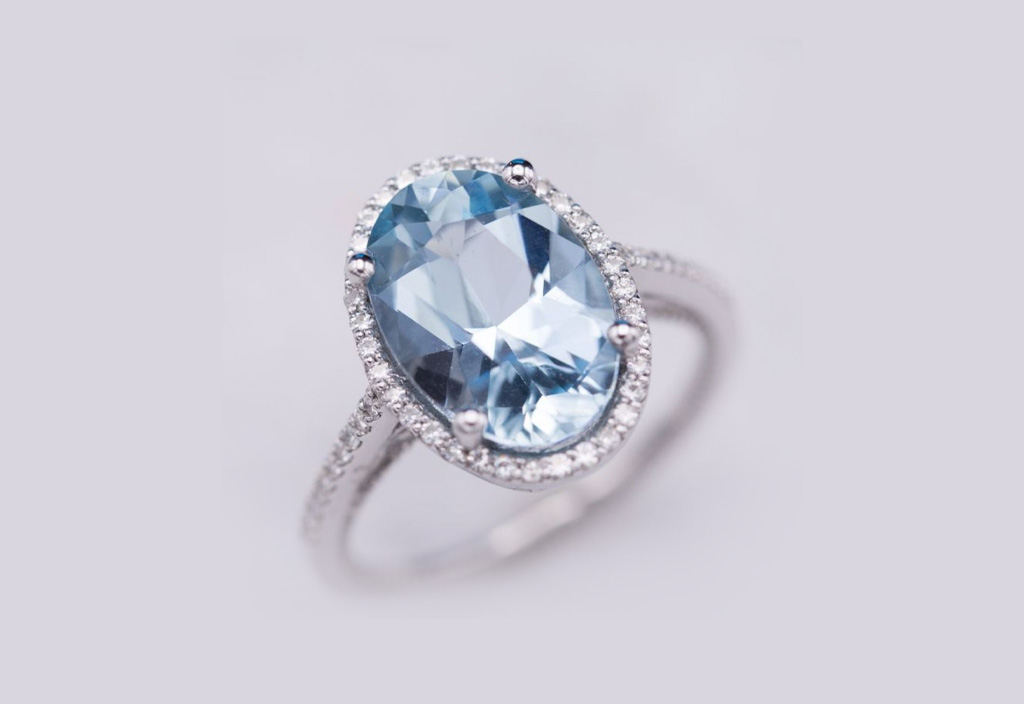 April – Diamond Dazzle
Ladies born in April have another great excuse to wear a diamond ring. Although, no one really needs one. This invincible gemstone symbolizes authority, purity, perfection, and protection from negative influences and thoughts. Mind cleanse, power, and scintillating brilliance all rolled into one.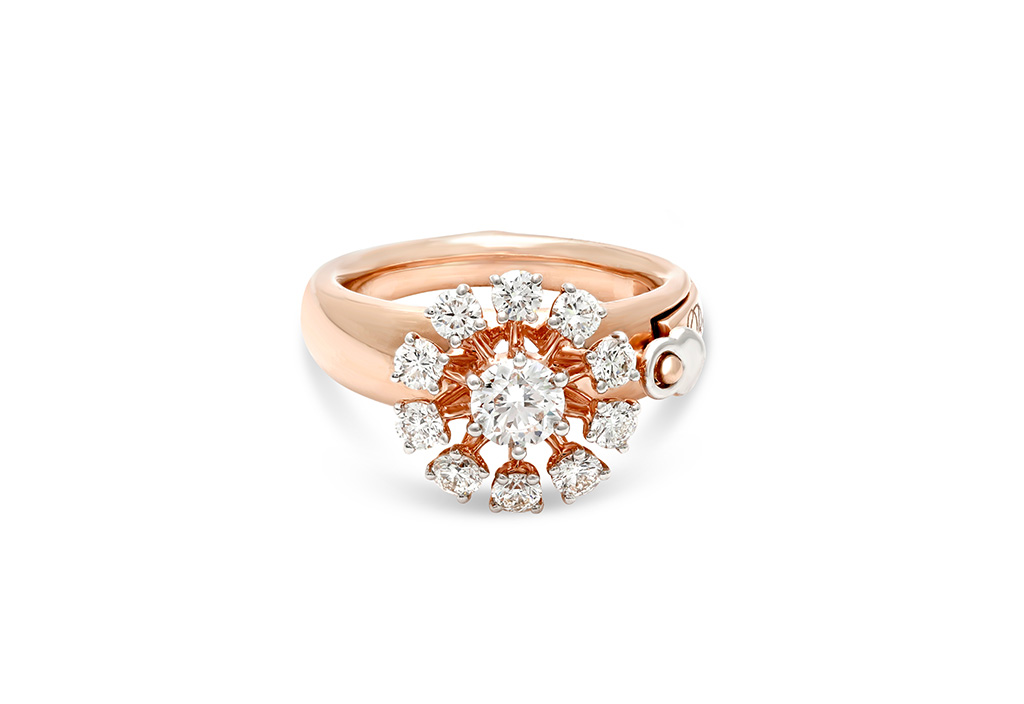 May – Emerald Enchantment
If there was ever a gemstone that truly had regal bearing it is the Emerald. This gemstone galvanizes creativity and fertility, enhances memory, eye-sight, and intelligence, and protects lovers from infidelity. Harbinger of luck and good fortune, this is a perfect gemstone for a tasteful engagement ring.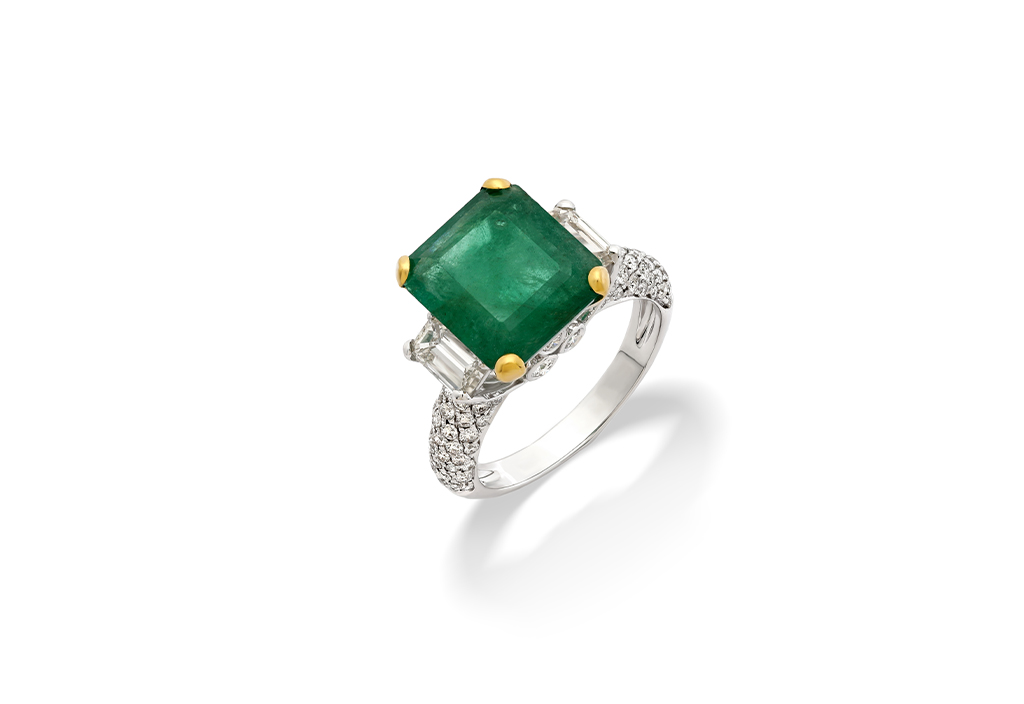 June – Pearl Power
A lunar stone that is plumbed from the depths of the ocean from the soft bed of a mollusk, the pearl is a luminescent option for a classic, eternally gorgeous engagement ring. Lore has it that this bead augments calmness, purity, the propensity for charity, truth, and loyalty. They bring balance and enhance feminine energy.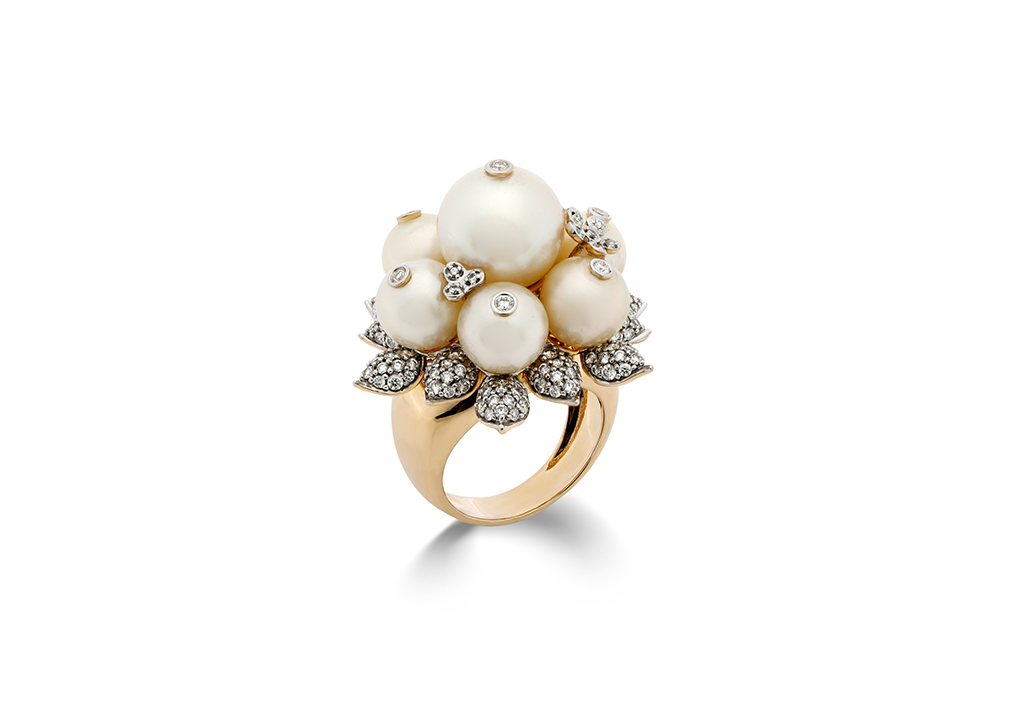 July – Ruby Reverance
This is a favoured gemstone across the globe since the times of mighty kings and regal queens who reigned their kingdoms justly, loved flamboyantly, and reveled lavishly. Rubies stand for integrity, devotion, and happiness and balance emotions. They are known to boost your confidence and deepen feelings of love and endearment.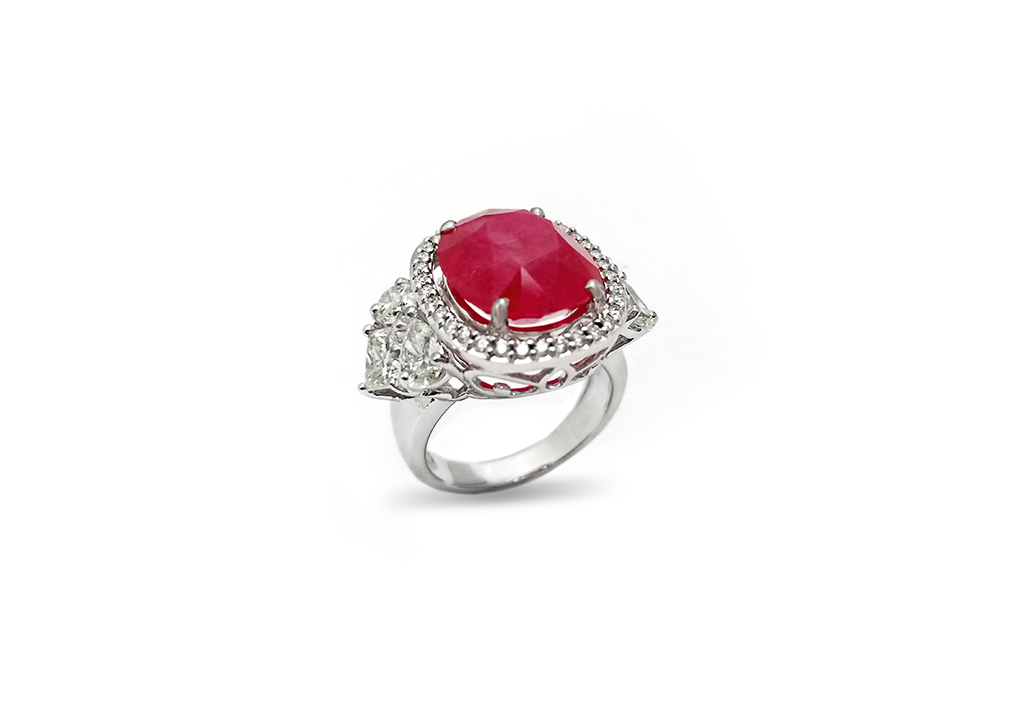 August – Peridot Passion
A vibrant yellowish-green colour, Peridot is a rare crystal found in lava flows or solidified molten rock. This olive-hued birthstone is said to increase calmness, strength, and vitality along with prosperity, youthfulness, and abundance. It also reduces relationship stress, anger, and jealousy. Coveted trademarks for a happy marriage.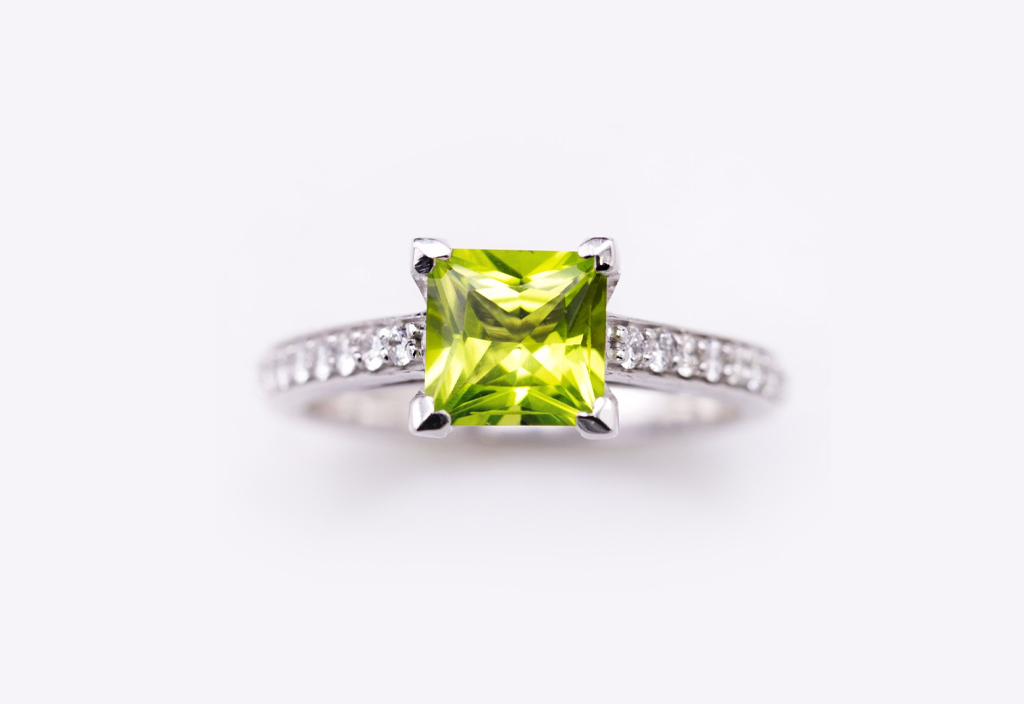 September – Sapphire Scintillation
While Sapphires come in various hues ranging from yellow to pink, the one that has most enamoured is the blue Sapphire. As per Indian astrology, it is important to verify that you can wear a blue sapphire. Once you do, however, it is meant to proliferate creative expression, inner peace, and meditation. It is said to protect against the evil eye and ease pain.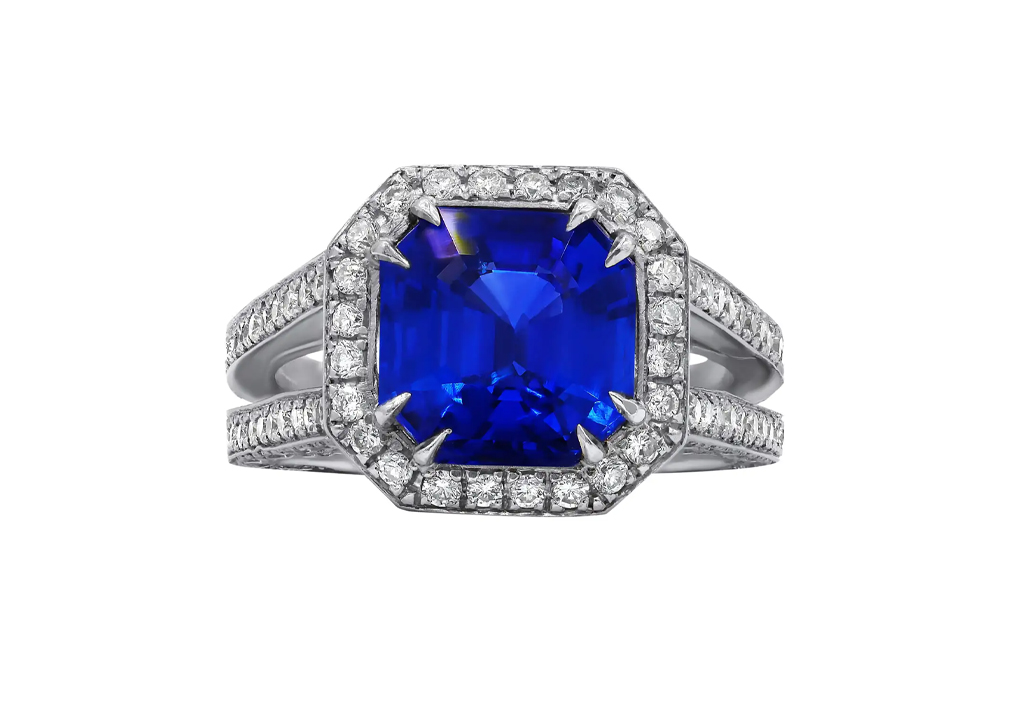 October – Tourmaline Temptation
From a watermelon-like shaded tone to pretty pink, the tourmaline is a heart chakra birthstone that encourages unconditional love, compassion, and courage. It is meant to release tension, improve hand-eye coordination, assuage dyslexia and promote flexibility, happiness, objectivity, and tolerance. That's a lot of good reasons for October-born brides to consider this beautiful gemstone for their ring.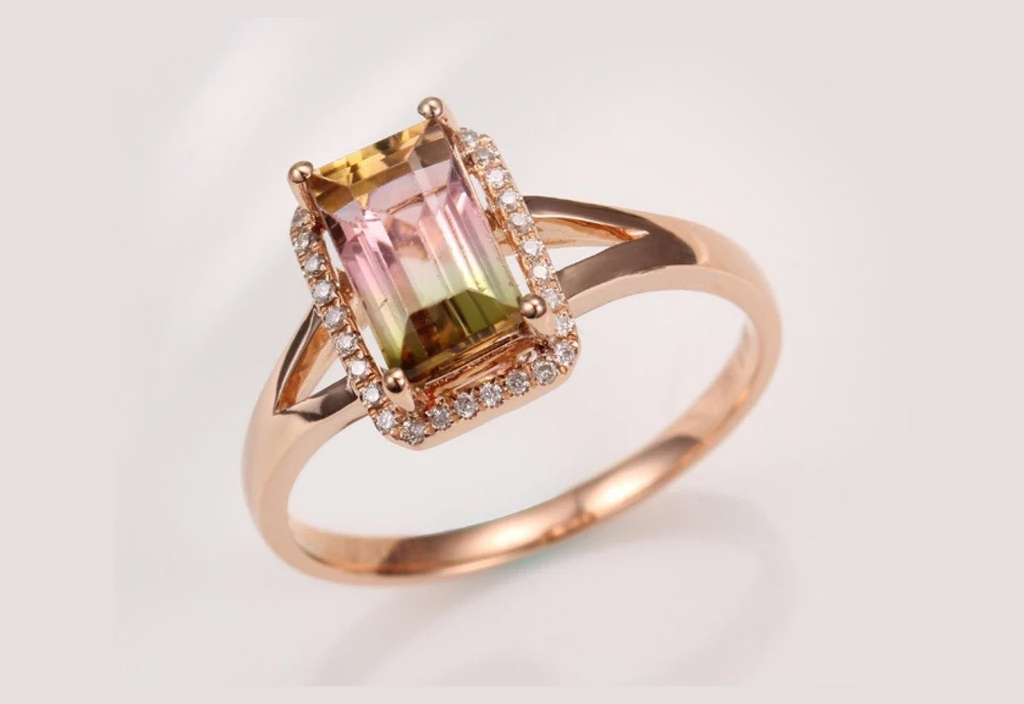 November – Citrine Celebration
This stunning yellow stone is oft used as a cost-effective substitute for a yellow sapphire for jewellery lovers. As a birthstone, it is meant to increase hearing, clarity of thought, and abundance, it attracts success, and is used to channel vibrant energy while dispelling darkness.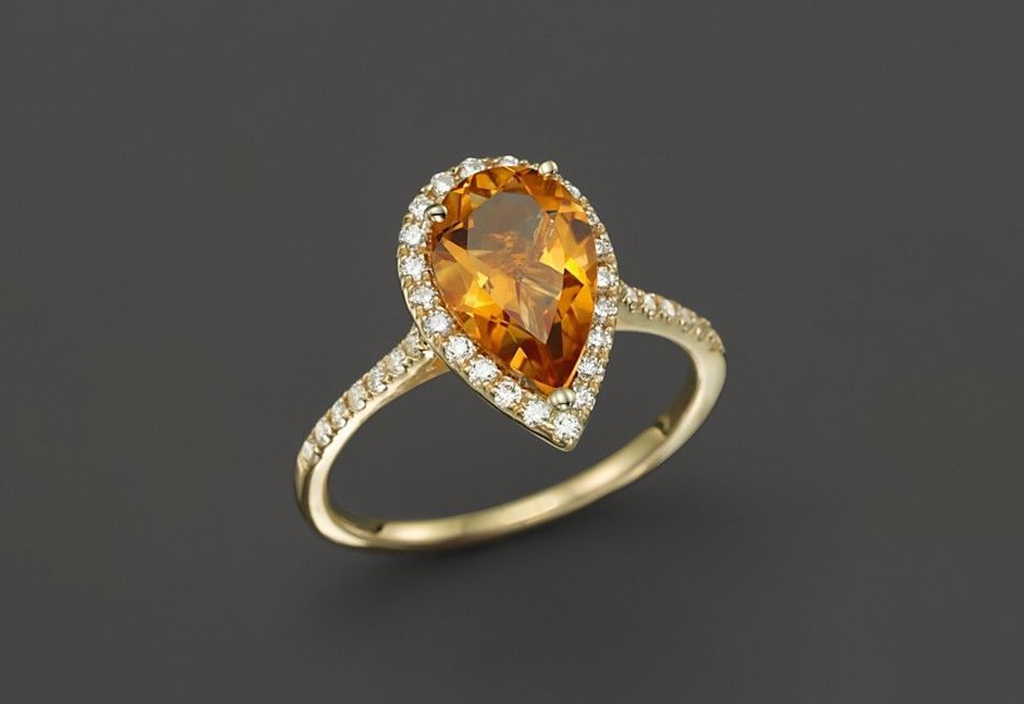 December – Tanzanite Temperance
This stunning gemstone is an enchanting shade of blue that's tinged with purple. As the name suggests, it hails from Tanzania and is a current favourite among jewellery buffs. It is a definite favourite of Rose's Creative Director, BeeVee who uses it to stunning effect in several masterpieces. It is meant to activate psychic abilities while strengthening communication and dissolving old karmic patterns. Our Tanzanite Bubble Ring is also an eye-catching ring option for a galmourous bride on her wedding day.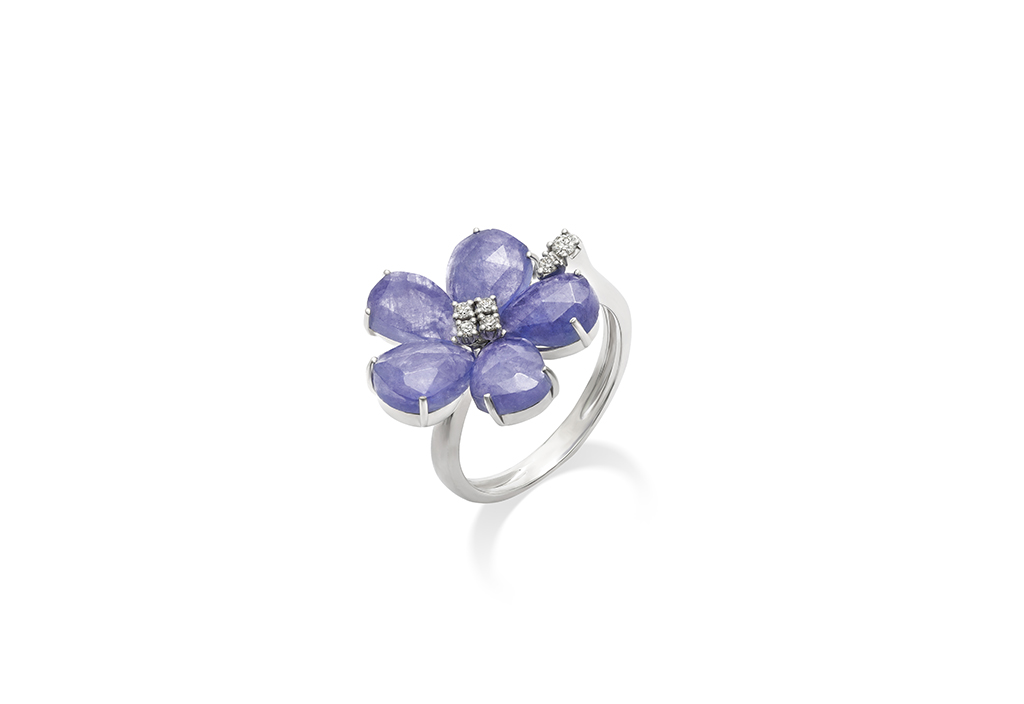 Let your birthstone add a touch of magic to an already magical union of two souls. We have it on good authority that this is a trend that's gaining fervour. But, whether you choose to veer off the beaten path or not with your engagement ring, over time you could always invest in a birthstone ring. And of course, remember – at the House of Rose, we can help you breathe life into the engagement ring design of your dreams. So, come visit our stores in Mumbai and Delhi and let our team help you with the process.