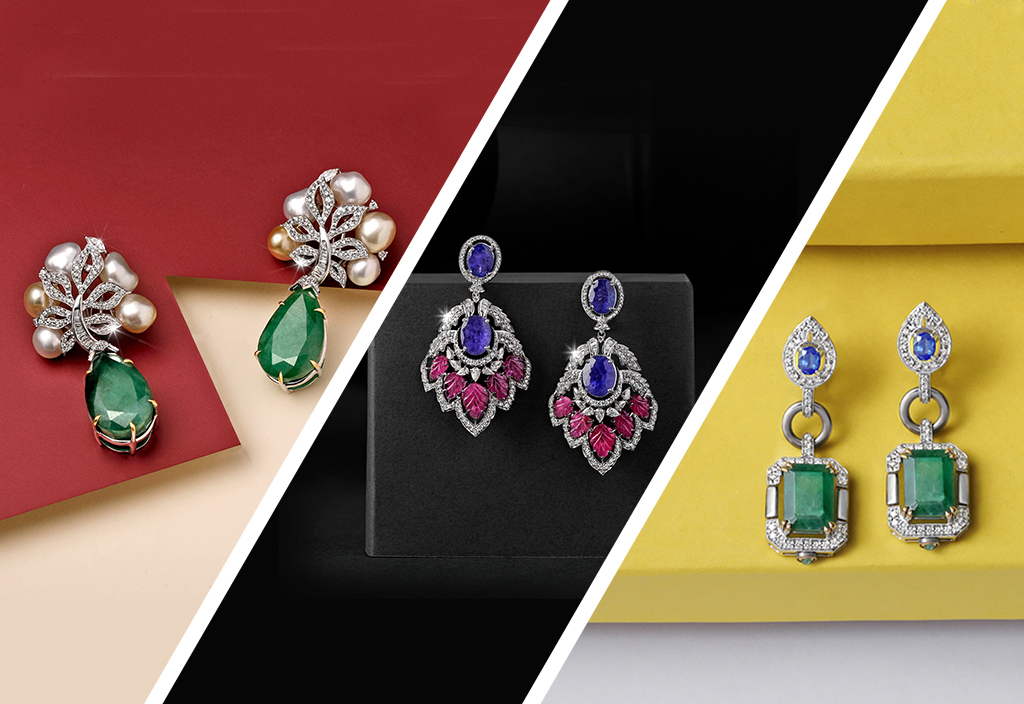 Top Five Diamond Earring Styles That Complete Your Jewellery Collection
She is stylish, she is trendy, and she is well put together. Sometimes she is a hot mess – sporting an out-of-bed look. Sometimes she is glorious – like a gladiator victorious. Sometimes she is enchanting, like a nymph in frothy waters. But she is ever powerful, ever confident, and ever beautiful, no matter her look. Such is the pull of a woman's appeal, encompassing all that she dons.
And eventually, every woman consciously or unconsciously follows trends in her attire, accessories, and jewels. Fashion trends come and go, but like the beauty of a woman – some styles are constant and unchanged. So, evaluate your treasure box of diamond earrings and consider which of these five styles you need to invest in to attain the mantle of a true fashionista:
Tantalizing Tassels:
Long ribbons of diamonds, pearls, coloured gemstones, or gold hang down from their nest to create lovely tassel earrings that dance with delight under the lobe, drawing attention to their mesmerizing movement. Tassel earrings are an evergreen style that helps elongate the look of your neck and draw attention to your face. While they can be worn with almost any hairdo, they pair best with an updo for maximum dramatic effect. Ideally, we wouldn't club these with outfits that have way too many colours, as it may create a mish-mashy riot in your look. At the House of Rose, Tassel Earrings are a particular favourite of ours, and our extensive collection hosts various diamond and emerald, ruby, tanzanite, chalcedony or pearl tassel earrings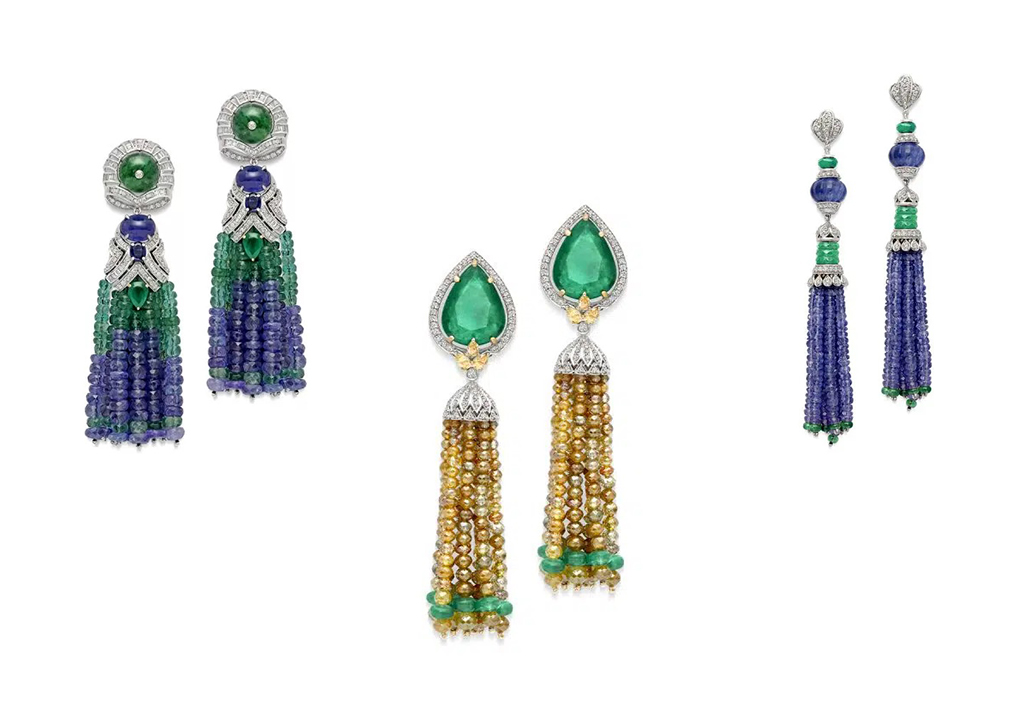 Scintillating Stud Earrings or Tops
Simple Solitaire ear studs are an evergreen favourite and can match any look, from casual to formal, loungewear to ethnic wear, and beyond. Additionally, if you want a bit of pop and yet, but not too much, then diamond tops are the way to go. These stud-like earrings are just as versatile, adding a touch of drama to the look. Here, it is important to pick the latest diamond earring design that will stand out despite its smaller size. At the House of Rose, we can customize your solitaire diamond studs in any size and shape you prefer. We also have a stunning collection of diamond tops, like the Golden Iris Diamond Earrings, or the Clover Medallion Diamond earrings with their interchangeable enamel plates, and the Spiral Reef Earrings with their pearl and diamond glory.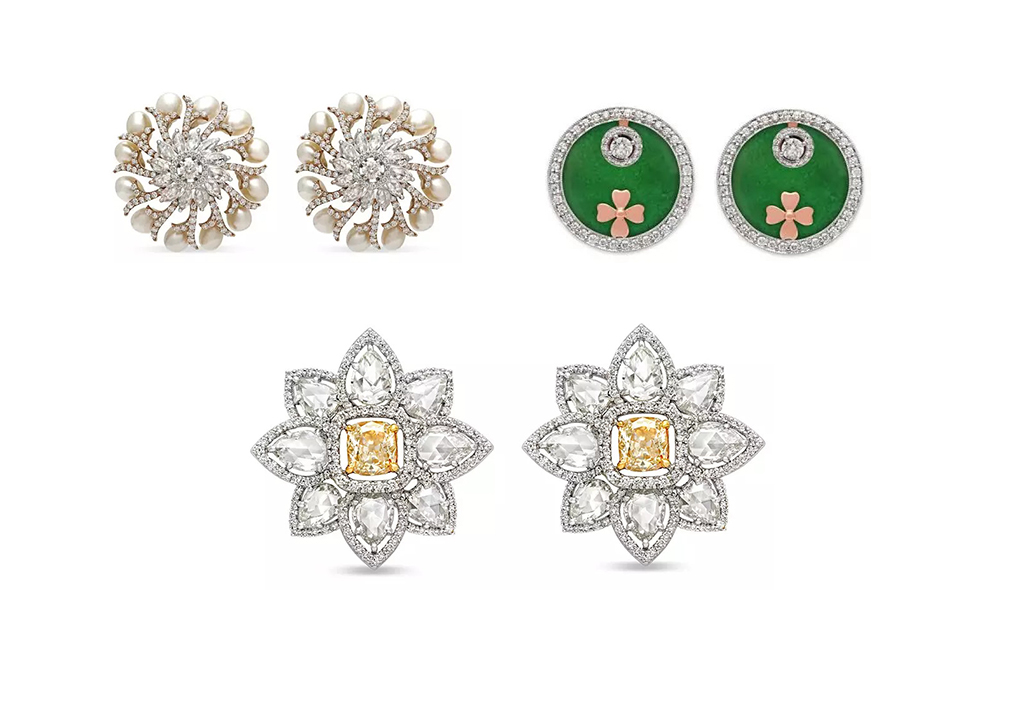 Drop-Dead Gorgeous Drop Earrings
Tops often have drops attached to them, which elongate their look and add some glamour too. Here is where coloured gemstones like Rubies, Emeralds, Sapphires, Tanzanites, Tsavorites, and more come into play. Pearls also make pretty drops when clubbed with Diamond tops. These earrings can be worn for more momentous occasions or simply when you feel like adding some pizzazz to your look. At The House Of Rose, we have an assemblage of Drop Earrings that arrest the eyes and make it hard to look away. Our Diamond drop earrings have an undeniable uniqueness that makes them hard to resist.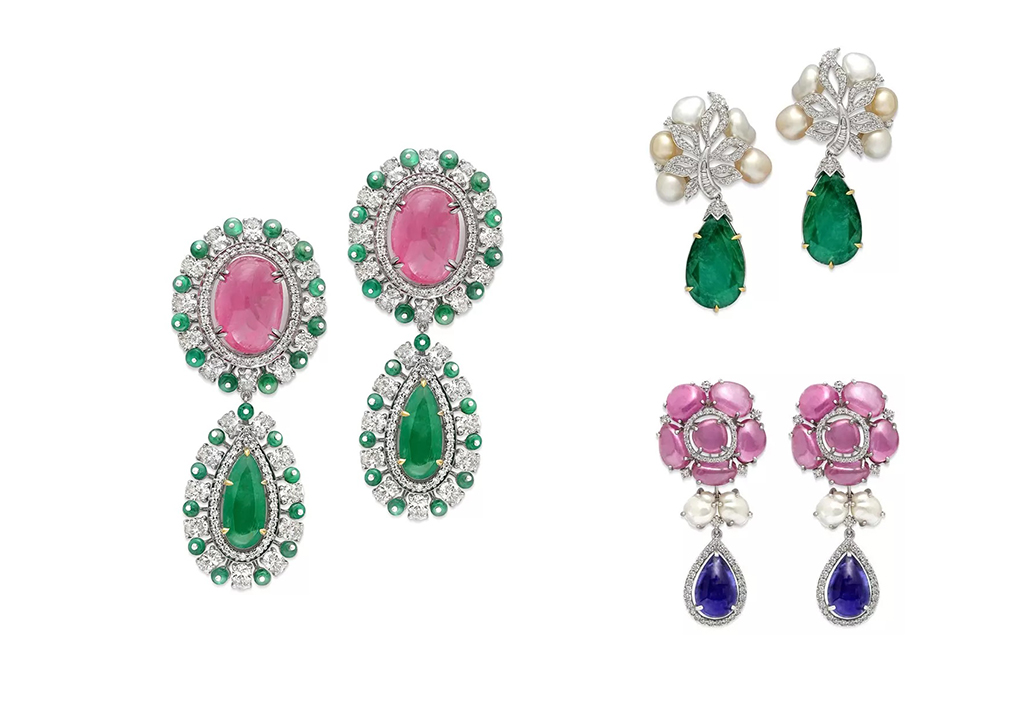 Gatsby-esque Art Deco
"A little party never killed nobody," and when you have your great Gatsby party to attend or an elegant ball gown to accentuate, you need one pair of Art Deco Diamond earrings. While this particular style isn't the conventional suggestion, we at the House of Rose believe that art-deco diamond jewellery is perfect to complement most looks – especially western attire. Our Art Deco Earring collection comprises Diamonds, Emeralds, Black Onyx, and even blue Kinites put together to create masterpieces. Rose has paid homage to the 'style moderne', 'art deco' movements of the 1920s, through an entire collection called 'Opera'. Distinguishing design features embrace filigree work, simple, clean shapes, a streamlined look, and stylized geometric form.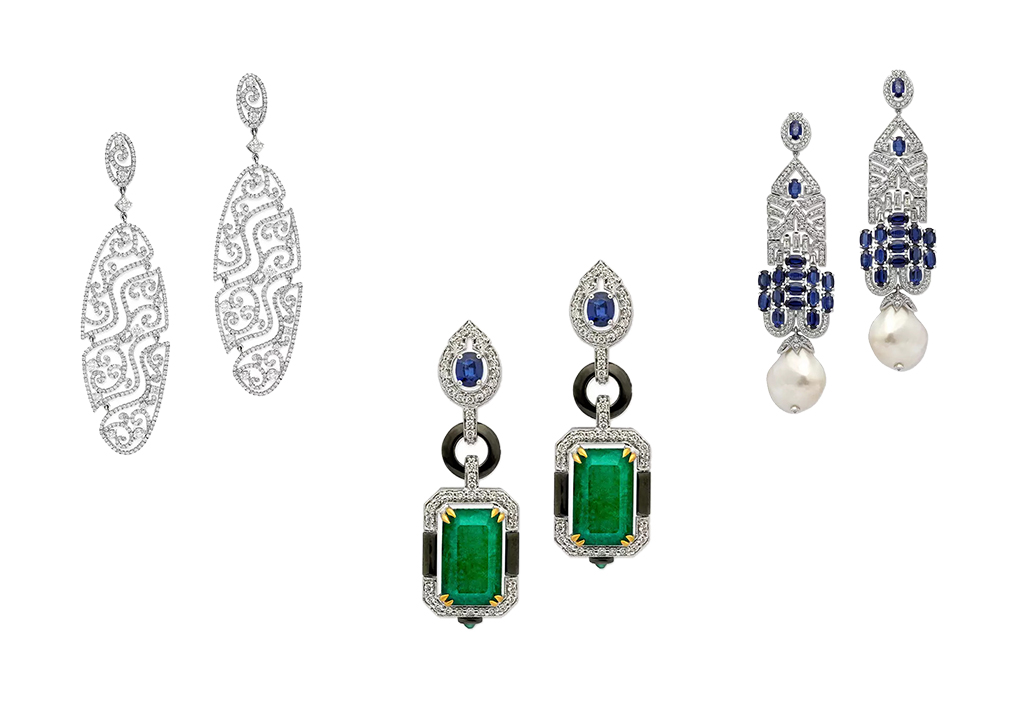 Simply Extraordinary: 
There are times when something ordinary will never do. Times when you want to dazzle. Times when you want to outshine the rest – not to compete but simply because your flair, your style, and your taste are simply that good. For those moments, you pick large, glam earrings with unmuted beauty. From charming chandeliers to hedonistic hoops to legendary long earrings – you need to have either one or all of them in your jewellery box. At The House of Rose, we have an inimitable collection of spellbinding earrings that simply take your breath away with their majesty, splendour, and infinite beauty. What's mystical about these diamond earrings is the X-Factor that only our Creative Director, BeeVee brings to them with his sheer artistry and eye for uniqueness.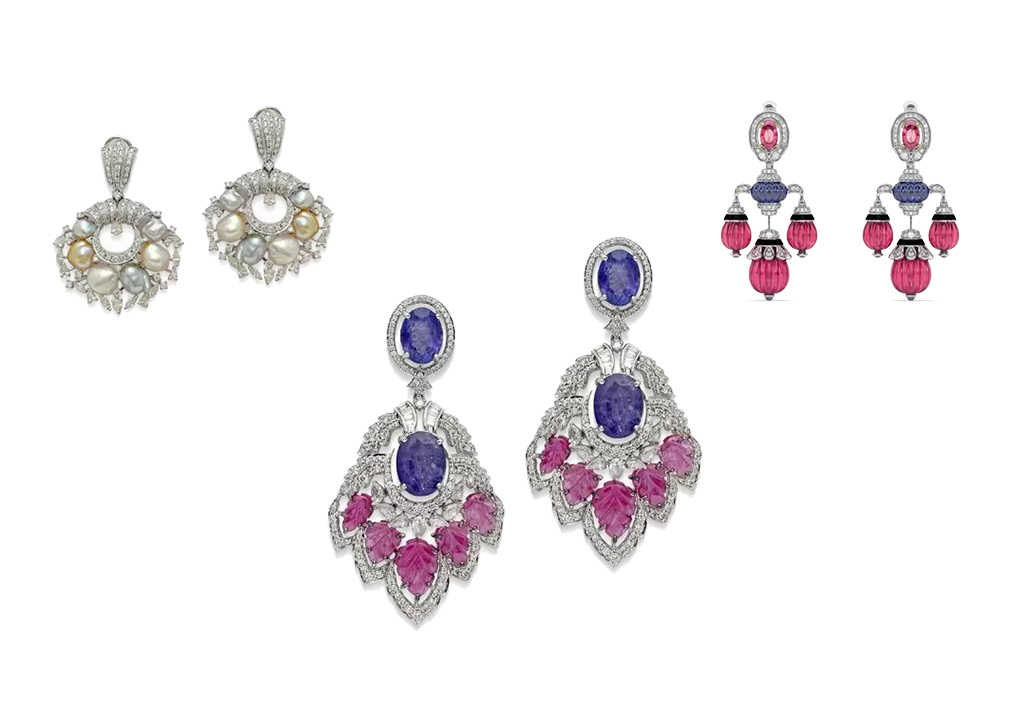 So allow your light to shine – bright, strong, and undiminished with a range of diamond earrings at your disposal. With these top styles in your jewellery box, you can ace any look and enhance any outfit of your choice without ever feeling dejected over a lack of options. Walk into our stores in Mumbai and Delhi to view the assortment, or log onto the website to shop for diamond earrings online.