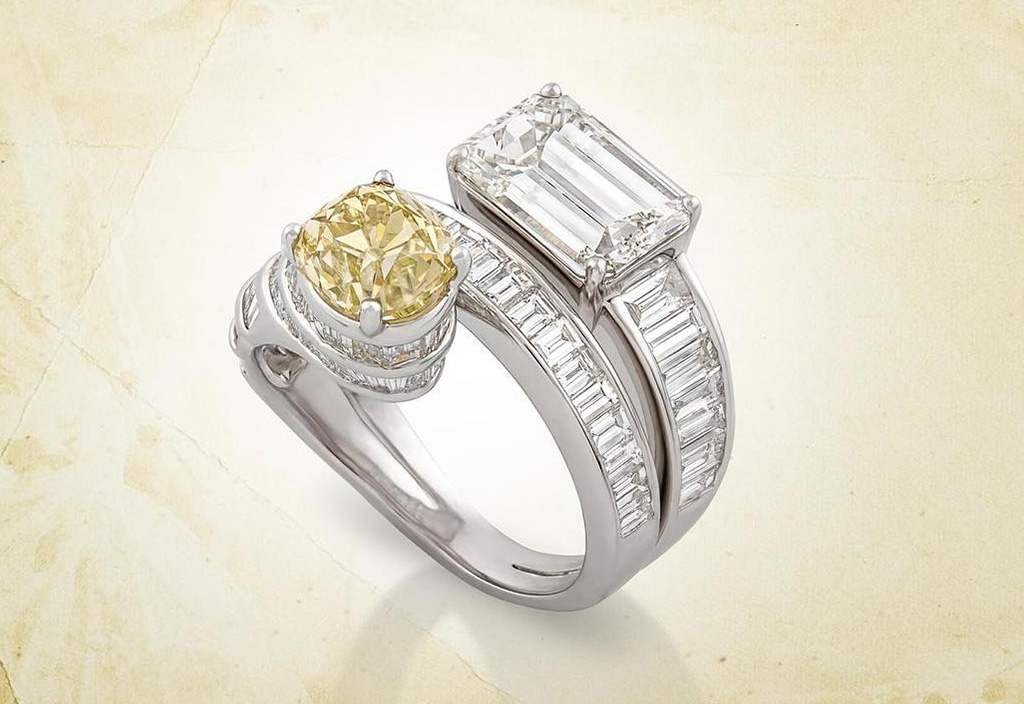 No Frills – The Best Simple Yet Elegant Engagement Rings for the Minimalist Bride-to-Be
While some grooms pick the rings, most prefer to give their brides a free hand and a wide array of choices to pick their own symbol of forever. . An engagement ring is, after all, the one piece of jewellery that you will, hopefully, never replace or let go of. It symbolizes lifelong commitment, and one needs to be committed to the ring just as devoutly. Before taking a pick, it is important to understand her preferences. Does she prefer glam or simplicity, bold or dainty, ostentatious or minimal?
At the House of Rose, we have the creativity, craftsmanship, and tastefulness to create every kind of engagement ring that a bride could be inclined towards. From a host of choices, here are our top picks of simple, timeless engagement ring designs that perfectly suit the minimalist bride-to-be:
The Classic Solitaire with a Metal Band
The biggest challenge is to pick your solitaire diamond—a classic round, a fiery radiant, or a pretty princess cut, — the options are many. Once you have chosen the shape, make sure it is of a noteworthy yet comfortable size. With the right stone, it is ideal to go with a simple metal band. At Rose, we make them with a classic comfort fit and tapering end, in yellow, rose, or white gold. In the case of a pear-shaped solitaire diamond, or sometimes other shapes too, one can choose a gently curving band for a touch of asymmetry.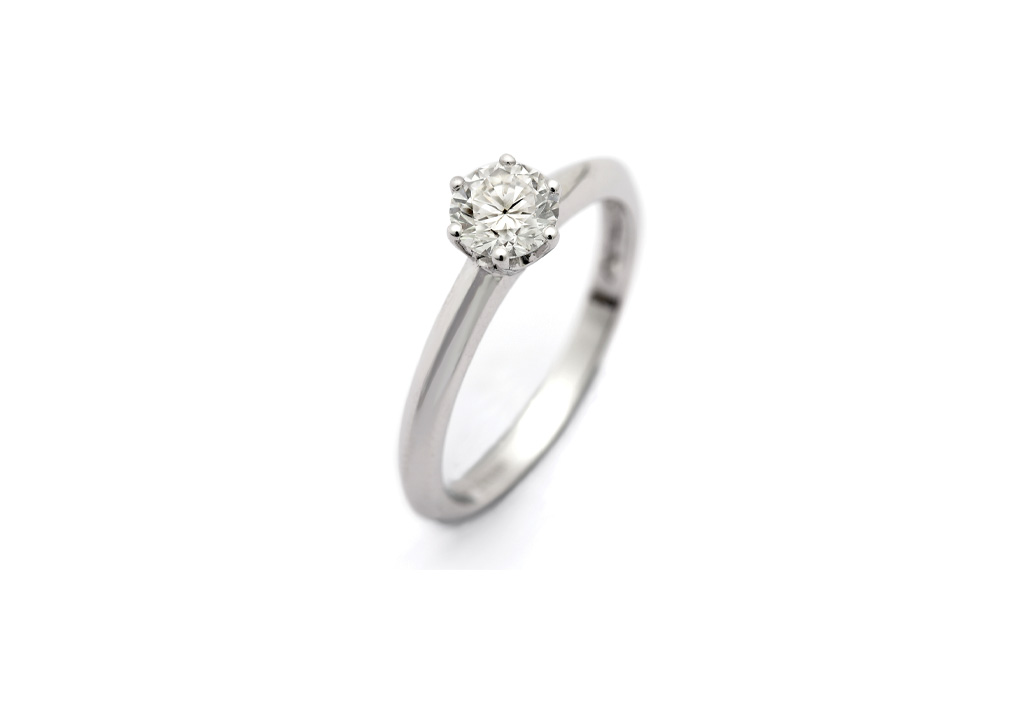 The Twin Shank Ring
An alternative is the dual shank ring, where the main band diverges to hold your diamond at four different points. The shanks can be uniform, tapering, or made in a gentle wave pattern. However, the classic uniform twin-band option works best for its simplicity and style. Depending on your preference, you can choose the colour of the gold shank from buttery yellow to startling white to romantic rose.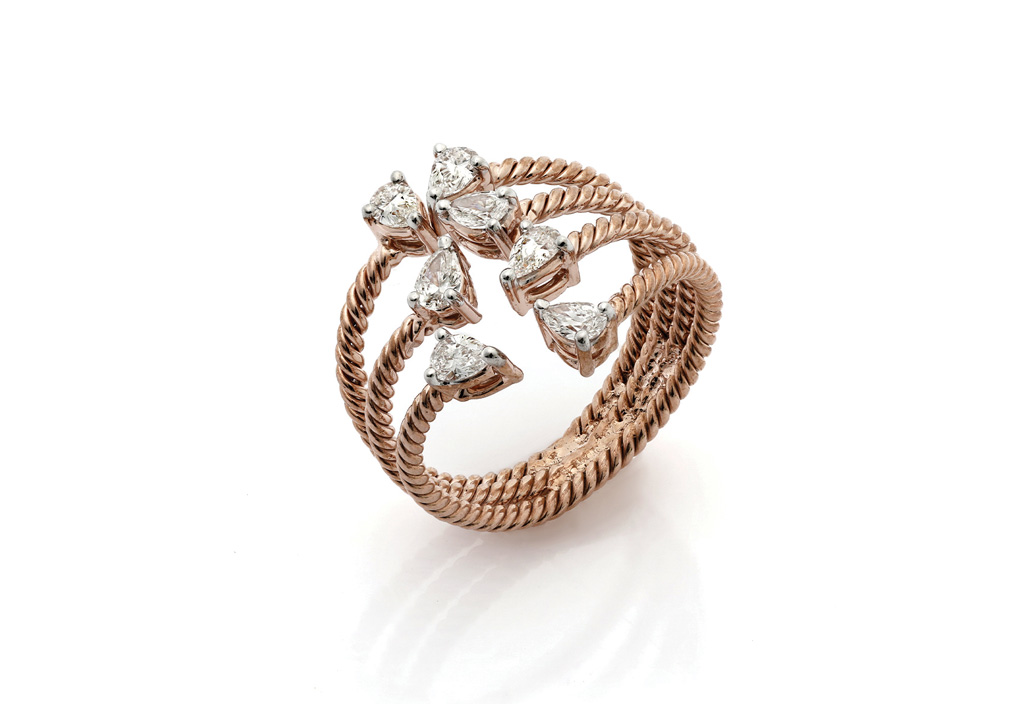 The Pave Shank
Introduce a dazzle of delicacy to your engagement ring by opting for pave-set diamonds on a slender shank. One can choose the thickness of the band depending on the size of the diamond that crowns it. However, a slender band offsets a larger diamond and makes the stone look bigger. There are a multitude of charming design options that we can recommend to add a touch of beauty to your engagement ring without taking away from the glorious diamond at its core.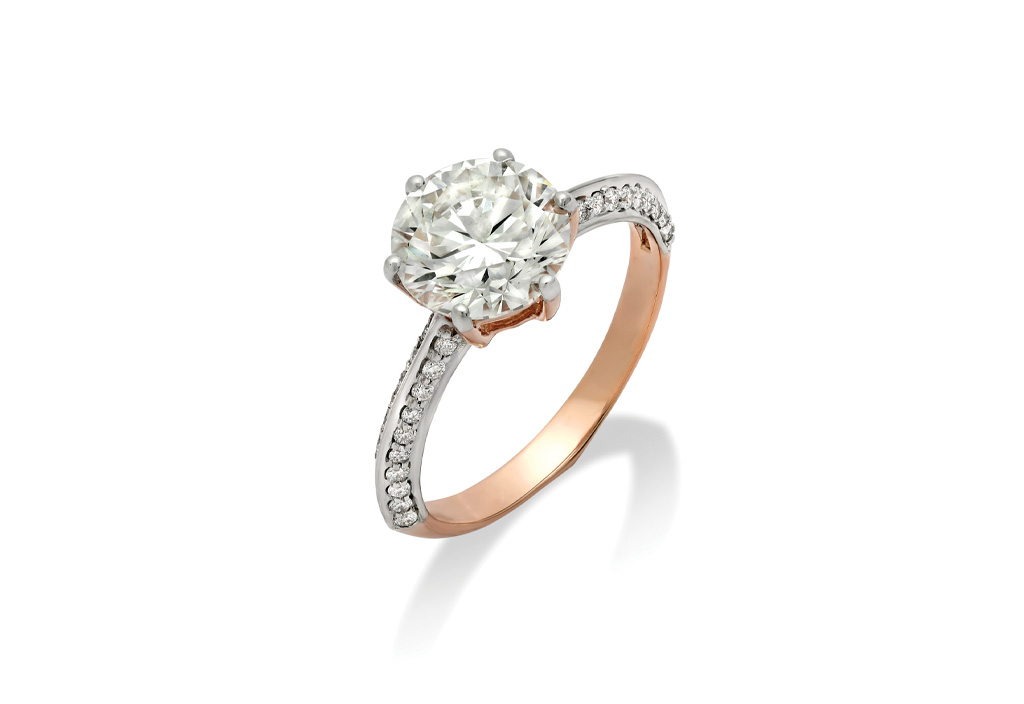 The Trinity
While most brides choose a single solitaire for their engagement ring, the ones who dare to be different can opt for a three–diamond option where each can be set on a band of different coloured gold – yellow, rose, and white or for a knot ring that represents a lasting bond. Whether you choose a single prong-set, fiery solitaire, multiple diamonds, or none, they can all be set with the tri-coloured bands either twined, curved, or simply put together. The multiple hues allow the wearer to match their ring with most outfits and other jewellery. Our commitment collection has evocative trinity rings representing the harmony of the mind, heart, and soul for an everlasting bond.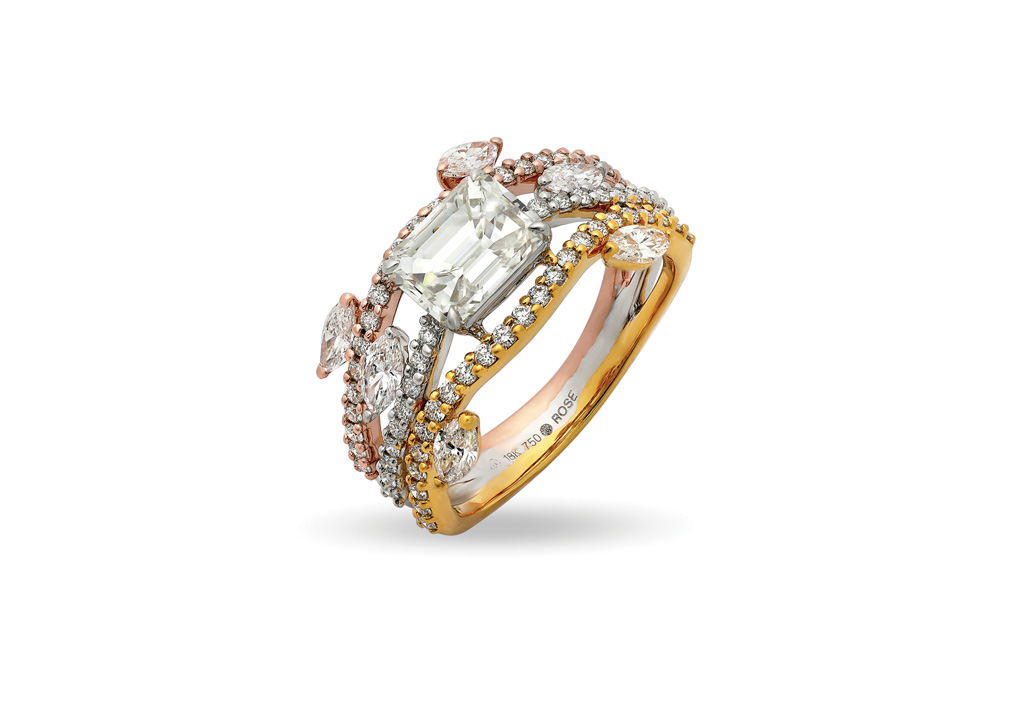 The Minimally Accented Shank
A shank with a single file of prong-set or channel-set diamonds is a perfect choice for the minimalist bride who enjoys her sparkle. At the centre can be a diamond or a gemstone (think Princess Di Sapphires). Pick a shank with flattened sides that sit flush against your eternity band. Alternatively, add two smaller solitaires or gemstones to flank your main diamond, for a touch of rich finesse and yet simplicity to the look.
An engagement ring is the most personal, most everlasting purchase that one can make, and this is one choice that should please only you – unapologetically, unabashedly, uncompromisingly. So, whether you want the sparkle of multiple diamonds to complement your solitaire or a minimal, no-fuss option, the choice is yours to make. At the House of Rose, we will ensure you get enough options to peruse before you decide on what works best. And, most importantly, we will custom–make your symbol of love with the utmost care, intricacy, and skill to ensure that it inspires true love for a lifetime.