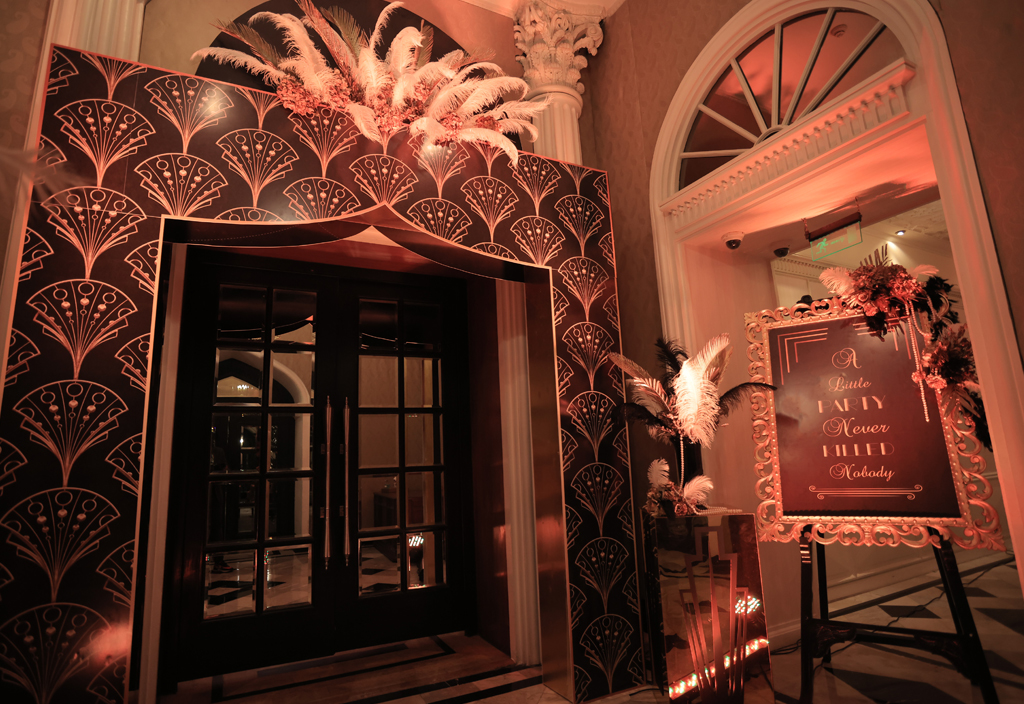 Top Tips To Consider While Organizing An Accessible Wedding
A soft smile plays on the bride's lips, her eyes shining with love and happiness. The groom looks a bit nervous, but once he lays eyes on that vision of loveliness, there is a stillness that settles over him as love bursts forth. He grins, knowing that they belong together. Love, complete and utter love, is what we see on both their faces.
Love is a thing to be celebrated. The age-old custom of marriage is a way of acknowledging it and revelling in the feeling. While this is their day, what truly adds to the couple's happiness is the presence of family, friends, and loved ones as they tie the knot. To ensure that no loved one misses the big day or feels excluded owing to certain disabilities or lifestyle restrictions, we recommend always planning and hosting an accessible wedding. Here are some tips:
Make Them Feel Important 
We all send a Save The Date with RSVP details to encourage communication from the guests on their attendance. For an inclusive wedding, it is direct, simple, and even thoughtful to add a note explaining, "We would love to make your time with us as comfortable as possible. So, if you have any dietary restrictions or require any special accommodation, do let us know." This gives you an intimation of your guests' needs well in advance so that you can plan accordingly.
Choose an accessible venue
Rather than have awkwardness or confusion on the wedding day, it is easier to choose an accessible venue that can work for all your guests. For example, choose a venue with ramp access at the entrances and exits. Make sure that elevators and bathrooms can accommodate those in wheelchairs and their caregivers. Try to place an attendant around these areas to help people with disabilities. Do a walkthrough of the venue and cover your bases with the on-ground team. Take measures to ensure space between tables, in the aisles, etc. to accommodate the elderly or disabled. If your guests include people on the spectrum or newborn babies, then it may help to have a quiet room for them too.
Thorough Vendor Vetting
From the caterers to the wedding photographers and videographers, choose a team that is mindful and respectful of the needs of everyone in the wedding party. If someone may be set off with flash photography or loud noises, it is important to inform the on-ground team and have them work around those requirements. Service staff may need to help the elderly or those with visual or auditory impairments. No-go areas like quiet rooms should be communicated to all vendors to avoid awkwardness on the big day.
Food For Thought
Food is a big part of the wedding celebrations. Lavish spreads are a signature of grand weddings. While making choices of courses and live counters and the like, it is important to choose an inclusive menu accounting for those on a vegetarian, vegan or Jain diet, particularly those who eat before sunset. Also, consider the heights of the food tables for those in wheelchairs and ensure that the food area has a navigable floor plan for all. Use a bold font for food labels and ensure that the service staff is well-informed on the spread to assist people with visual impairments or reading disabilities.
It's In the Details
Not all disabilities are physical ones that we can see. Sometimes it's old age that leaves its strain on bodies and minds, sometimes it is people with sensory issues or on the spectrum, sometimes it's visual or auditory impairments and sometimes it is something else altogether. There are numerous details one can consider, like making sure the mic accommodates varied heights for people who can not stand while making their speech. Make sure there are chairs in the back for people who are uncomfortable with loud music. Make sure that any audio-visuals you showcase have captions attached in a bold, visible font along with the voice-over. Consider an interpreter for those who may need translations for the wedding speeches. Share a pamphlet explaining the ceremony and its significance for international guests attending an Indian wedding for the first time. It's the little things that make a big impact
While these tips are not the only ones to consider when planning an accessible wedding, we have got you largely covered. Mindfulness is what can set your wedding apart from all the rest. After all, these are loved ones, family, and friends who you wish to share your joy with, so while this day is about you, it is also about your graciousness. Making everyone feel welcome, loved, and included will make them remember your wedding for years to come and spell out clearly, "You matter to us!"