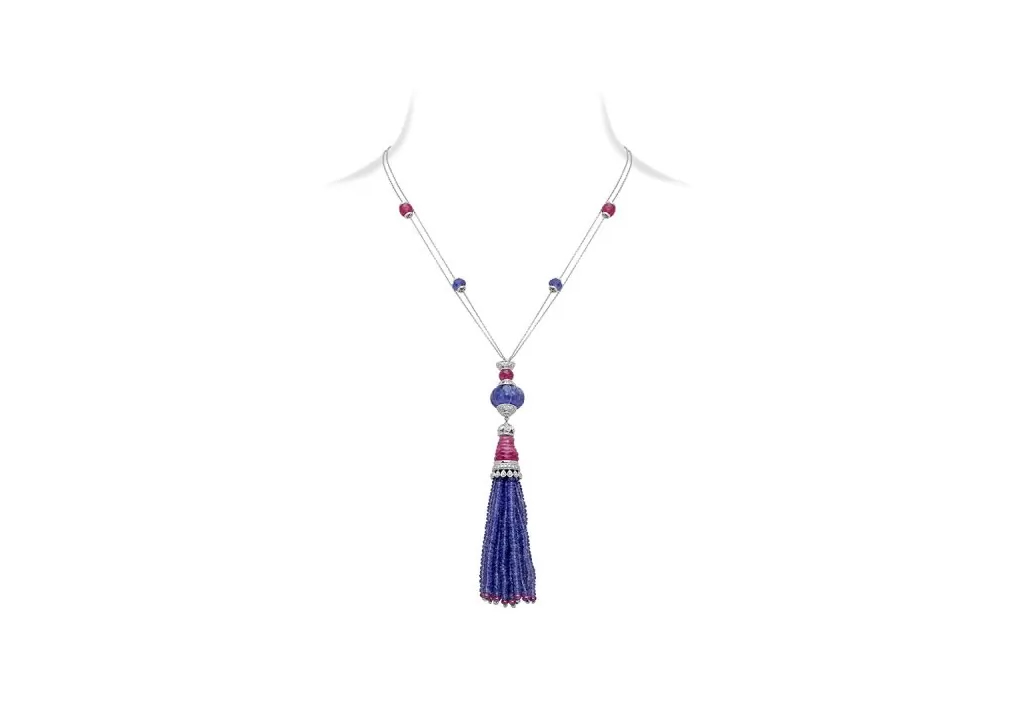 Spark-le The Holiday Romance With The Perfect Necklace To Accentuate Her Summertime Looks
Summertime is about humid days, splashes in the pool, sipping on iced coolers, and gouging down juicy bits of watermelon. Most importantly, it's the holiday period when most are jet-setting around the world. And with two pandemic years behind us, travel is now as important to most as breathing.
Bare necked is practically bare-footed when you're off to Monaco or Capri or whatever stunning corner of the Earth you choose to visit. So, here are our top picks of holiday gifts to buy her before you set off for parts unknown:
1. Trilogy Sautoir Necklace:
From our famed Commitment Collection, this Y-shaped sautoir is made with 18K White, Rose, and Yellow Gold and Diamonds. We believe that a true commitment means an agreement of the Heart, the Mind, and the Soul, and thus, the three colours of gold embody this commitment. The dangling chains represent the playful dance of all three while in the throes of binding yet liberating love. Match this with co-ord sets or breezy shirts as she dresses chic for the holidays.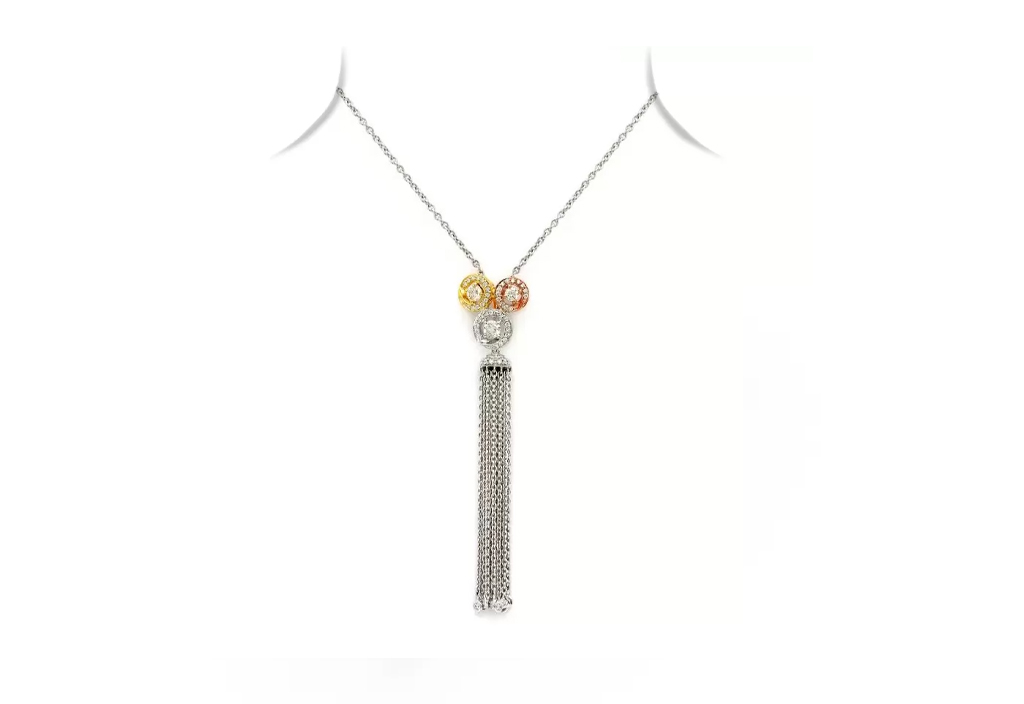 2. Clover Motif Medallion Pendant Necklace
From our Rac-n-Stac Collection, this medallion pendant has brilliant cut diamonds surrounding an elegant enamel plate studded with gold clovers and a Forever Mark Diamond that holds pride of place. The enamel plate is interchangeable for those who like to experiment with colour. A truly bold piece to flaunt with her subtler, monotone looks or to add to a profusion of colour.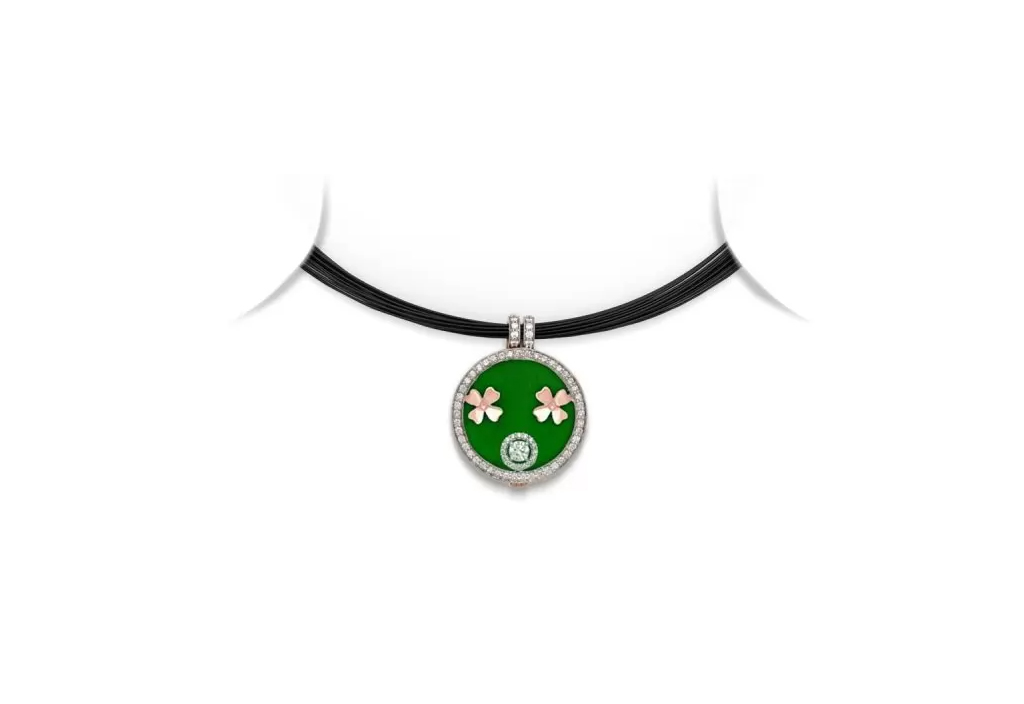 3. Tanzanite and Diamond Floral Pendant Necklace:
When flowers bloom and add to the riot of colour around you, there is no heart, no matter how heavy, that will not stop for a moment to take in that beauty. Nature has given us a bounty of colour, so why hesitate to wear them on our person? These pale tanzanites have their unique hue and come together in a floral motif to add a ring of everyday glamour around her throat. She can wear this with stark white, black, or grey to highlight the piece or mix and match it with just about any tone to own her style.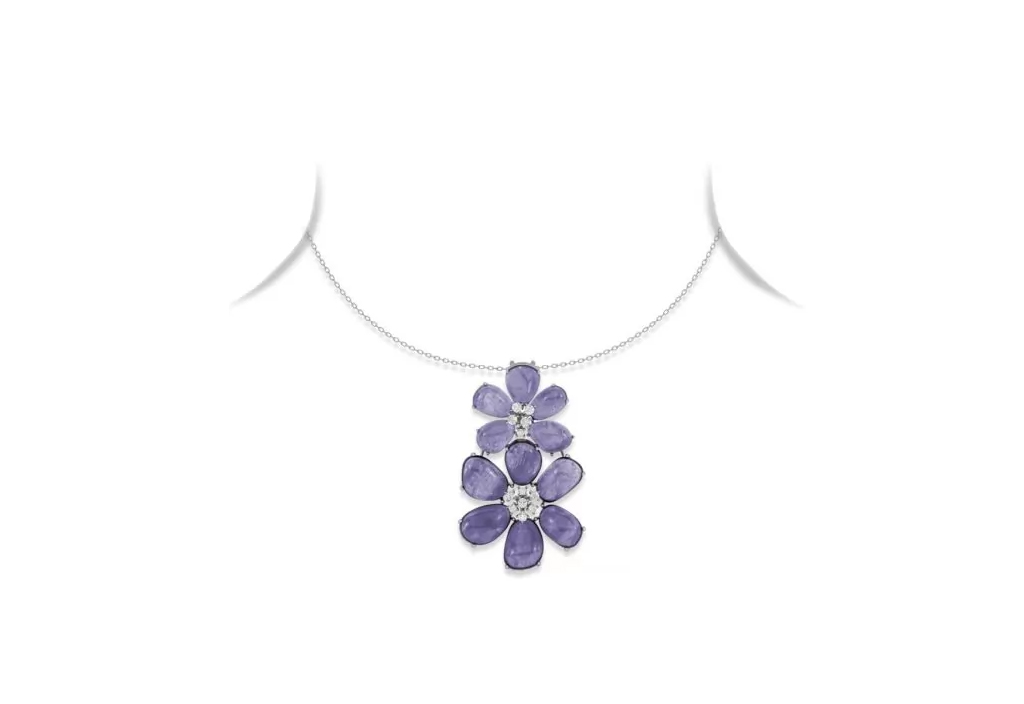 4. Diamond Filigree Necklace:
From our Bella Rosa Collection, this necklace is the epitome of delicacy, beauty, and intricacy. With detail-oriented craftsmanship and fine definition, this necklace has the subtle allure of elongated filigree beads set in 18K rose gold and diamonds suspended on a delicate chain. this is the necklace of choice for a refined look of true elegance and grace. She can wear it with a more casual-styled day-outfit or a classy evening wear look, and everything in-between as you paint a new town red on your travels.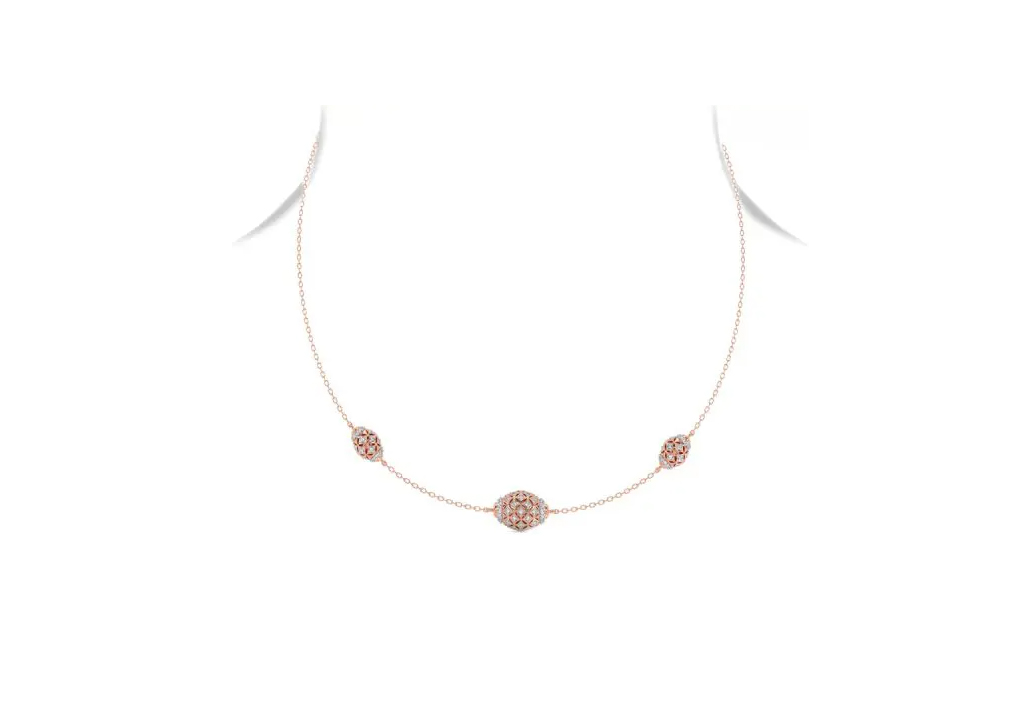 5. Ruby Tanzanite Tassel Sautoir Necklace
From our Colours of Life Collection, this tasseled sautoir is made with brilliant-cut diamonds, pink-hued Ruby disks, and elegantly carved Tanzanites set in 18K White Gold. There is a fluid dance of joy that takes place at her neck as fiery, deep colours find their rhythm with the subtler tones of the white gold chain. As an expression of her exuberance, she can wear this with almost any outfit – be it muted or bold, jewel-toned or even gold.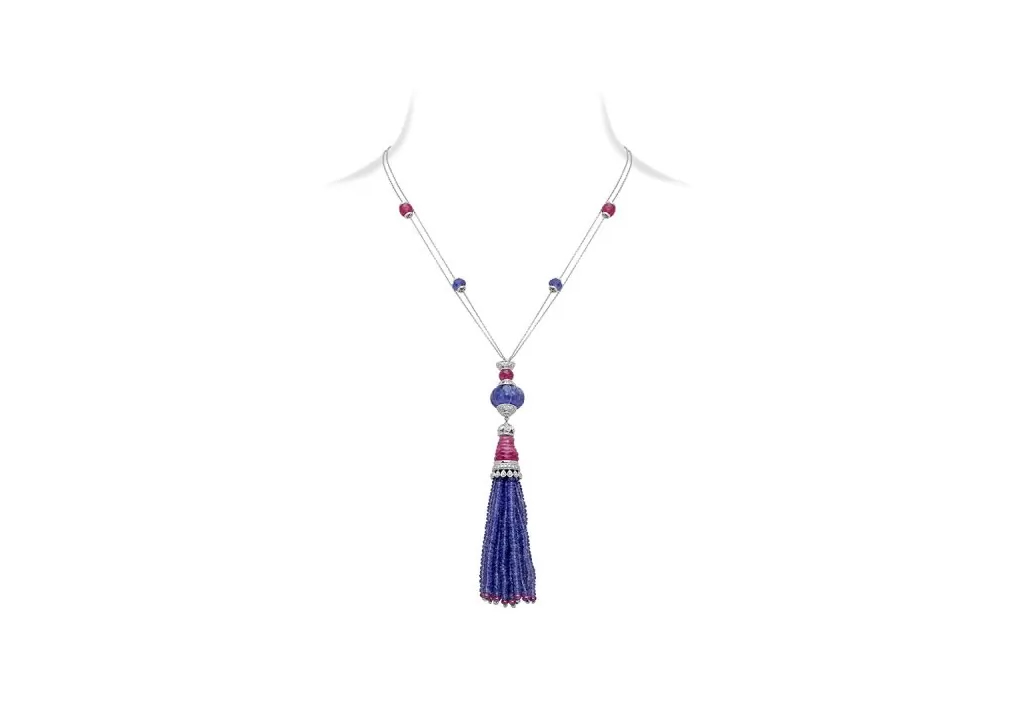 So before you are a-leaving-on-a-jetplane, make an appointment with the House of Rose in Mumbai and Delhi or log onto therose.in to buy her that perfect jewel to enhance her perfect loveliness. As the relaxed air of your holiday adds colour to her cheeks, let the beauty of our jewels add the sparkle to her eyes.