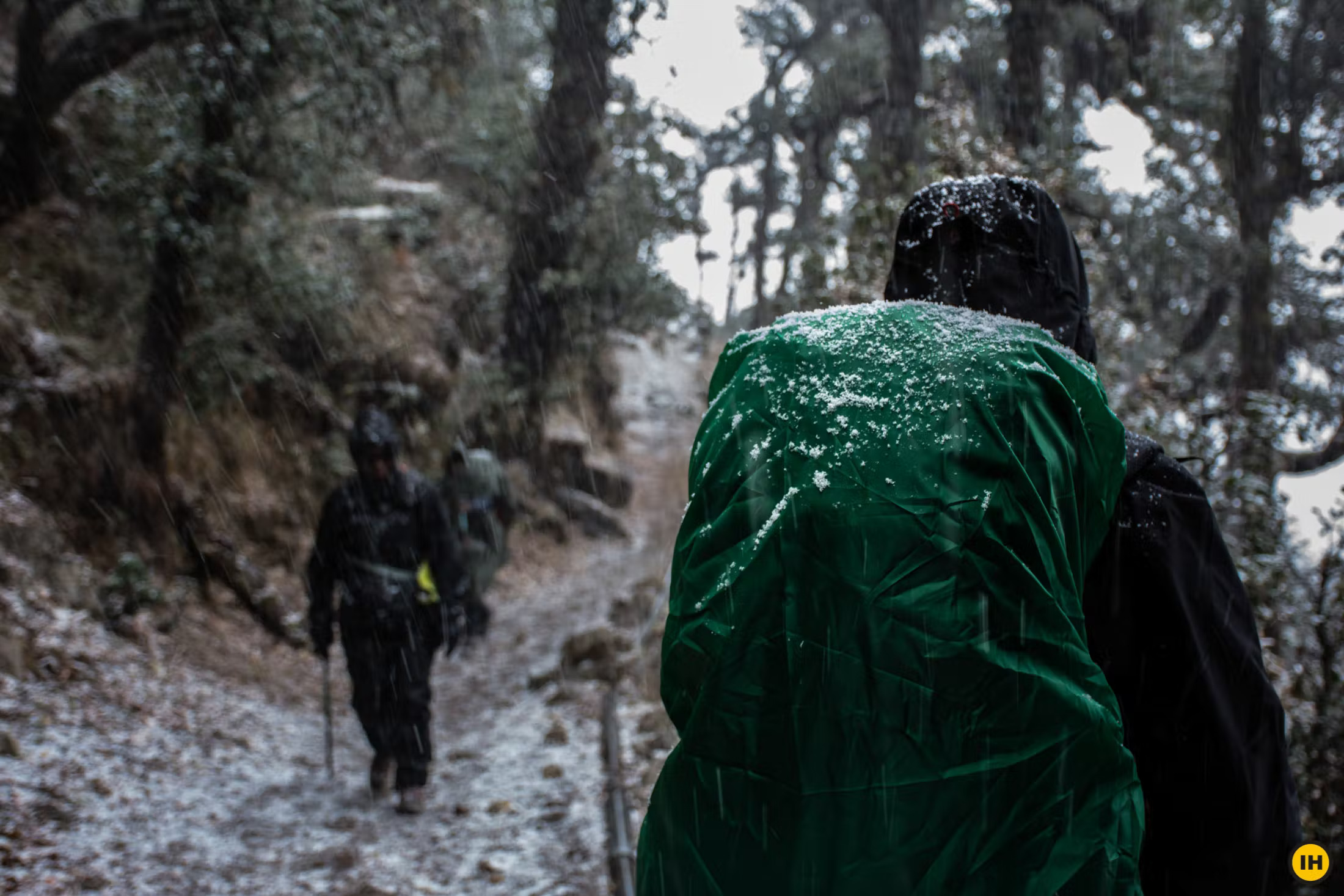 Day Hiking Essentials To Pack For Safety, Comfort, and Convenience
Everyone has felt the pull of the outdoors at some point, even the most voracious bookworms and the most fitness-averse comfort seekers. Whether you are a first-time hiker or a seasoned professional, there is a list of essentials that you must always pack when you set out on your wilderness adventure.
First and foremost, always pack your hiking bag yourself to ensure that you (A.) haven't missed out on anything or (B.) know where everything is in case of an emergency. Even if it's a day hike that you're embarking on, it's important to be prepared for all eventualities. The right tools can save lives and alleviate discomfort.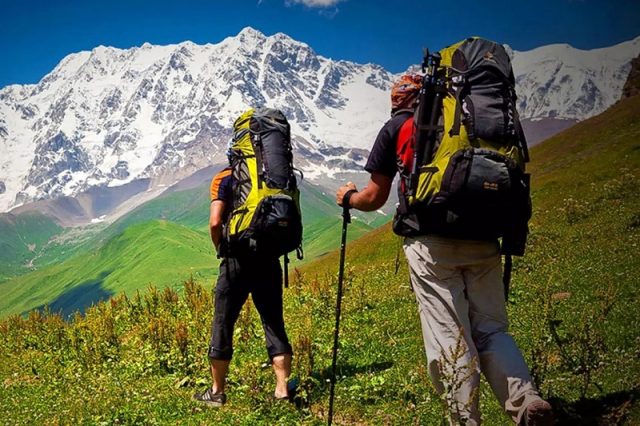 Our Checklist:
Navigation: A trusty compass and a map are foremost. Phone GPS is only a backup as it is dependent on the network and batteries. However, equip yourself with a fully charged power bank, a charging cable, and an offline map.
Sun Protection: Never underestimate the power of that fiery orb in the sky. Cracked lips and sunburns can be debilitating in extreme conditions. Carry a Sunscreen, SPF Lip Balm, sunglasses, brimmed hats or caps, and protective clothing.
Layering: Regardless of weather forecasts, always plan for a rainy day. Carry a lightweight bubble jacket and rain protective layer. Wear quick-drying, synthetic layers that don't collect sweat or moisture incase the weather turns for the worse unexpectedly.
Light: You may expect to make it back before dusk but always carry a headlamp that has been checked before the hike and an extra set of batteries. The phone flashlight is only a backup light source, depending on its charge.
Fire: Know how to build a fire in harsh conditions and carry the essentials, including two lighters kept absolutely dry, fire starters, and stormproof matches. It's not cheating to carry a ready fire starter if it can save your life in adverse conditions.
Tools: A Swiss Army Knife, a tool kit, duct tape, and Tenacious tape are always helpful for some impromptu repairs or handyman skills in the wild, be it for repairing sunglasses or tents. Trekking poles help take the strain off knees and increase stability too.
Nutrition: Carry calorie-rich food, including handy energy bars, trail mixes, cheese and sandwiches, fruits, cup noodles, and the like. Coffee and tea premixes come in handy often, and if you're carrying a hiking stove, then there is scope for some hot meals in cold weather.
Hydration: Water is the most crucial thing to carry and possibly the heaviest. Ensure that you have a hydration pack or an easily accessible collapsible water bottle with a little more water than you presume you will need. Also, keep a lightweight water filter with you incase you need to refill from a stream or river close by.
Shelter: When you're at the mercy of the elements, don't take anything for granted. Always have an emergency shelter, blanket, or bivvy (this is most convenient) with you.
Nature's Call: Always have toilet paper, soap strips, hand sanitizer, and a trowel handy for your ablutions. A trowel helps you dig the recommended 6-inch hole in the earth for you to finish your business and "dump" the TP in before you cover it up. Be hygienic and respect the wilderness.
SOS: A well-stocked first-aid kit, SOS medicines with a doctor's list, a photo ID, cash and credit card are absolute musts. Additionally, always invest in a good quality Personal Locator Beacon to send out GPS emergency signals incase you need help and don't have cell phone reception. Also, make sure to share your itinerary and ETA with a friend, neighbour, or the hotel reception if you're venturing out during a holiday.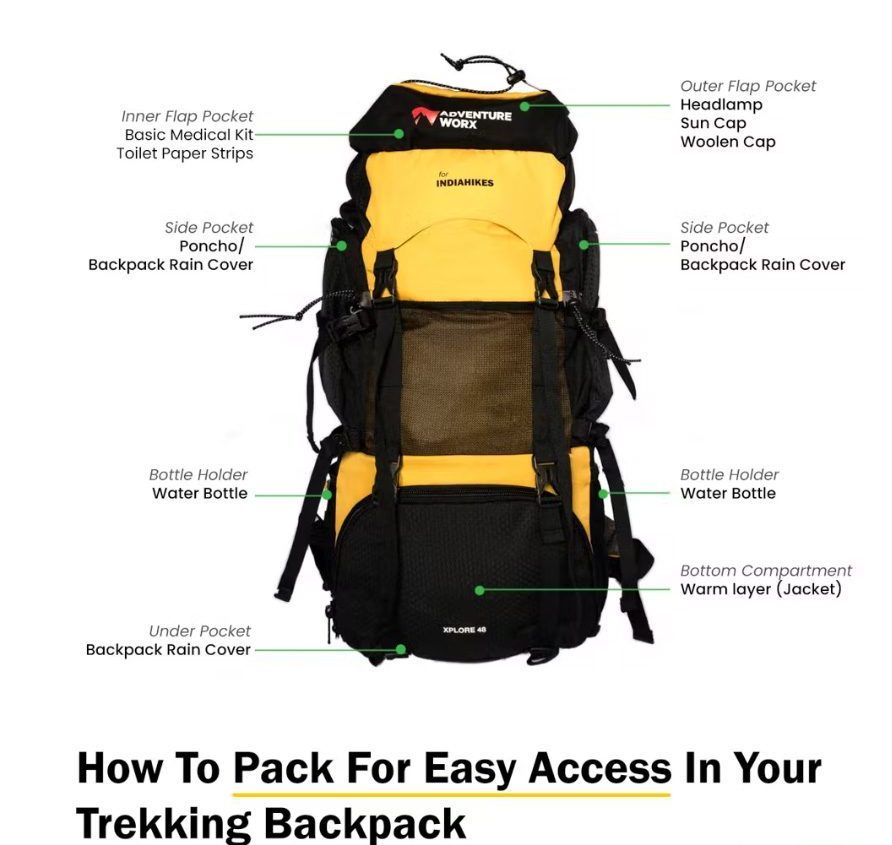 Being well-planned can make hiking comfortable and enjoyable without the worry of being at mercy of the elements. While a guide or naturalist can accompany a group outdoors, it's always crucial to be self-reliant and well-equipped. Take in the sights and the beauty on offer, breathe in the clean, crisp air, feel the sweet pain of happy exertion, and enjoy your day out with family, friends, or loved ones. Oh, and remember to carry your go-pro to help you remember your foray into the wild.
Happy Hiking!