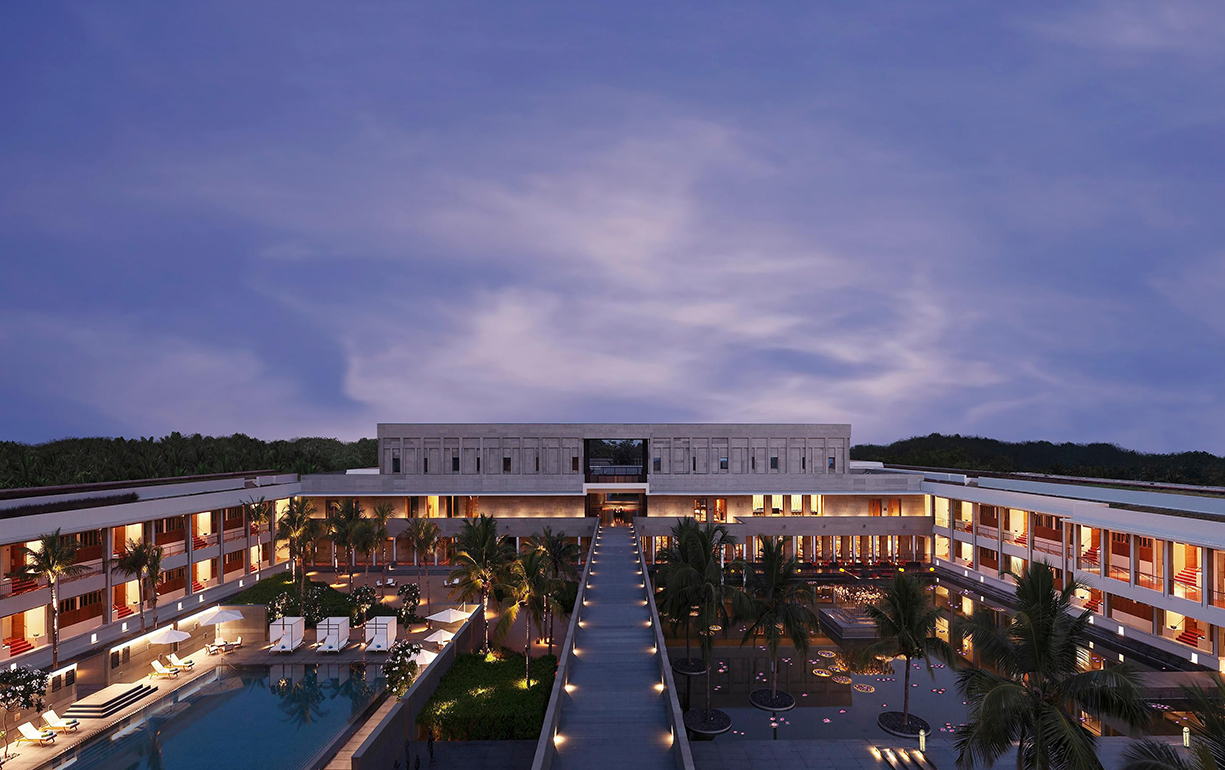 Hillside Hedonism or Riverside Rejuvenation – India Offers Many Grand Spots for a Lavish Summer Vacation
Scorching summer days in the city mean more time spent in air-conditioned spaces and uncontrollable angst when you feel the sun beating down on you during a manic day. This is when you up and leave the concrete jungle and head for the hills, literally, or rendezvous at the riverside or bum around at the beach. Here is a list of summer holiday spots that have one thing in common – divine, incomparable, sumptuous luxury.
Choose Riverside Reverence:
Evolve Back Kuruba Safari Lodge, Kabini:
Flanked by the Kabini River, this charming resort is inspired in design by the Hadis (tribal villages), while remaining steeped in luxury. The cuisine is distinctive, the view picture-perfect and the service exemplary. The highlight is a swoon-worthy, candle-lit dinner cruise along the river. While the hotel offers folk dancing, an infinity pool, a family pool, ayurvedic spas, and more, the lure is the wildlife safaris in the Nagarhole Forest.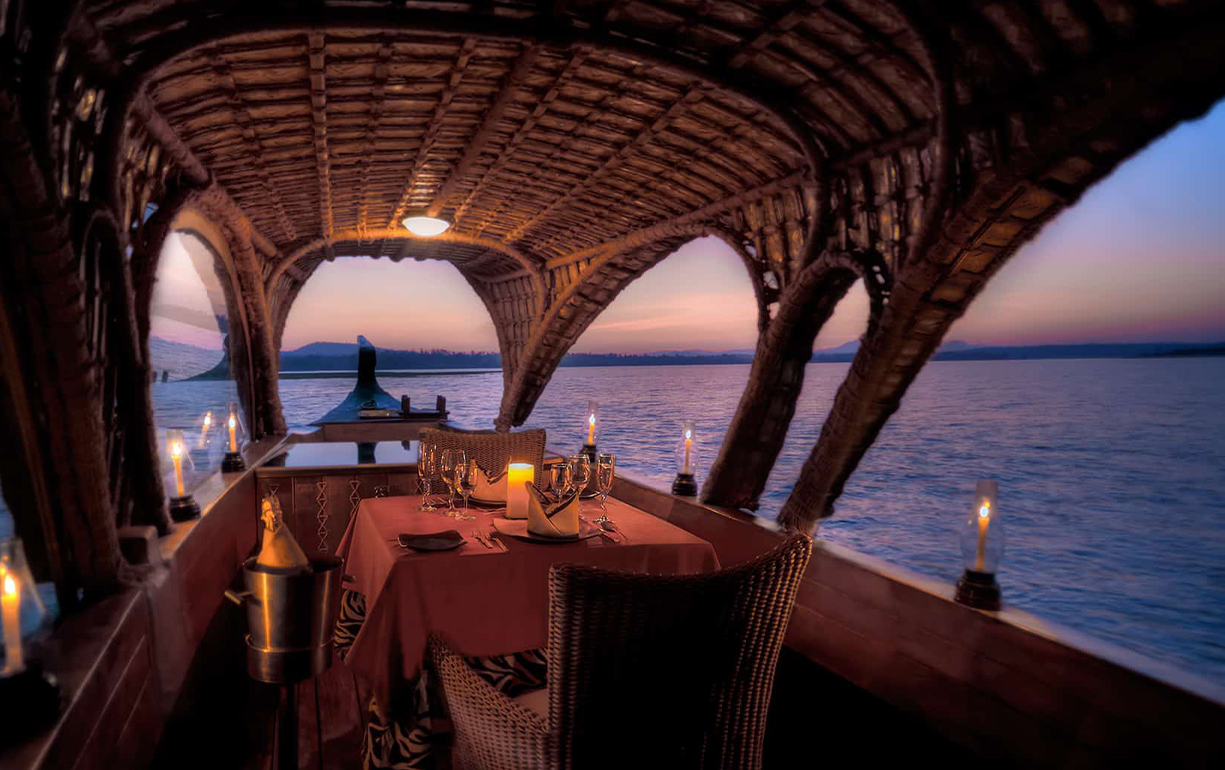 Taj Rishikesh Resort & Spa, Uttarakhand
Blending with the hilly landscape, this rustic yet modern 5-star, eco-friendly hotel at the Himalayan foothills is designed with Garhwal culture influences. Sumptuous luxury, warm hospitality, and quaint yet delectable food, all work towards an other-worldly experience. Relax at The Taj Jiva Spa or outdoor yoga spaces, soul-soothe with the iconic Ganga Aarti, or feel the thrill of river rafting. Wellness, spirituality, and serenity enliven your summer getaway here.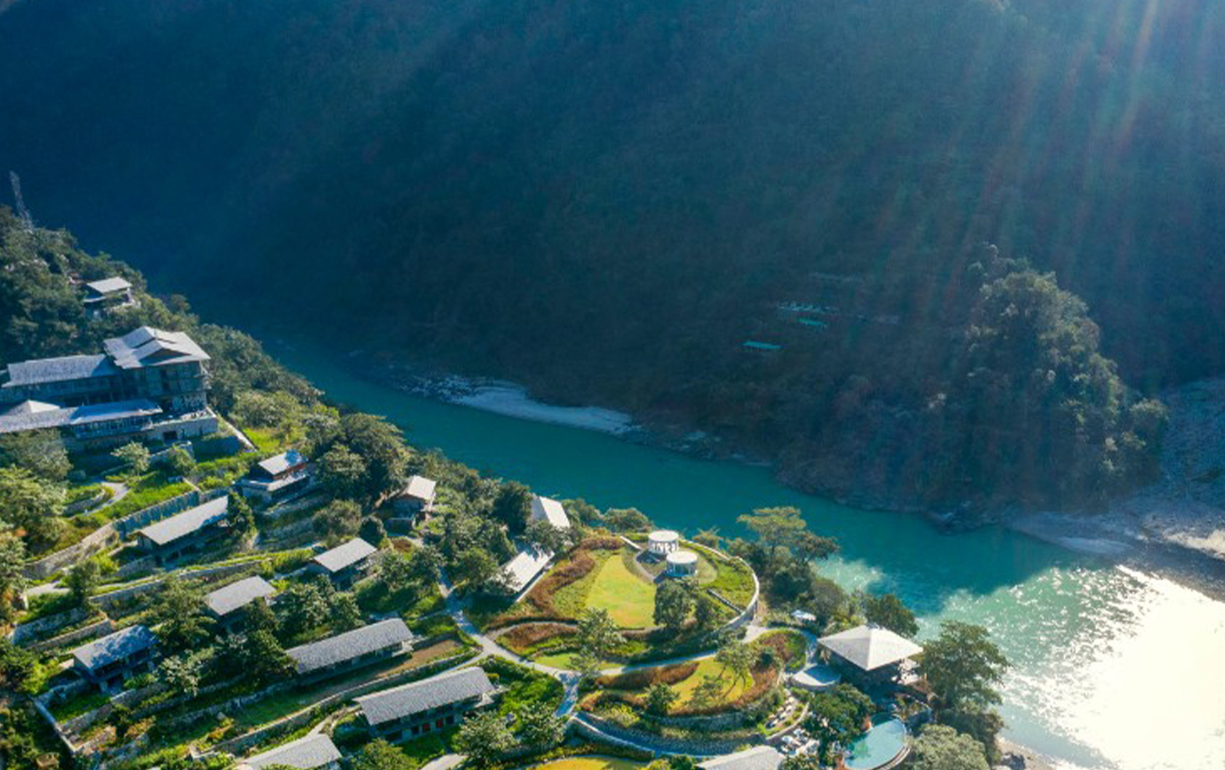 Choose Surf Serenity:
ITC Grand, Goa:
The beach-side ITC Grand with 252 rooms, 182108 m2 lush landscaped area & 6 signature culinary outlets offers a tranquil South-Goan experience. The quaint architecture, reminiscent of an Indo-Portuguese village, adds to the romanticism. Sample Goan delicacies or global fare, soak in the sun at Arossim Beach, wade through a curvaceous pool, or rejuvenate at Kaya Kalp – The Royal Spa for a sublime and quixotic holiday with a hefty dose of opulence.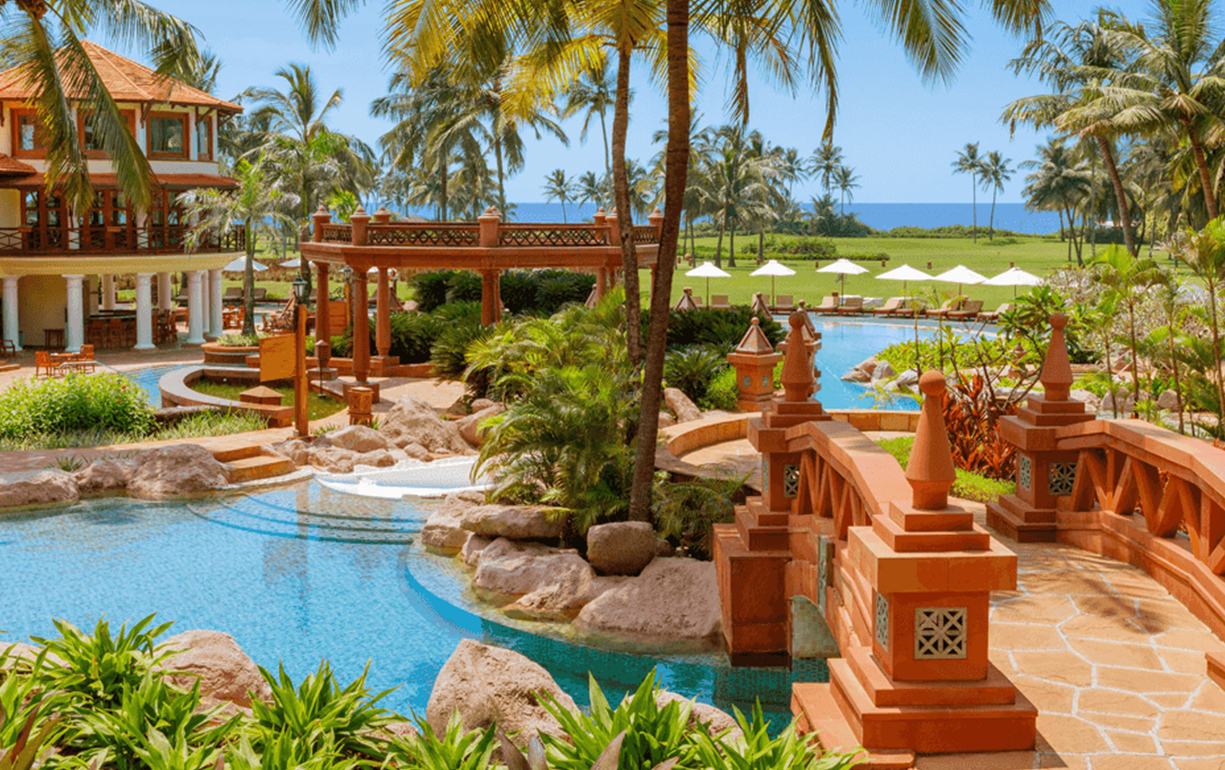 Taj Exotica Resort & Spa, Andamans
White sand beaches, azure waters, rainforests, and bio-diversity hotspots abound around this lavish getaway, built without cutting down a single tree. An Olympic-sized infinity pool, massages, a fitness centre, and wholesome fare are offered with night kayaking, scuba diving, snorkeling, and forest treks. Children are engaged with fruit picking, supervised scuba diving, shell-craft lessons, and more. This is a luxurious yet conscious, nature-lover's holiday.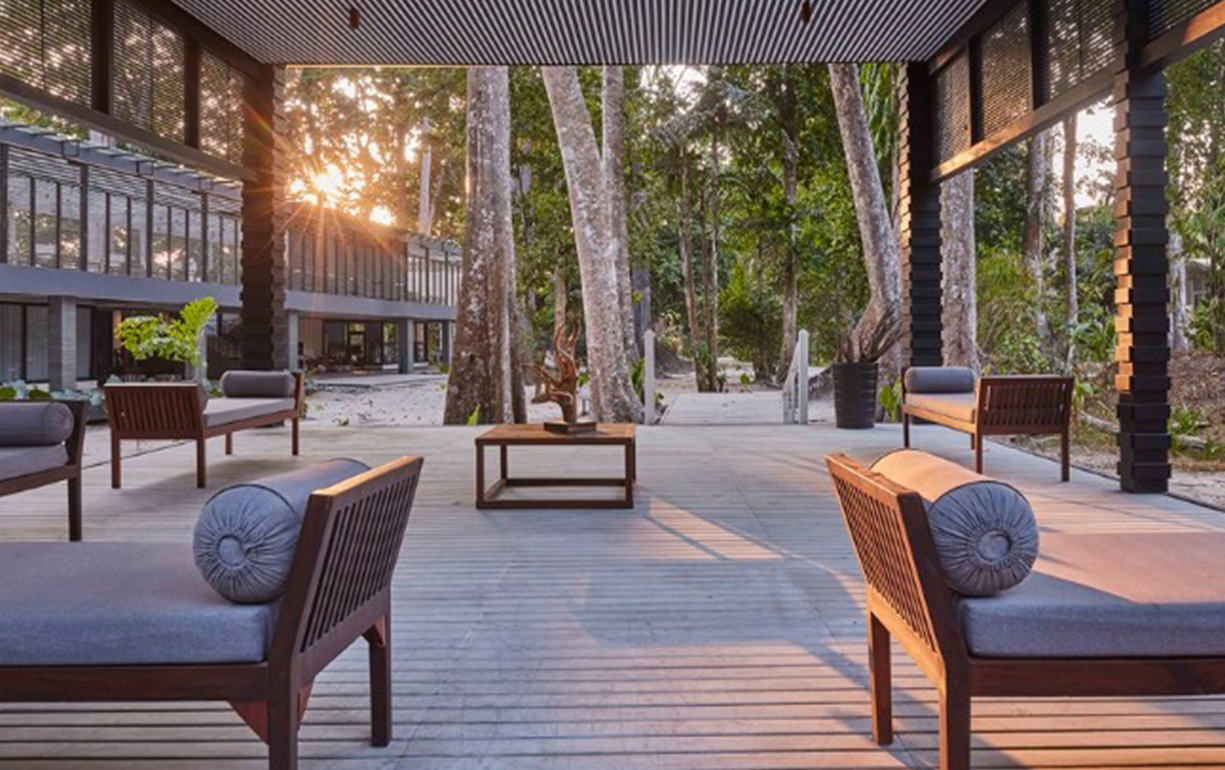 Intercontinental, Mahabalipuram
Influenced by and situated near the Mahabalipuram temples, this 5-star hotel, with its private beach, is luxury served up on a platter. Catering to a variety of taste buds, there are limitless cuisine options and private dining experiences by the ocean. The Amrtam Spa, temple-pond style swimming pool, gymnasium, the beach, scuba, and snorkeling experiences, all beckon thrill-seekers to barefoot yogis. So, step into unrepentant decadence for adventure and relaxation, depending on your mood.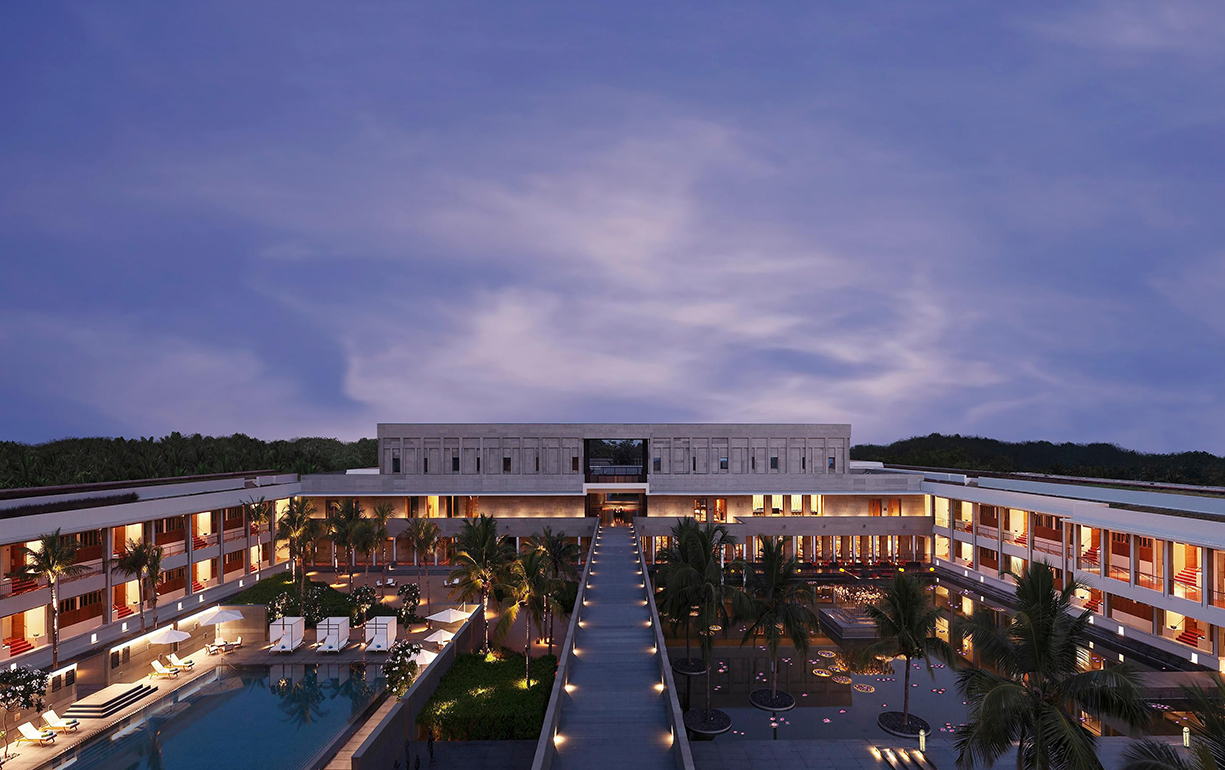 Find The Mountain Mojo:
Wildflower Hall, Shimla:
This turreted, colonial, 5-star hotel has 87 luxurious rooms with incredibly scenic views. Billiards, ayurvedic spas, nature walks, cozy picnics, and outdoor sports occupy your days here. The indoor swimming pool with its arched glass wall leads to an open-air jacuzzi that invites a dip even in snowy weather. With cool climes, delightful service, delicious food, and all the comforts to enhance your relaxation, this hotel is the perfect summer holiday spot.
Ananda In The Himalayas, Uttarakhand:
Truly inspiring Satt-Chitta-Ananada, Ananda is rated the No. 1 Destination Spa in the World by Travel + Leisure Magazine, and for good reason! With world-class spa treatments, Ayurvedic gourmet cuisines, visiting Vedic masters and yoga gurus, therapists, and nutritionists, there is an abundance of opportunities for all-around rejuvenation and healing. A host of activities ensure that days here are tranquil without being stagnant.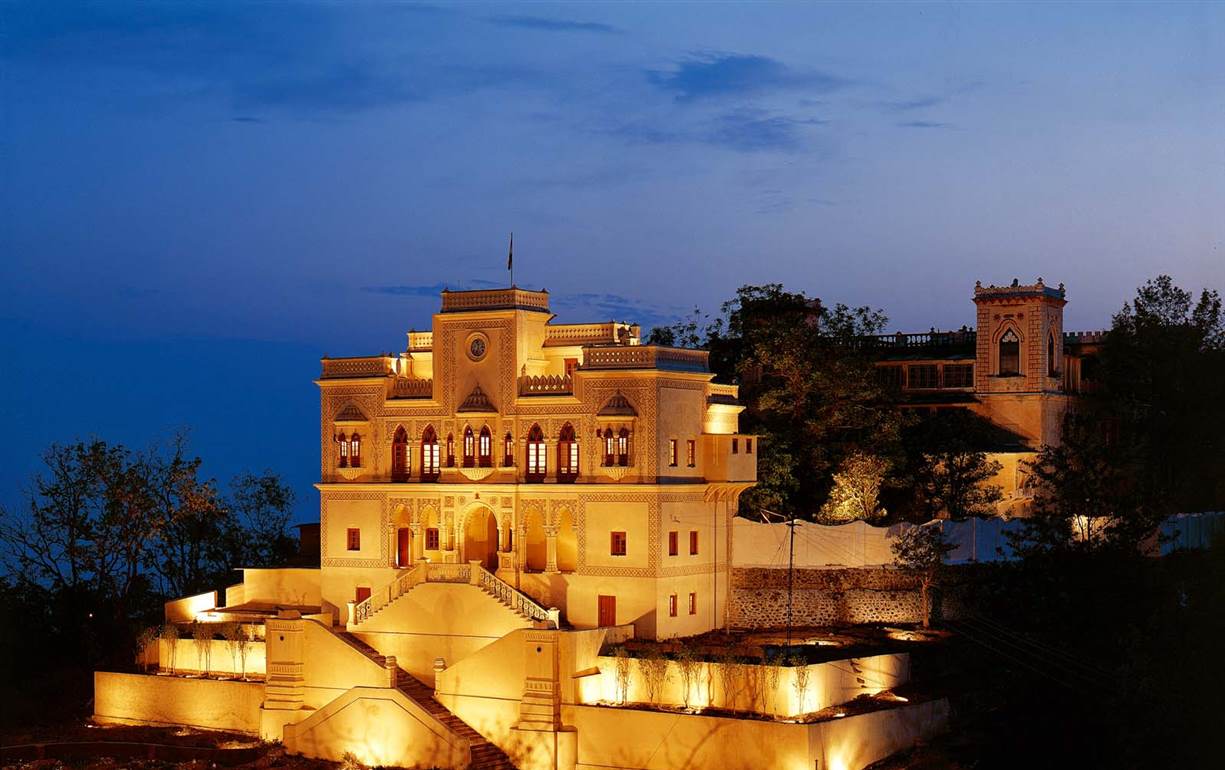 Ri Kynjai – Serenity By The Lake, Shillong:
Set against the Khasi hills, presiding over the Umiam Lake, this eco-hotel is a 45-acre haven of peace. Halcyon days here are filled with Khasi spas, local delicacies, hill treks, boat rides, island picnics and hole-in-one moments at the Shillong Golf Course. As you drive through pine trees, paddy fields, organic tea and vegetable gardens to this thatch-roofed paradise, you feel troubles melting away and the startlingly beautiful views here heal the scars of anxiety.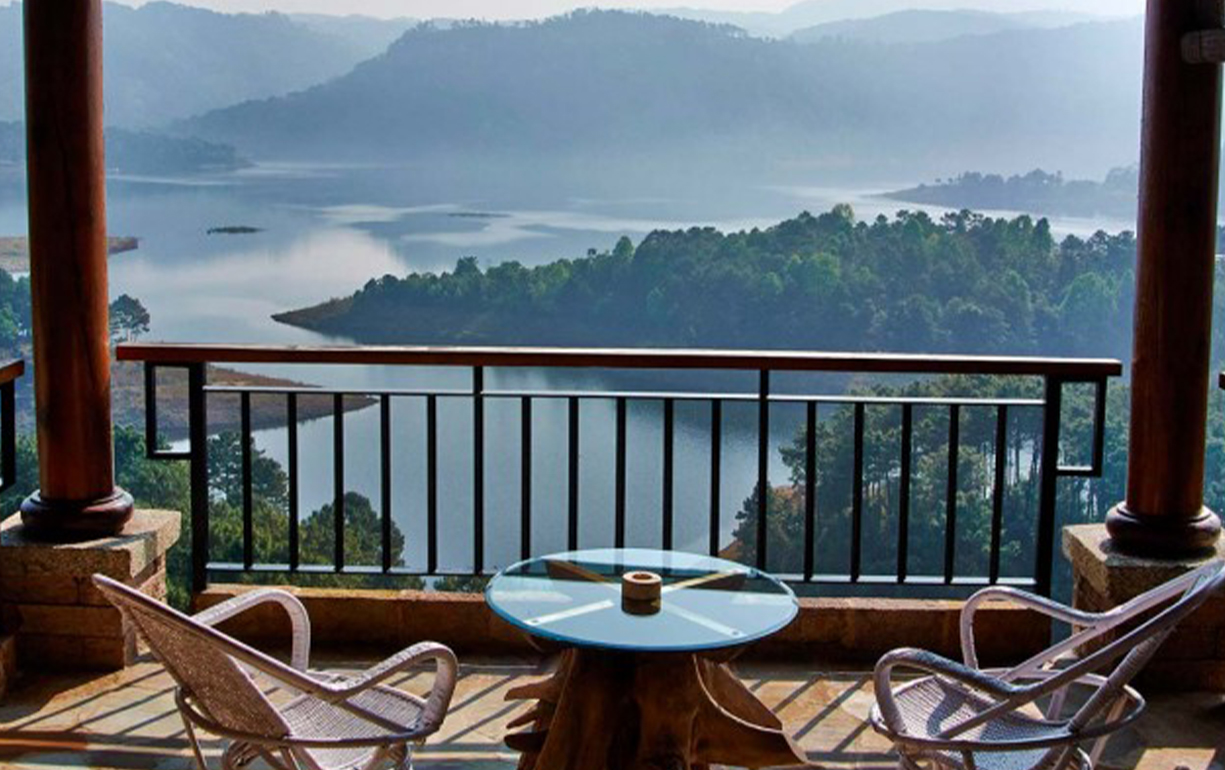 After a two year hiatus, a lot of people are venturing to foreign sands, but there is a special charm to a quick yet relaxing holiday within the country. For India, with its vast expanse, its diverse cultures, and its unparalleled hospitality, has innumerable luxury getaways to offer even the most seasoned travellers.