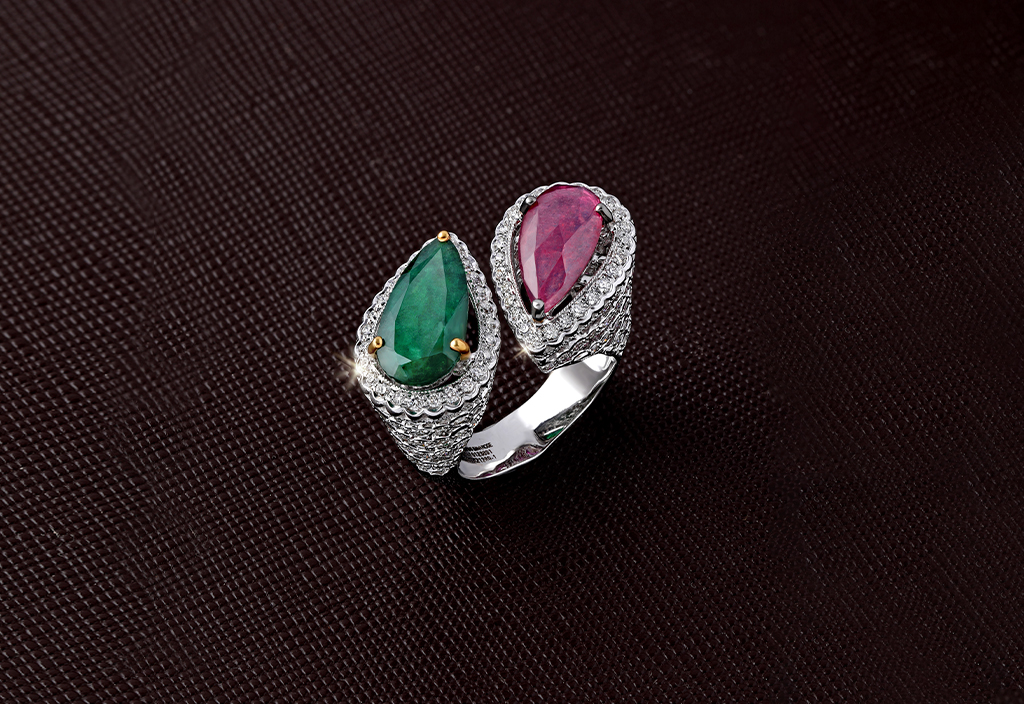 Rose's Top Rings That Stand For Courtship, Union, Love, and Togetherness
Historically, rings have symbolized eternal devotion, love, commitment, and glory. In ancient cultures, rings were made of papyrus, bone, iron, and various materials as they were offered to a partner to represent a lasting bond. Rings have certainly evolved now, and bone has made way for precious metals and gemstones. What hasn't changed though, is how they mark, with beauty and grace, the enchanting yet arduous journey of courtship and true love, culminating in the bonding of two souls ever after. While the road to romance is winding, there are some recommended milestones to reach on the way.
Woo Her with Flowers
Who says it's too conventional to go the hearts-and-flowers route? Everyone secretly loves the saccharine steps of early wooing with flowers. Rose's emerald and pearl flower ring is a modern-day take on the achingly beautiful bounty of nature, which invites flower lovers to admire its emerald core surrounded by brilliant-cut diamond and keshi pearl petals. This statement ring sparkles with the light of new love as it adds elegance to an assortment of ensembles, from western casuals to ethnic formals.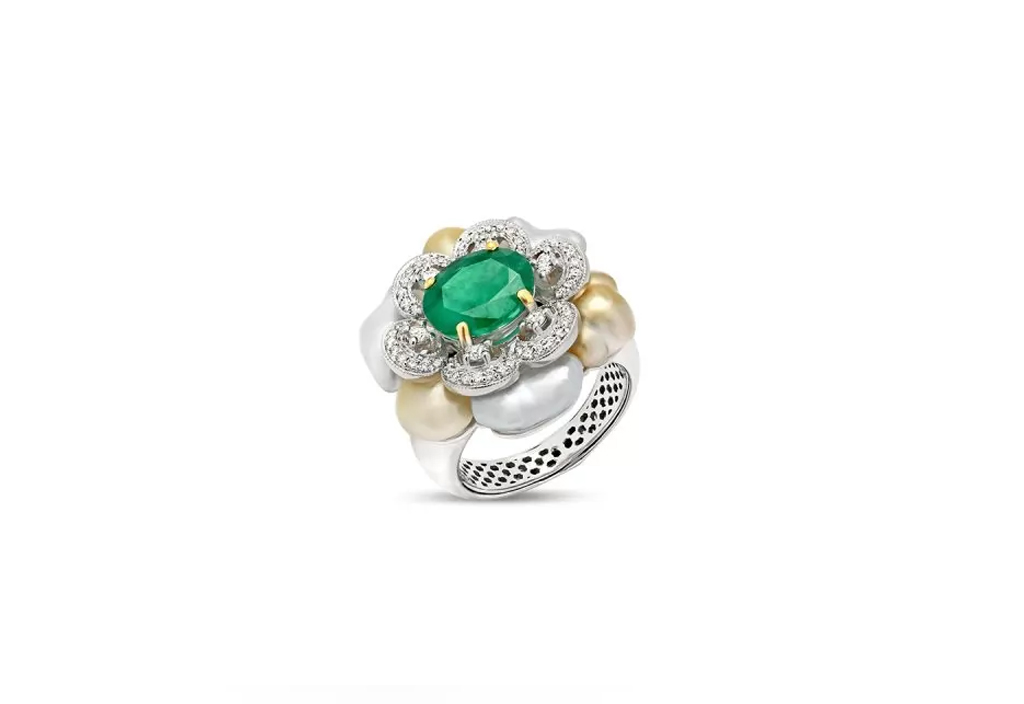 Tantalize Her with Togetherness
Stage two is when two souls come together in an almost embrace with breathless nearness – close yet tantalizingly apart. Our tanzanite ruby ring is symbolic of the titillation of closeness as two deep-hued tanzanites connect with a scant few millimeters between them. Ruby discs and brilliant-cut diamonds add to the elegance of this ring as it lovingly wraps around the finger, adding colour and sparkle to the wearer's look.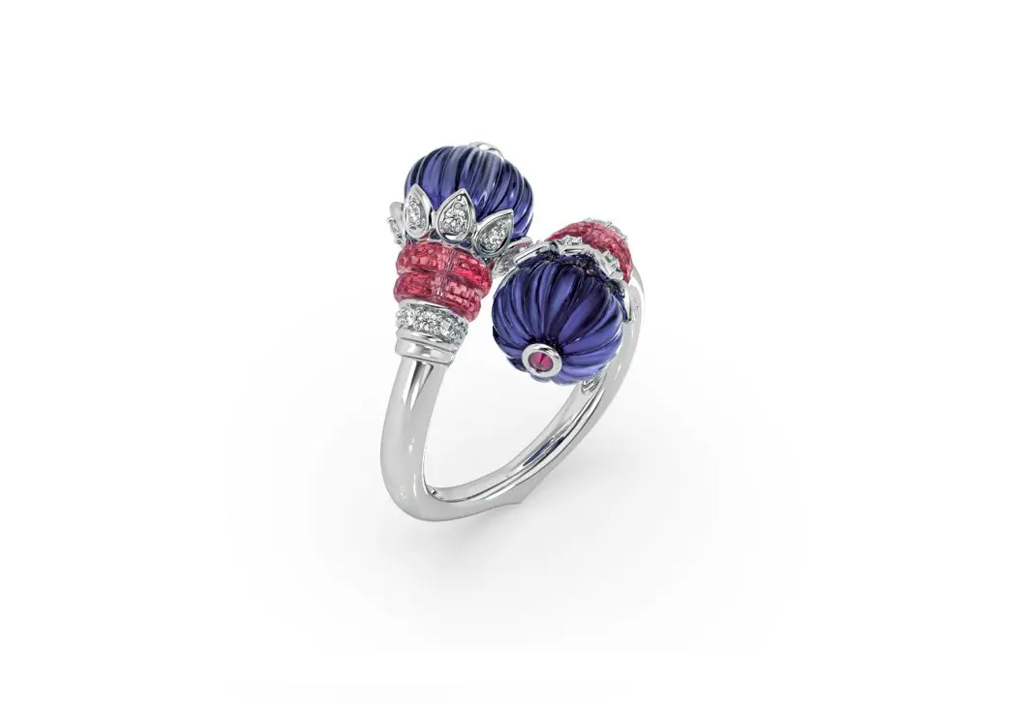 Tell Her What's in Your Heart:
Everyone wants a genuine declaration of love, a dreamy, surreal moment when you hear the words echoed in your own heart. Our heart spring diamond ring emulates the spring in your heart with heart motifs set in 18K rose gold and Forever mark diamonds to add to its allure. This ring complements the daily-wear look and can be stacked with other rings for dressier occasions.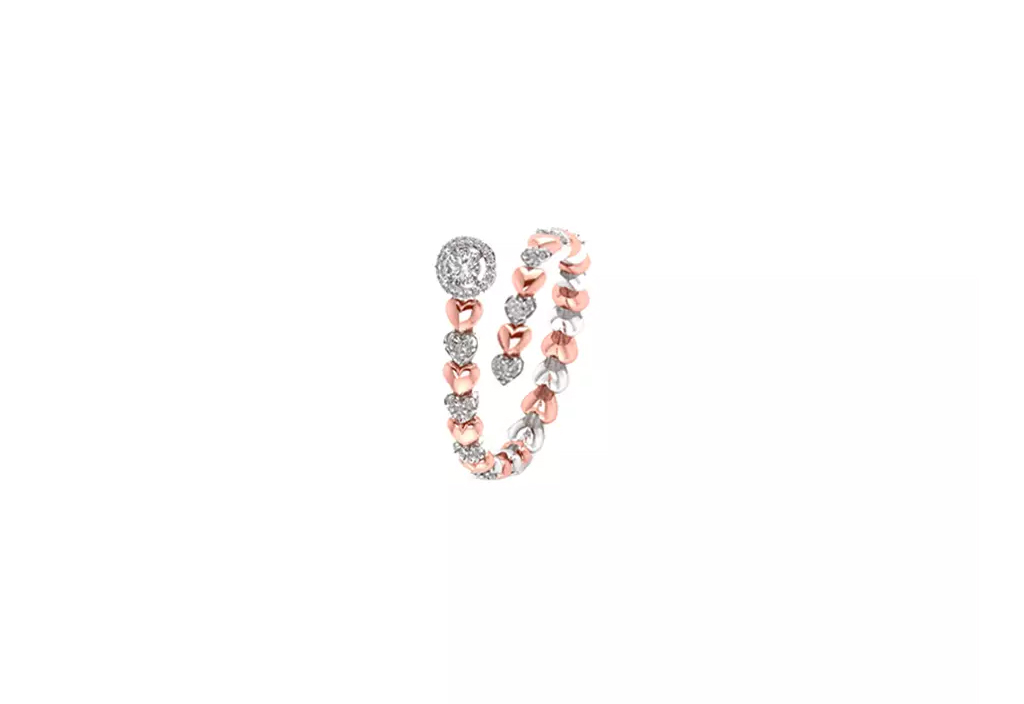 Tie The Knot:
When the time is right, two fated souls move towards the ultimate commitment where the heart, mind, and soul are bonded together in holy matrimony and a forever kind of harmony. Our diamond know ring from the commitment collection best showcases the individuality of the heart, mind, and soul and how they come together seamlessly to create harmonious beauty. This ring has pink, yellow, and white gold along with a smattering of brilliant-cut diamonds that, combined look stunning with every look and style.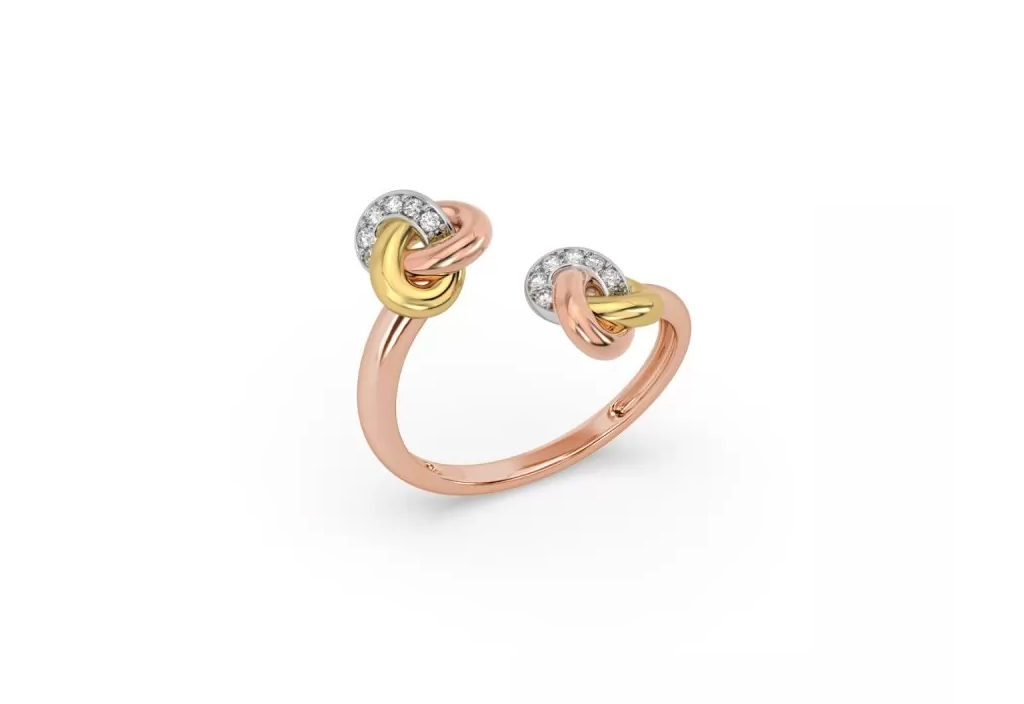 Come Together with Individuality
The story doesn't end at marriage unless one is in a fairy tale. It is after this fated day that life together begins. Two souls merge, and yet two people fight to retain their individuality amid all the blending. Our signature ruby, emerald ring represents the coming together of two separate entities, like a stunning ruby and an enchanting emerald, that come together to beauteous effect. A halo of brilliant-cut diamonds heightens the look, as does the studded, high shank.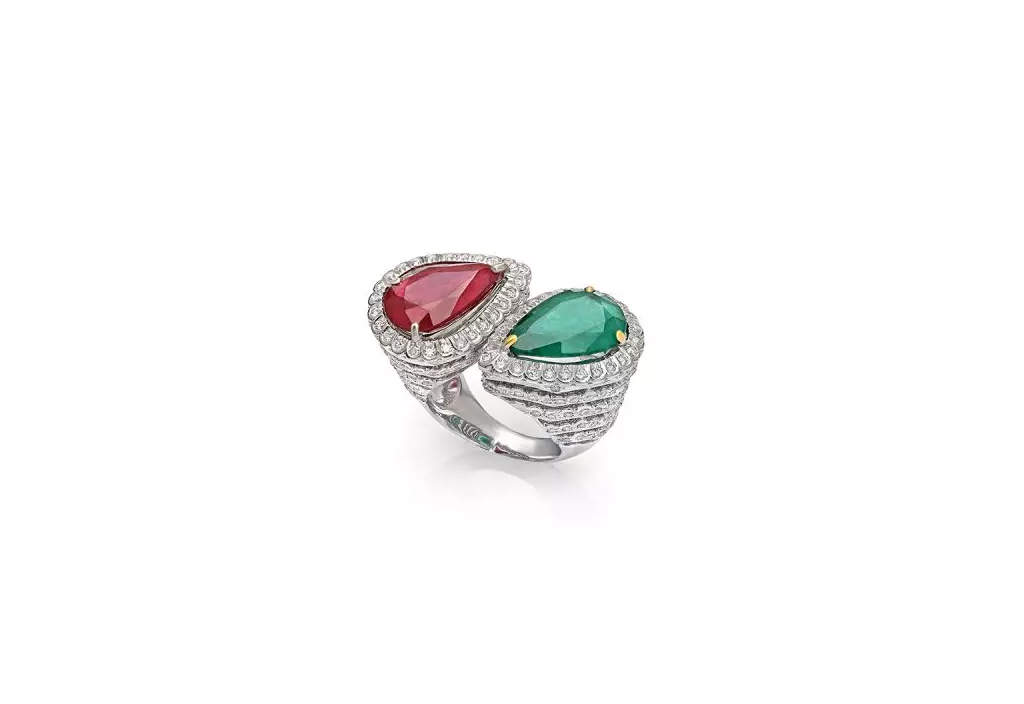 At Rose, our jewellery is designed with taste and care to make you feel a gamut of emotions ranging from attraction to passion to love. If it's true beauty you seek and pieces that are unique, then reach out to us at our stores in Mumbai or Delhi or visit therose.in. Gift yourself some sparkle that lasts forever.