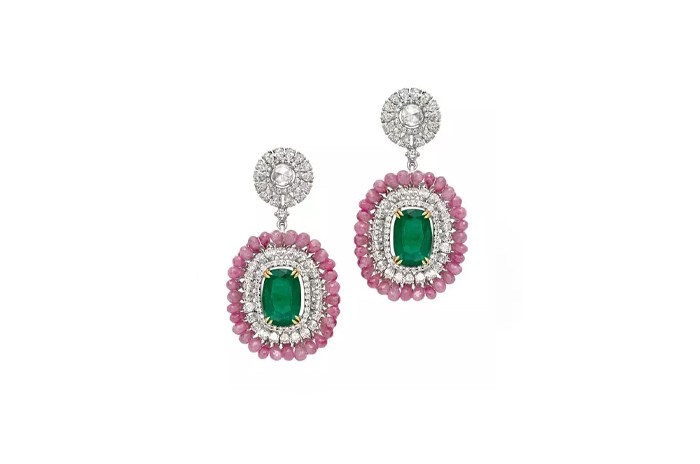 Find Earrings that are Stirring, Flattering, Endearing, and Empowering – The Seven Rose Favourites
A pair of earrings dance at the lobe, drawing attention to the beauty of the face and playing peekaboo with the tendrils of lustrous hair. They reflect joy, boldness, vibrance, or classiness. But, if it's a pair of Rose earrings, then they are surely all beautiful and entrancing. Here are the top picks from our extensive diamond earring collection:
ART DECO EMERALD & BLACK ONYX DIAMOND EARRINGS
These earrings perfectly bring about a mix of the cool sparkle of diamonds with the vivid colour of emeralds and black onyx, and of the structured symmetry of the art deco tops with the frolicking flexibility of hanging pear-shaped drops. A piece that is perfectly sized for ease of wear with all kinds of attire, be it flamboyant or stark, ethnic or western.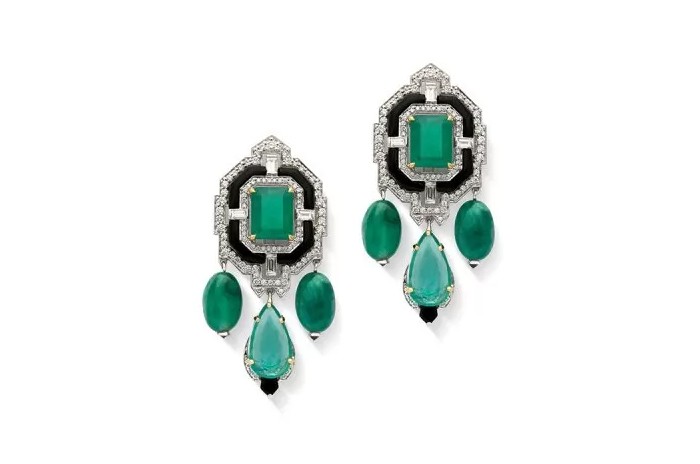 DEW DROP EMERALD & DIAMOND EARRINGS
Light meets bright and cold meets bold with these dewy earrings that showcase a deep-hued Zambian emerald each, surrounded by brilliant-cut white diamonds and rose-cut diamonds of various shapes. The oval tops culminate in the delightful, freely-moving pear-shaped drops that add playfulness and femininity to your look.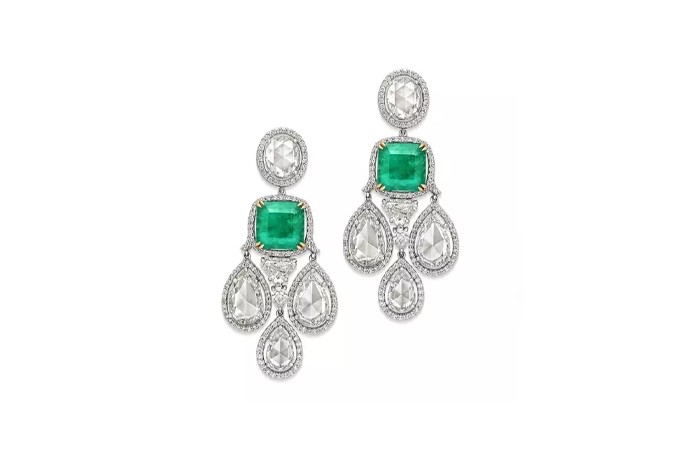 EMERALD AND RUBY EARRINGS
These earrings from Rose's 'Colours of Life' Collection are a harmonious symphony of ruby reds and emerald greens offset by the white dazzle of brilliant-cut diamonds. The central emerald of the drop is lovingly encircled by rings of round diamonds, pear-shaped diamonds, and ruby drops that represent the eternal nature of the soul.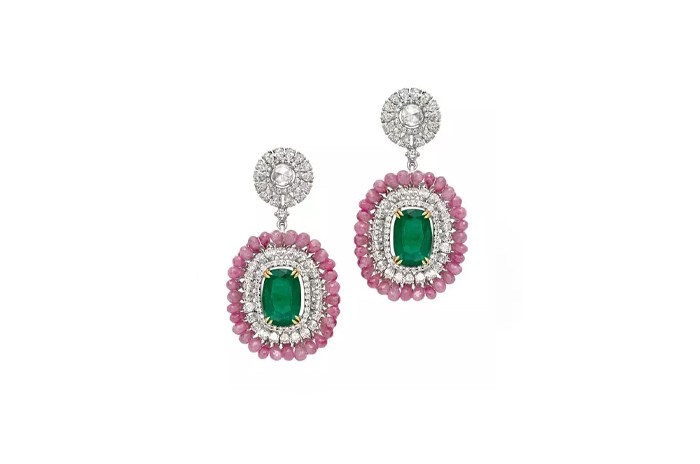 RUBY & DIAMOND PASTELLO DI AQUA EARRINGS
Oh, for the love of pastels! Inspiring a soft, melty-eyed smile, these earrings showcase pastel-coloured aquamarines enhanced by perfectly cut round diamonds, with the graduating discs ending in a stark blood-red ruby bead. These earrings lend their pale beauty to truly enhance an outfit and draw attention to the wearer.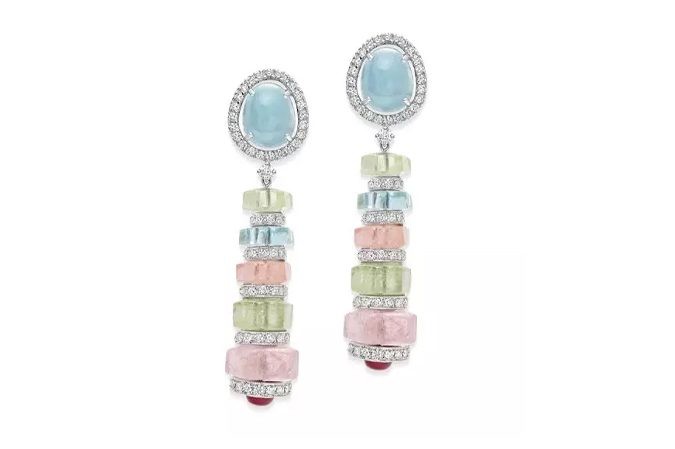 RUBY AND TANZANITE CASCADE EARRINGS
There is something so riotously mesmerizing about the asymmetrical form, and these gorgeous earrings are testament to that fact. Thai Ruby beads and fancy-cut diamonds dangle from diamond-encircled Tanzanite Tumble Beads to artlessly sway to an unheard but melodious tune.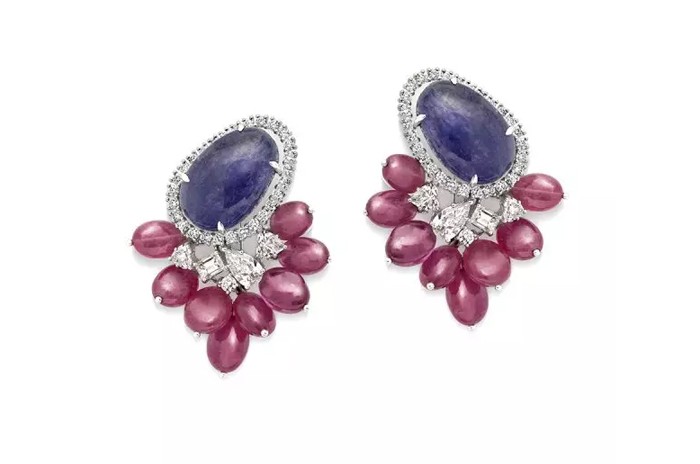 SPIRAL REEF EARRINGS
Inspired by the form of a coral reef, these diamond and Keshi pearl earrings are stunning additions to your jewellery collection. Artistically formed with the help of rose-cut marquise diamonds framing a central round diamond, these ear studs flow into a willowy spiral of pearls.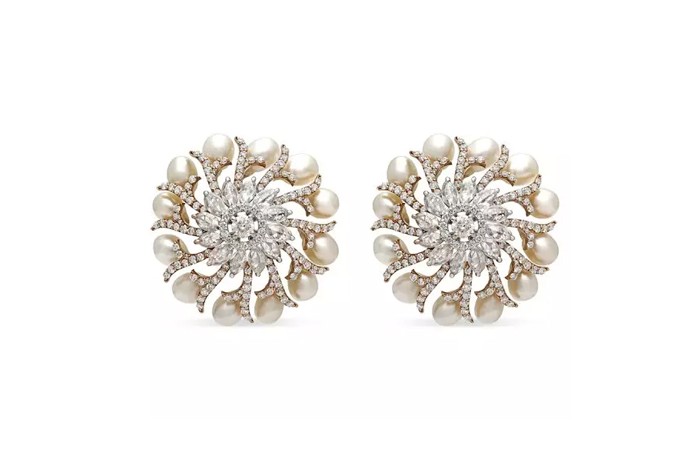 TANZANITE EMERALD DROP EARRINGS
Truly regal in bearing and plush in colour, these earrings love your lobe with an oval emerald and diamond top from which voluptuous, carved tanzanites and emerald beads are suspended in a gorgeous chandelier formation. These earrings transport you into a time of palaces and princesses, royalty and resplendence, surrealism, and flights of fancy.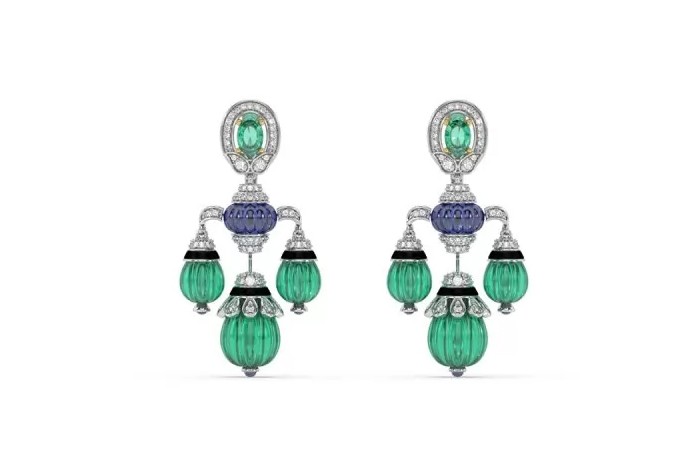 Our top 7 whimsical wonders, with their deep hues, flowy forms, or dancing delight, are sure to transform your look into one of eye-catching elegance. Whether your tastes veer towards bold and bright or pastel and pretty, you are sure to love one of these masterpieces intricately crafted by Rose's most skilled talent.