A Repository of Rose's Most Revered Rings
We are of course talking about those gorgeous fingers that symbolize love, care, beauty, strength, and fragility all wrapped in ten digits. Our hands are our biggest tools, they soothe, strive, and help us survive. They deserve to be showcased in their best light and adorned with beauty and fiery strength.
Here is Rose's selection of stunning diamond rings ranging from ethereal to whimsical to bold … but they all are a sight to behold.
The Enchanting Engagement Ring: An engagement ring is never off-the-rack. With great care a diamond is picked, be it a round or a fancy-shaped one. Then we select a setting depending on your style and preference. And of course, a perfect diamond needs a perfect band to bring out its beauty to the superlative degree. There is a lot of thought that one puts into this symbol of lifelong commitment and we at the House of Rose help you bring your vision to life with suggestions, expertise, and intricate craftsmanship.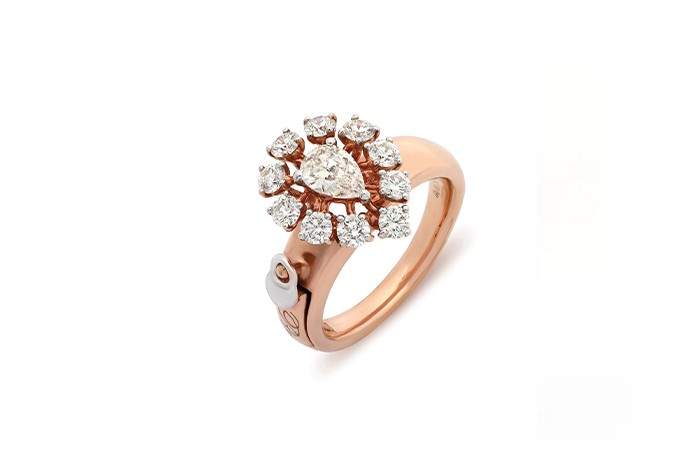 The Golden Iris Diamond Ring: The Iris flower is a symbol of faith, hope, courage, wisdom, and admiration, and this one-of-a-kind Iris ring too is a bold yet delicate adornment that one can't help but admire. This is the perfect addition to your trousseau or otherwise, with its eight rose-cut diamonds surrounded by brilliant-cut prong-set round diamonds. At the very core of the ring is a Mitchell-cut yellow diamond that is arresting in its beauty and colour.
Rose Cut Diamond Kaleidoscope Ring: Ring a ring o roses! A whirl of rose-cut diamonds that's sure to evoke rhapsodies and invoke a fiery desire to wear this circuitous circlet. Adding to this dainty dome are marquise cut diamonds with a scalloped border of brilliant-cut, prong-set, round diamonds. A true kaleidoscope of colours and shapes to reflect the myriad layers that maketh the wearer.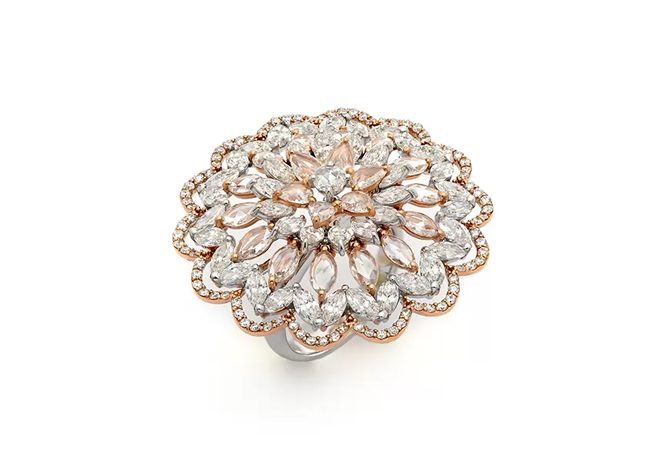 Emerald Ring: A Zambian emerald with its luminescent green hues forms the very heart of this glamourous cocktail ring. The round diamonds come together and move apart in graceful waves reminiscent of a twirling waltz gracefully conducted in a bygone era. The impact of the deep green amid the sea of sparkling diamonds is breathtaking and entices the most stoic to take a second look… and a third.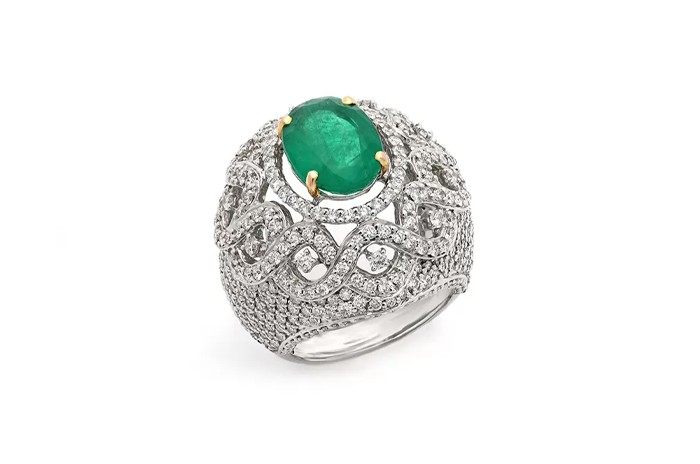 Chalcedony, Diamond & Tanzanite Ring: The viridescent vibrancy of the chalcedony gemstone is perfectly flaunted with this carved gemstone that is set with a simple diamond at its centre. Flanking it on either side are channel-set round diamonds that create a perfect break in the otherwise riotous burst of colour with graduating, deep-blue tanzanite disks beside them forming a perfectly provocative band.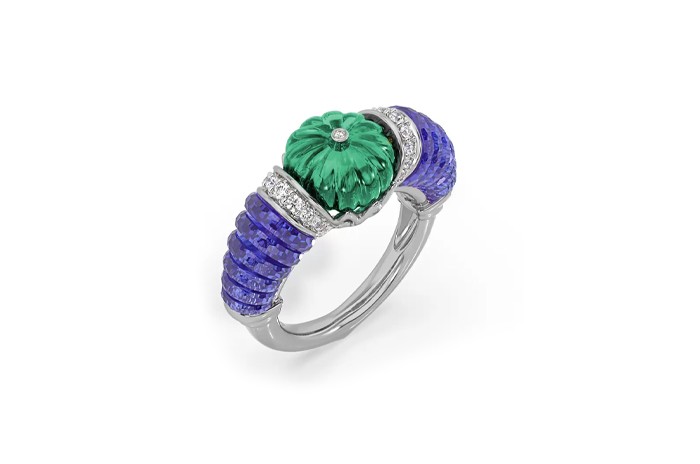 Trilogy Fancy Shaped Diamond Ring: Truly symbolic of commitment, reflecting a union of the heart, mind, and soul. This ring flaunts a sizable pear, marquise, and round diamond, each enhanced with smaller, scintillating diamonds set in white, yellow, and rose gold. It makes a perfect accompaniment for any kind of look and complements your chosen attire with its harmonious medley of tones and shapes.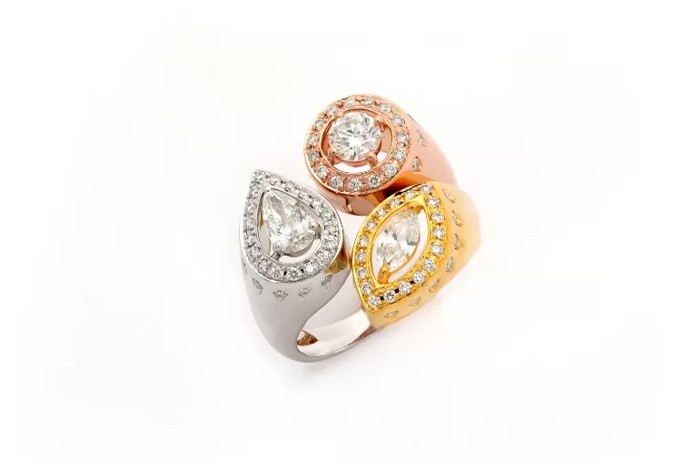 So, whether you are looking for an engagement ring or a "because I'm worth it" ring, there are a plethora of options that are achingly beautiful and call out to true connoisseurs as sirens do to sailors. Surrender to that whim and come by to find the perfect way to serenade those strong and beautiful hands.