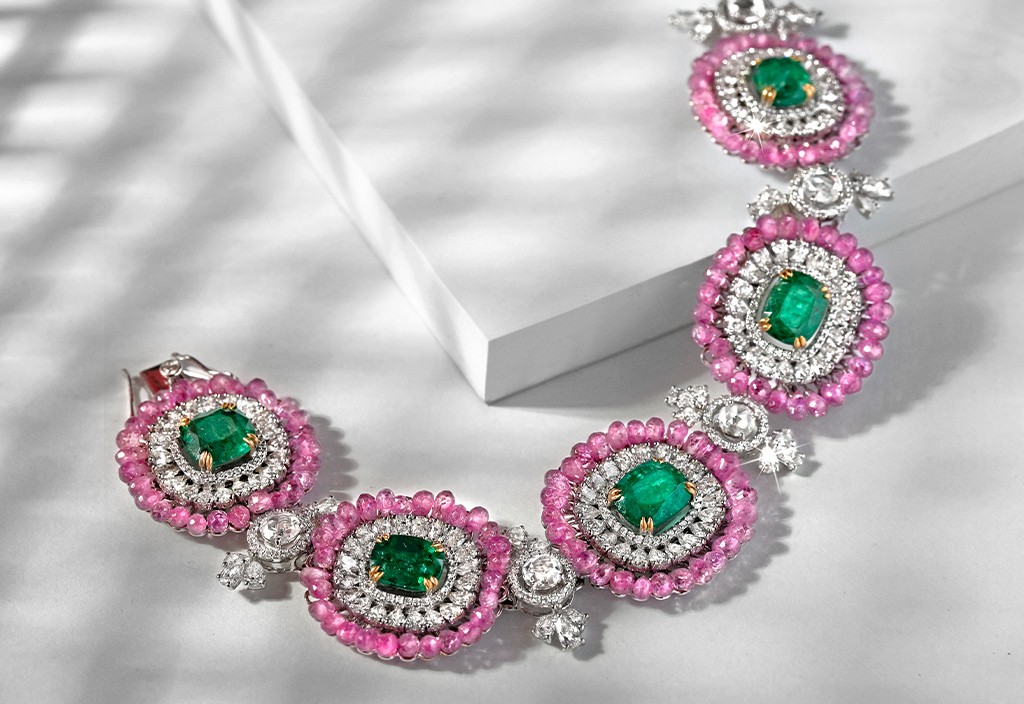 7 Irresistible Bracelets To Add To Your Jewellery Collection this Year
Whether you choose ethereal beauty or chic glamour, the House of Rose bracelet collection is full of arresting pieces that you simply "must-have". Here are the top picks for everyday elegance and statement sparkle as the occasion demands.
The Mukut Pachelli Jadau Bracelet 
This achingly beautiful bracelet is reminiscent of a bygone era of regality, full of mesmerizing intricacy and superior craftsmanship – worthy of a true royal. When one dons this piece of art, one feels connected in truth with poetry that finds form with emeralds, diamonds, and vilandi set in yellow gold.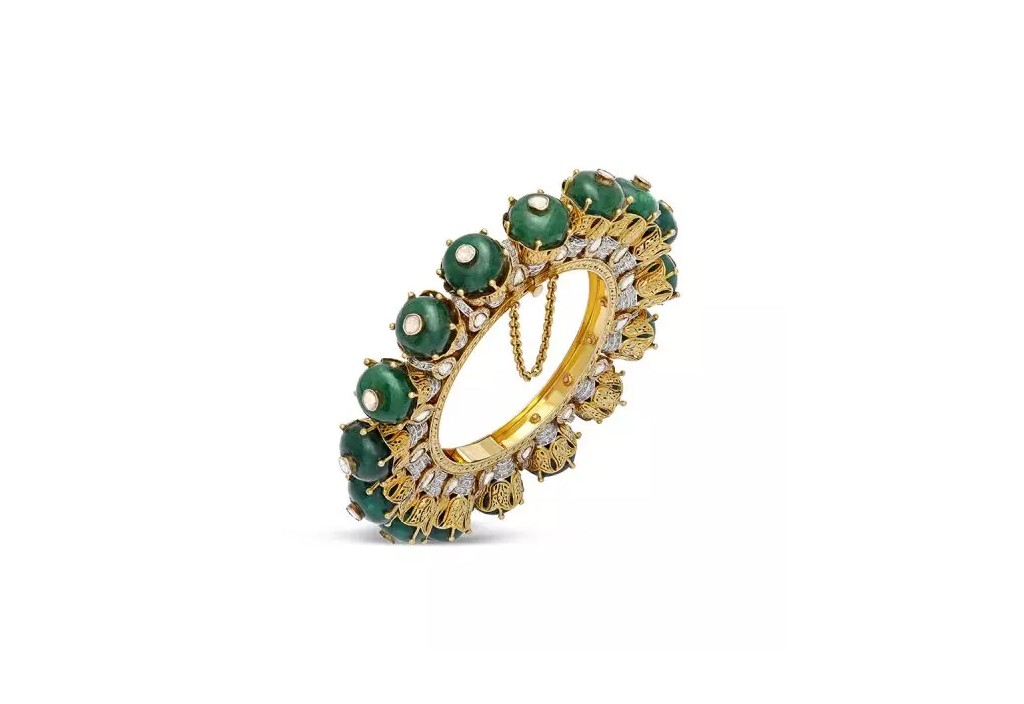 Emerald & Ruby Bracelet/Choker
Chokers have made a comeback this year and our choker/bracelet is one that appeals for its aesthetics and its functionality too. Quality emeralds, ruby beads, and diamonds come together to create the stunning floral motifs that form this piece. Attach the extensions to nestle it against your neck or detach them to drape it around your wrist. Its versatility allows the piece to compliment a host of looks from heavy ethnic wear to contemporary fusion wear to stark westerns.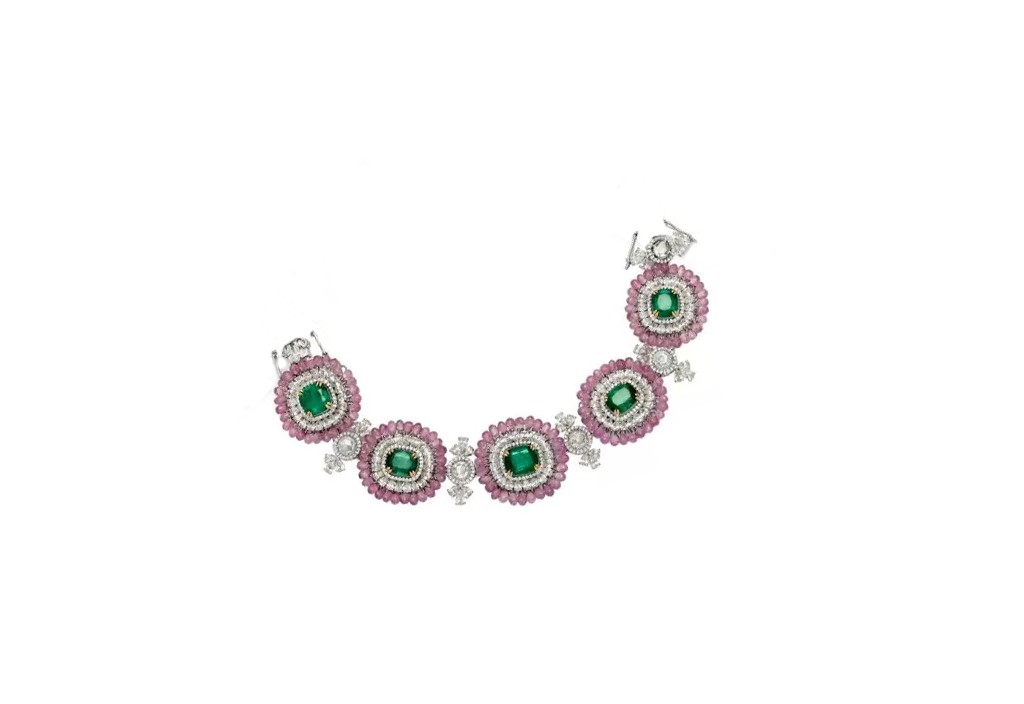 Luxury Art Deco Diamond Bracelet
In a fluid world full of abstracts, there is a certain reverence that we feel
towards perfect symmetry, and this diamond-studded bracelet is an ode to just that. The natural fire of 9.84 carats of brilliant-cut and baguette diamonds joins forces to give this piece an almost divine radiance. This evergreen, art-deco-themed cuff is the perfect enhancement to adorn your wrist, bring a twinkle to your eyes, and delight the senses.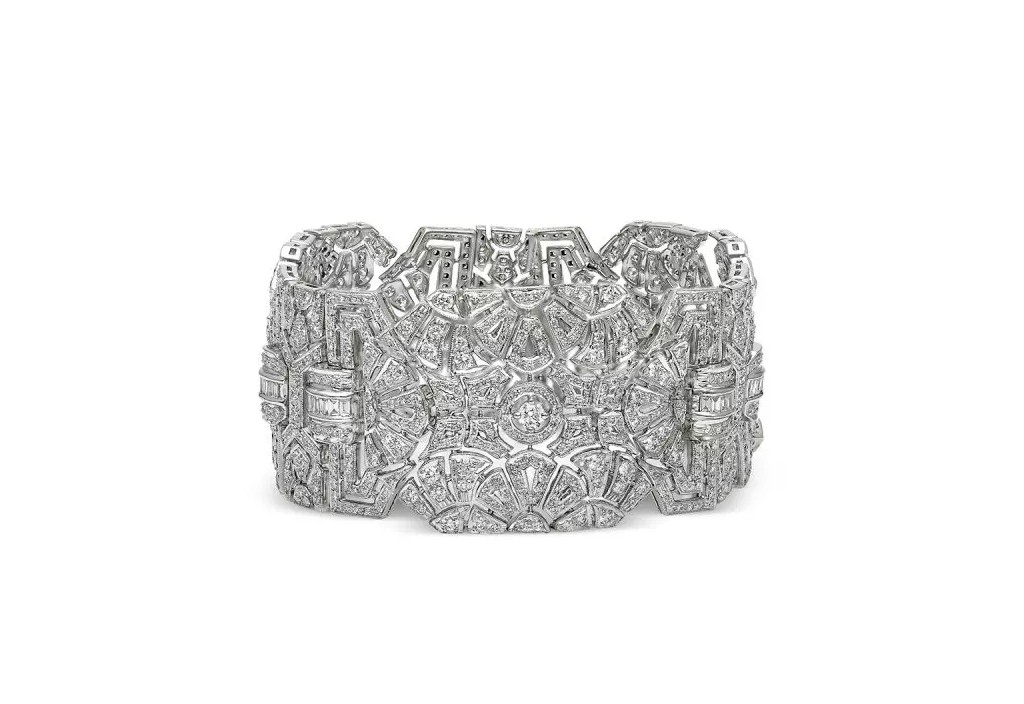 Elephant Diamond Cuff Bracelet
Whether your mood is a rosy red or a fresh and lush green or a contemplative deep blue, this Rac-N-Stac bracelet is flexible enough to reflect your state of mind. With rose gold elephants marching between rows of brilliant-cut diamonds, this Signature Forever Mark diamond bracelet is a favourite for its varied hues of interchangeable enamel plates. It is easily clubbed with an array of attires from smart casuals to formals.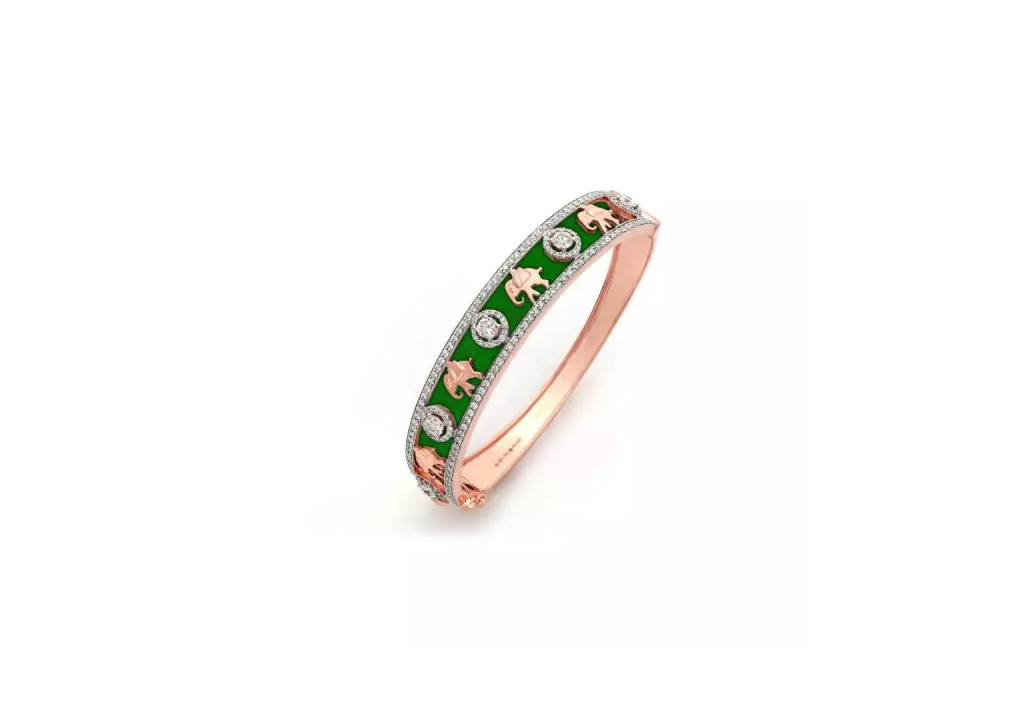 Everyday Clicque Diamond Bracelet
Just as the universal truth is embedded into every layer of our being, the Clicque bracelet has the true beauty of flush-set fancy-shaped diamonds embedded into a remarkable yet simple band of gold – white, yellow, or of course "Rose". One can admire the cuff for its simplicity or understand its true complexity, but no one can miss its beauty. Break the monotony of your daily routine with this lustrous reminder to "stop, stand and stare".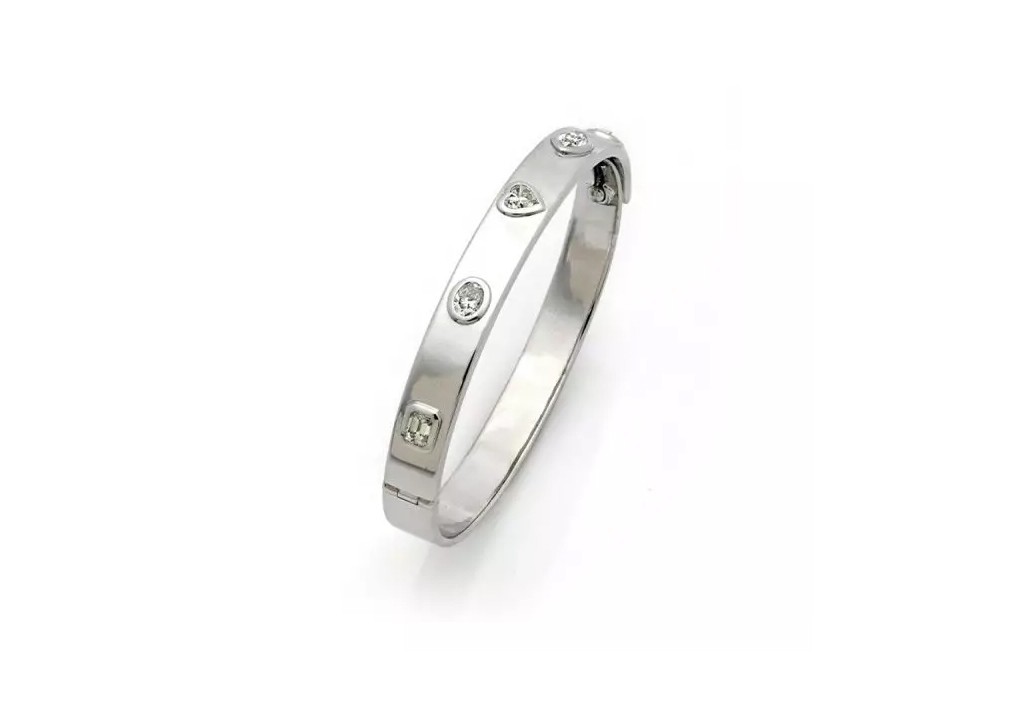 Studded Trilogy Cuff Bracelet
The heart, the mind, and the soul are represented beautifully with the pink, white and yellow tones of gold that come together – individual and yet connected – in this enchanting tricoloured bracelet. After all, true and unwavering commitment needs the trilogy of the heart, mind, and soul to materialize desires. Let this bracelet be a testament to that very commitment.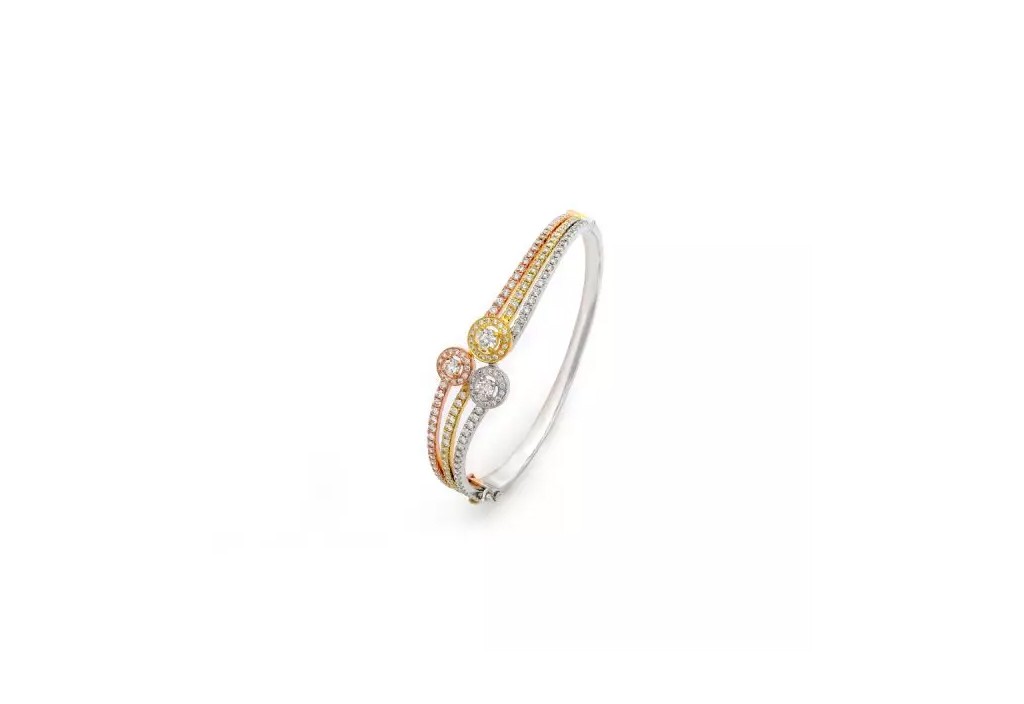 Heart spring diamond bracelet
This elegant and classy spring bracelet graces the wrist but connects deeply with the heart. A medley of flexibility and structure, this seemingly simple design gives way to a complex multitude of little diamond and gold motifs culminating in a pristine Forevermark Diamond. We are now complete advocates of wearing your heart on your sleeve… or rather your wrist.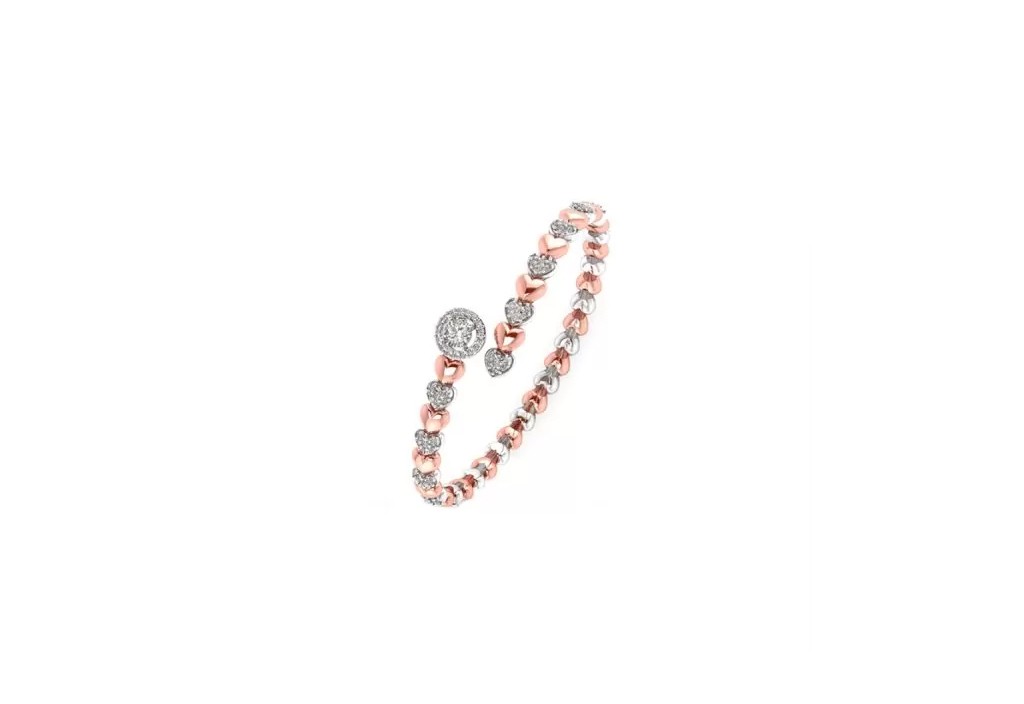 Whether your collection is missing that heritage piece or your daily wear is too staid to leave be or you're simply in the mood to gift yourself a bauble today, you can find what you need at the House of Rose. We won't say more, we will simply let you take a look for yourself.