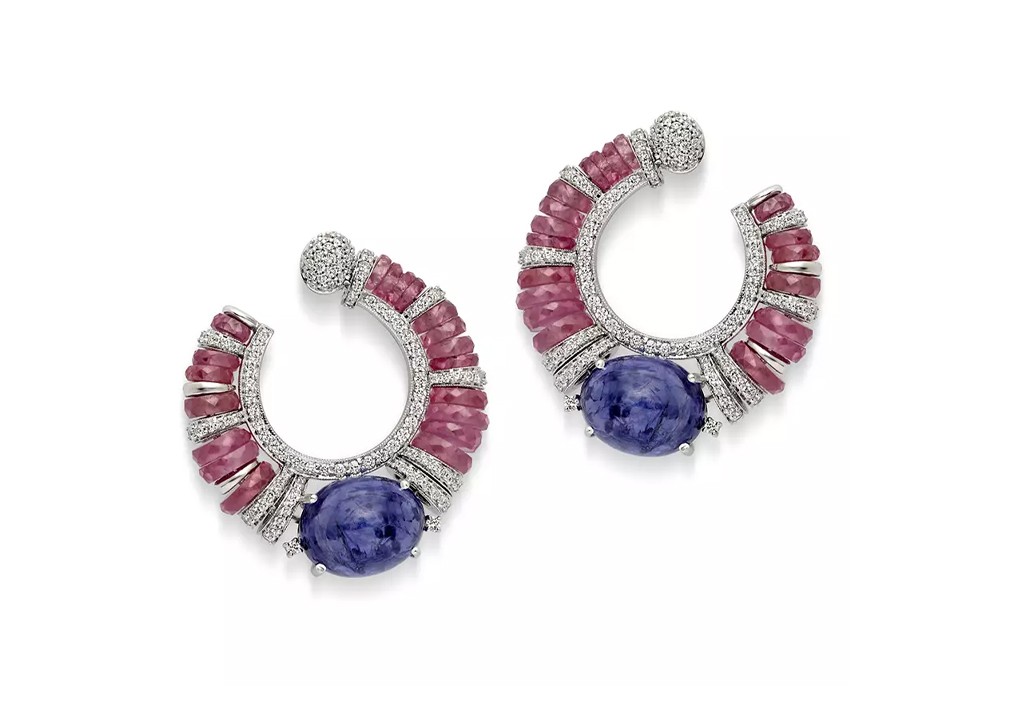 Jewellery Trend Predictions For 2022
From slaying with layering to big and bold with solid gold, here are our favourite jewellery trends that are certain to take this new year by storm.
Trend #1 – Bling It On
Less is no longer more. 2022 brings with it the trend of bold, statement pieces. Chandelier earrings make a comeback while strikingly big rings, heavy pendants, and drop-dead gorgeous danglers will continue to increase in popularity and size. Large stones – diamonds and gems – make their way back into contemporary designs that are hard-to-miss, elegant, and whimsical.
If bling is your thing then check out Rose's CANARY KESHI PEARL & DIAMOND EARRINGS which are our contemporary take on chandelier earrings with south sea pearl drops, brilliant cut diamonds and a perfectly placed heart to fall in love with.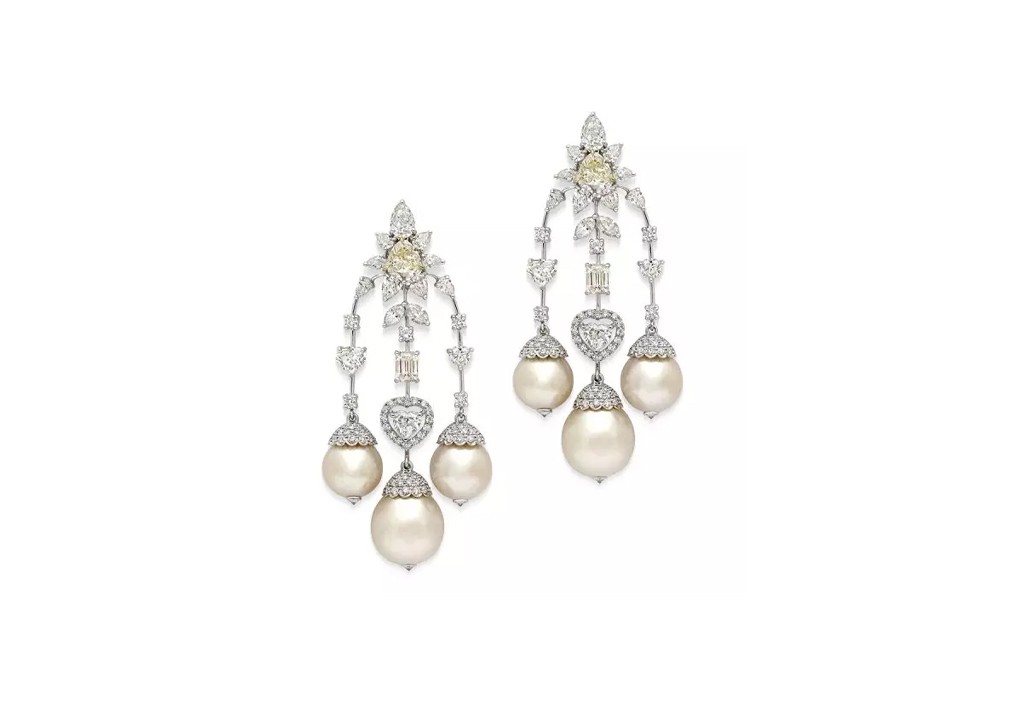 Trend #2 – Stack and Layer
It's all about layering this year. Multiple neck chains of varying lengths will come together in an artistic medley. Stackable rings are likely to be worn together on a single finger or apart on every finger of the hand. More than one bracelet will grace even the most delicate of wrists as they shine hypnotically in the light. Here we see pairings of the sedate with the surreal and the generic with the profoundly symbolic to signify the many layers that maketh a woman… or man.
A collection that's delightfully apt here is Rose's Rac-N-Stac which includes rings, bracelets, pendants and earrings that are charming, get noticed and can be worn in so many ways that they never get boring.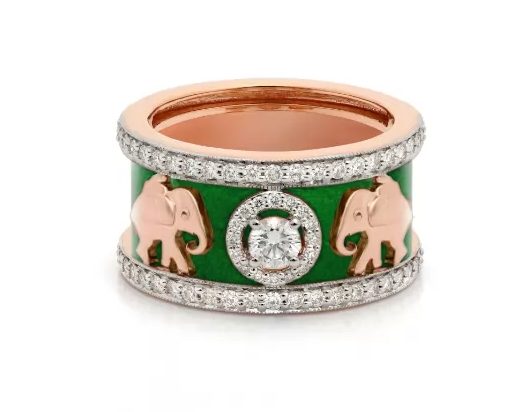 Trend #3 – Colour Me Sparkle
Royal rubies, enchanting emeralds, tantalizing tanzanites, or seductive sapphires? Why choose a single colour when they can all come together to mesmerizing effect? Buttery yellow gold with a kaleidoscope of colourful gems will be the perfect statement piece that adds panache to your monochrome outfits. Enamel too will gain popularity in 2022 and bring vivacity to even the simplest of designs. Colour therapy after all plays an important part in the state of one's mind and as an expression of our joie de vivre.
The Ocean Angel Cuff Bracelet from the 'Colours Of Life' Collection is a perfect example of this vibrant trend with its mix of fancy cut diamonds, emeralds and kinites portraying the beauty of the ocean.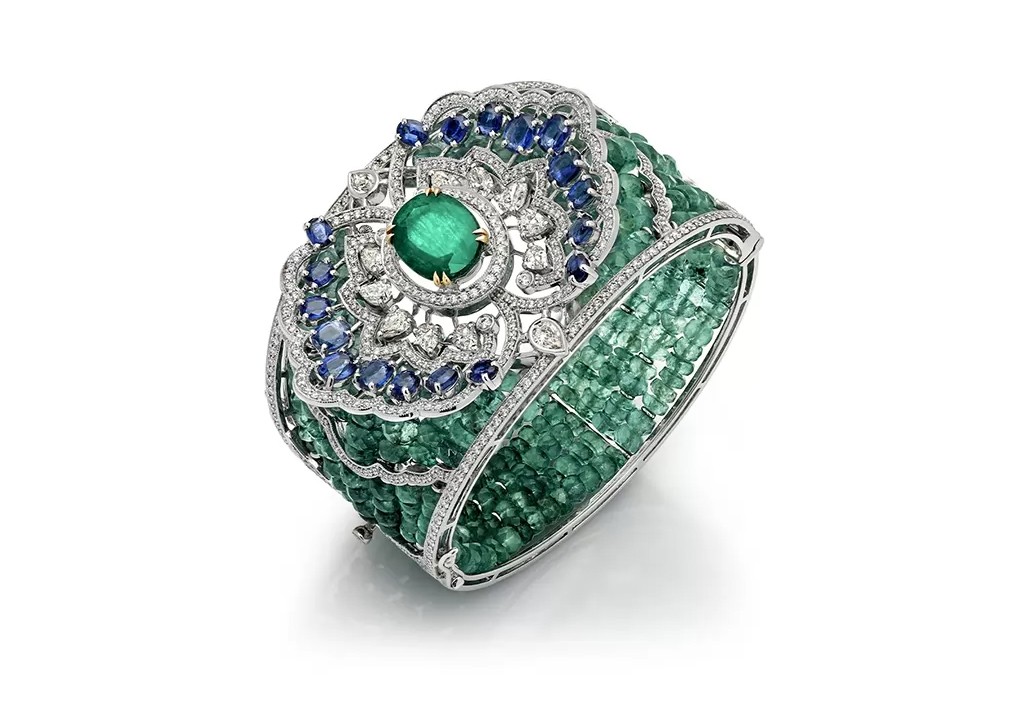 Trend #4 – Un-Chained Melody
Chains are making it big this year and we mean that literally and figuratively. We're seeing bigger gold links and diamond-studded T-bar chokers being paired with delicate Y-shaped long chains. Textured gold adds character to the piece with diamonds making it stand out. One is never enough and two is not too much either.
Rose's Black Onyx Sautoir Necklace is a great addition to everyone's collection with it's delicate chain and striking use of onyx to create a perfect Y-shaped neckpiece that enhances the beauty of your collarbones.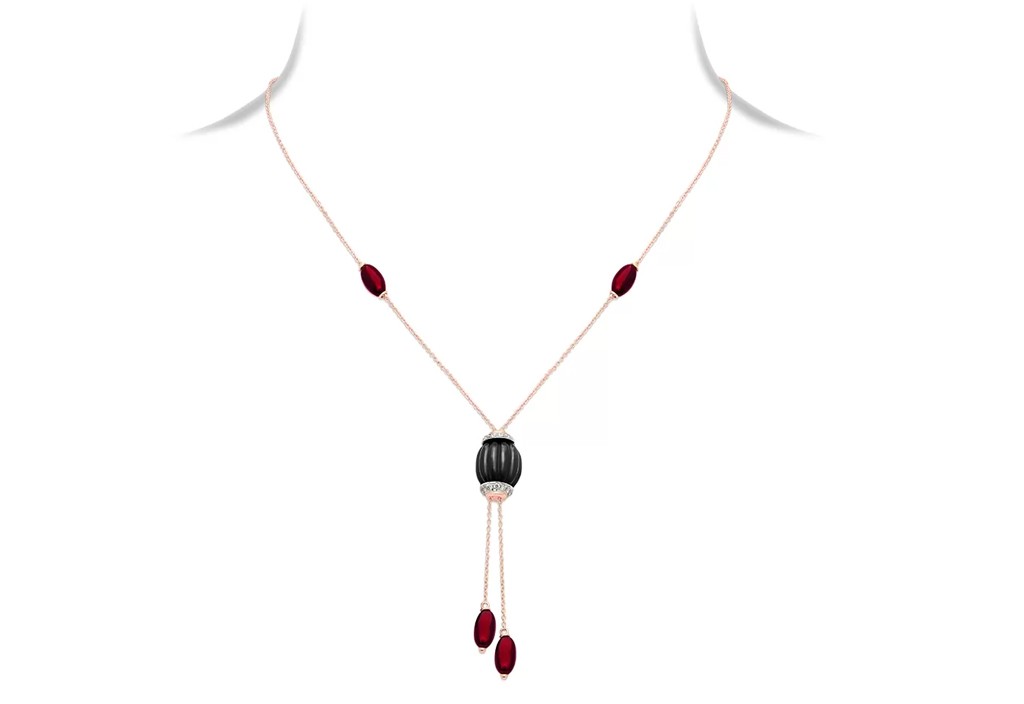 Trend #5 – Hoop For The Best
Front-facing hoops continue their reign this year as well with fashionistas and lovers of sparkle across the globe. We're seeing the hoops get bigger in size as they make their statement with a mix of fancy and round cut diamonds and gemstones of varied sizes. Here white and rose gold will also find their voice too.
Our Ruby and Tanzanite Hoop Earrings are stunning enhancements for your lobes with their pinkish hues and complex blues. We know every connoisseur of jewellery is going to jump through hoops for these hoops!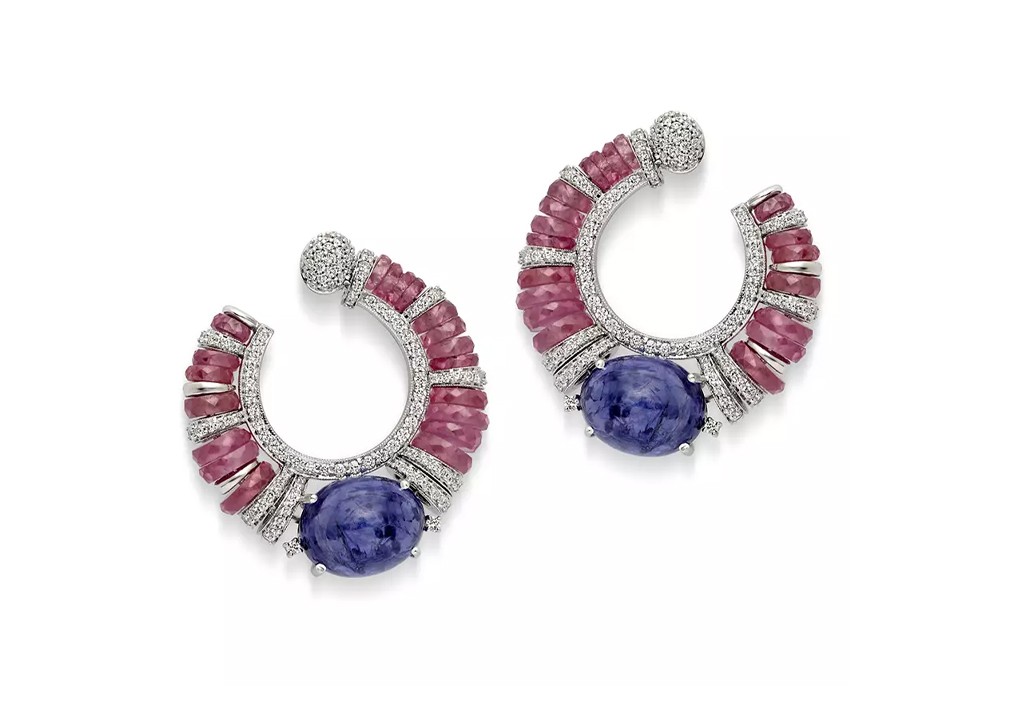 We're seeing a plethora of jewellery trends picking up in 2022 from asymmetrical earrings that deserve a second… and third… look to tennis bracelets with diamonds of varied and seemingly random sizes. There is always a piece to appeal to each one's taste and there is always a piece that makes you want to step out of your comfort zone and make a bold avowal channelizing your hidden diva. Just take your pick and treat yourself to a little piece of joy.