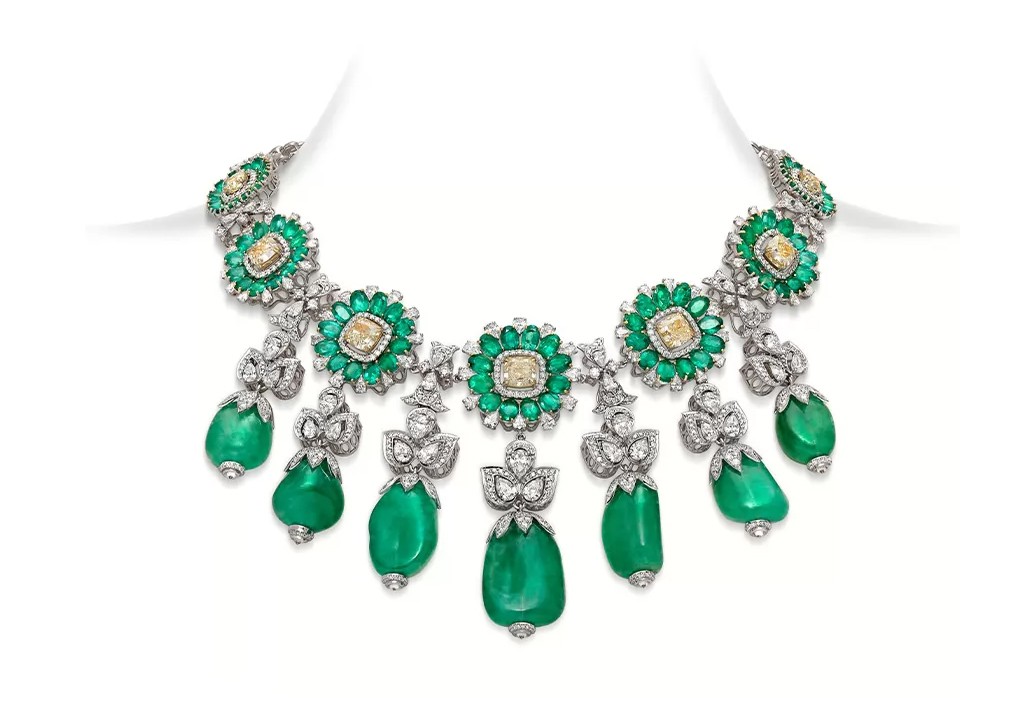 Best 5 Fine Jewellery Pieces to Update your Ensemble for the New Year
As 2021 draws to a close, it's time to step out and carpe diem. The beginning of a new year is the perfect time to splurge a little and update your jewellery collection for the seasons ahead. Read on for our top five pieces to add to your fine jewellery collection for the new year!
1.
Golden Iris Diamond Earring
The Golden Iris Diamond Earring from Rose's My Treasure, My Trousseau Collection is inspired by the quintessential Rose bride, elegant jewellery immaculately curated to be timeless heirlooms. The Golden Iris Diamond Earring is a versatile piece, its design is centred around a beautifully matched pair of Cushion-cut Yellow Diamonds. Masterfully crafted in a floral design, the rose cut diamonds are set three-dimensionally. With nearly a hundred brilliant-cut diamonds outlining the petals, the Golden Iris Diamond Earrings are the perfect way to capture the excitement of a blooming new year.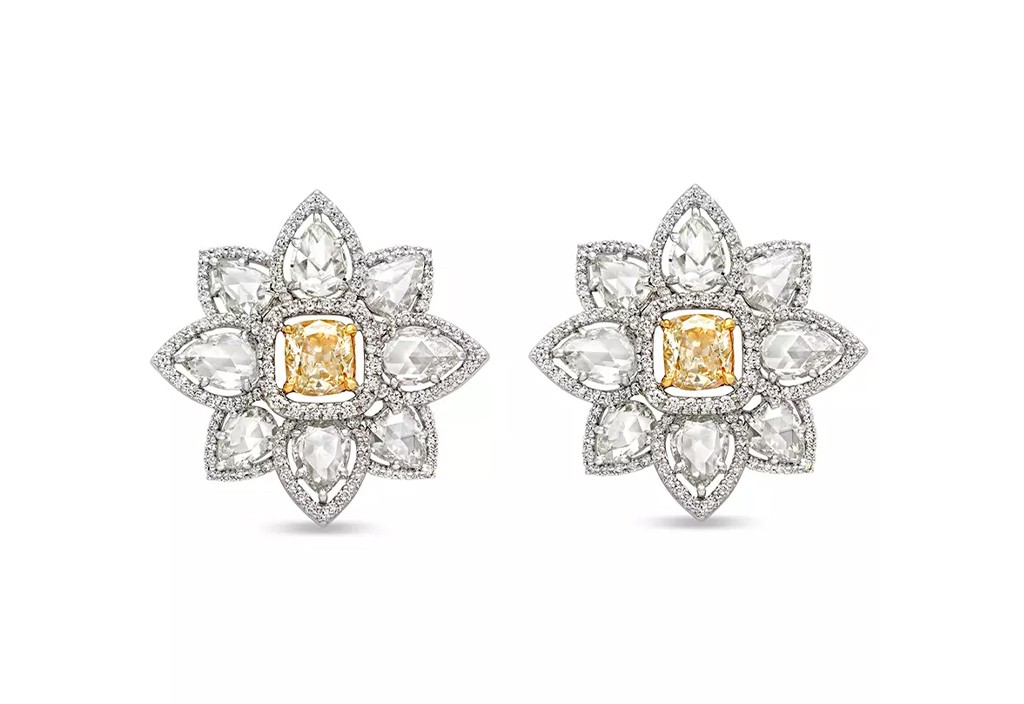 From the House of Rose's Bella Rosa Collection, the Chalcedony Bracelet, as the name suggests, features two beautiful Green Chalcedony Melon Beads contrasted by Black Onyx set in an 18K Yellow Gold band. Marrying traditional Indian filigree work with a more contemporary European aesthetic, the Chalcedony Pair is an ideal investment for a standout pair that can be worn both to the office as well as the gala.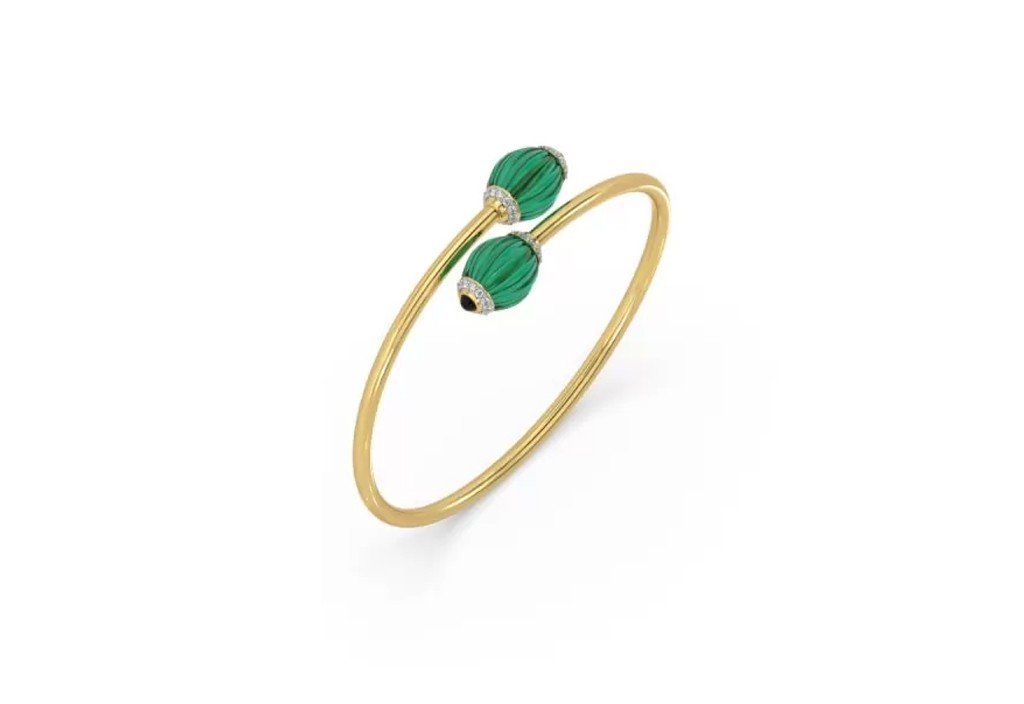 3.
Emerald Diamond Flair Earrings
A cascade of beautiful deep green Emeralds dazzle as they dangle from a diamond-encrusted art deco centre. The Emerald Diamond Flair Earrings from Rose's Opera Collection pays tribute to the 'style moderne of the roaring '20s. Characterized by mesmerizing filigree work and the use of clean geometrical shapes, the striking pair of earrings reflects the early 20th Century French haute couture and is a brilliant addition for the modern woman.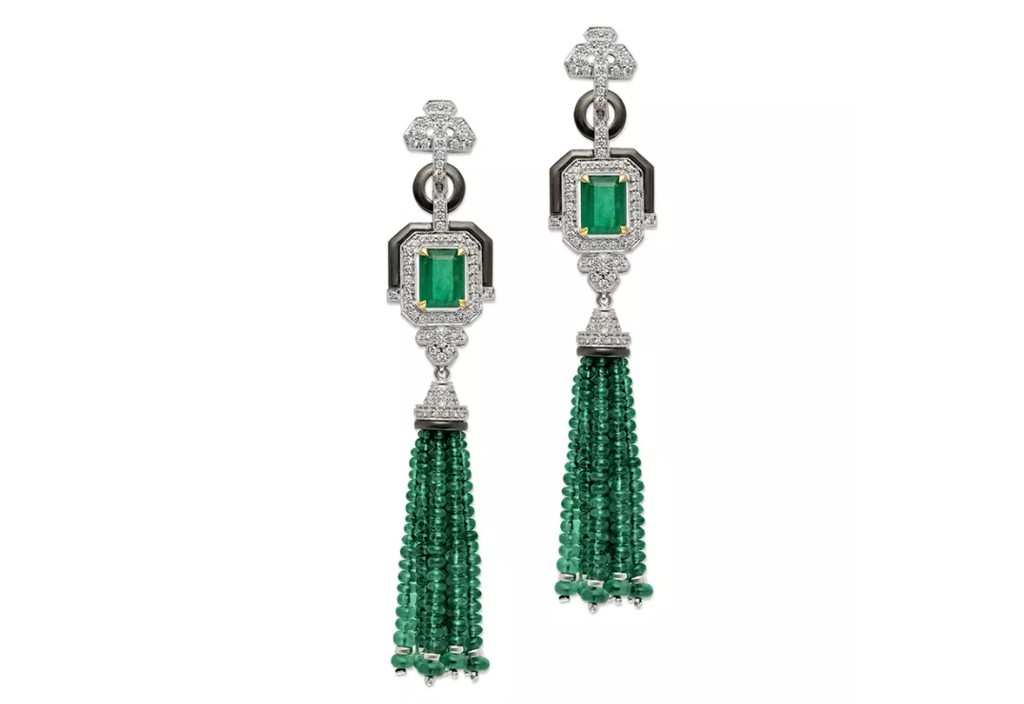 4.
Tanzanite and Pearl Bubble Ring
The only gemstone created by a living organism, pearls have been renowned by cultures the world over, and not without good reason. Rose recognizes their beauty, immortalizing them in the dedicated Purely Pearls Collection. The Tanzanite and Pearl Bubble Ring from the said collection is a stunning example of Rose's dedication to creating timeless pieces with exquisite detail and elegance. Featuring a breathtaking 1.35 Carat Solitaire at its centre, surrounded by a sea of Pearl and Tanzanite Bubbles, the statement ring can transform any look into a mesmerising one.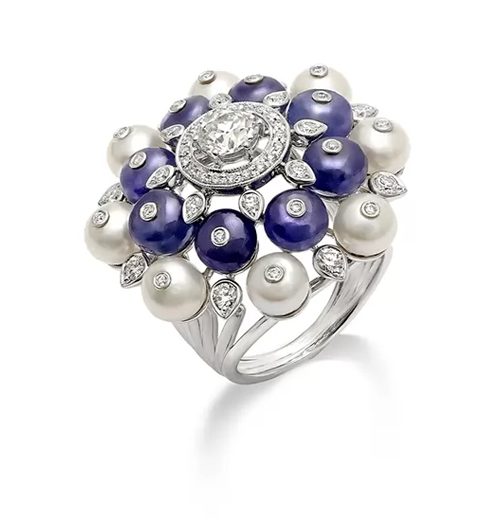 5.
Marquis de Chartreuse Emerald Necklace
The Marquis de Chartreuse Emerald Necklace is from Rose's coveted Treasures Collection. Every piece in the collection is one of a kind, renowned for its heirloom qualities. The designs are conceptualised to showcase the natural beauty of every gemstone they feature. The Marquis de Chartreuse Emerald Necklace features stunning deep green Emeralds emulating a regal crown, the neckline is made from a wreath of floral motifs, each piece made of rare Mitchell Cut Diamonds in the centre and Emeralds for petals. Suspended from each flower is a stunning Emerald drop, making for a true statement piece that is sure to capture the excitement and hope of many new years to come.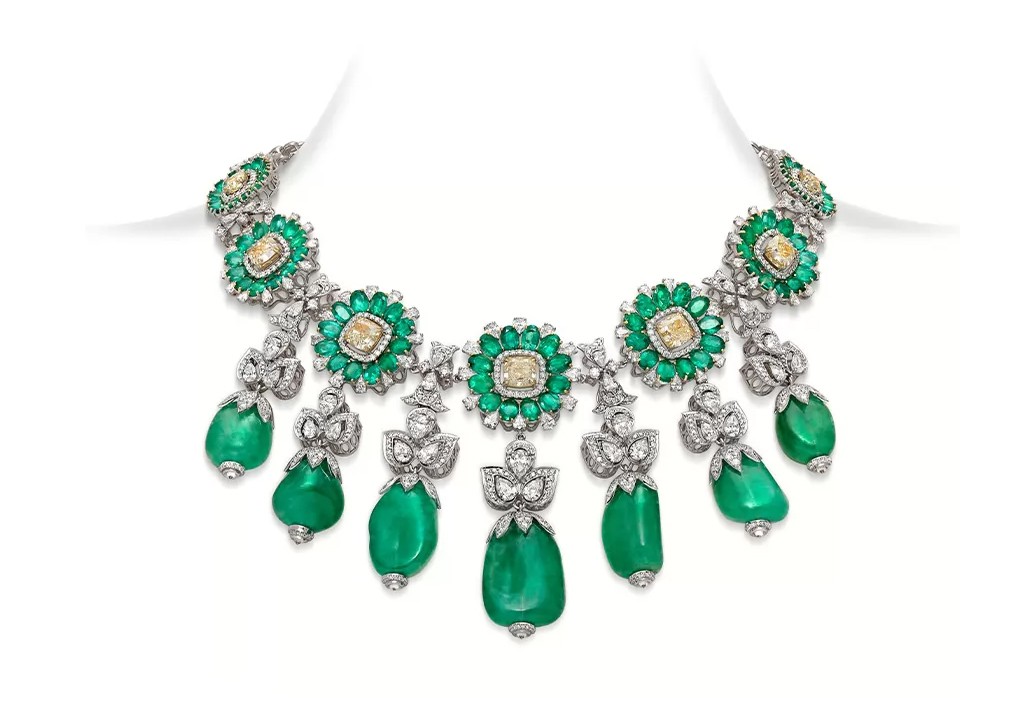 If you love jewellery as much as we do, then you know that jewellery is more than a mere accessory. The right piece is like magic, transforming any outfit whether you're going for brunch, dressing to address a meeting or attending a grand affair. As things finally begin to normalize this year, take control and charge head-on armed with the finest jewellery to dazzle and charm the new year!