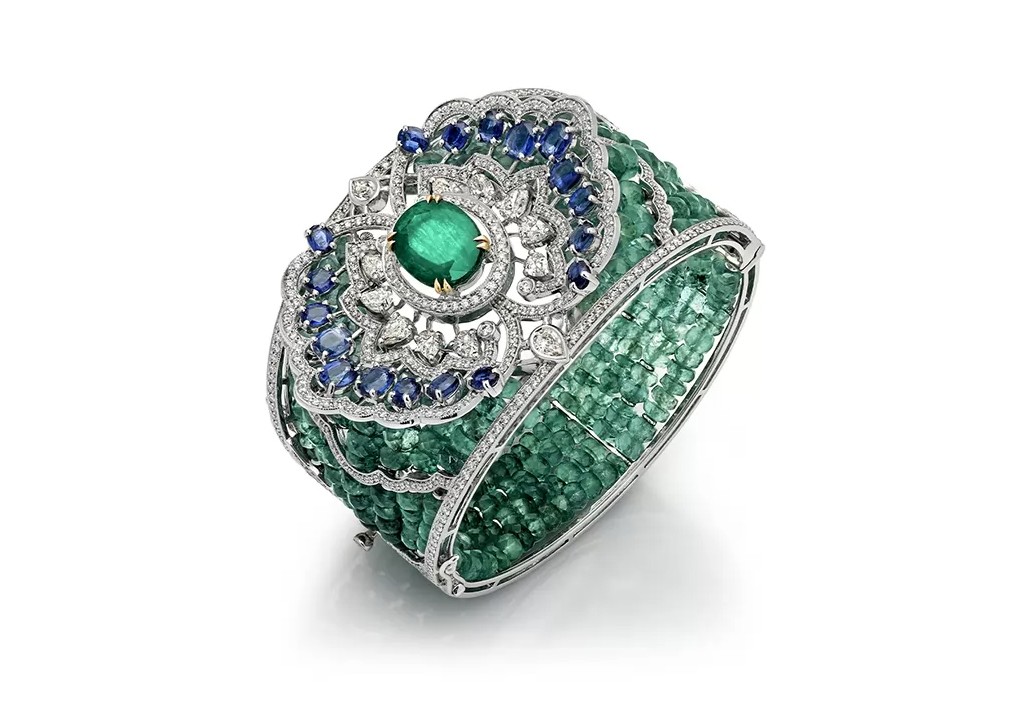 Top 7 Exquisite Jewellery Pieces That will Enhance Your Holiday Look
As the year draws to a close, it is time to hang up your lights and get ready to host that grand reunion or to escape with that big trip. If there was ever a time to splurge a little on yourself, this is the holiday season to do it! With so many incredible pieces to choose from, from some of the most expensive jewellery to iconic holiday jewellery, it can seem daunting to pick the perfect piece. Read on for our top jewellery pieces that will enhance your ensemble this holiday season!
Floral Fantasy and Pearl Earrings
From the Colours of Life Collection, the delicate forms of the Floral Fantasy and Pearl Earrings take inspiration from Mother Nature and are beautifully crafted by Rose's master artisans. Vibrant exquisite gemstones, cut in Rose's very own lapidarian, are accompanied by sparkling Diamonds and set in stylish designs. The floral motifs and naturalistic design truly bring Earth's richest hues to life. This pair features a beautiful pearl at the center, surrounded by stunning Rubies encrusted with brilliant Diamonds. The floral-themed earring is perfect for a tropical getaway or an evening soiree.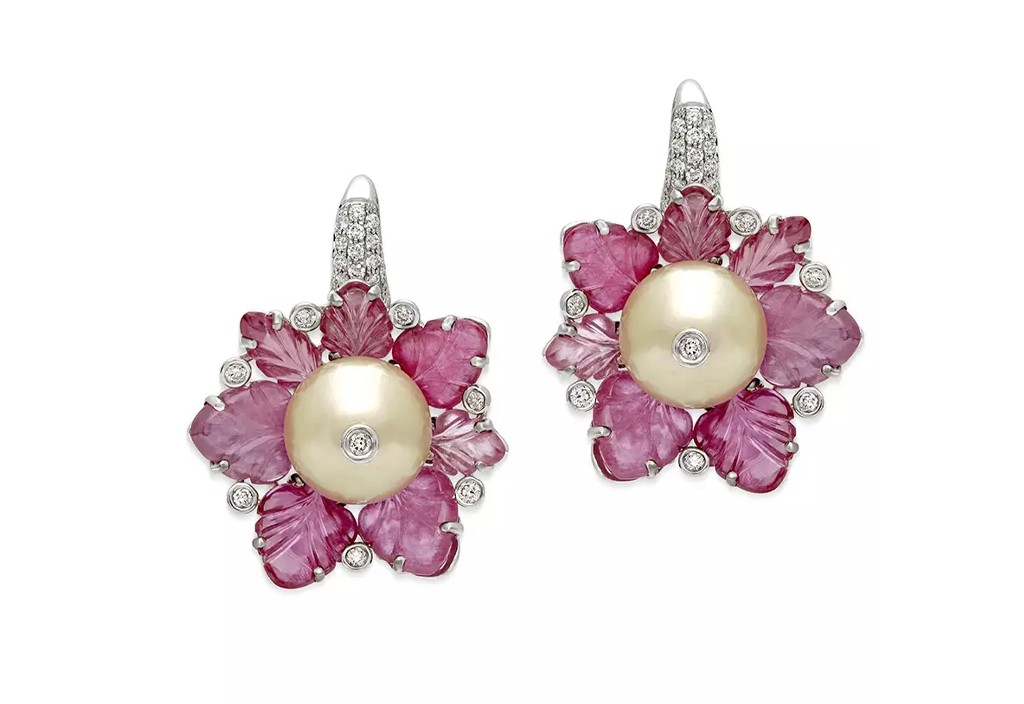 Butterfly Petite Band Ring
Rose's rendition of stackable jewellery, the Rac-N-Stac Collection is designed to capture and express the innumerable moods and looks of the wearer. The Butterfly Petite Band Ring is a slender stackable Forevermark Diamond Ring. With a beautiful butterfly motif bringing out the holiday spirit, and an interchangeable blue enamel band, the ring is sure to keep your holiday jewellery collection fresh and lively.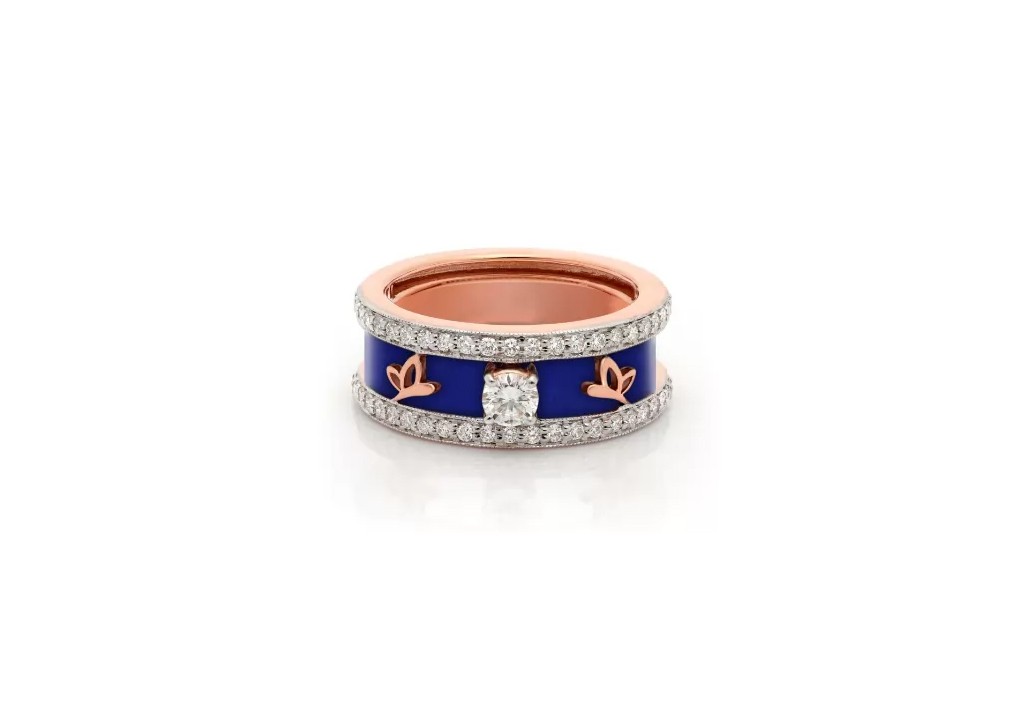 Turquoise and Diamond Floral Pendant Necklace
Inspired by the floral gardens of Tivoli, Italy, the Turquoise and Diamond Floral Pendant Necklace from Rose's Tivoli Collection is an ode to feminine beauty through its vibrance and symmetry. Set in 18K White Gold, the Turquoise pendant is encrusted with brilliant Diamonds. Its floral form adds a certain playfulness to your aesthetic, while simultaneously elegant, perfect for the holiday season.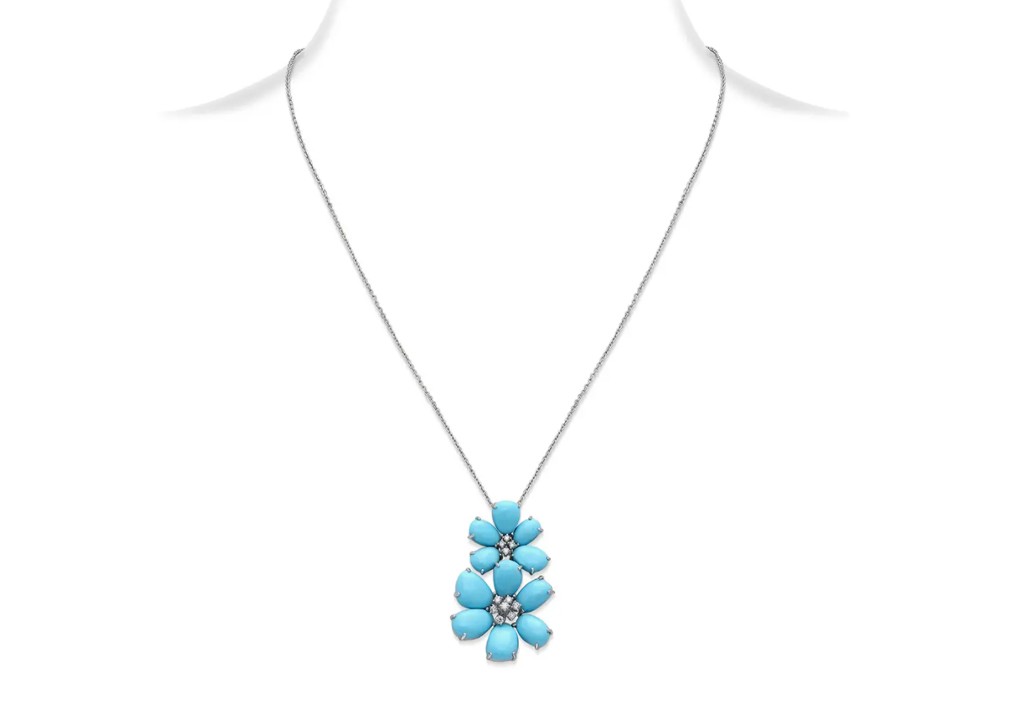 Ocean Angel Cuff
The Ocean Angel Cuff is a bold statement piece from the Colours of Life Collection. As the name suggests, it draws its inspiration from the deep blues and greens of the sea. At its centre is a single Zambian Emerald, surrounded by fancy-cut and brilliant-cut diamonds and stunning oval Kenites, coming together to form a beautiful angelic, winged-floral, art-deco motif. Hundreds of Emerald beads are strung together to form the cuff, a truly unmissable piece for any holiday jewellery collection.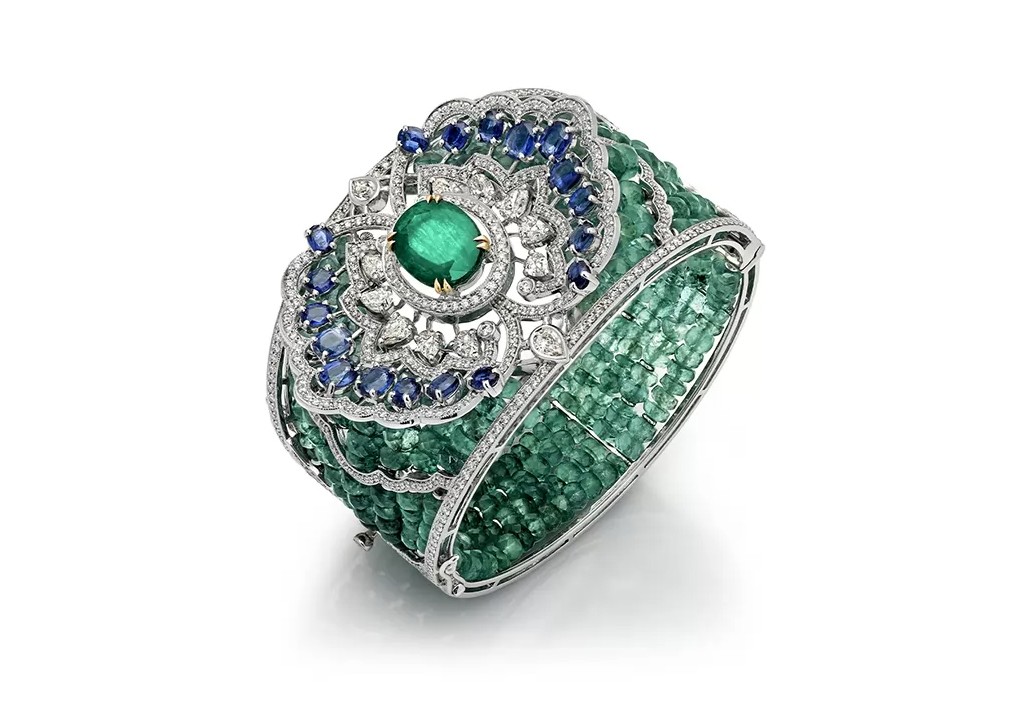 Marquis De Chartreuse Emerald Diamond Earrings
From Rose's Treasures Collection, the Marquis Chartreuse Emerald Diamond Earrings is a one-of-a-kind piece, the kind that is destined to become a family heirloom. The Emerald and Diamond encrusted floral earrings have rare Mitchell Cut Diamonds in the center. Featuring a stunning solid Emerald Drop dangling on tri floral Diamond motifs, the beautiful pair is sure to elevate your holiday look for years to come.
Tanzanite and Diamond Floral Ring
The Tanzanite and Diamond Floral Ring is a spirited affair of colour and symmetry. Set in 18K White Gold, the ring is sure to add glamour and grandeur to your outfit. The centre of the ring features stunning Tanzanites, and beautiful Diamonds, adding to the ring's floral grace. Feminine and beachy, while simultaneously bold and elegant, this ring is an ideal investment for your holiday jewellery.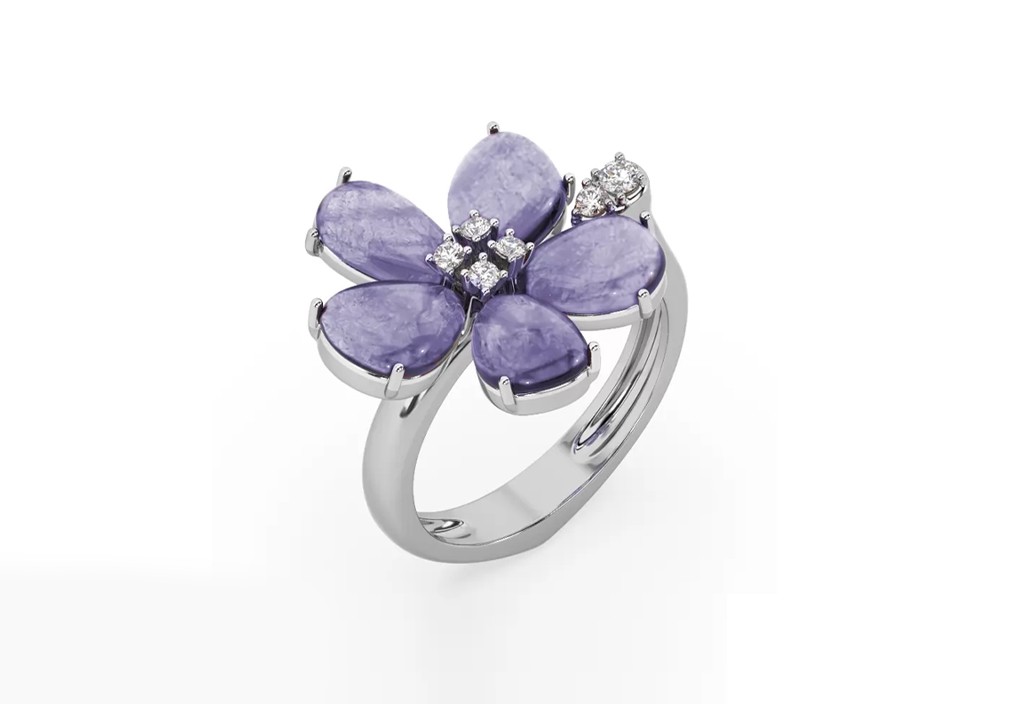 Art Deco Pearl Emerald Necklace
A tribute to the Roaring '20s, Rose's Art Deco Pearl Emerald Necklace from the Opera Collection is a homage to the Art Deco or Style Moderne movement of the era. Its design features exquisite filigree work, a streamlined aesthetic using stylized geometric forms, accentuated through the use of materials like Black Onyx and Emeralds. One of the most expensive diamond necklaces, this piece is a beautiful four-line Pearl Necklace held together by Emerald and Diamond Art Deco motifs, perfect to add a little sophistication to your ensemble.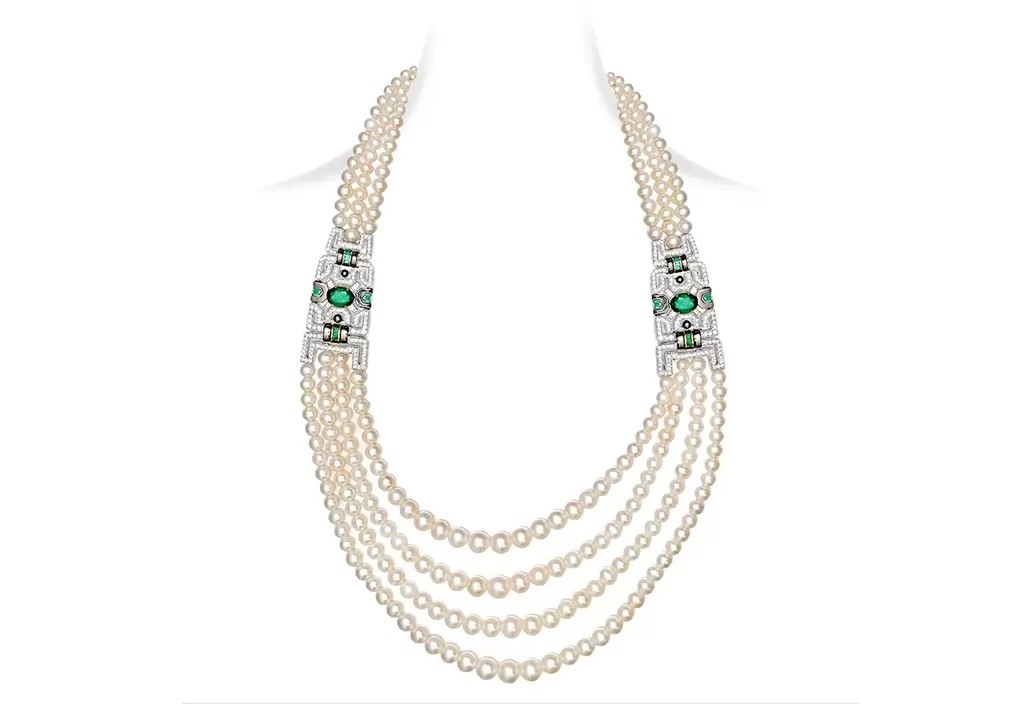 Holidays are all about new experiences, whether they be created at home, at a friend's, or somewhere abroad, forming priceless memories for years to come. Holiday jewellery is fantastic for absorbing those memories, transcending accessories to become mementos to a time near and dear. Rose wishes you all the best as you embark on your holidays and make precious memories!