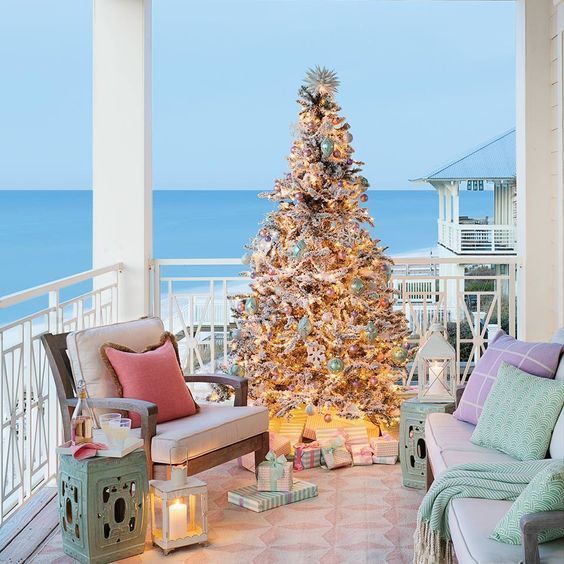 Top Ideas for Elegant Christmas Themed Decorations
It's the most magical time of the year! With Christmas right around the bend, it's never too early to plan your holiday-themed home décor. Read on for our top ideas for elegant Christmas-themed decorations!
Classic Cheer
The evergreen Christmas theme is instantly recognizable with its predominant holiday colours of red and green. The iconic colour palette has been associated with the holiday season for centuries, and not without good reason. The colours trace their origins back to the Celtic era, first finding their way into the festivities through Holly plants. The red and green plants were thought to bring beauty and good fortune during the long winters. Today, the Christmas colours are associated with the cherry red of Santa's coat and the deep greens of the evergreen fir trees. When it comes to this décor theme, think lots of lots of green, pops of red, twinkle lights and cozy textiles. Use green as the anchor colour, grounding the aesthetic through actual greenery. We recommend faux greenery, through wreaths and garlands to really add to the Christmas charm! Red on the other hand is a powerful colour, so use it sparingly for maximum effect. Poinsettia plants that are red and green, Christmas ornaments, stockings and candy canes are sure to lighten up the mood. The secret to modernising the look is to space out the reds and greens with neutrals. Whites, blacks, woods and the like help the reds and greens pop without being overbearing. Bring home the Christmas cheer with a red and green themed palette sprinkled with whimsical holiday decor and ornamentation for a traditional look that never goes out of style.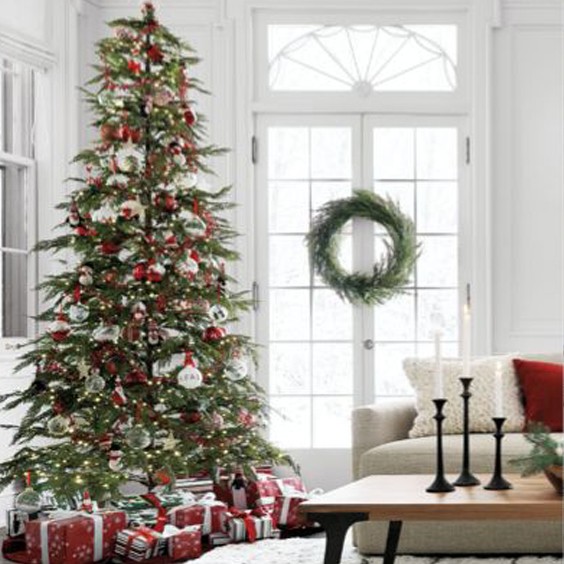 Christmas by the Sea
Christmas is traditionally associated with visuals of cold, wintry nights, navy skies dotted with snowfall, the warmth of a cosy fireplace and Christmas gifts wrapped snug under the Christmas tree. While nostalgic, many of us don't live in environments that experience cold winters, let alone snowfall. However, that doesn't mean we can't share in the Christmas spirit! Deck out your Christmas tree with holiday beachy ornaments such as anchors, starfish, lighthouses, shells, and more. The theme extends to the rest of the decorations, finding inspiration from beautiful natural materials and objects found in and around coastlines worldwide. The aesthetic features a colour palette of seafoam green, soft blues, and whites to create a relaxed, nautical feel. Using natural objects such as seashells and driftwood alongside gorgeous glittery ornaments, fairy lights, and select festive florals, the seaside theme manages to be unmistakably Christmas without a whisper of traditional holiday décor.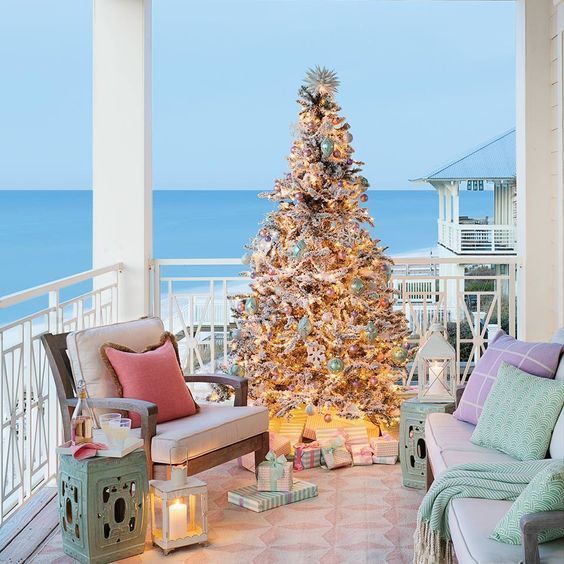 Glamourous Elegance
The Pantone Colour for the Year 2021 was not one, but two colours; PANTONE 17-5104 Ultimate Grey + PANTONE 13-0647 Illuminating. Stable and solid yet simultaneously warm and optimistic, the grey and gold colours set the tone for 2021. White, silver, and gold is a timeless colour palette, perfect to create an elegant, "Ritzy" holiday charm to your Christmas décor. Think lots of snow, and even more sparkle. Decorate the Christmas tree with white ribbons, golden ornaments and silver bows. If you want to really kick things up a notch, look at platinum christmas trees. They really catch the eye and when decorated with chic white fairy lights, create a truly memorable look. The theme draws from royal materials such as silk and ceramic for inspiration. Silver and gold is a timeless pairing,creating a stylish and sophisticated look. Balance the glitz and glam with natural textures from wood to plants for pops of greenery. The options are endless, ranging from silver ornaments and snow globes to mercury glass ornaments and golden candles to create the perfect elegant Christmas of your dreams.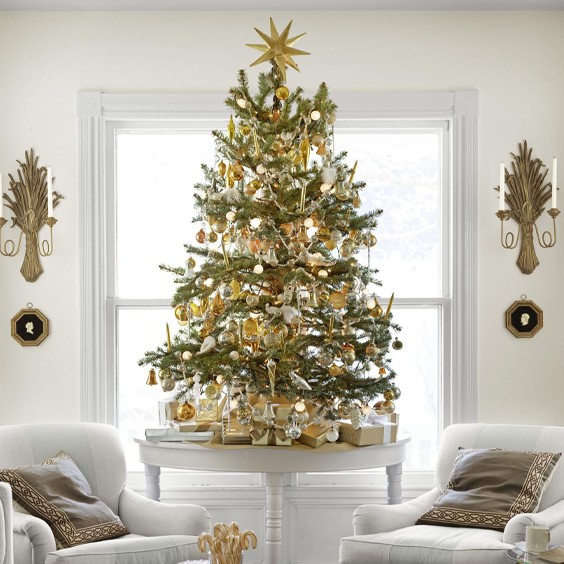 Sustainable Christmas
While decorating is immensely fun, it should be done guilt-free. Decorations that bring us so much joy can also be harmful to the environment. However, there are great sustainable alternatives, and it can be immensely rewarding with a bit of creativity. Firstly, the Christmas tree has long been a centre of the debate, whether to purchase a natural tree or a faux one. The good news is you can now rent one; the same tree is useable for decades. For home décor, get creative! Look at what you already have and see how you can use it. Use sustainable wrapping paper for presents, make wine cork garlands, pine cone arrangements, while wreaths, red leaves and dried orange slices can make for some truly unique Christmas decorations. For ornaments, you can use fragrant ingredients like cinnamon, old polaroids and yellow fairy led lights to create a truly warm and welcoming ambiance. In this time of excessive consumption, opting for a more sustainable approach to your Christmas decorations is eco-friendly and aesthetically pleasing!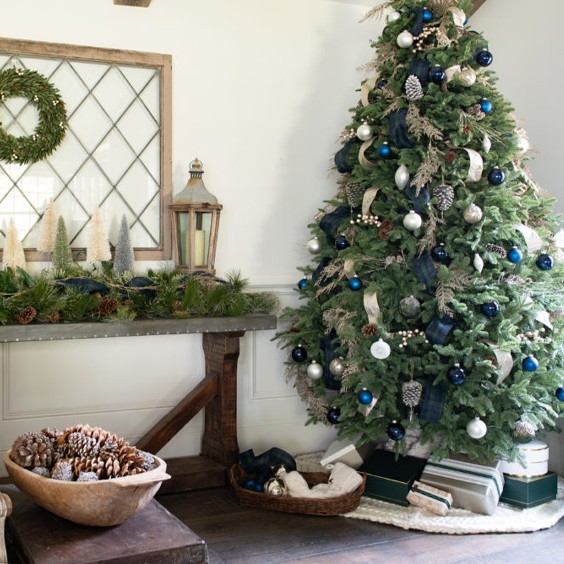 Apart from these themes, there are dozens of beautiful ideas for a sustainable Christmas out there.  Planning promotes cohesion- don't get side-tracked but instead make a comprehensive list with a definite idea of the theme you intend to create. With that said, remember to have fun. Christmas décor is a family endeavour, there is nothing that encapsulates the holidays as much as bringing everyone together to decorate and share in the Christmas spirit!