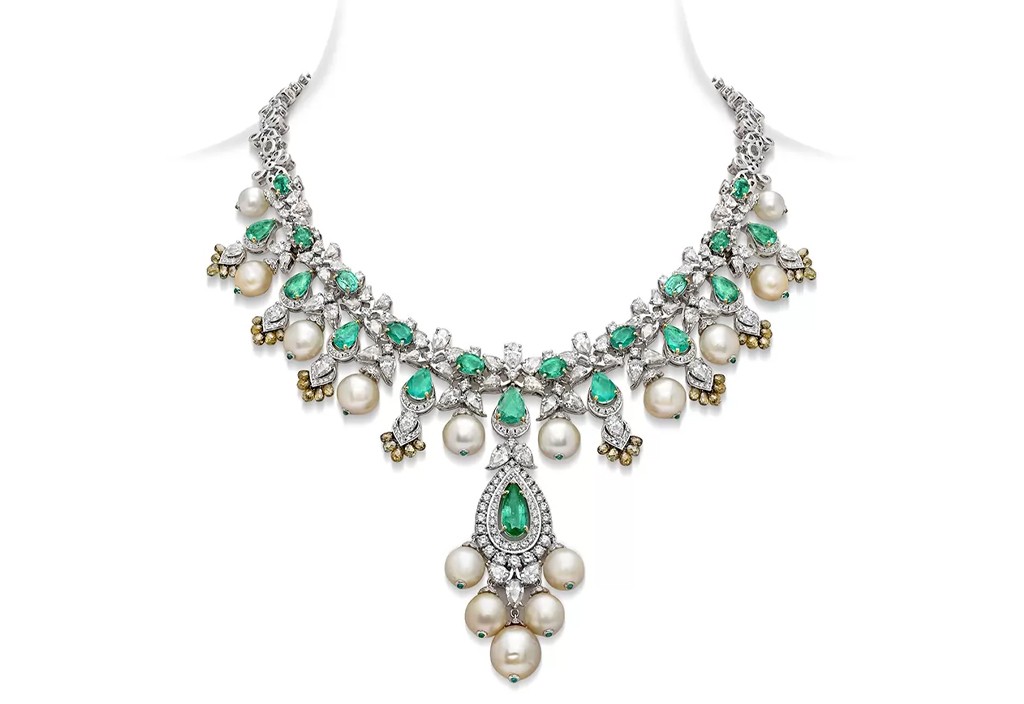 7 Alluring Bridal Sets For The Upcoming Wedding Season
With every turn of the calendar, wedding season fast approaches. On the big day, every bride needs her jewellery and wedding ensemble to capture the majesty of the milestone. Wedding trends can be fickle, and change quicker than the autumn breeze. To help you arrange your luxury bridal jewellery, we've collated a list of the best bridal jewellery sets this wedding season. Read on for our top picks and favorite luxury bridal jewellery sets!
1. CLASSIC DIAMOND & PEARL BRIDAL NECKLACE
From Rose's My Trousseau, My Treasure Collection, the elegantly designed classic diamond & pearl bridal necklace is a showstopper. Featuring stunning rose cut diamonds as well as brilliant cut diamonds and adorned with beautiful South Sea pearls, the necklace is a timeless piece, sure to become a family heirloom and be treasured for generations to come.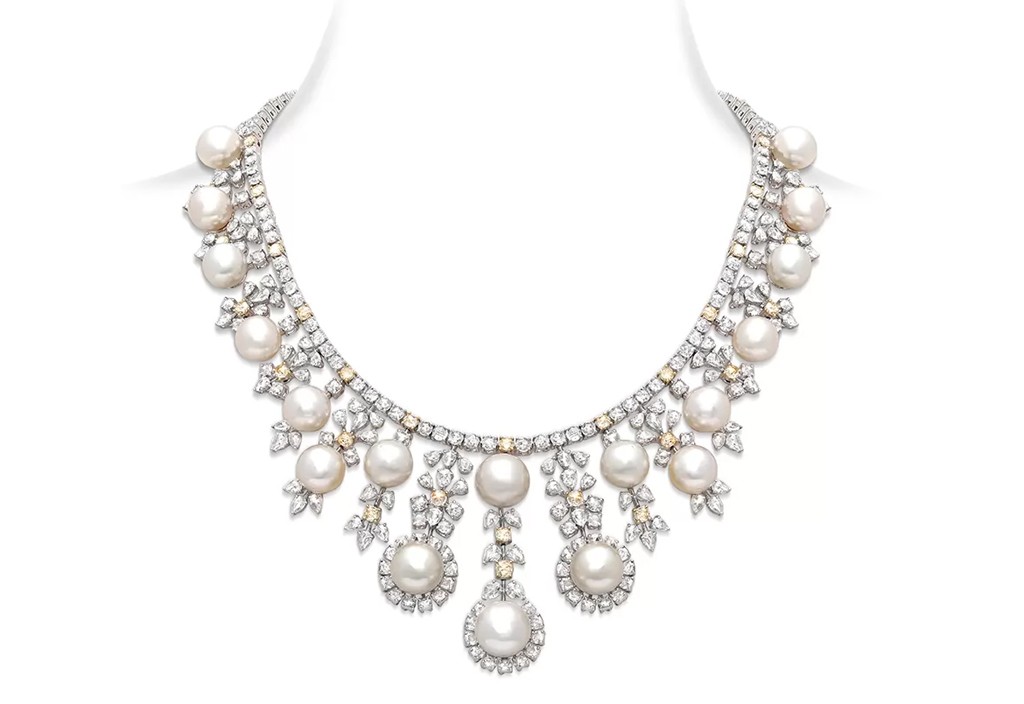 2. EMERALD DROP BRIDAL NECKLACE
A more contemporary necklace, the diamond emerald drop bridal necklace from Rose's My Trousseau, My Treasure Collection, is a seamless marriage of modern and vintage aesthetics. The centerpiece of the necklace houses a stunning deep green emerald drop, adorned by pearls, roses, and brilliant cut diamonds. The entire arrangement of the necklace suggests a floral pattern, adding a sense of grace and harmony to the luxury bridal jewellery.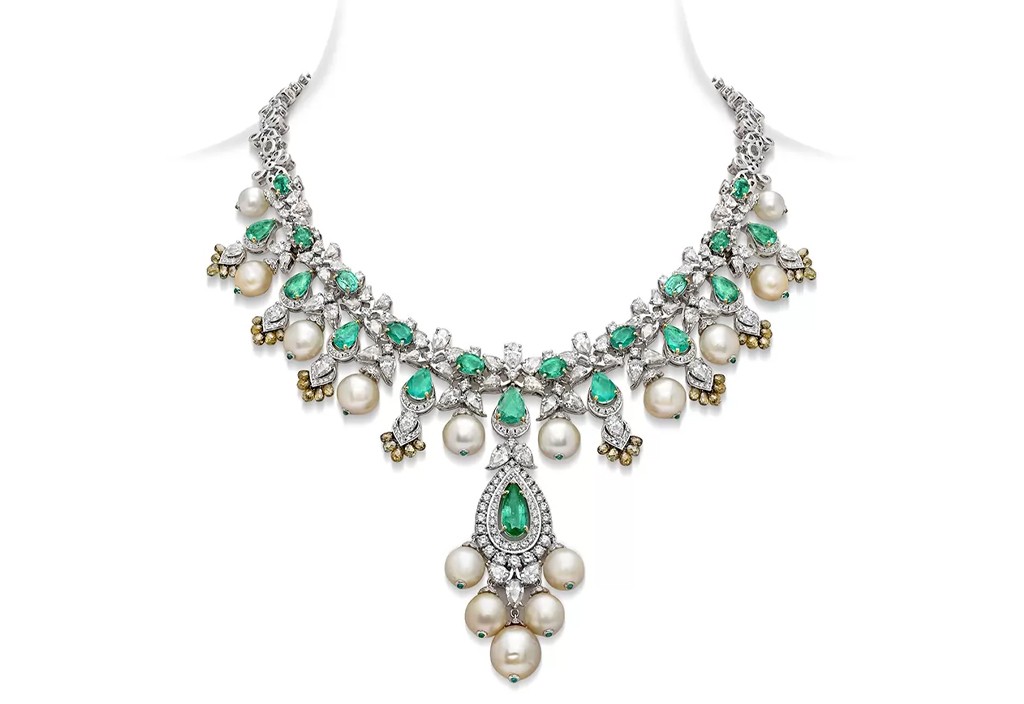 3. MEWAR HANSLI NECKLACE
Designed by Rose's master artist, the mewar hansli necklace, as the name suggests, draws inspiration from the iconic Hansli of Mewar's Royal Treasury. Bringing a new, contemporary take to the classic Indian design, the Mewar Hansli necklace from Rose's Treasures Collection features Siberian baroque emeralds, Mitchell cut pear shaped solitaires, and fancy coloured briolette diamonds. A truly unique piece, it is sure to stand out on the big day.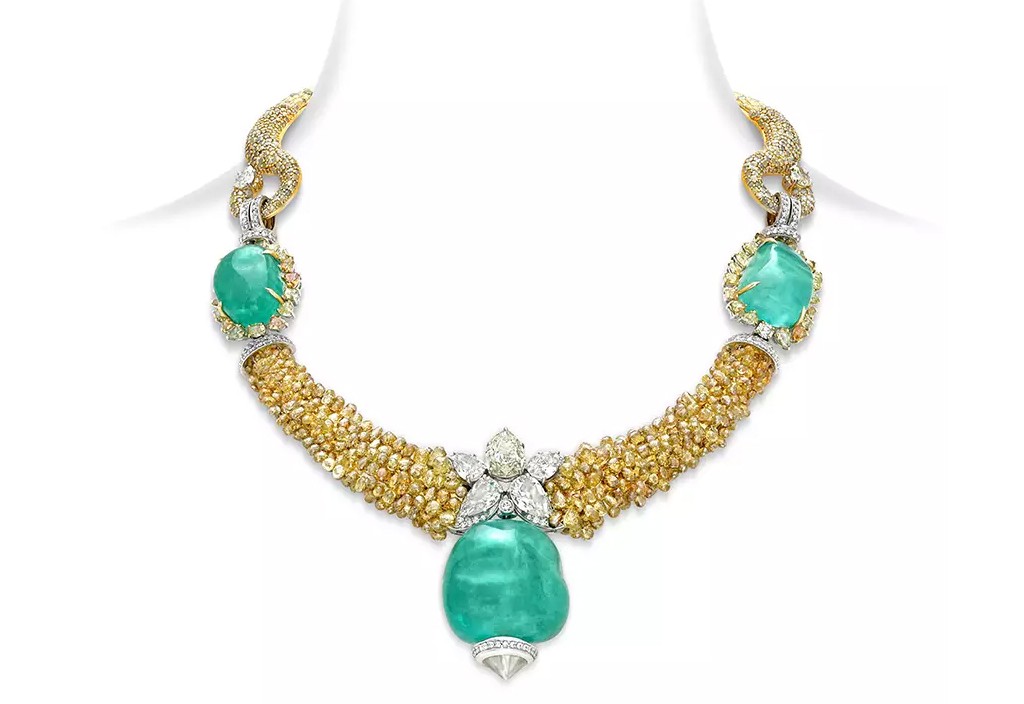 4. SULTANA NECKLACE
For a more understated aesthetic, the sultana necklace from Rose's Treasures Collection forgoes sprawling designs for a more structured, clean look, and does so with great effect. The handcrafted bridal necklace set is made up of the rarest Mitchell Cut diamonds set in 18K white gold. A classic, this wedding necklace set is perfect for the modern bride.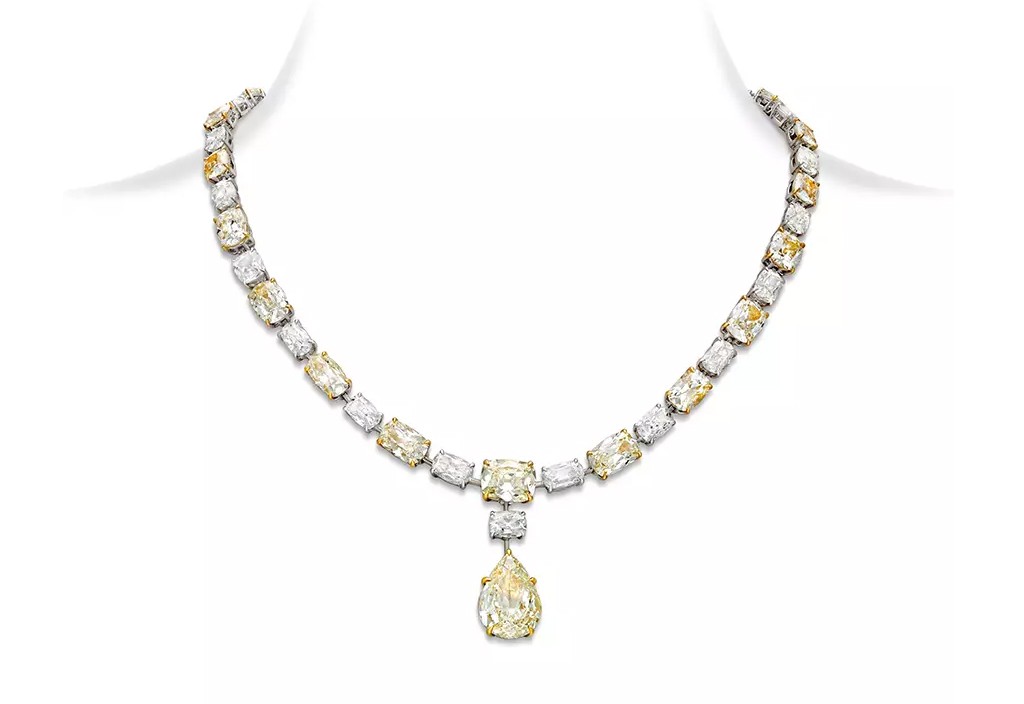 5. ART DECO PEARL EMERALD NECKLACE
A homage to the 'style moderne' of the Roaring '20s, the luxury bridal jewellery featured in Rose's Opera Collection is easily identifiable by its clean, streamlined shapes and distinguished filigree work. The Art Deco Pearl Emerald Necklace is no exception, featuring four exquisite lines of pearls strung together by emerald and diamond Art Deco motifs. A unique pick, this bridal jewellery set online is a fantastic choice for the big day.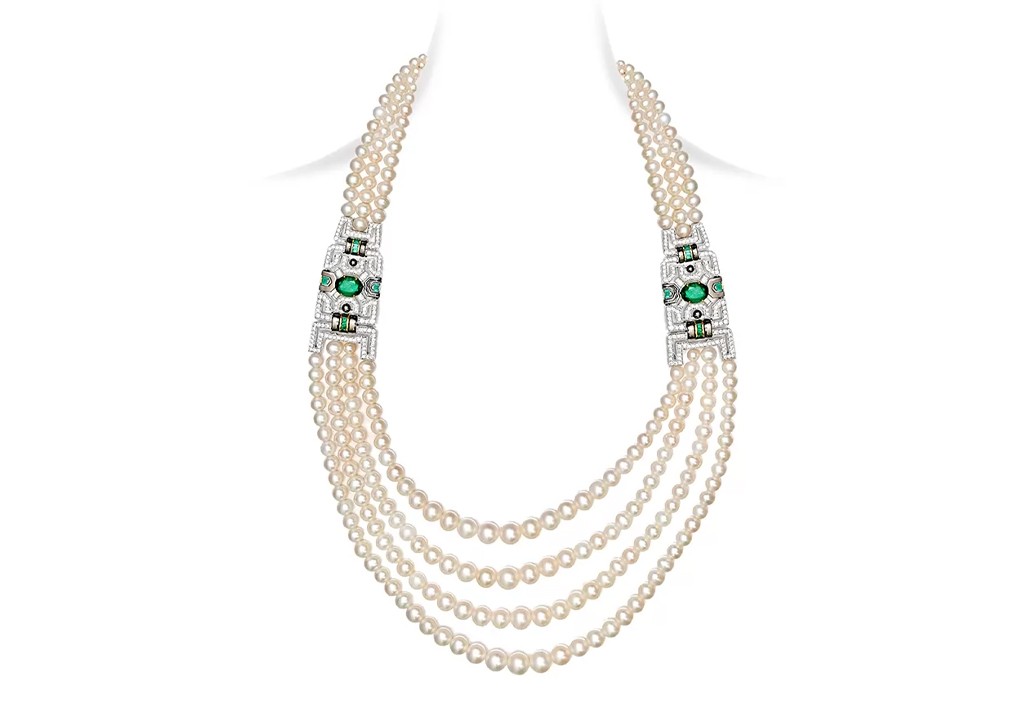 6. CLASSIC RUBY & DIAMOND BRIDAL NECKLACE
From Rose's My Trousseau, My Treasure Collection, the Classic Ruby & Diamond Bridal Necklace is an ethereal piece, one that captures and stores all the fiery memories of the big day for decades to come. Featuring lines of Thai rubies encrusted with round and marquise diamonds, each strand is masterfully crafted to ensure a perfect fit. The necklace exudes a sense of power and importance, as fit for a queen on her big day.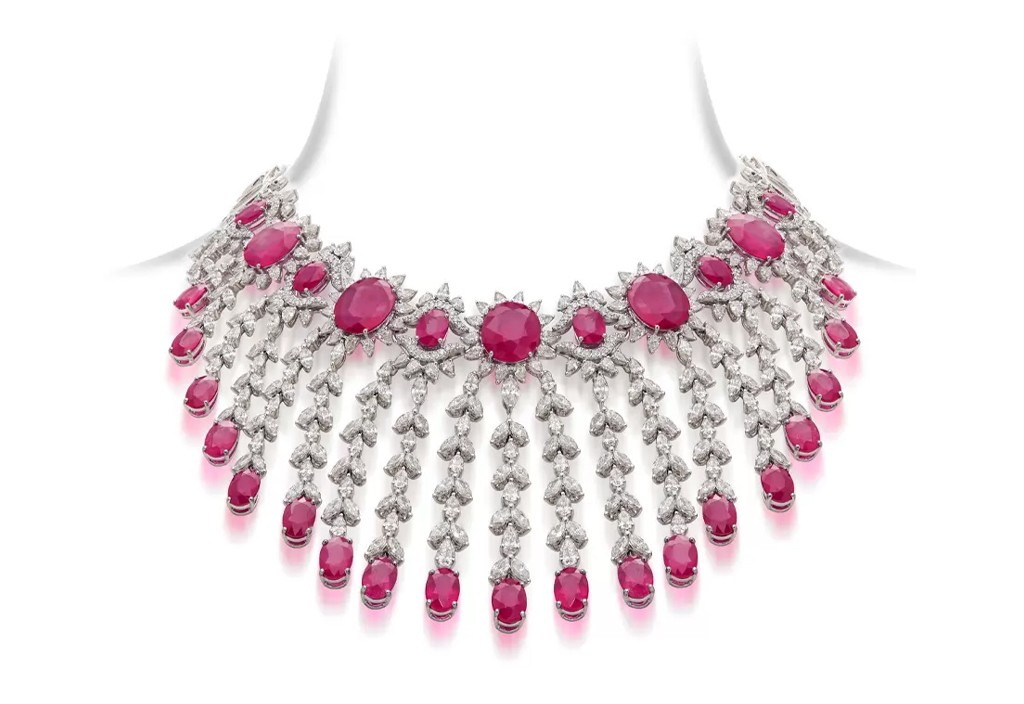 7. GULABO HANSLI NECKLACE AND EARRINGS SET
The product of centuries of mastery, the Guloba Hansli Necklace and Earrings set is Rose's ode to Indian craftsmanship, perfected over time. An ethnic bridal necklace set, the piece embeds precious gemstones and uncut diamonds into gold, featuring stunning 'meenakari' enamel work at the back. Studded with diamond vilandis and finished with emerald drops, this set is a must have addition to your ethnic luxury bridal jewellery.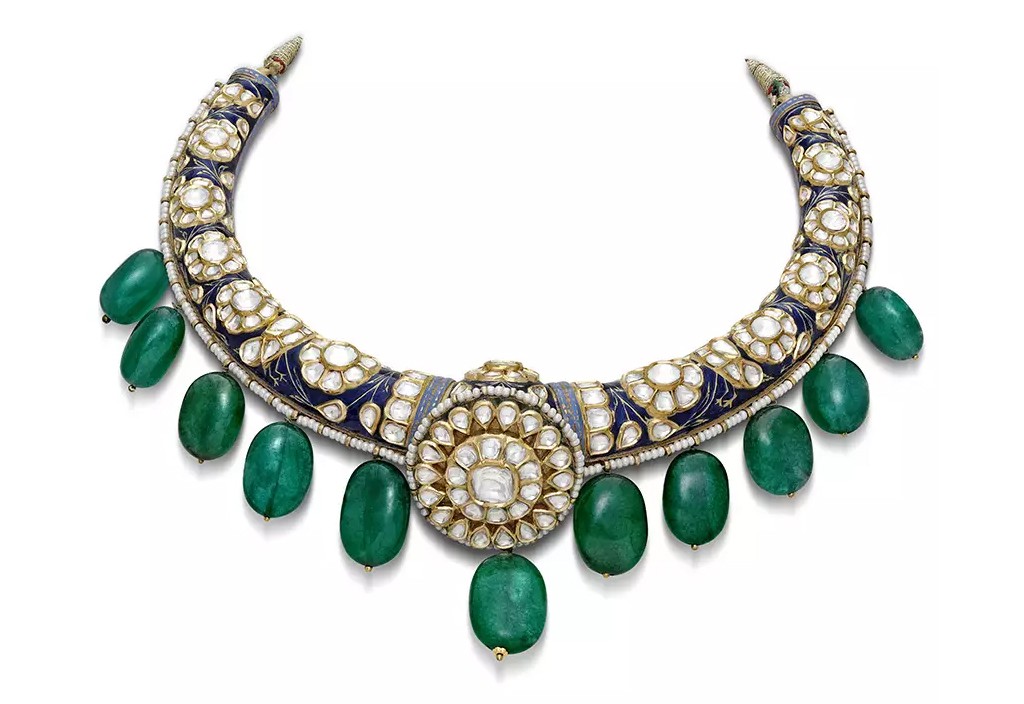 Bridal jewellery sets come in thousands of different styles, each with its own merits. Every year, new trends emerge, and it can be all too easy to get swept up keeping track of them all when trying to decide the right fit for you. What matters most is you. After all, it's your wedding, so choose what you feel best represents your beliefs and style. And as always, have fun with it!