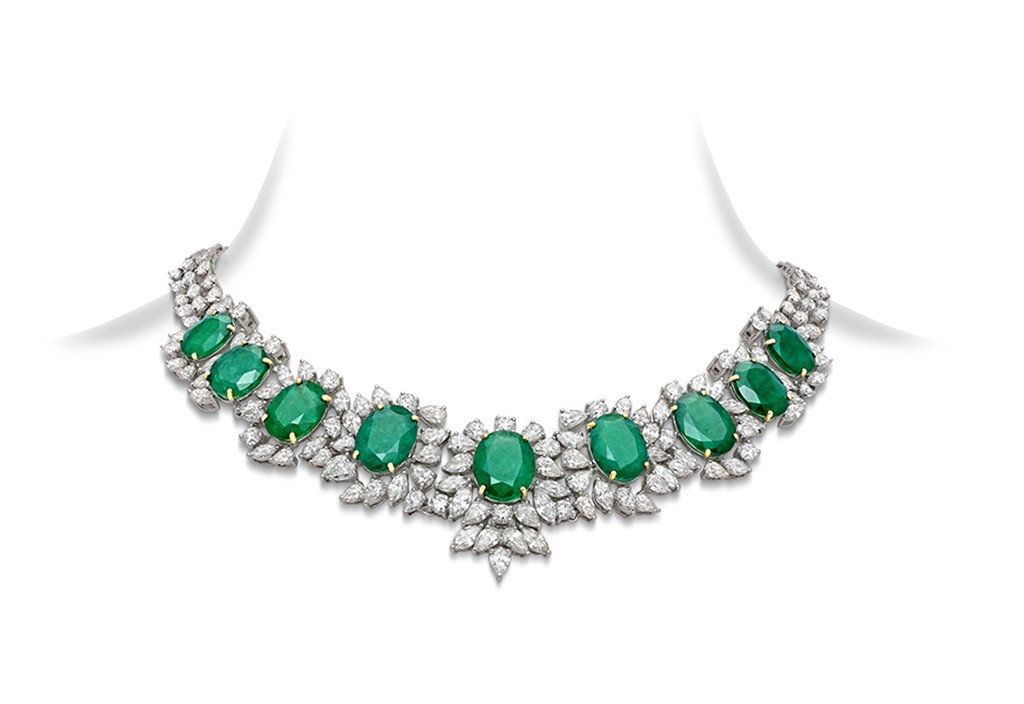 Top 5 reasons to Buy your Luxury Jewellery on therose.in
Given the present scenario, online shopping has seen exponential growth in the recent past and more so now. New age customers love the change to digital where everything is attainable at the click of a button- the new way to shop is convenient, gives them a bird's eye view of what's available, eliminates store time, is non-contact and so on. Apart from these benefits of an online platform, Rose prides itself in going above and beyond to give the digital customer the signature Rose experience. Read on for the top five reasons to shop your Rose designer jewellery online!
Insured, Nationwide Free Shipping
We realise that buying designer jewellery online can be worrisome for those concerned about the safe delivery of their high-value purchases. Rose has aimed to make the process as seamless as possible. When you choose to shop at Rose.in and,  our care does end at checkout. Every piece purchased is insured, so that you need not worry about the transit either. With free shipping extending nationwide, Rose's online store feels like it has a personal delivery service just for you.
Certified Jewellery from DGLA (Diamond and Gem Laboratories of America)
An internationally renowned organization, the Diamond and Gem Laboratories of America is a prestigious certifier. An independent authority dedicated to upholding jewellers to the highest quality and certifications ensures that their diamonds and precious stones are genuine. Rose is proud to meet and exceed the DGLA's standards, with every piece verified and accounted for so that you can stay rest assured, focusing on the incredible craftsmanship of Rose's designs.
Wide variety of collections to choose from
Rose's website features a unique range of luxury, designer jewellery online carefully crafted to suit your taste, a perfect piece for every occasion and mood. At Rose's online store, you can discover our collections of the latest bridal jewellery, jadau jewellery, pret jewellery and fine diamond jewellery online. Rose's impressive portfolio encompasses a wide array of styles, from authentic traditional Indian designs to modern Italian inspired silhouettes, from brilliant Solitaire Diamonds to enchanting Emeralds, you are sure to find a piece that delights you. Shopping for designer jewellery online has never been so easy!
40-Year-Old Legacy
The Rose Legacy is storied exquisite design, masterful craftsmanship, rich history that tells a captivating tale. Rose today is proud to be known as one of India's leading luxury jewellery brands. Founded in 1981, the name "Rose" was chosen from the eponymous flower. Rose was born of a strong vision, one that has never been lost. Since its inception, at its core, Rose has been dedicated to valuing, mastering and preserving Indian craftsmanship. Rose's jewellery is a harmony of the rich culture and design values of the East, married to the innovativeness of the West. With every piece produced by the House of Rose, it transcends designer jewellery. Each piece is the fruit of hundreds of man-hours and artistry, a story told through fine jewellery capturing the core of human existence in style.
Online exclusive pricing/deals
Rose is a celebration of artistry, emotion and memorable moments. That is why, with every season and occasion, Rose is sure to revel in the festivities, sharing the moment with you by offering exclusive pricing for the online store. Every gem is hand-selected, every piece is a product of intricate design and deep thought, and Rose prioritises celebrating with you to share in your joy and mark your occasion. We want you to enjoy your jewels just as much as we enjoyed bringing them to life!