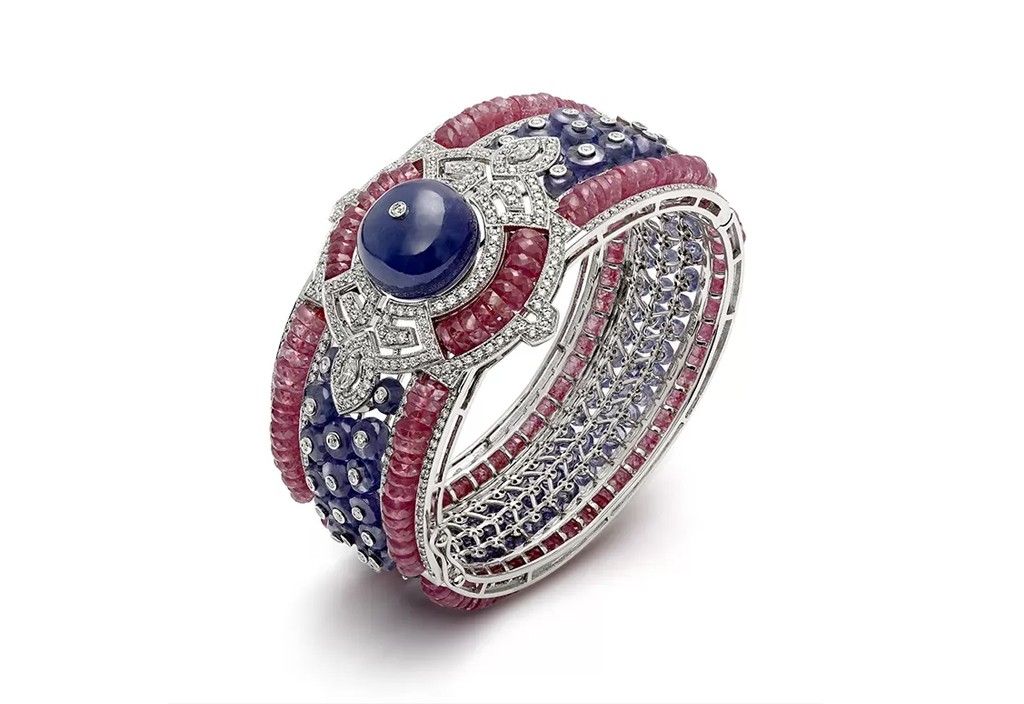 Top 5 Reasons To Buy Coloured Stone Jewellery
Versatile in style and unlimited in hues, coloured gemstone jewellery is fine jewellery at its best. Luxurious additions to any wardrobe, the sheer number of options to choose from ensures that you will always find the perfect piece for any outfit or look. Diving into the world of coloured stone jewellery, the question oftentimes becomes not whether or not to buy a coloured stone piece, but rather, which one to get?
Read on for our top five tips to guide you while choosing your coloured stone piece!
1. Exquisite Colour
Be it Opal, Turquoise, Aquamarine, Opal or any of the other many coloured stones, they all have one thing in common; an exquisite stunning, natural colour. From the ravishing red ruby to the elegant deep green emeralds, their rich hues alone are enough to mesmerize and leave one in awe.
Rose takes advantage of this inherent property of coloured stones when crafting its fine jewellery. There is perhaps no better example than the Signature Emerald and Diamond Necklace from the My Trousseau, My Treasure Collection. A timeless coloured stone necklace, it features a central square cut Emerald, complemented by a beautiful garland of Freshwater Pearls and Emerald Drops.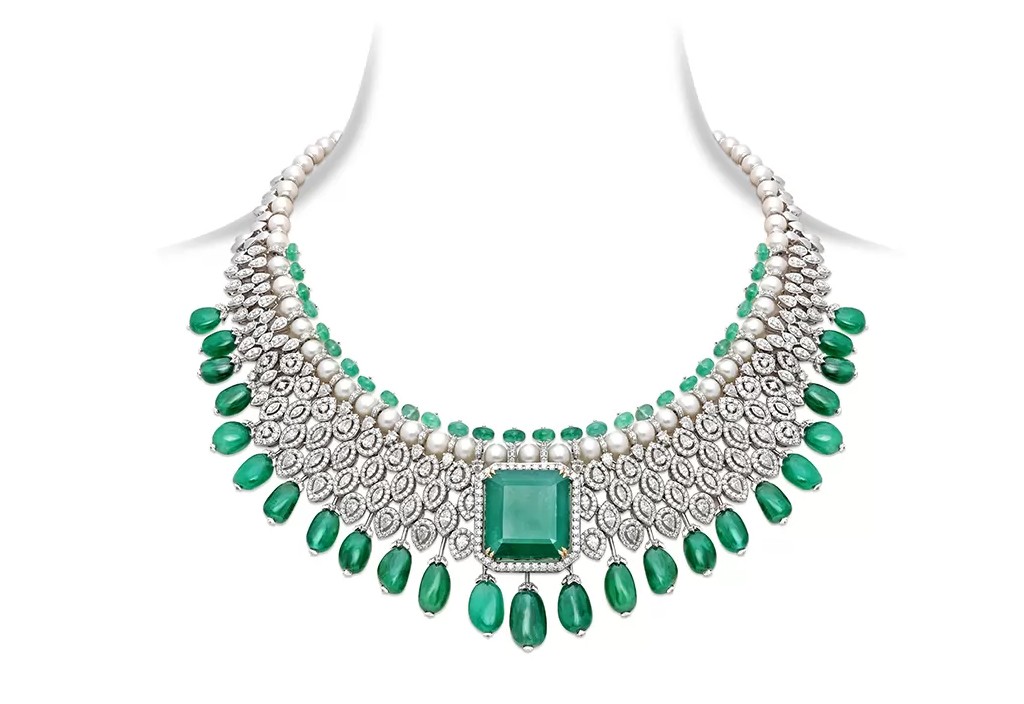 2. A Stone For Every Mood
Lauded for its versatility, one can find coloured stones incorporated into a myriad of designs, from rings, to elegant cuffs, to exuberant necklaces. Moreover, coloured stones can be used to enhance any ensemble. Minimal, small coloured stones can be incorporated into a delicate flower shaped ring, giving an air of femininity to your outfit. On the other hand, many coloured gemstones can be fitted onto a necklace or cuff, to create an aura of confidence and independence.
A brilliant example of the former is the Tanzanite and Diamond Floral Ring from Rose's Tivoli collection. Inspired by the flora of Italy's Tivoli gardens, the ring made from stunning violet Tanzanite and Diamonds is sure to add colour and grace to your look.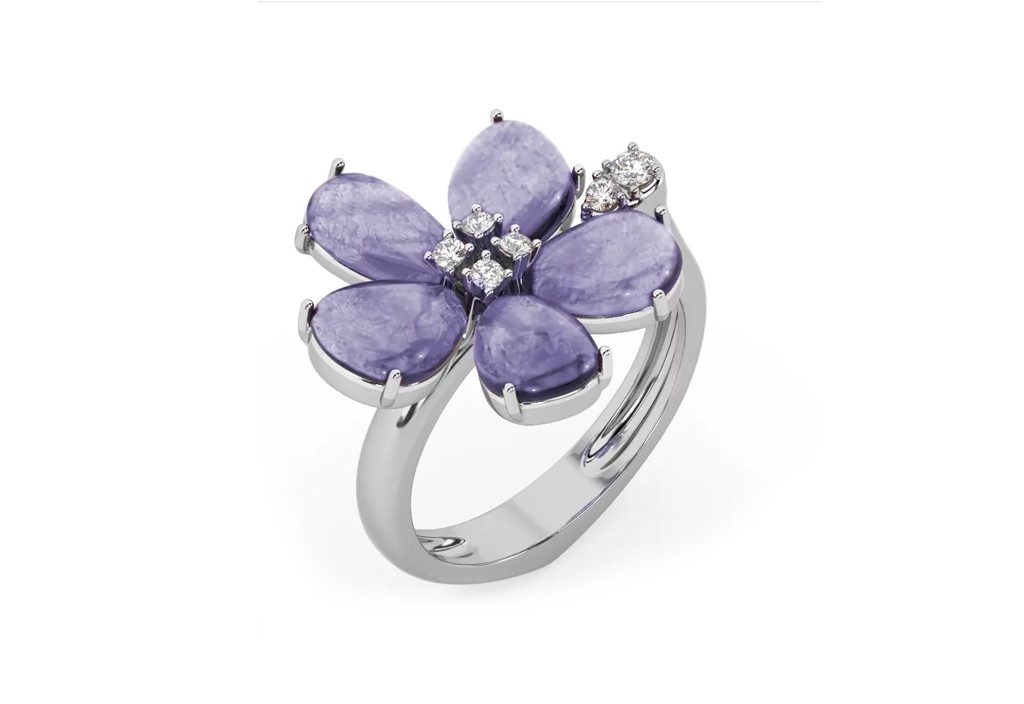 3. Natural Healing Powers
Coloured stones and fine jewellery have had an important part in our history, not only for their beauty but also as they possess natural healing properties, sometimes even used as powder for medicinal purposes. Stones like Ruby help increase the function of your brain, heart and liver, while the Emerald can not only detoxify your body, but can also promote feelings of amity between friends. Natural coloured stone jewellery not only promotes your wellbeing, but it does so in style.
Rose's Greco Art Deco Cuff Bracelet from the Opera Collection is made from Tanzanite and nearly a hundred radiant Ruby Rivets lining the sides. A masterfully crafted coloured stone bracelet piece inspired from the roaring '20s, the cuff exudes significance and glamour, all the while energizing you with it's healing properties.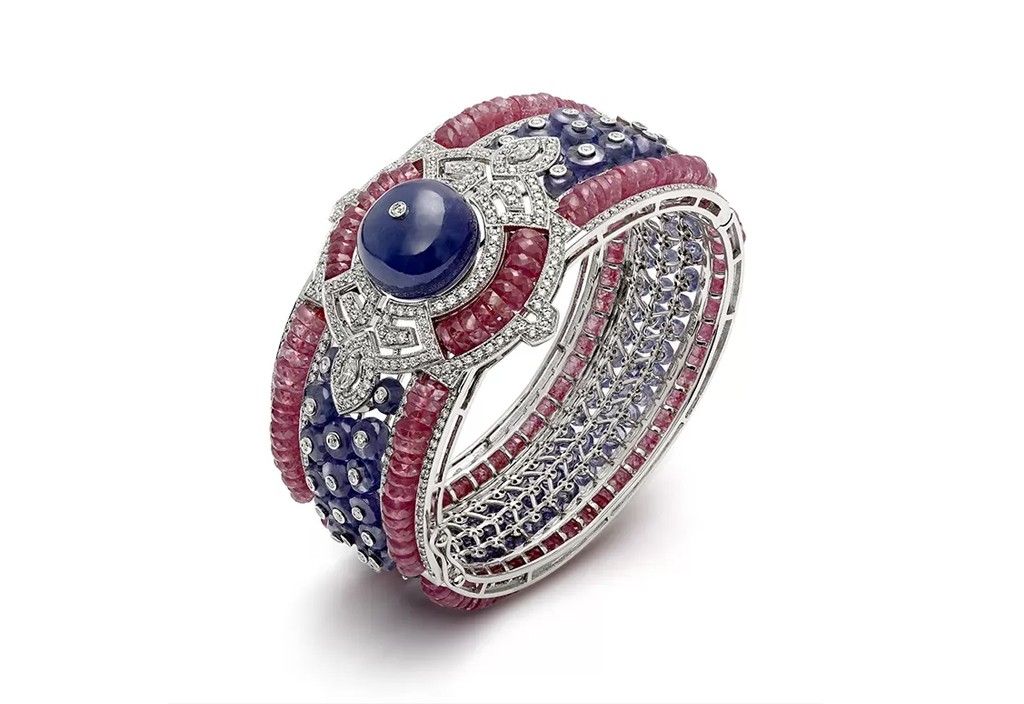 4. Kaleidoscope of Light
A masterfully cut coloured stone can shine like a diamond, a dazzling kaleidoscope of light and reflection, casting colorful shadows all around. Coloured stones occur in every shade of the spectrum, so whether you are smitten with shades of Turquoise or ravishing shades of red, you are bound to find a piece in the exact hue you adore. Rose's Colours of Life Collection takes full advantage of this fact, taking inspiration from the greatest artist, Mother Nature herself. The Floral Bouquet Necklace from this collection is ethereal. With mesmerizing rows of Tanzanite beads unified by a floral Ruby motif, the necklace will make your outfit radiate in it's light.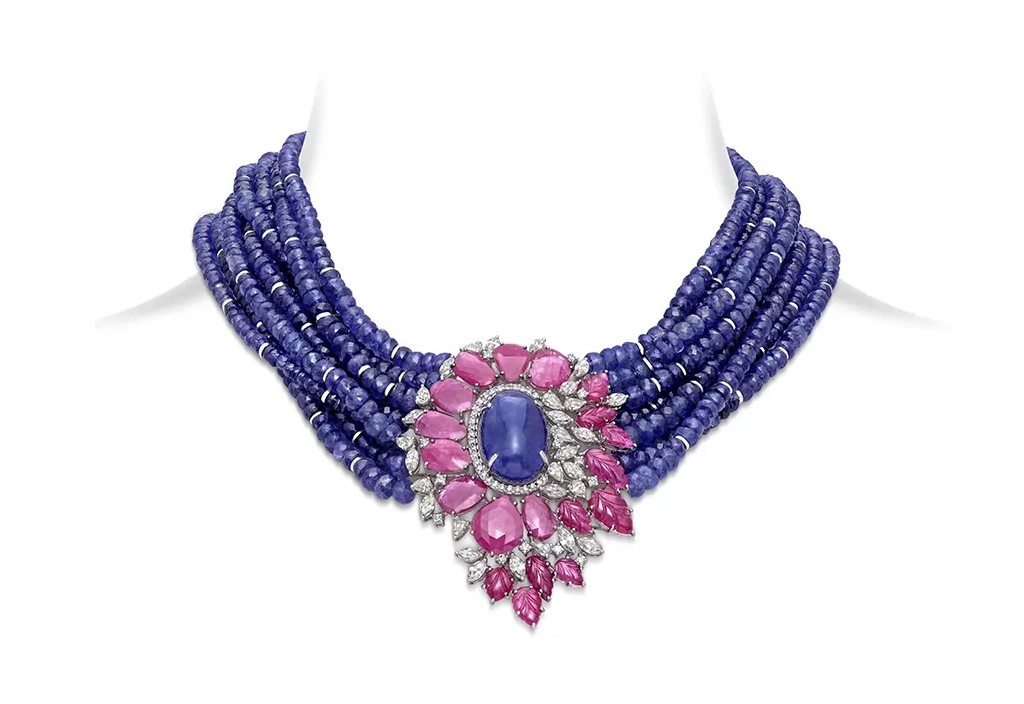 5. Good Investment
While gold and diamonds are at the forefront of talks regarding investment and fine jewellery, coloured stones too are now seeing appreciation, both monetarily and in popularity. Recently, coloured stones are becoming an increasingly attractive option for investment, their value appreciating more than that of even diamonds.
Coloured stones are also great keepers of priceless moments, whether it's your birth month, an anniversary or anything else, a coloured stone to remember a milestone in your life is a priceless sentiment, quite literally becoming a treasured memory. The Marquis De Charteuse Emerald Diamond Earrings from Rose's Treasures Collection is a brilliant addition , a modern heirloom. Featuring dangling tri floral diamond motifs and solid emerald bead drops, it is sure to elevate your ensemble while also being a solid financial investment, second only to the priceless memories it holds.