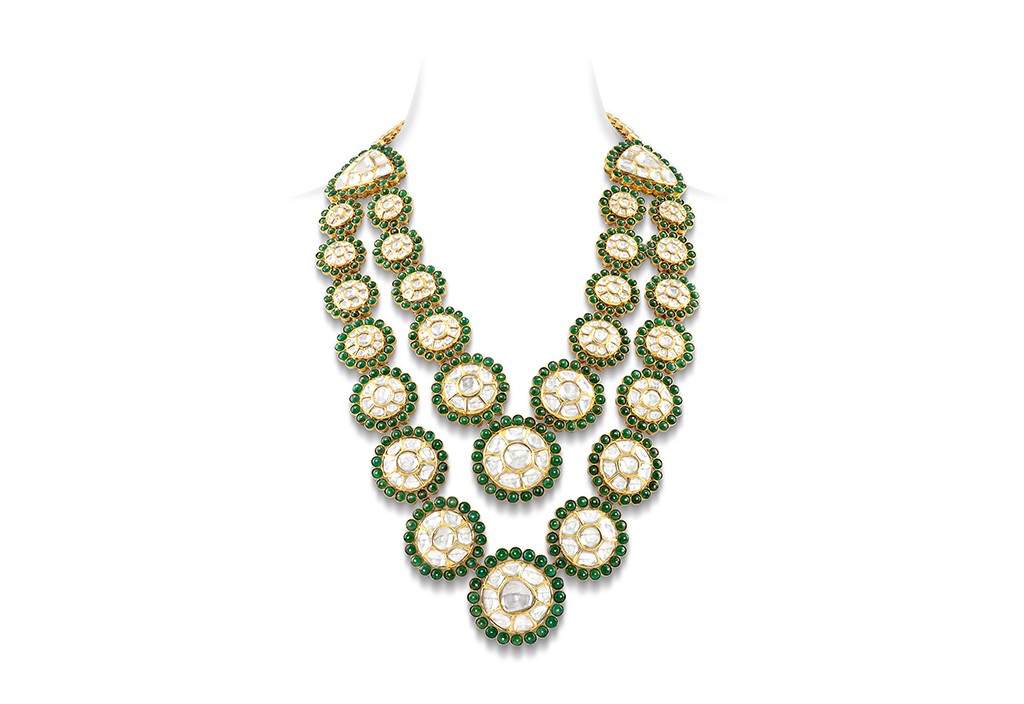 5 Iconic Looks Inspired From Bollywood Films
Bollywood thrives in India's heart. Home to stunning imagery, visceral imagination, glitzy glamour and larger than life stars, Indian movies are perhaps our favourite medium of entertainment nationwide. Bright, vibrant and full of energy, they are a true celebration of culture and colour. So it is no wonder that Bollywood stars and movies push the envelope, constantly setting wardrobe trends with equally stunning luxury jewellery, immortalizing them in film.
Read on for our favourite looks inspired from Bollywood films.
Aishwarya Rai's Jadau Jewellery in Jodha Akbar
A true masterclass of film, Jodha Akbar was a treat to watch. A film made with immaculate detail- a visual magnum opus. From grand, sprawling sets to the visually stunning cinematography, and of course the opulent jewellery- Jodha Akbar gave us gorgeous necklaces, beautiful anklets and ensembles reminiscent of Indian Royalty.
Shop the look with Rose's Jadau Collection. Immaculate grand designs featuring looks inspired by the Mughal Era will spoil you for choice. A testament to Indian craftsmanship, the exquisite pieces feature precious gemstones and uncut diamonds set in brilliant yellow gold. The most spoiling example of a royal look is our Chatti Haar necklace, where a stunning _ct of rose-cut diamonds are embedded in gold with incredible 'minakari' enamel work at the back. It is made to cover the entire neckline and chest, projecting unmistakable grandeur.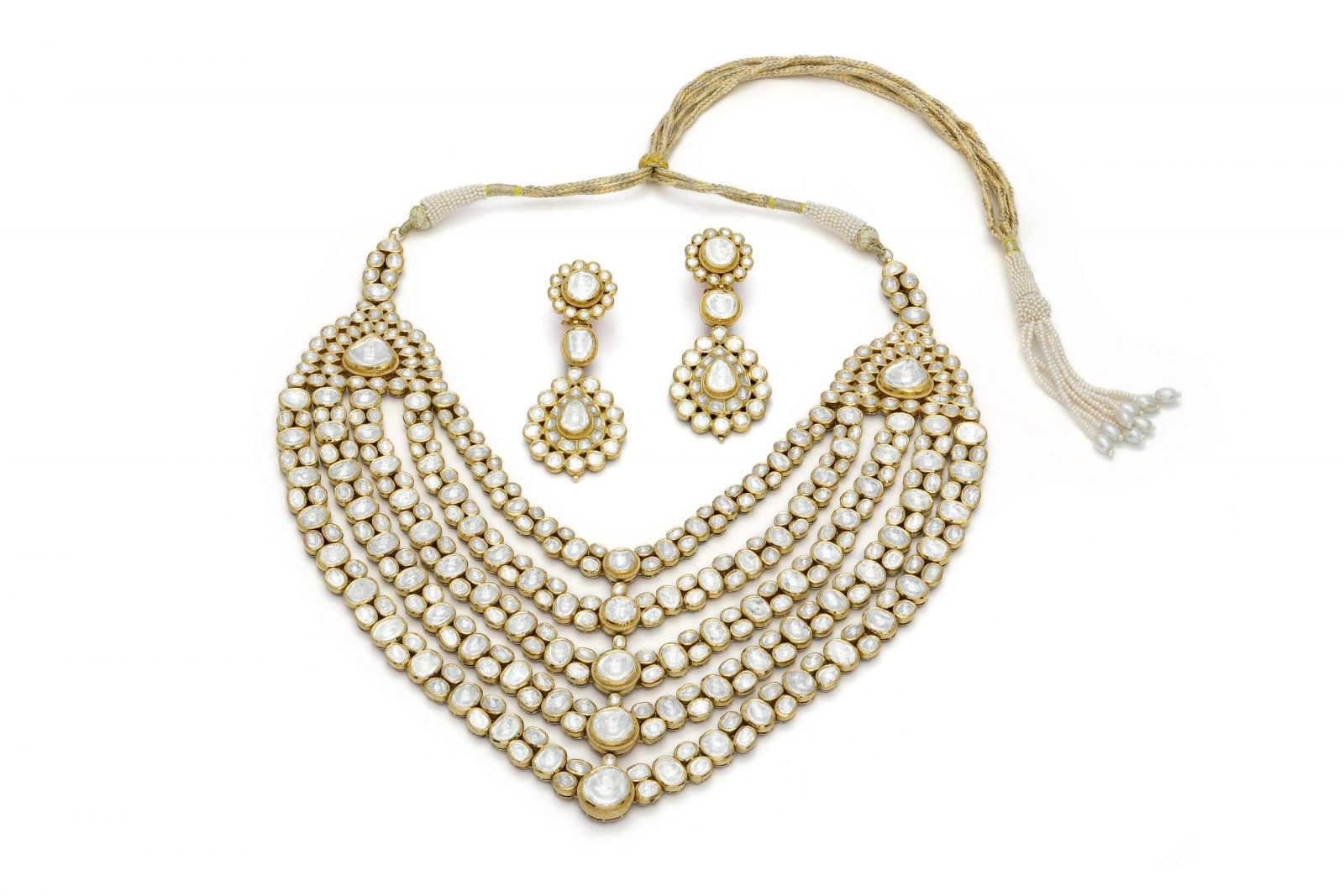 Alia Bhatt's statement Jhumkas and Maang tikka from 2 States
2 States, a film about modern love highlighting the troubles of inter-community unions, was an adaptation of a 2014 book by Chetan Bhagat and an instant classic. While the families went through their tribulations, the film concluded in an emotionally charged wedding where love triumphed over all odds. For the special scene, Alia Bhatt wore a crimson Benarasi lehenga and accessorized her look with stunning luxury jewellery; a choker-style kasu necklace, yellow gold temple jhumkas, a maang tikka, a belt and a stack of stunning bangles.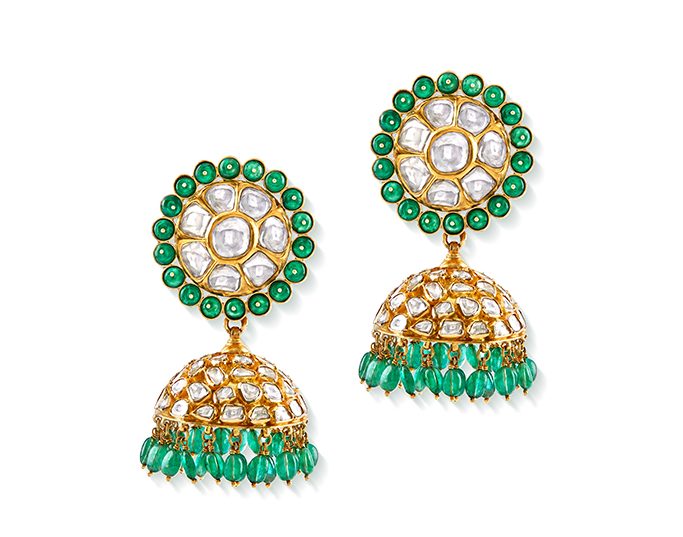 Lisa Haydon's Solitaire Diamond Earrings from Ae Dil Hai Mushkil
Known for her fashion-forward looks, Lisa Haydon has made a name for herself with back to back ensembles that consistently stun and set trends. Her 2016 cameo in Ae Dil Hai Mushkil was unforgettable due to her hilarious accent, chic wardrobe and inspiring luxury jewellery pieces from some of the world's most expensive jewellery brands. From the adorable cliché to the elegant and Avant-Garde. In particular, the diamond solitaire earrings she wore during the evening soiree scene is ethereal in its elegance.
Shop the look with Rose's Sultana Diamond Earring from Rose's Treasures Collection. Featuring three exquisite Mitchell Cut Diamond set in gold are interconnected to make a timeless pair of solitaire earrings. The earrings are sure to dazzle with every glance, a must-have for your jewellery collection.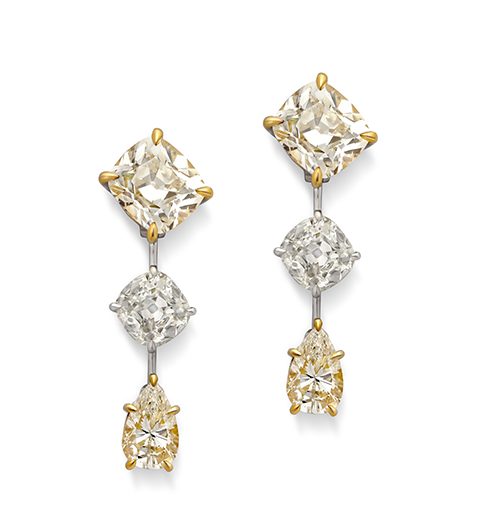 Deepika Padukone's Earrings from Ram Leela
Sanjay Leela Bhansal's 2013 film, Ram Leela, was an instant success. Besides the sizzling on-screen chemistry shared by its lead actors, audiences and fashion enthusiasts were enthralled with Deepika's gorgeous Gujarati look during the musical sequence, Lahu Muhn Lag Gaya. Her mesmerizing ensemble featured pieces from luxury jewellery brands; she wore an intricate lehenga, complemented with mirrors, dark kajal and heavy luxury jewellery. Her earrings, in particular, chand balas (moon-shaped earrings), while a subtle detail, worked wonders to elevate her look.
From one of the most prestigious Indian luxury jewellery brands, Rose, the Emerald Diamond Mewar Hansli Earrings from the Treasures Collection are similar. Featuring Emerald baroque drops hanging delicately from a wreath of Mitchell Cut Diamonds, this pair of brilliant earrings are elevated by a classic touch of the finest gemstones.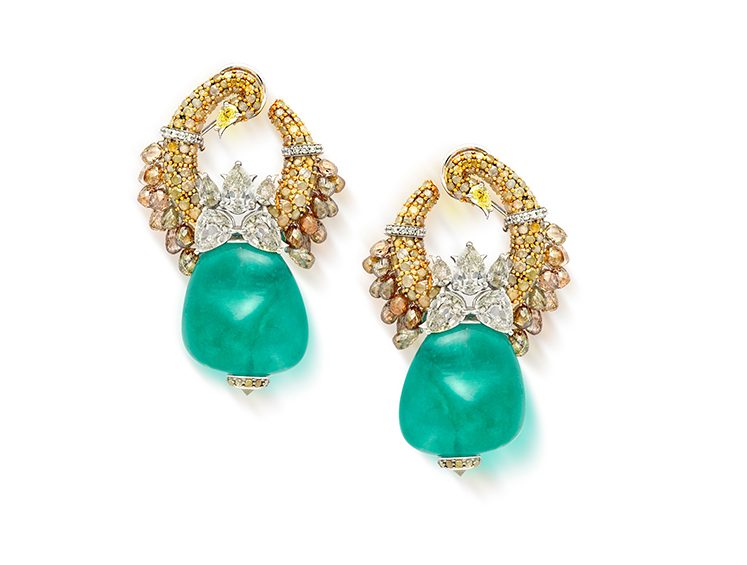 Sonam Kapoor in Aisha
Over the course of her career, Sonam kapoor has grown a personal brand with every appearance, both on and off the silver screen. One of the first to bring high fashion to the Indian film scene, Sonam's unique brand of chic and minimal western looks have left their mark. In the 2010 film, Aisha, Sonam's ensemble truly was a pivotal point in her expression, highlighting many looks, from sporting Christian Dior dresses to all white derby outfits, all accented by minimal and chic jewellery.
Shop this look with Rose's Bella Rosa Collection. The Prêt Jewellery Line is the perfect union of traditional, Indian filigree work with contemporary European aesthetics. Diamonds and coloured gemstones are set in 18k gold to make effortlessly modern yet timeless pieces.