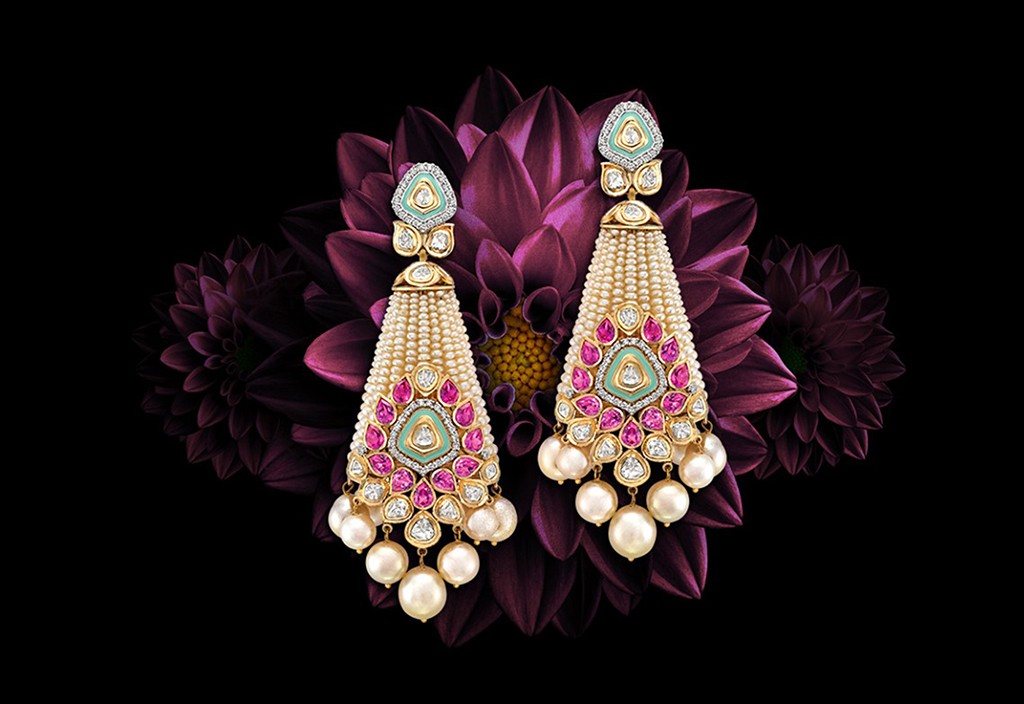 Up Your Earring Game!
10 Luxury Earrings Every Fashionista Must Own
At Rose, we believe that earrings are one of the purest forms of self-expression, an extension of your personality. They are fun, versatile and expressive; one can seemingly never have enough. No matter the occasion, there's always a pair to meet it, each one unique. With that said, we believe certain staples should be included in any collection, ensuring that you'll have mesmerizing accessories regardless of where you're headed.
Read on for our top ten picks for must-have luxury earrings to round up the perfect ensemble.
 1.Studs
Stud earrings are a staple of any fashionista's wardrobe, wearable as night and day looks regardless of your wardrobe choice. Rose takes them one step further to exude signature style. The Classic Trilogy Stud Earrings from The Commitment Collection is crafted in 18K white, rose and yellow gold with brilliant-cut diamonds. Each solitaire is encased in a diamond halo; the trio represents the heart, the mind and the soul- a perfect trilogy of true commitment.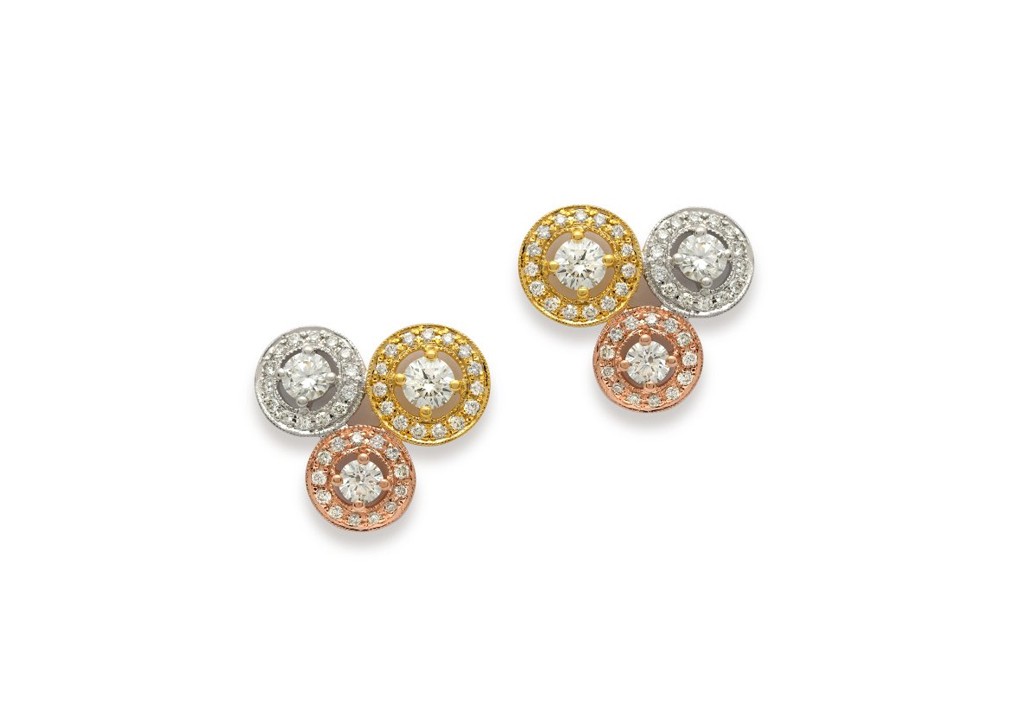 2.Solitaire
Classic and sophisticated, Solitaire earrings are effortlessly beautiful and versatile, blending in with any style or look. Every once in a while, there comes a truly captivating piece; one such pair is from Rose's Treasures Collection, the Sultana Diamond Earrings. Featuring three exquisite Mitchell Cut Diamonds set in gold, interconnected to create a linear diamond earring. A perfect statement of elegance, status and style.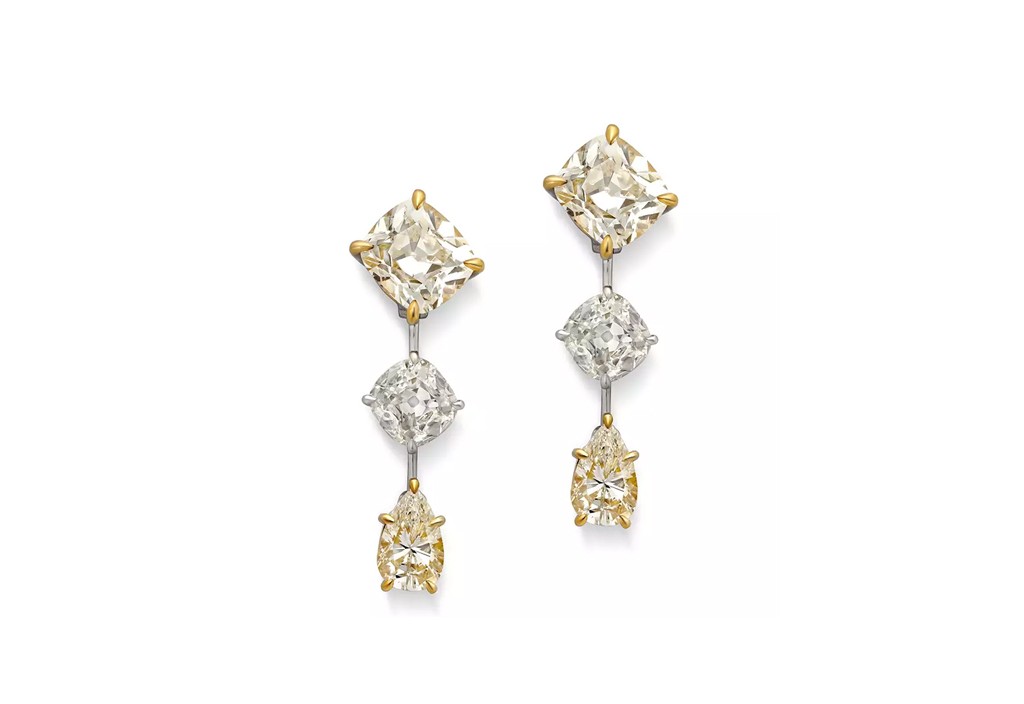 3.Chandelier
Like the name suggests, Chandelier earrings boast long, elaborate dangling silhouettes, typically consisting of numerous tiers of diamonds and gemstones. Ideal for formal wear and events, the Ruby Chandelier Earrings from Rose's Colours of Life are a stunning example. A distinctive pair of ruby earrings detailed with delicate diamond fringes comes together in a joyful dance of ethnicity. The symmetry gives the earrings a classic art deco look that promises to stand out regardless of the occasion.
 4.Tassel
The word "Tassel" comes from a dangling ornament made of parallel gemstone threads fastened at one end. These pieces add fluidity and movement to your earring collection. The Chalcedony Tanzanite Tassel Earrings from Rose's Colours of Life Collection are attention-grabbing and mesmerizing, with their many lines of carved Tanzanites. Made with sparkling diamonds, chalcedony disks, and set in 18K white gold, you're sure to capture attention with every playful shake of your head.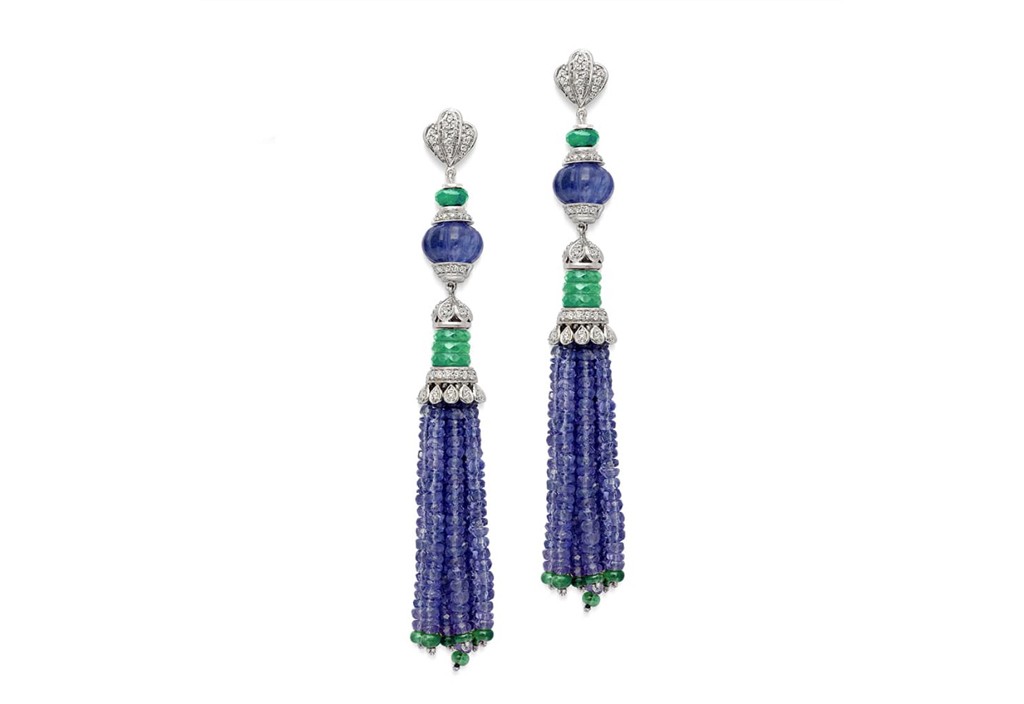 5.Jadau
A testament to India's intricate, rich heritage and masterful craftsmanship, the Jadau collection by Rose is synonymous with royalty and splendour. Reflecting all the elegance of a beautiful peacock, the Pearl Raj Kumari Earrings from Rose's Jadau Collection is sure to make you feel like a queen. With dangling South Sea pearls beautifully complementing an intricate oval design of pearls and uncut diamonds, this pair of handcrafted Jadau earrings is a display of skilled craftsmanship that is unmatched anywhere else in the world.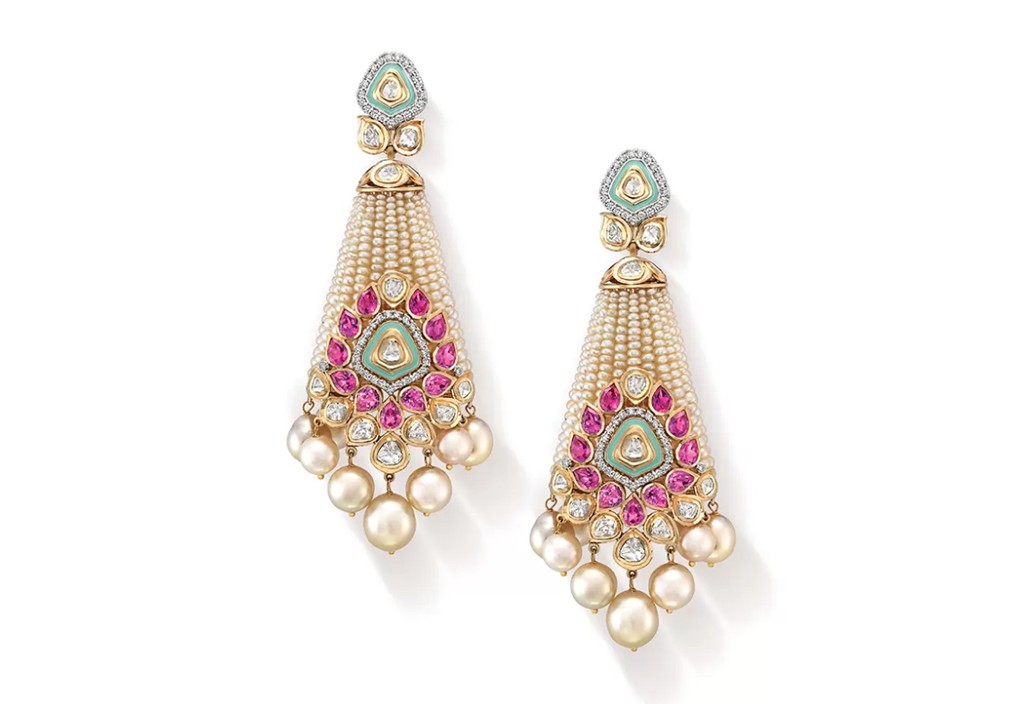 6.Hoops
An uber-luxurious take on the classic hoop, Rose's Emerald Diamond Mewar Hansli Earrings from its Treasures collection are a fitting tribute to a timeless look. With evergreen Emerald baroque drops hanging delicately from a wreath of stunning Mitchell Cut diamonds, the pair is one of a kind, unique for generations to come.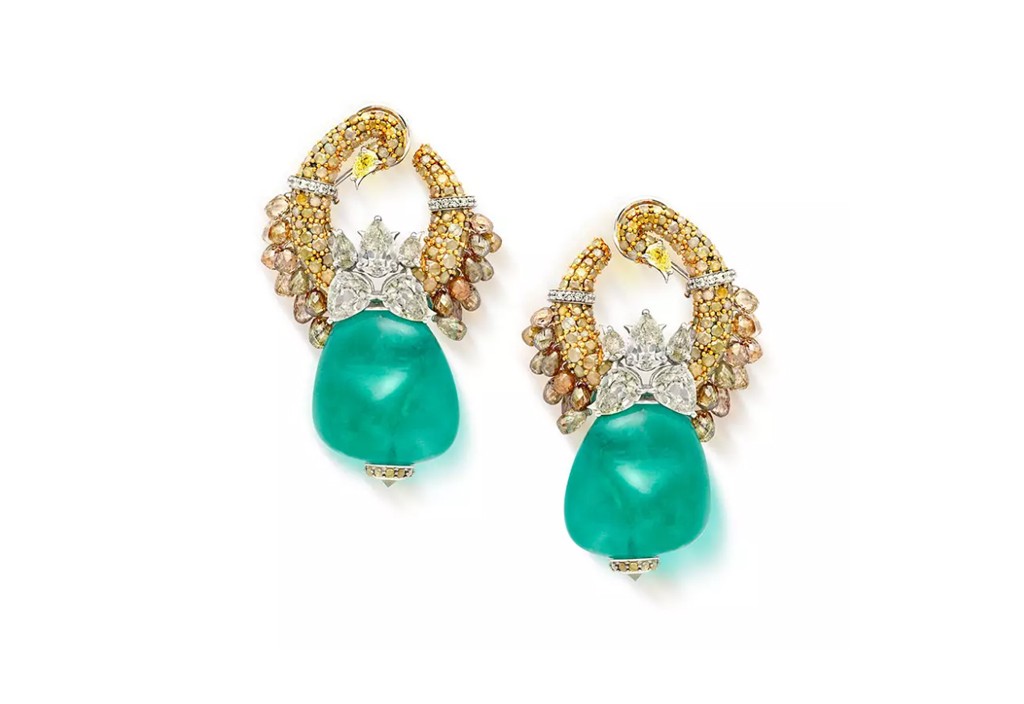 7.Gemstone
Earrings made predominantly from precious gemstones are vibrant, full of life and have a unique charm. Rose's Colours of Life Collection dedicates itself to breathing new life into Mother Nature's beautiful hues. The Ruby & Diamond Pastello Di Aqua Earrings from this collection are an edgy yet lovable look, embellished with multi-coloured, hexagonal Aquamarine bolts.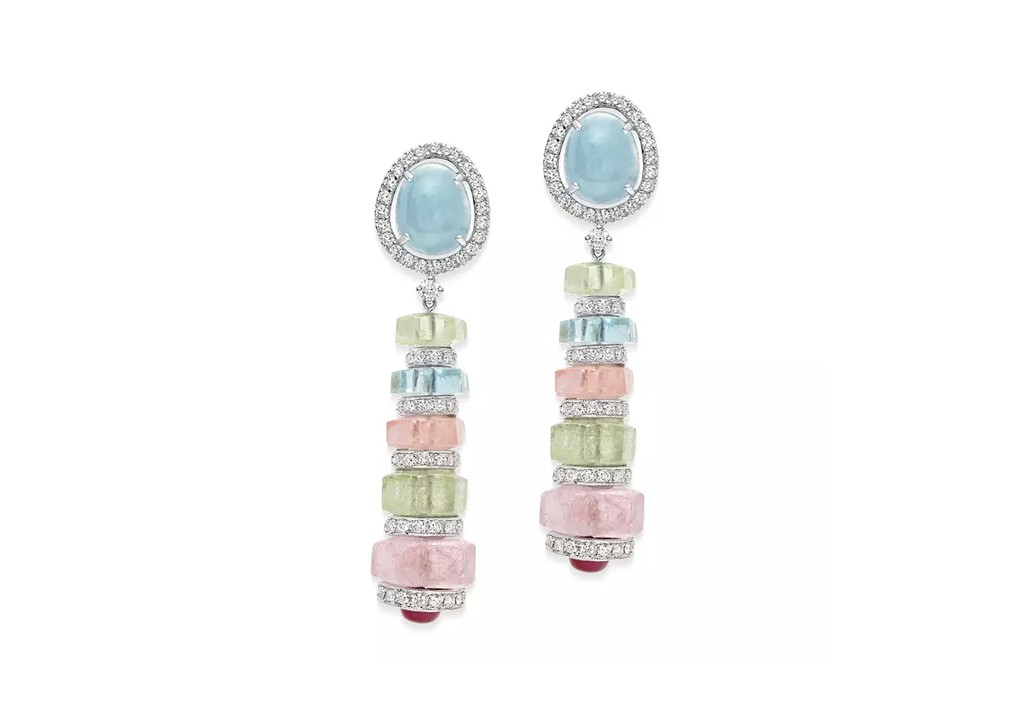 8.Art Deco
The Art Deco style originated in the 1920s and developed into a major style in the western world. Art Deco design in the jewellery is represented by sleek, anti-traditional elegance and geometric shapes that symbolize wealth and sophistication. The Art Deco Emerald & Black Onyx Diamond Earrings from Rose's Opera Collection are a stunning piece done in this style. An amalgamation of vivid colour, featuring octagonal Zambian Emeralds and Brilliant Cut Diamonds brought together with Black Onyx accents. Inspired by a rich history, the pair is as captivating as it is elegant – a timeless classic with a contemporary touch.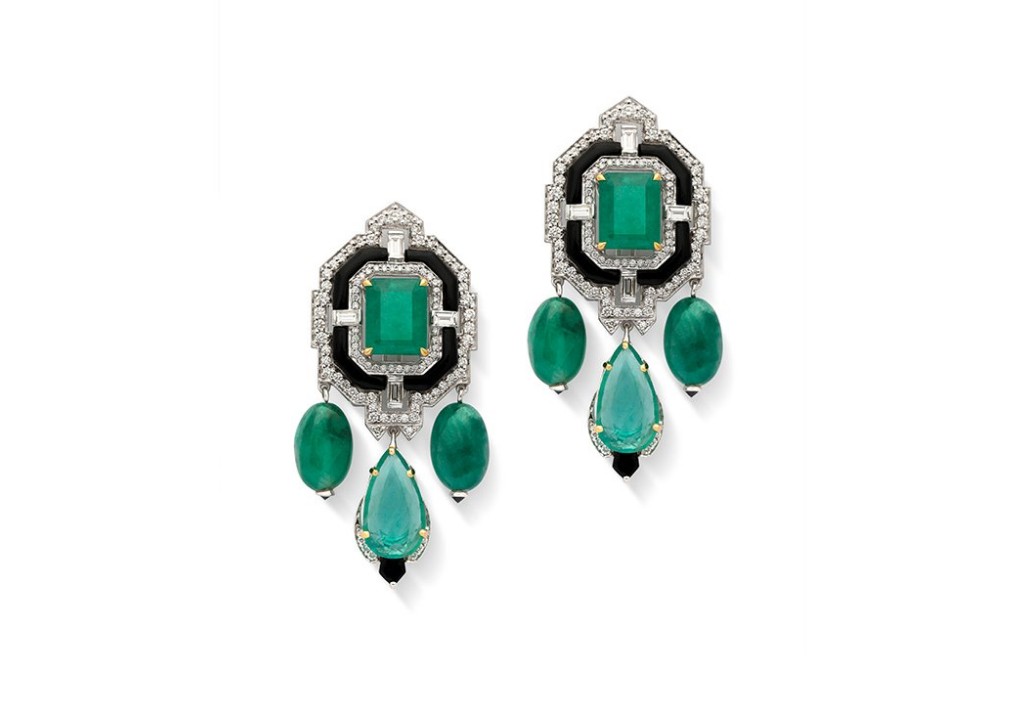 9.Geometric
Geometric earrings are a crisp classic, perfect for occasions and work looks. The Capsule Diamond Earrings from Rose's Geometrica Collection are intricately crafted in 18K white gold and set with brilliant diamonds. Their defined silhouette makes them stand out and gives them a contemporary style.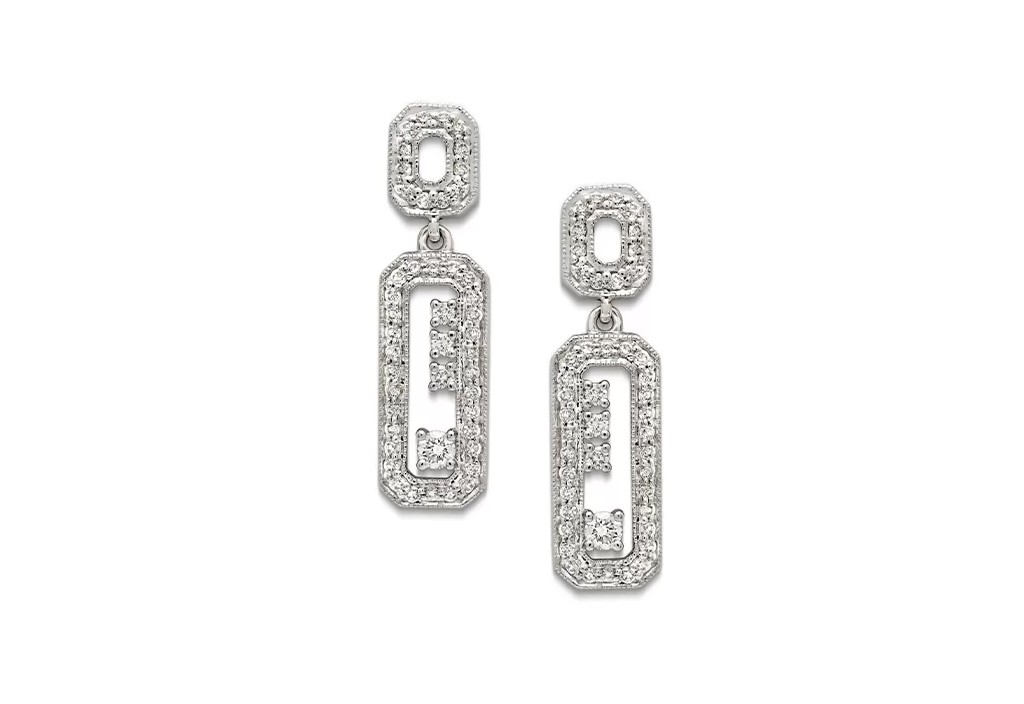 10.Rac n stac
The Rac n Stac Collection from Rose is the perfect answer for those who are averse to the mundane. A unique take on stackables, the dynamic collection is home to some of Rose's most colourful gold and enamel pieces. The Butterfly Medallion Diamond Earring are no exception, featuring a butterfly motif and interchangeable enamel plates. The pair is sure never to get old.