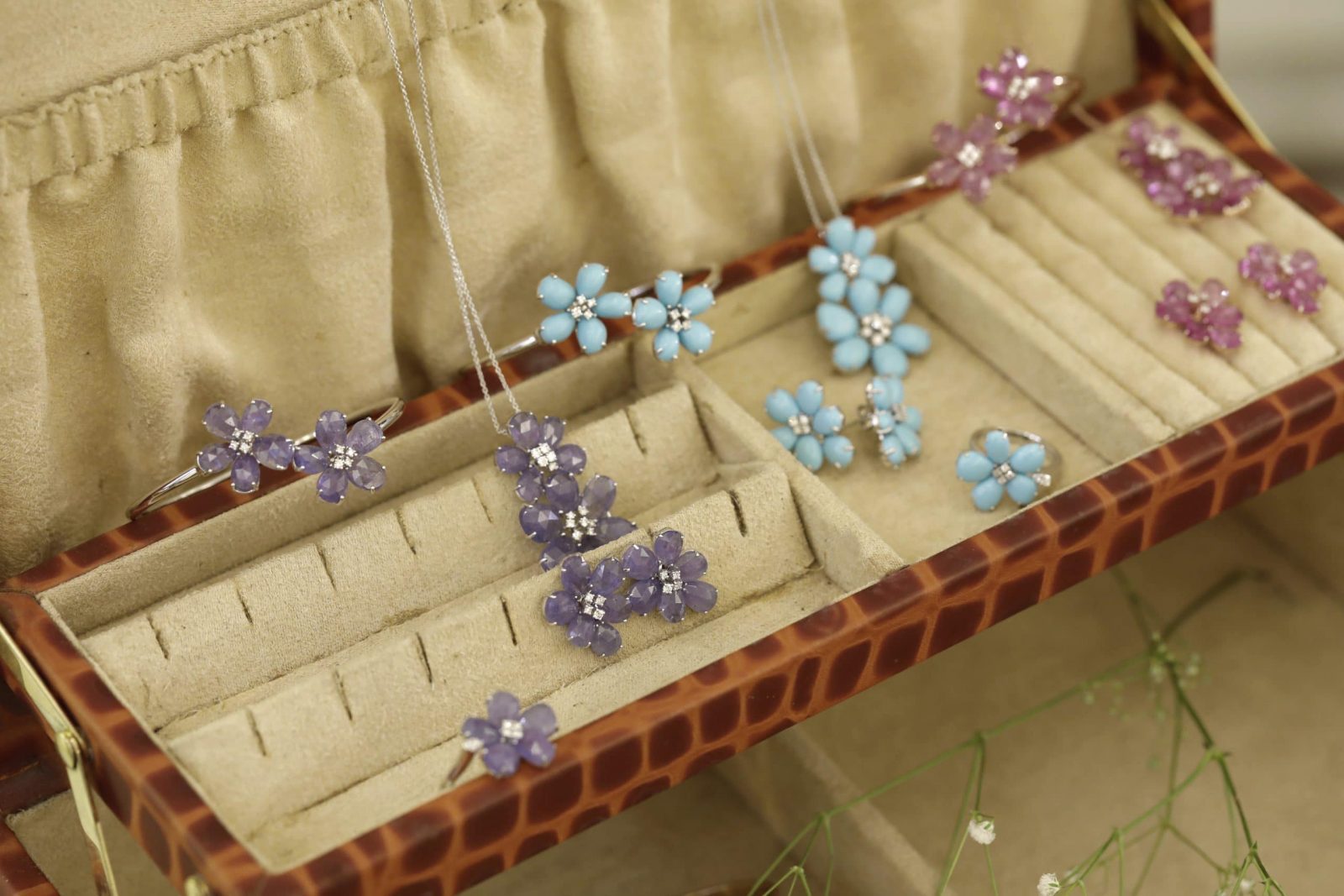 Best and Safest Ways for Travelling with Expensive Jewellery
It's that time of year again- the sun grows warm, restrictions are lifting, and travel plans come ever closer. As fun as vacations are, they involve planning itineraries, managing schedules, accounting for preferences and well, looking after your belongings. When it comes to your prized jewellery, we don't blame you for wanting to be extra careful. But fret not, we have you covered. With a bit of forethought, your next vacation can be worry-free.
Read on for our essential tips to keep your jewellery safe and secure during your next adventure!
Choose Wisely
While deciding what to take with you, pack prudently. Keep it versatile; choose looks that go with multiple outfits. Think about where you are going- What's the occasion? Are you going to a beach destination wedding, or is it a corporate office meeting? While statement pieces like cuff bracelets and cocktail earrings may do well for a destination wedding, prêt style, fuss-free jewellery is better for active holidays or work trips. Plan your outfits and take with you only what you are sure to use with multiple looks on the trip.
Ignorance is not Bliss
It is vital to know what you are packing and the rules related to jewellery where you are going. Make a note or take a picture of all the jewellery and accessories you choose to bring with you on your trip; you'll thank yourself later. Not only will this help you keep account of all the jewellery you've brought along, but also, in the event something does go awry, it will be significantly easier to track down by the hotel staff or authorities. Remember your paperwork if you need to declare high-value items at customs at your exit and entry points- different countries have different laws.  It is advisable to take up jewellery insurance, just so that you can be secure and enjoy the trip worry-free.
Pack it Right, Pack it Tight
It is essential to pack your jewellery safely. Keep it safely tucked in a travel jewellery pouch, or consider investing in travel jewellery boxes. A jewellery pouch for travelling will keep your jewels safe from breakage, scratches and nicks while it bounces around in your luggage. Apart from doubling up as a well-organized jewellery showcase, it also protects your expensive valuables from mishaps and tangles. Speaking of which, never put expensive jewellery in your check-in bags. Instead, whatever you can't wear, keep in your carry on.
Under Lock & Key
Even after you've reached the hotel, don't leave your jewellery unattended. Most hotels have safe facilities available, some attached to the room, others in central security. Inquire beforehand at your hotel of choice on the secure facilities available. When in especially crowded areas, conceal, don't reveal. If you want to take something off, a jewellery pouch in your handbag or a small jewellery travel case can go a long way. It will allow you to sightsee your favourite places without fear, confident that your jewellery is safe and close at hand.
Have fun!
While it may be difficult having to pick and choose what to bring, or troublesome having to prepare beforehand, travelling with jewellery is well worth the extra effort. You've bought your jewellery for a reason- use it, enjoy it, and it will do no good collecting dust. You deserve to shine in your personal style on holiday, so wear your treasures and cherish them. Take care of your beautiful pieces, make memories with them and have fun wherever your travels may take you.
Rose wishes you a bon voyage!