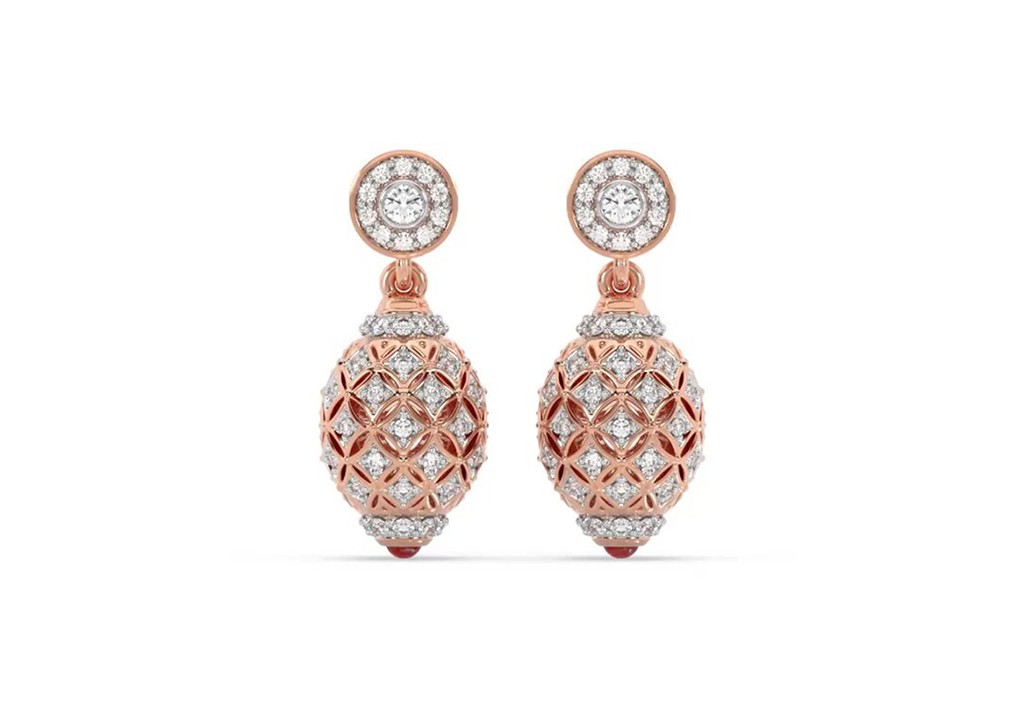 A Guide to Travel Jewellery
As lockdown restrictions finally begin to relax and vaccines become available, the idea of travel isn't all too far away. Yes, the air is ripe with wanderlust! After a year like the last, we all deserve a relaxing getaway filled with all our favourite luxuries. Wherever you decide to go, and whatever be the occasion, one thing is for sure; no holiday look is complete without your best jewellery at hand. So be it an unmissable destination wedding set against calming waters of a beach, a city-slick honeymoon or a family adventure amidst lush green hills, read on for our top jewellery picks for every type of holiday!
For destination wedding guests – a touch of royalty.
If you are part of memory-making revelry, immortalized by wedding photos, we don't blame you for wanting to bring your best, expensive jewellery along. Destination weddings are almost always easy-breezy, so choose versatile yet statement pieces.
Our Ocean Angel Cuff Bracelet with nothing but a stunning pair of earrings is perfect for a cocktail night for a beach wedding. From Rose's Colours of Life Collection, the bracelet features fancy-cut and brilliant-cut diamonds, oval Kinites and a single Zambian Emerald, all of which come together in an angelic, winged-floral, art-deco motif.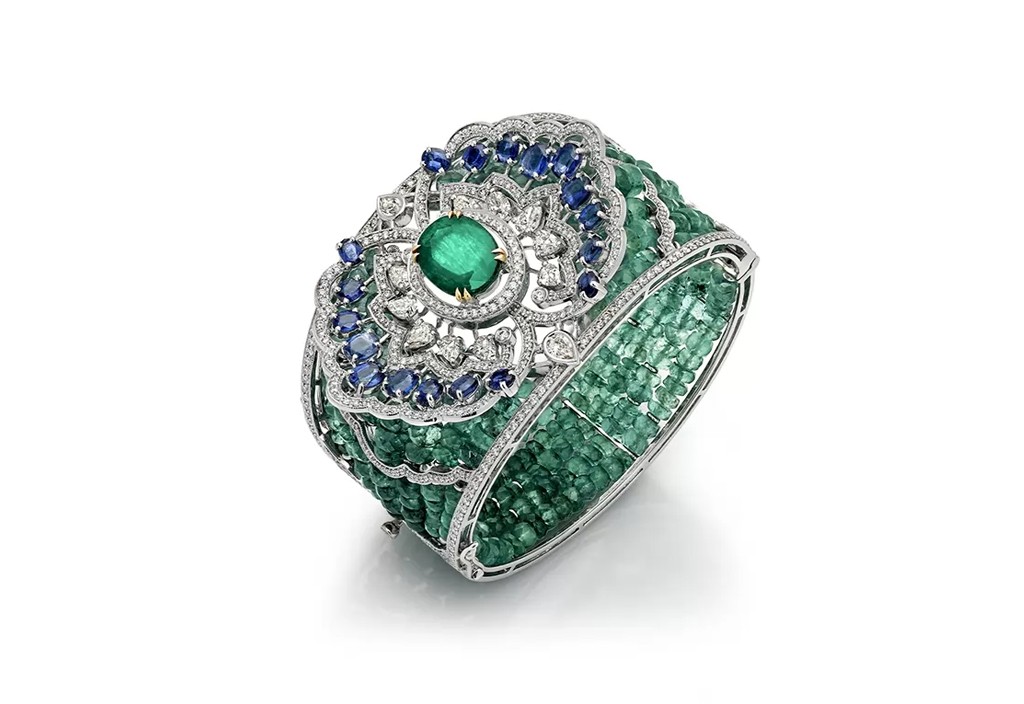 For an Indian traditional or palace wedding, Jadau jewellery is sure to set the mood. Our Chaand Haseen Jadau set comes with both a mesmerizing necklace and a pair of earrings, both crafted in traditional Indian regal style. Truly classic, diamonds are encased in floral designs, accentuated by green emeralds and minakari work on the back to bring out its royal form.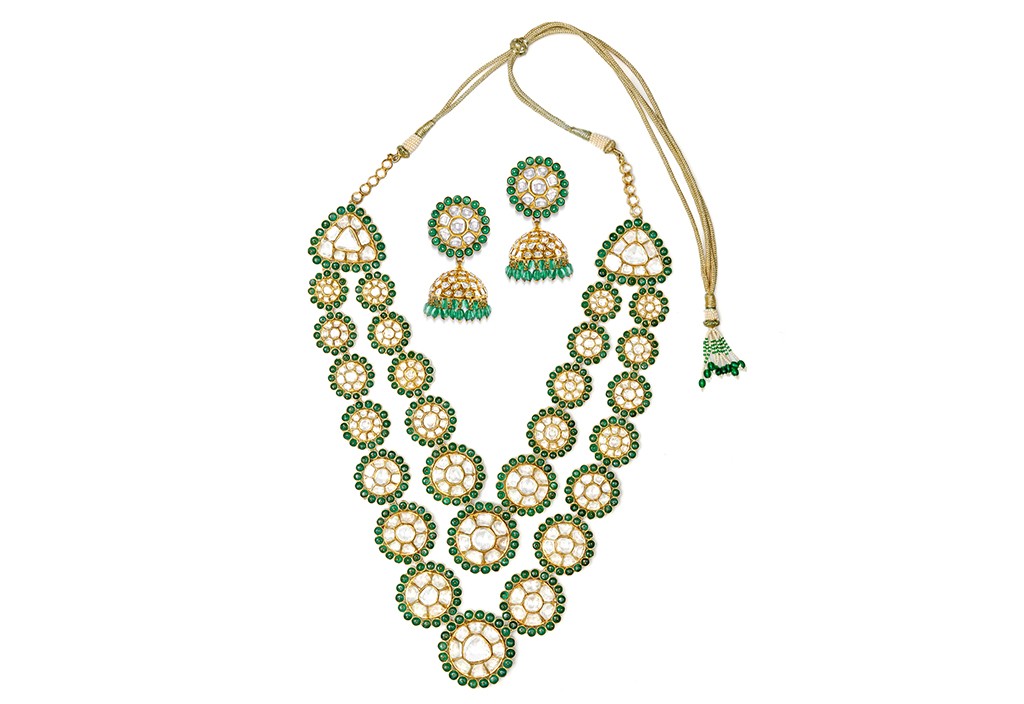 For honeymooners- a dash of contemporary sparkle.
After being confined to your home, we understand that your idea of romance may be to indulge in an exciting getaway with your beau. Whether it's luxury getaways or staycations in India, escaping to thriving metropolises like London or Paris filled with wine, food, arts and culture or relaxed hideaways in verdant mountains or laid back islands, your jewellery can set the mood for a perfect honeymoon.
Rose pays homage to the style moderne, 'art deco' movement of the 1920s, through this stunning Opera Collection of fine jewellery. This featured Art Deco Pendant necklace draws inspiration from streamlined looks, stylized geometry and designs that are essential collectables for the modern bride. It features octagonal Zambian emeralds, brilliant-cut diamonds, and black onyx accents to create an elegant and stylish look.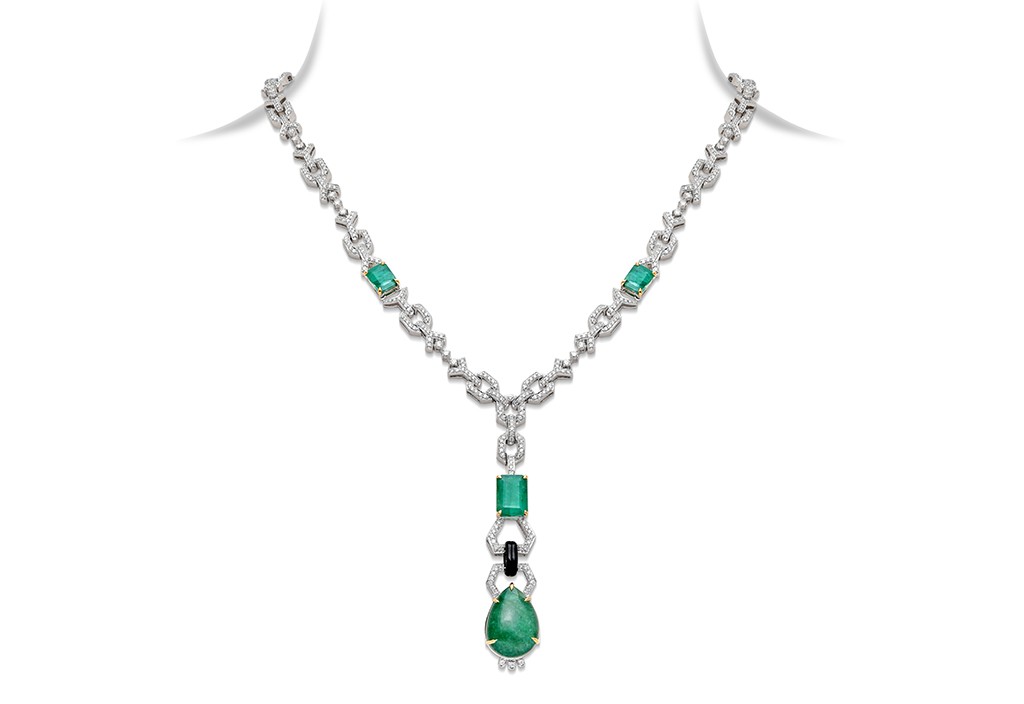 The Emerald Diamond Flair earrings are another excellent stand-alone choice. Perfect for that spoiling resort look, long cascading strands of emerald glimmer from a diamond centre; this pair of earrings glints is sure to mesmerize with every shake of the head.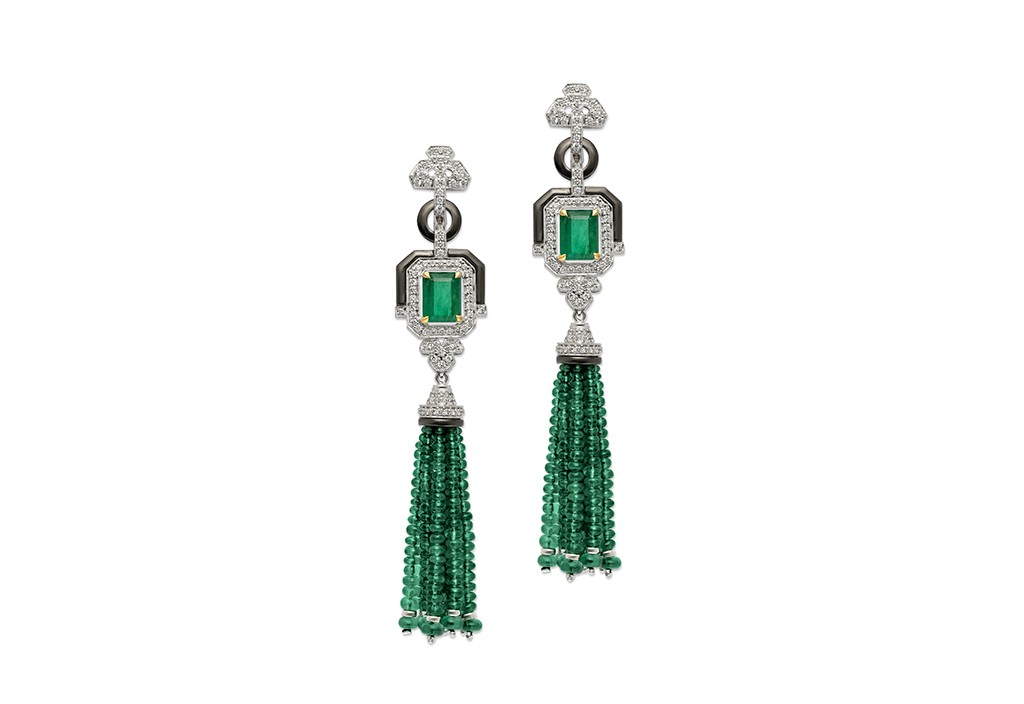 To celebrate the significant promise that comes with tying the knot, Rose has crafted the Commitment Collection, a line of jewellery to honor the romance in the everlasting promise. Symbolizing a true commitment of Mind, Heart and Soul, the Statement Trilogy Ring is made from three different materials 18K White Gold, Yellow Gold and Rose Gold, with a diamond centering each, all coming together to form one singular ring.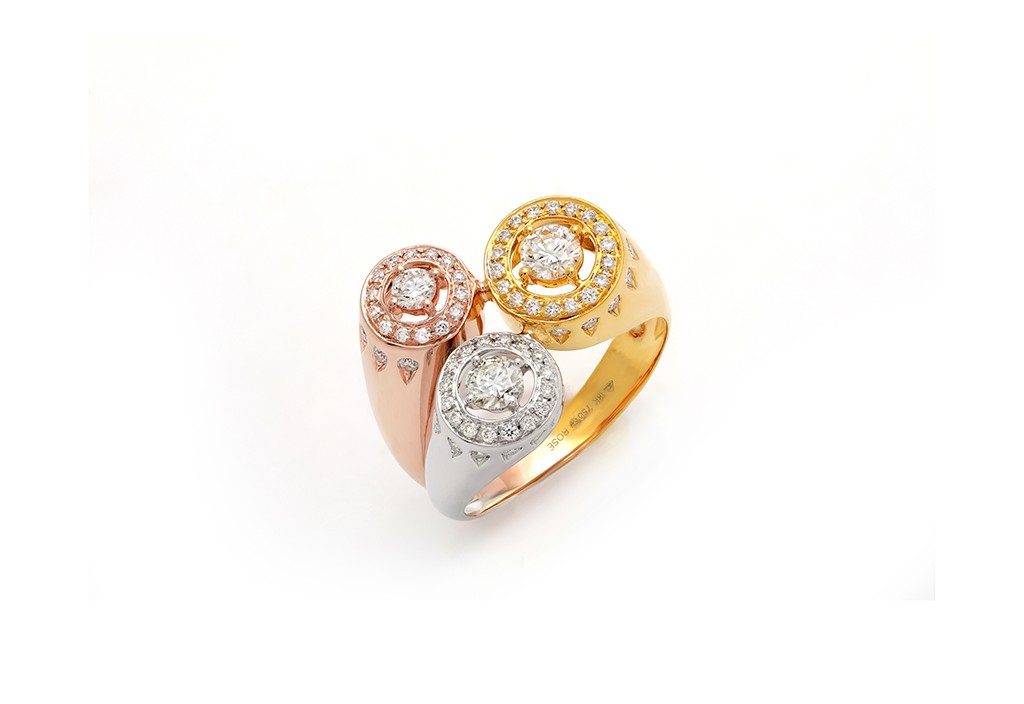 For family adventures- a sprinkle of practical luxury.
If you need an adrenaline rush with the family but want to look glamorous while getting it, we have the perfect fit for you. Whether it is a hiking trip or an active holiday of cycling through vineyards, smaller jewellery pieces like our pret collection are an ideal choice. Fuss-free earrings, a meaningful ring or an ode to nature, our Pret line is inspired by abundant natural beauty, beautiful flora and fauna, lush greenery and changing moods.
The Bella Rosa Earrings, ring & necklace set is a unique fusion of Indian filigree work with contemporary European aesthetic- a perfect example of Rose's attention to detail and exquisite craftsmanship. The featured earrings are crafted in 18K Rose Gold with Diamonds and Rubies, it is easy to wear and match any active look.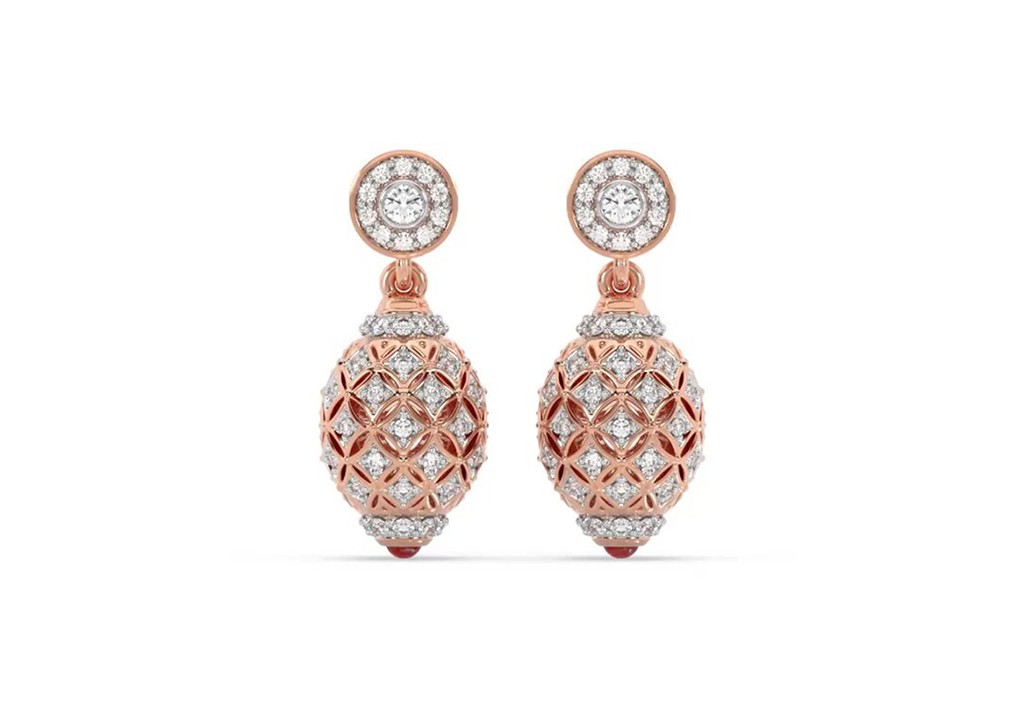 The Ruby and Chalcedony Bloom Pendant is a brilliant affair of colour and elegance, set in 18k White Gold. An ode to classic feminine beauty, the pendant from the Tivoli collection is inspired from the flirtatious flora of Italy's Tivoli gardens, a striking accent to any woman's feminine side and an ode to natural beauty.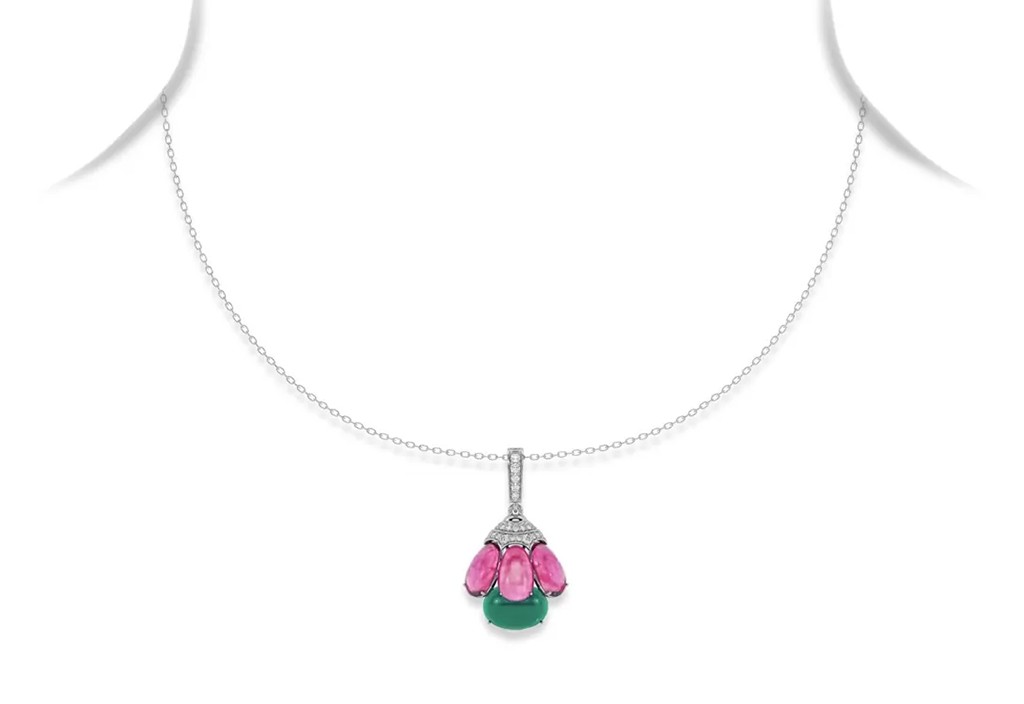 Jewellery is a penultimate form of self-expression. At the end of the day, use your holiday for inspiration to showcase your personality. Cherish your favourite pieces and enjoy them regardless of where you are; if you do, they will shine right alongside you.