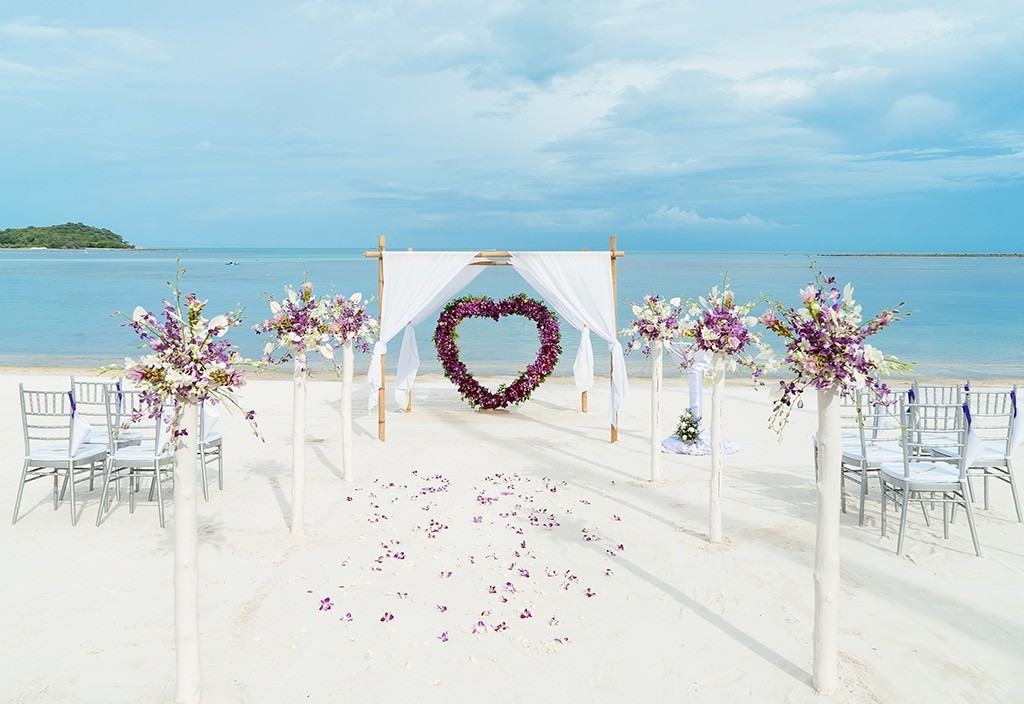 Premium Jewels for a Beach Wedding
Destination beach weddings can be downright magical. It is hard to compete with an expanse as deep and infinite as the ocean and backdrops as awe-inspiring as golden sands and azure waters. Instead, we suggest you use it as a source of inspiration!
Beaches allow you to ease up on the formalities and dial up the well, the beachiness. Use colours and motifs of the beach; off-white cream or pastel gowns will do well to stand out against an angelic sky. Heavy jewellery would look out of place on the beach, so instead, consider building a more elegant and minimalistic look with green and aqua coloured gemstones. Read on to find the best luxury designer jewellery that can bring your whole ensemble together!
Necklace
A centrepiece to your look, a stunning necklace can change the entire effect your outfit has on the wedding day.
If you are the bride: A choker necklace may bode well with an off-shoulder gown, highlighting your neckline. This gorgeous and versatile convertible necklace-bracelet from Rose's Colours of Life collection is functional and stylish. Five elegant floral motifs are crafted with rubies, diamonds and emeralds. They detach to sit perfectly on your wrist and can be attached to extensions to make a contemporary choker.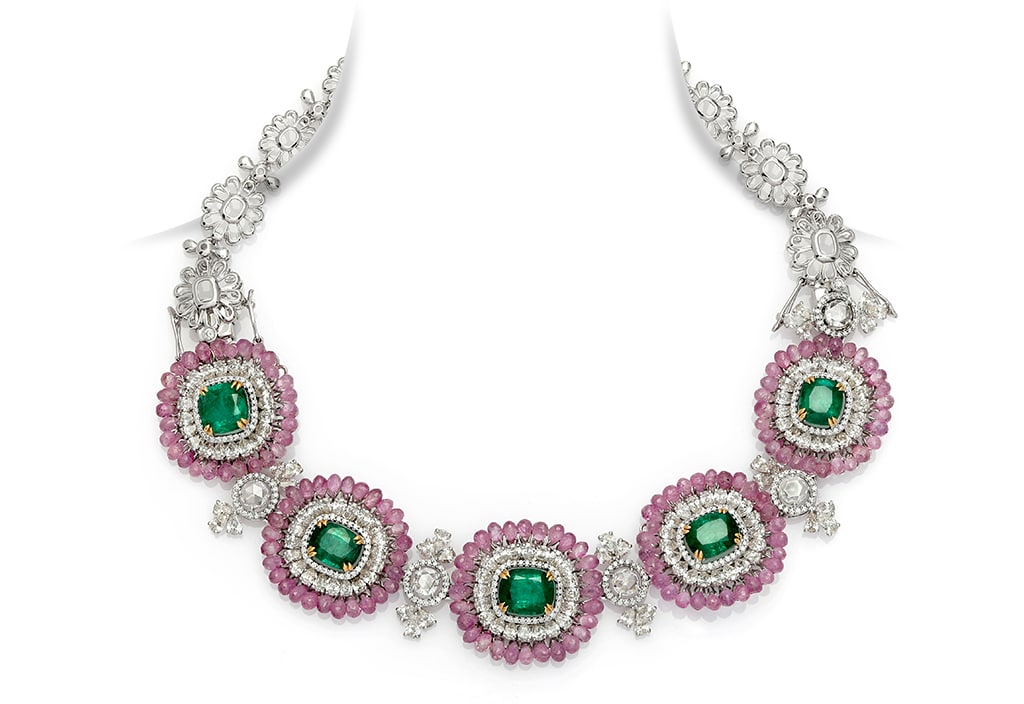 If you are a guest: Casual yet sophisticated, Rose's Sautoir necklace made with diamonds, emeralds and black onyx accents, set in detailed 18K yellow gold, is an excellent choice for a destination beach wedding. This vibrant piece from the Opera collection exudes signature art decor style, featuring an octagonal Emerald in the centre accented with elegant Freshwater Pearls and Black Onyx, while Emerald beads form the necklace and tassels.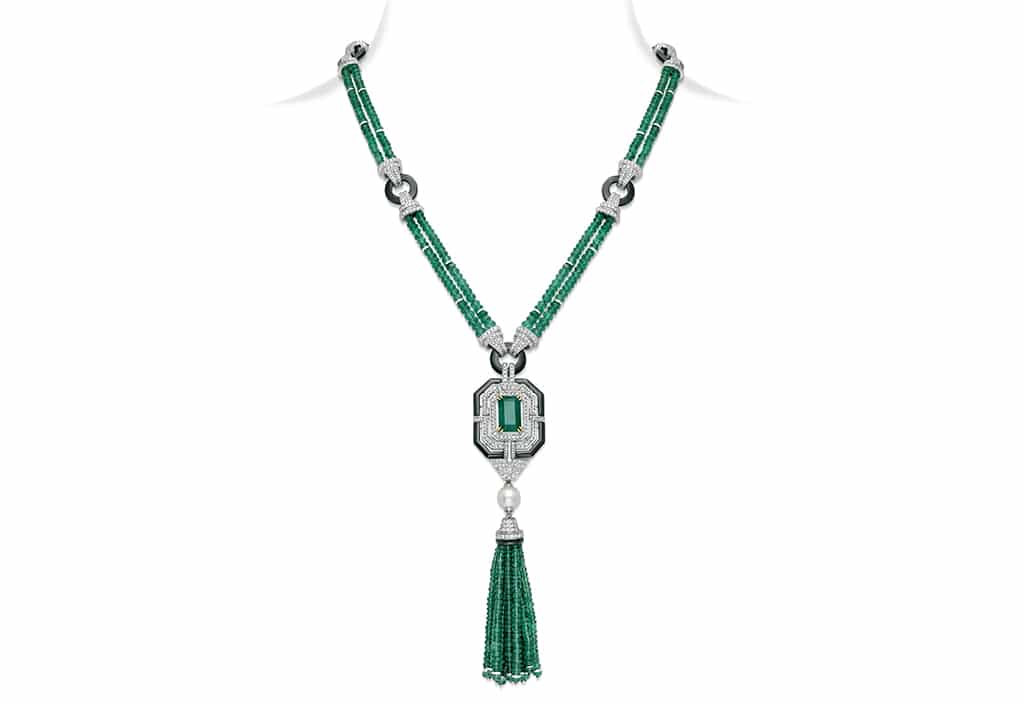 Earrings
Beauty truly is often in the details. The perfect pair of earrings is not unlike the final stroke of a painter's masterpiece, bringing together the entire outfit, regardless of whether it is western or ethnic. Designer jewels often come in all sizes and shapes, allowing great flexibility.
If you are the bride: Make a statement on your big beach wedding day with standalone showstopper earrings. Rose's Emerald Tanzanite flair earrings, feature among the latest bridal jewellery trends, and will catch the eye even with a minimalistic gown. From the Colours of Life Collection, the centrepiece features a Tanzanite cabochon encrusted in diamonds,  while rows of cascading strands of Emerald add a mesmerizing playful shimmer with every move.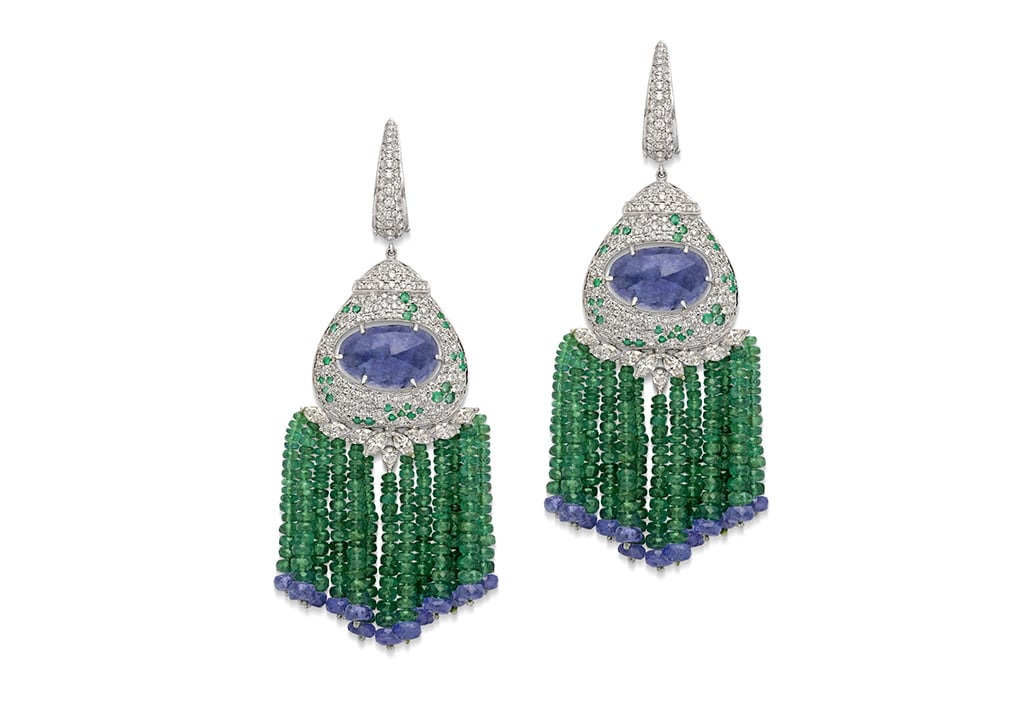 If you are a guest: consider Rose's diamond filigree hanging earrings from the Bella Rosa collection. Made from 18k rose gold and studded in rubies and diamonds, these drop earrings are nothing short of delightful, especially when they reflect the light of the sunset.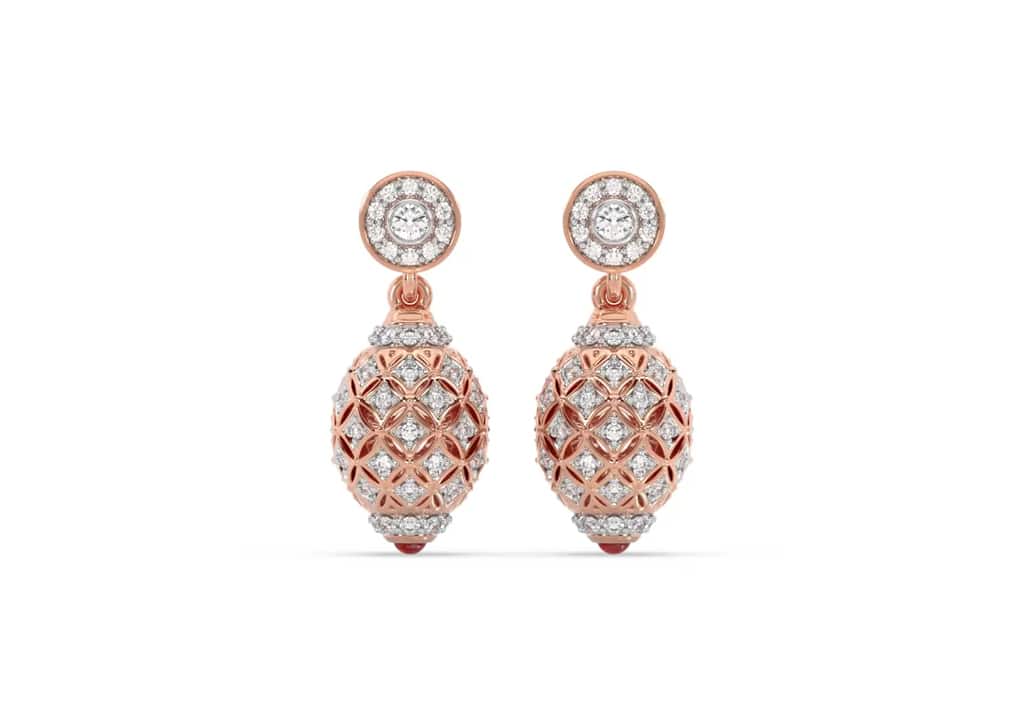 Bracelet
Bracelets allow you to make a defining statement; they can be as big and bold or as understated and sophisticated as you like. This piece of luxury designer jewellery can be stacked up, worn as power cuffs, or as a replacement for bangles.
If you are a bride: Our ocean coloured Angel Cuff Bracelet is the best of the latest bridal jewellery from Rose's Colours of Life collection. An unapologetic yet refined statement of personality, what sets this piece apart from all the others is undoubtedly its unique shades of teal and blue. A perfect addition to any ensemble destined for a beach wedding destination, the Brilliant Cut Diamonds, Oval Kinites, and single Zambian Emerald captures the magic of the ocean.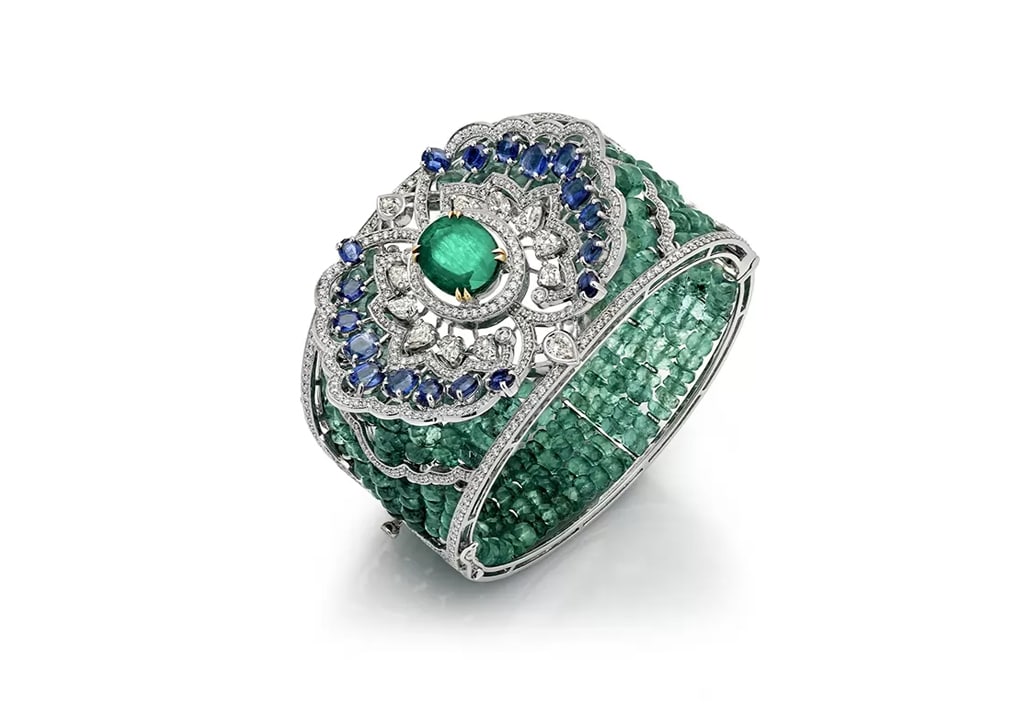 If you are a guest: The emerald ruby bala bracelet from the Colours of Life Collection is an easy choice. Luminescent, its brilliantly cut diamonds make a bright contrast against the opulent ruby and rich, hand-carved, green emerald. Its sharp lines create stunning contours to bring forth a genuinely mesmerizing design.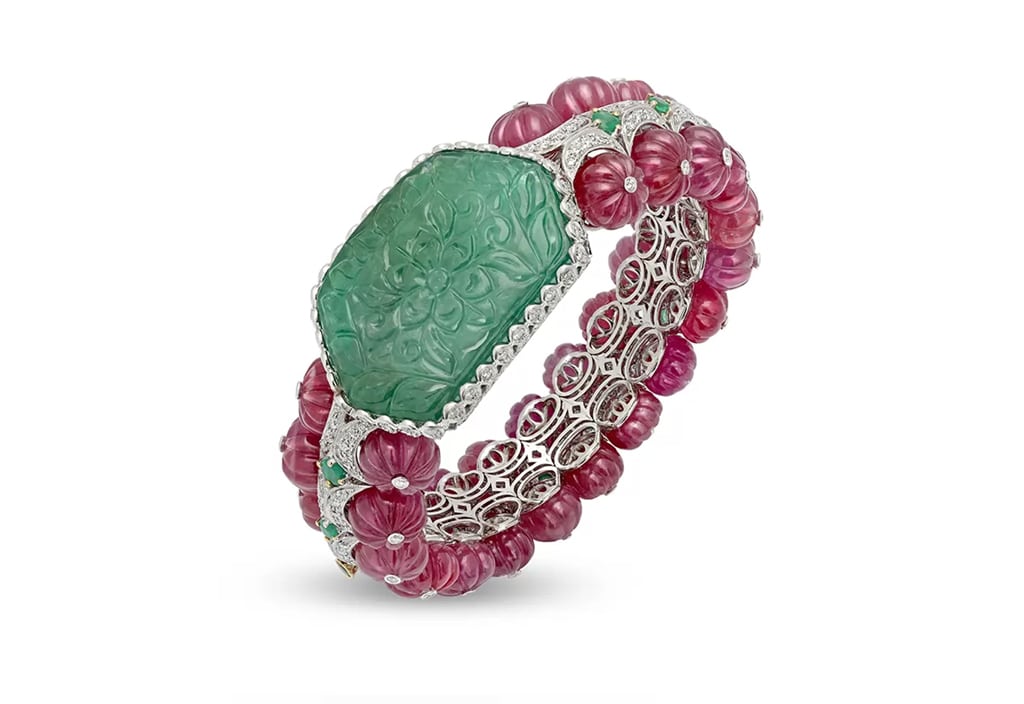 Rings
Perhaps the most symbolic of any wedding jewellery, wedding rings have a long history dating back nearly 3000 years. Though it may be somewhat of a traditional wedding jewellery piece, a well-chosen ring holds power to lift the classic wedding ensemble to new heights.
If you are the bride: Besides the array of classic solitaire engagement rings, Rose recognizes the significance of the occasion with its Commitment Collection. A minimalistic array of understated diamond jewellery designed to bring back the romance of an "everlasting promise". Inspired by the three basic foundations of an unwavering commitment- the heart, mind and soul- the collection uses a trilogy of gems and colours of gold to express a simple emotion.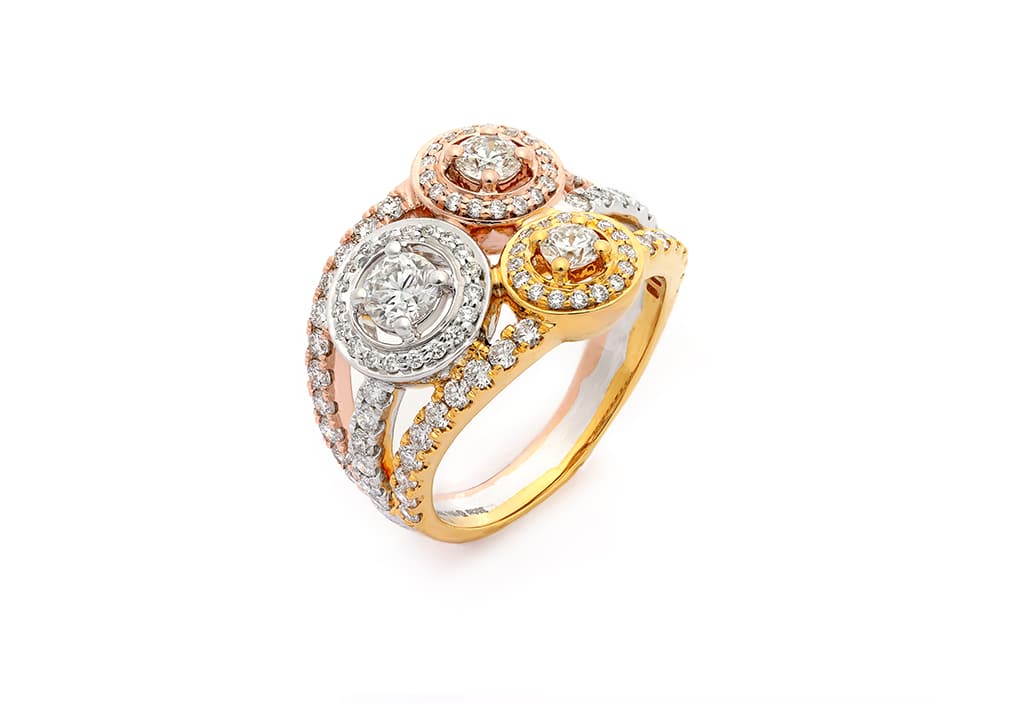 If you are the guest:
Rose's Emerald and Kinite Bouquet Ring from its Colours of Life collection is quite the head-turner. An expensive jewellery piece, featuring a floral form with blossoming Kinite petals and a stunning Emerald centre, this designer jewellery piece exudes timeless excellence while still being an easy choice to wear at the beach.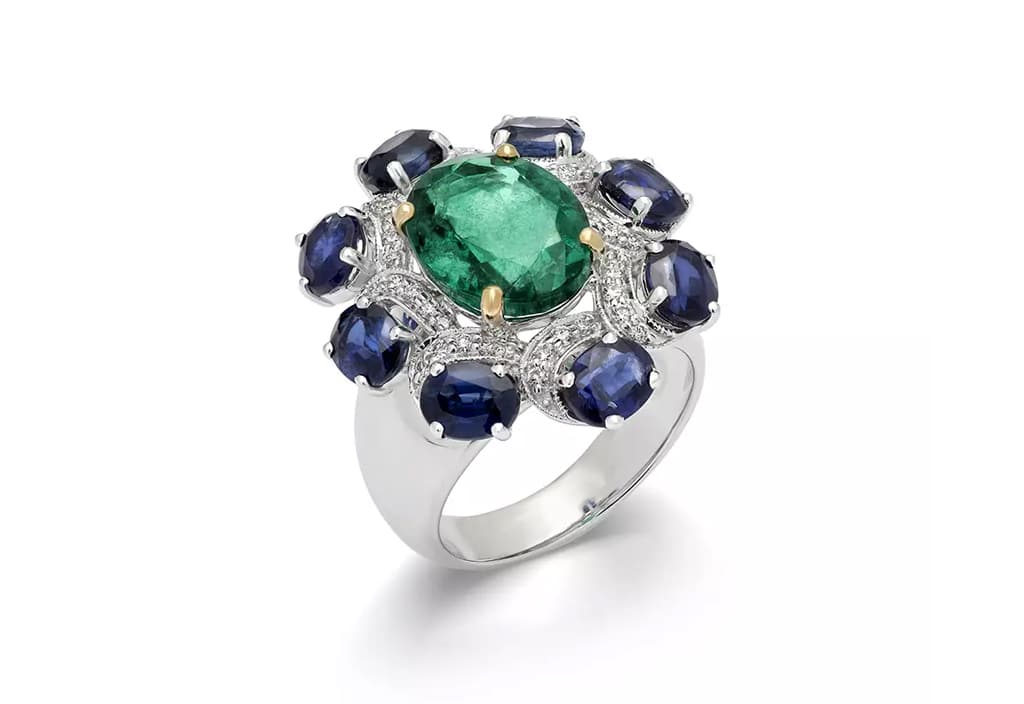 So whether you are a guest looking for luxury designer jewellery or a bride exploring the latest in bridal jewellery for a destination beach wedding at Rose, we have a wide array of products to cater to your needs. Browse and shop our collection, or visit our stores in Mumbai and Delhi.