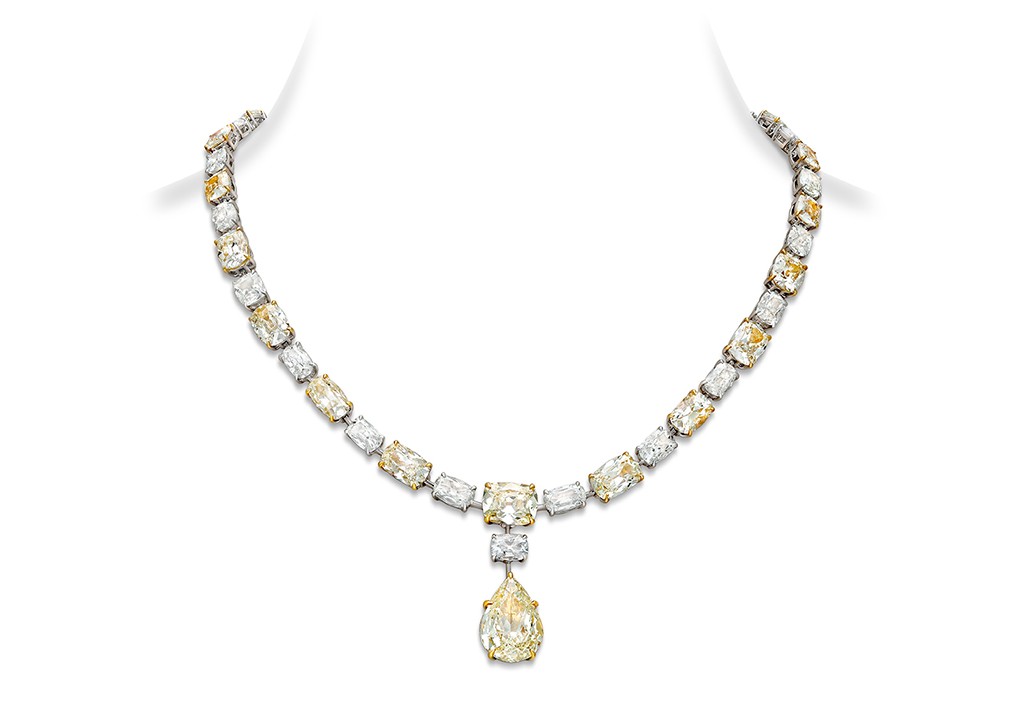 Mother's Day Jewellery Gift Ideas for Every Style
Mother's Day diamond jewellery gifts she's sure to love!
Mothers make the world go 'round! There is perhaps no greater metaphor for a mother than a diamond; they are forever our rocks, strong beacons of support, radiating energy that motivates us to be better. When it comes to showing them how much we love and cherish them, what better gift than designer jewellery to show our appreciation? Here is a round-up of the best Mother's Days gifts for every kind of mom.
Glamour on Demand
Of the innumerable types of designer jewellery, perhaps one that is appealing to every woman is the cocktail earring. It elevates every outfit and goes with any occasion. Be it a wedding, an evening soiree, or a ladies' night; cocktail earrings will shine glamorously regardless.
At Rose, we sought to elevate this concept even further with the Opera Collection. Featured here is a pair of cocktail earrings made from hand-carved Tanzanite, embellished with diamonds and emeralds and three delicate pearl drops that add a touch of elegance to any ensemble.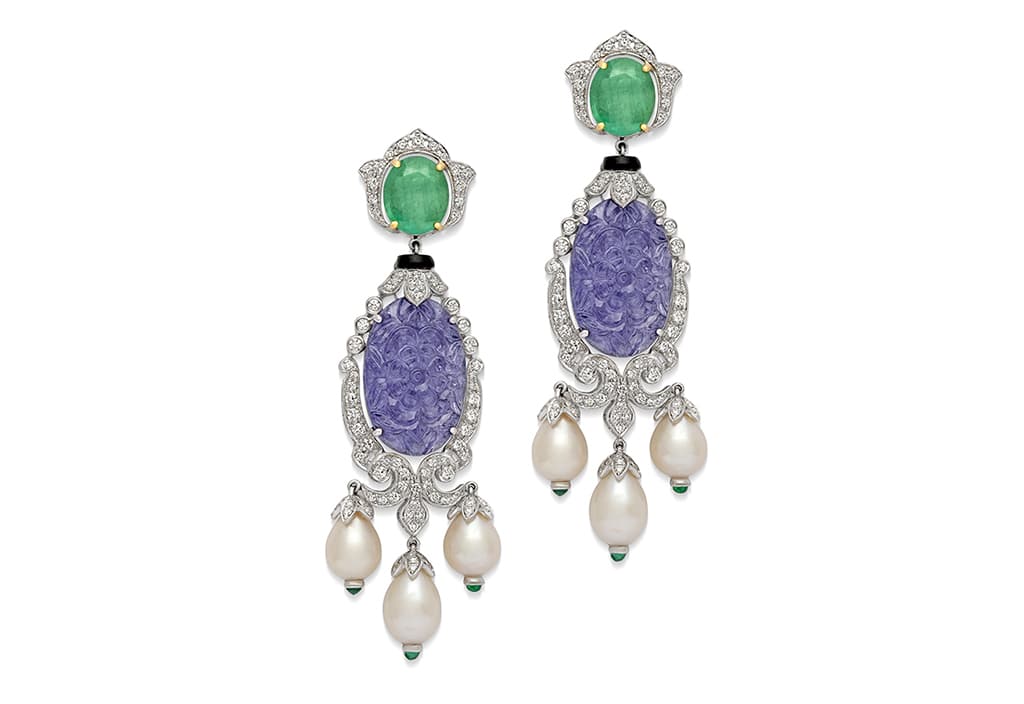 Keeping with Tradition
When it comes to luxury jewellery, sometimes we can find the best inspiration in heritage. India has a rich history in Jadau, an eye-catching art form of jewellery making that involves studded uncut diamonds in gold, highlighted with intricate 'minakari' enamel work.
Rose's handcrafted Jadau bracelet is a precious, one-of-a-kind gift. Steeped in history, its artistry is a testament to the Mughal Era. Studded with 279cts of Emerald Beads and Diamond Vilandis, Rose's Mukut Pachelli Jadau bracelet is a timeless marriage of grandeur and heritage.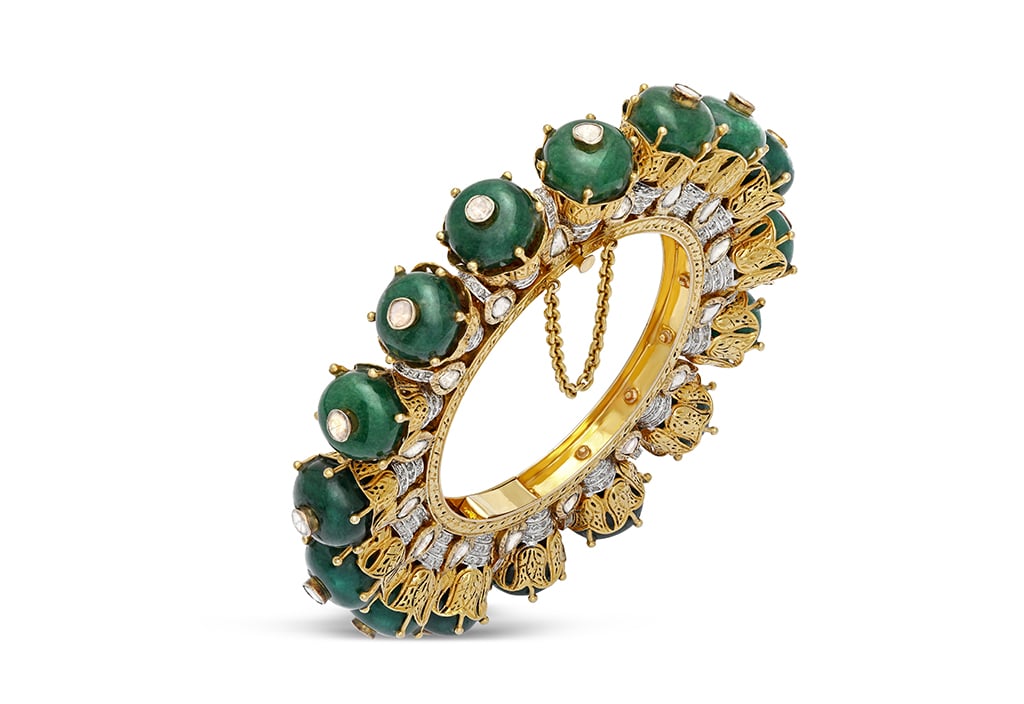 Everyday Classics
There are times when simplicity and a touch of elegant minimalism are the order of the day. All that sparkles may not be over the top, but that doesn't mean it has to be boring. Sautoir necklaces are an invaluable addition to any wardrobe, classic pieces that can effortlessly style everyday looks.
Rose's Chalcedony Tanzanite Tassel Sautoir is no exception; made with Diamonds, Chalcedony Disks, and Carved Tanzanites set in 18K White Gold, they are sure to elevate her daily wear to new heights.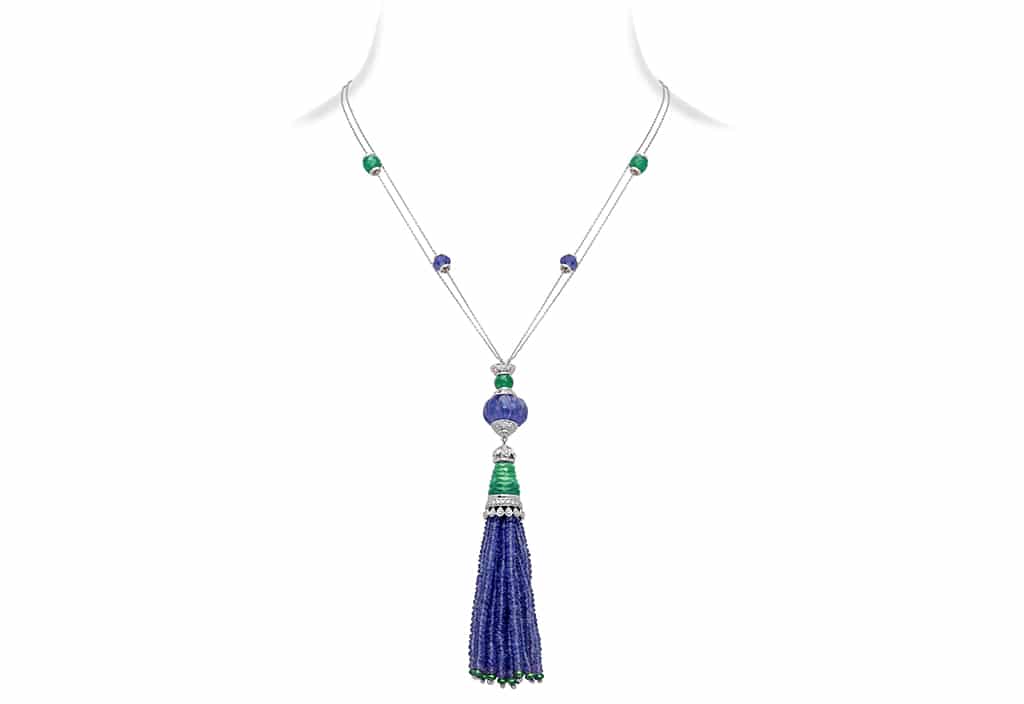 Say it with a Diamond
Motherhood is perhaps the noblest of human pursuits. A path of many personal sacrifices, our mothers work tirelessly for our smiles.
They deserve to be spoiled, and sometimes, words are not enough.
The Sultana necklace from Rose expresses everything mere words cannot. Its 56.89 cts rare, Mitchell cut diamonds set in unison to form a royal piece of artistry that is befitting a Queen.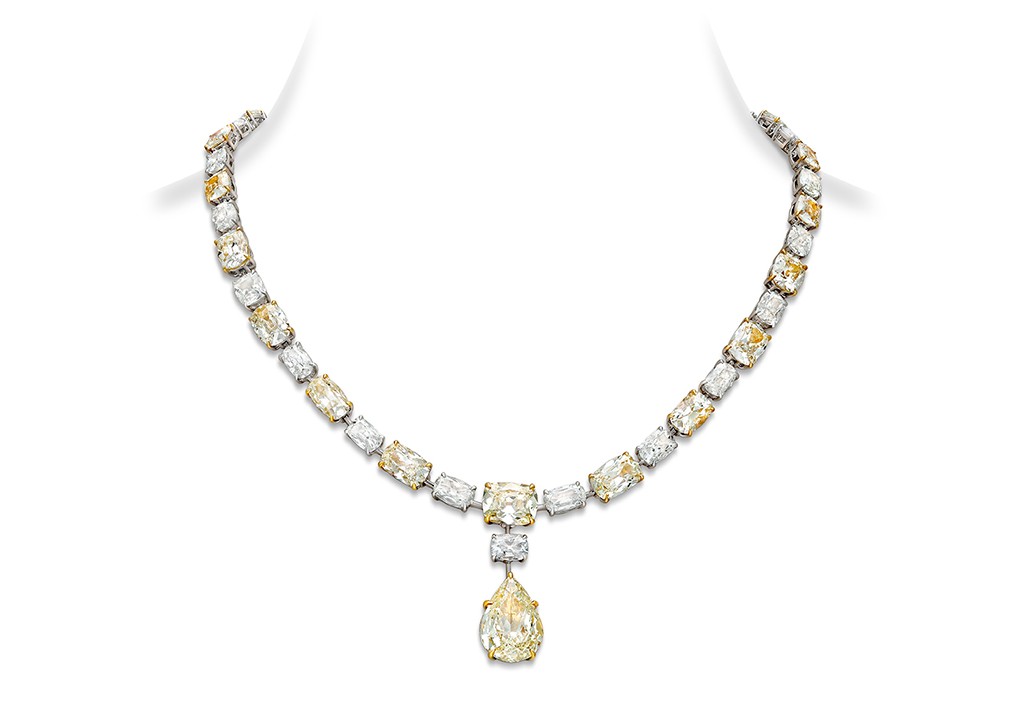 Pearl of my Eye
A timeless staple, the deep sea gems have a long love story with women.
Worn by icons from movie stars to royalty, the humble pearl has come to symbolize a touch of grace and femininity.
Rose pairs diamonds with exquisitely shaded Keshi pearls to create this pair of awe-inspiring hoop earrings.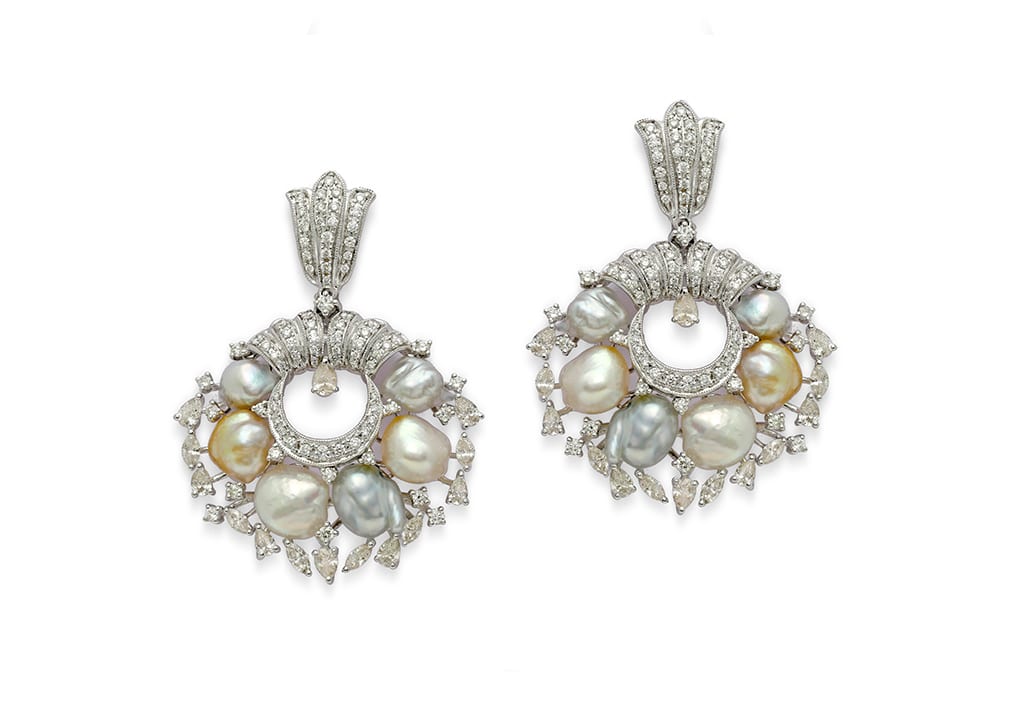 She is Forever
Love is in the details, but grander gestures are always appreciated, especially from the love of your mum's life. It is too easy to take her for granted with the everyday hustle, so we find a way to remind her of the promises made.
The Commitment Collection from Rose is a grand gesture that will not go unnoticed, featuring a line of designer jewellery made in 18K White, Rose, and Yellow Gold and Diamonds, symbolizing a harmony of heart, mind, and soul.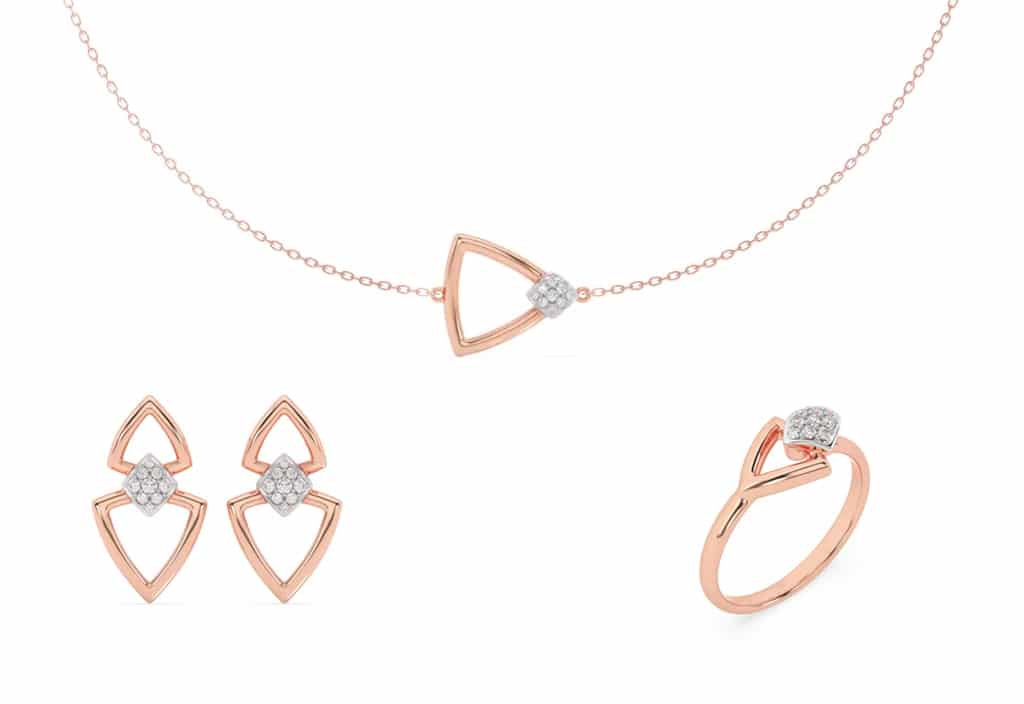 Go Big or Go Home
While mothers are key to any success story, they often play second fiddle, shying from the limelight. Redirect the spotlight by gifting her showstopper pieces, luxury jewellery in all its glory.
Rose's Mazzo di Fiori Ring is a modern classic, featuring a luxurious single emerald design, adorned Ruby petals and brilliant-cut diamonds- sure to turn heads wherever it's seen.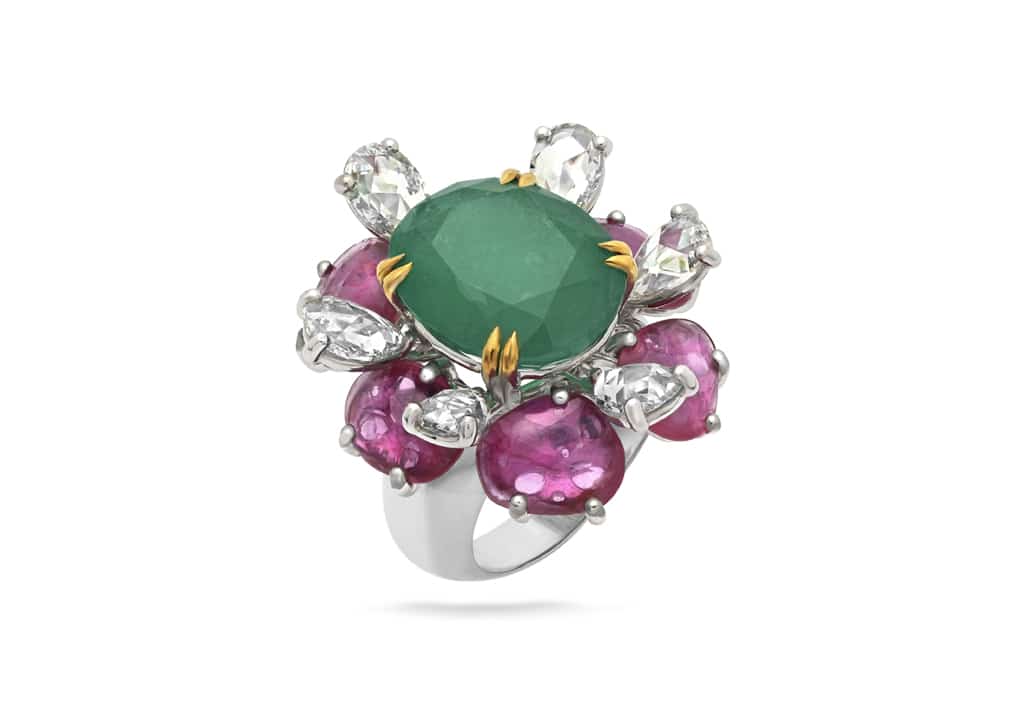 Mothers are deserving of the world. Showing appreciation from time to time through special meals, nights out, and much-needed breaks from household chores is always welcome. But Mother's Day is an opportunity to show them the ample space they have in your heart. There is quite no gift like luxury jewellery, a thoughtful treasure that any mother would hold dear for years to come.