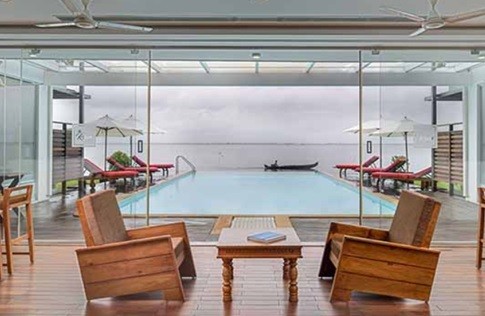 Local Is The New Luxury: Our Picks Of Spoiling Private Villas Across India!
The sound of waves lapping the shore. The rays of sun peeking through the mountains. A gush of cold air brushing past your cheeks. Endless conversations and bursts of laughter. Holidays with your loved ones encapsulate unforgettable moments. With international destinations and fancy resorts mostly off-limits, travelling has now become more of an intimate affair.
Country tick-offs and party destinations are being replaced with bespoke experiences, organic cuisine and solace in the outdoors. Holiday-goers find themselves adept with a mental checklist of the perfect "home away from home". Is the property kid-friendly? Is there an infinity pool or gym? Are the views 'gram' worthy? Is there a large garden?
So we've rounded up twelve stunning properties across India to make it an awe-worthy staycation, just for you.
West India:
An off-beat tropical hideaway where you live atop tree houses and soak in infinity pools set amidst lush greens forests. Book a yoga session, indulge in a Forest Essentials spa treatment or the very best of fresh seafood and local produce from the Sindhudurg coast.
Don't miss: Canoeing through mangroves and sipping sundowners at the property's private beach.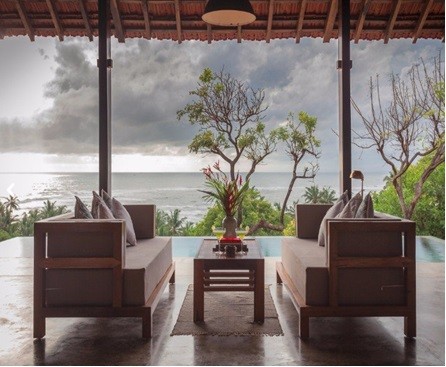 This massive five-bedroom property is a stone's throw away from Kihim beach. With sprawling manicured lawns, a large pool and a gazebo for sunny days, it is the perfect place to relax. Shaded verandas, reclining cane chairs, high-ceilings and modern aesthetics make it an ideal vacation spot for friends and family.
Don't miss: The rooftop terrace that doubles up as a party pad. Get a private chef who will serve up a storm or a live barbeque.
An abode of luxurious bliss, this villa has a balcony embracing the entire villa, with a pool on one side and a lawn on the other. Every room has exquisite decor with ensuite bathrooms, stone floors, wooden walls and Goan-Portuguese oyster shell windows.
Don't miss: Lounging under the trees, enjoy decadent Goan meals and watch your favourite movies in the home-theatre.
Inspired by artist Thomas Kinkade's painting of a cottage near a pond, this 3 unit villa is a veritable paradise oozing rustic charm. It also features a games room, a fitness center and spa services for complete rejuvenation.
Don't miss: Forget a conventional swimming pool, take a dip in the pond overlooking the hills.
Arrivée is an eight-bedroom property spread over 8.5 acres with mesmerising views of the Arabian sea. Balinese aesthetics give it a calming holiday vibe. An infinity pool with private decks and a massive courtyard, ensure you have plenty of outdoor space to relax.
Don't miss: Enjoy a night of music at the amphitheatre surrounded by a waterbody.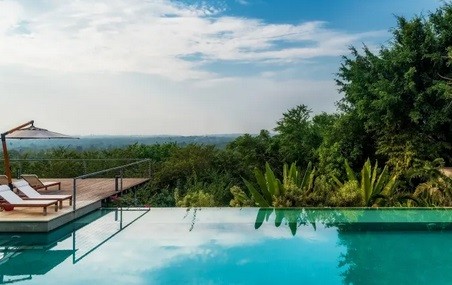 South India:
Sitting on the banks of the Kabini reservoir, this resort is nestled between Bandipur Tiger reserve and Nagarhole National Park. You can choose from a villa, bungalow or cottage – each offering mesmerising views of the lake, an abundance of space and personalized service at its best.
Don't miss: Retreating into the jungle to spot animals like Tigers, Leopards, Black Panthers, Elephants, Spotted deers and many more.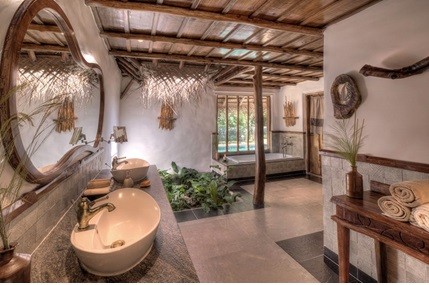 Former home to the Director of Tata Coffee, this villa exudes colonial charm. Choose from rooms with private verandahs or heritage rooms that match international luxury standards. Wake up to views of the coffee plantations as the private chef serves up lip-smacking dosas, chutneys and stews.  
Don't miss: Practise your golfing skills or get outdoorsy with a visit to the he Nagarhole National Park and Namdroling Monastery.
This massive four-bedroom villa is set against the glistening views of the Arabian sea. Choose to swim in the infinity pool, kayak in the backwaters or pamper yourself in the luxurious bathtub. It is a perfect place to relax, wine and dine with your loved ones.
Don't miss: Enjoy Kerala's famous Ayurvedic spa and massage service for an injected dose of relaxation.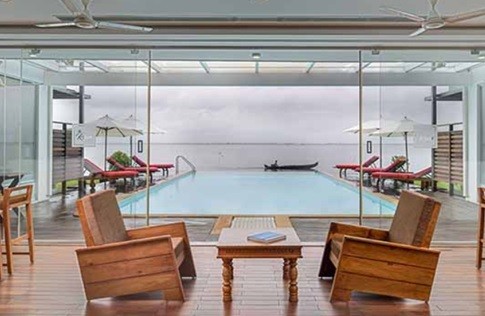 An old-world charm meets luxury at Jardiné featuring a cosy fireplace, antique furniture and large glass facades for lots of natural light. There are only hues of green everywhere, a lovely greenhouse as well as an outdoor gazebo.
Don't miss: Trek to the Dolphin's nose for stunning views of the hills.
North & North East India:
This 163-year old gem has been refurbished into a stunning homestay, while preserving its vintage charm and adding modern luxury. There are only 7 suites at this property doused in soothing aesthetics with furniture inspired by Victorian heritage. Add to this the scent of deodar trees and the serene views of the Himalayas to make an unforgettable holiday.
Don't miss: For avid readers, you can borrow a book from the vintage-style library and read it by the fireplace at the patio.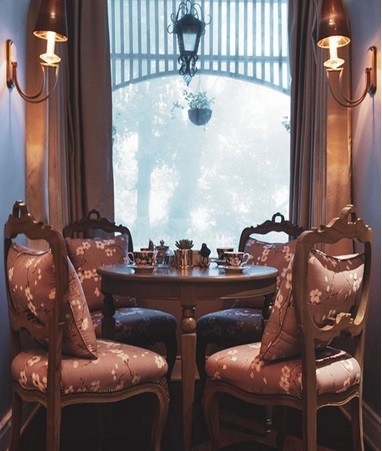 Set in the shadows of tea gardens on a 22-acre land, this homestay is a bio-diverse ark with 1,00,000+ plants, 75+ species of birds and 72+ species of butterflies. This property is organic certified where one can experience mindful tourism and a sustainable lifestyle.
Don't miss: Visiting  Kaziranga national park and your chance to spot the one-horned rhino.
Built in 1840, this landmark derives its name from Sir Walter Scott's poem. You will be welcomed by warm fireplaces, wooden beams, and elaborate brick arches. The sunsets, food and rustic charm will take your breath away.
Don't miss: The library is the sweetest spot, igniting that love for reading once again.
Steer away from the conventional melancholy of vacationing in hotels and travel to hidden gems that encapsulate local experiences.