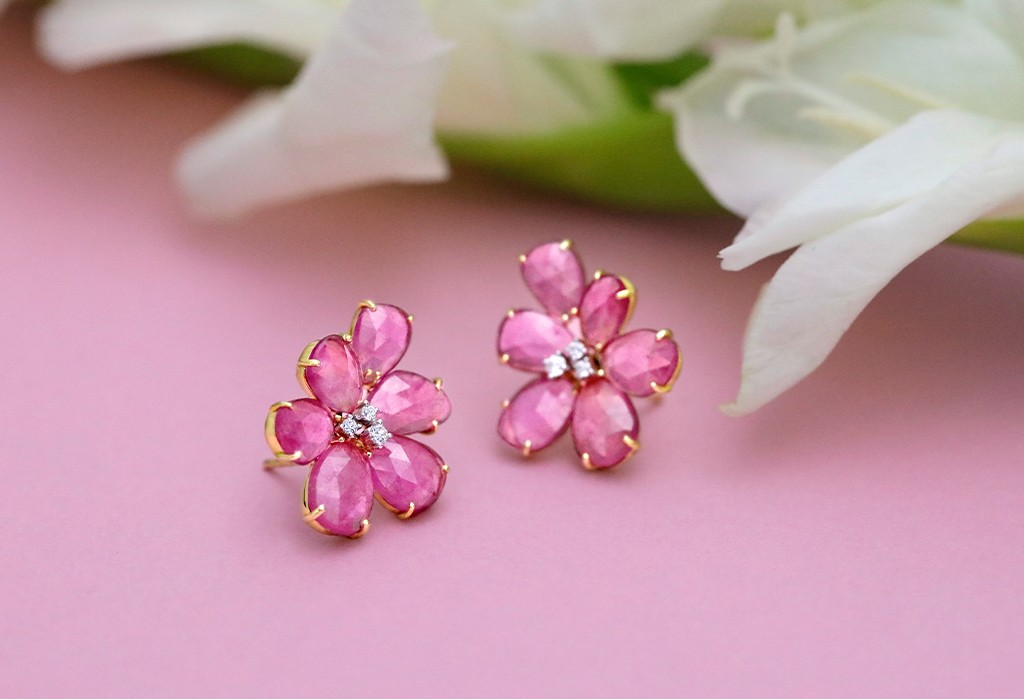 The Ultimate Valentine's Day Bling Gift Guide For Him and Her
It's the advent of romance and all things love! With Valentine's day around the corner, everyone's singing to the tunes of love and thinking of the perfect gift for their paramour. Whether you are a romantic or not, gifts go a long way in showing appreciation- the strongest emotion of love. With a staggering number of things to choose from, narrowing down the perfect pick can be overwhelming. Throw away the clichés this year and express your love with grandiose gestures and a sense of style. Nothing quite says 'I love you' more than the shimmer of a diamond. From cufflinks for him to statement rings for her, here is a curated list of jewellery to make your Valentine's heart grow fonder.
For Him
1.      Cufflinks
An excellent opportunity to subtly tweak your partner's style from scruffy to classy. The cylindrically designed cufflinks feature ruby disks, diamond-studded ringlets, and tanzanite dome ends, set in 18K gold, reflecting exceptional aesthetics.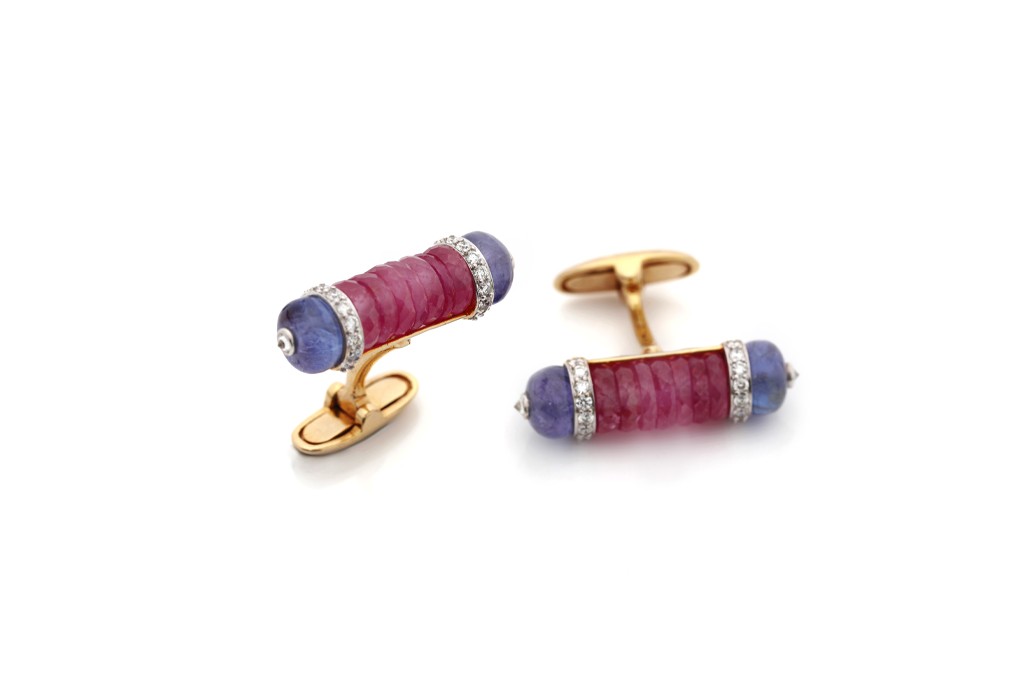 2.      Brooch
Passion with hints of playfulness will make your partner swoon over you. Gift your partner this creative 'Signature Bee', a personal favourite design brought to life by The House of Rose's Creative Director, Biren Vaidya. A statement brooch with wings featuring diamonds and rubies, the Bee's body is intricately designed with _ brown diamonds studded in 18K white gold.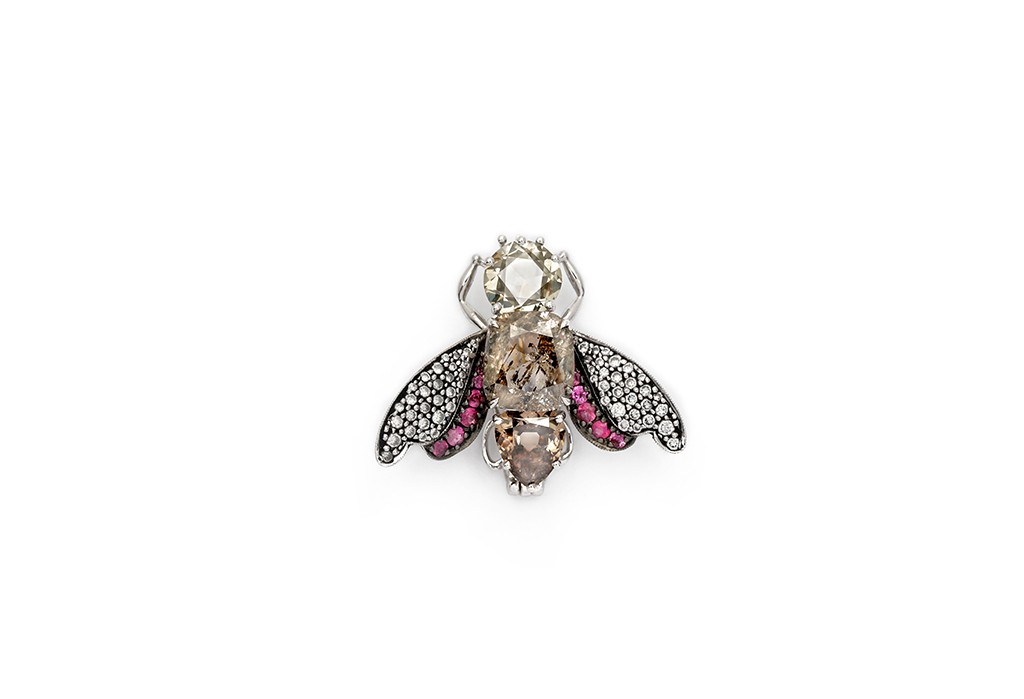 3.      Sherwani Buttons
If your other half loves looking his best in traditional attire, why not go a step further and glam up the look for him with Rose's Sherwani buttons. Carved rubies form the core of the button and diamonds weave its periphery- the perfect blend of tradition and luxury.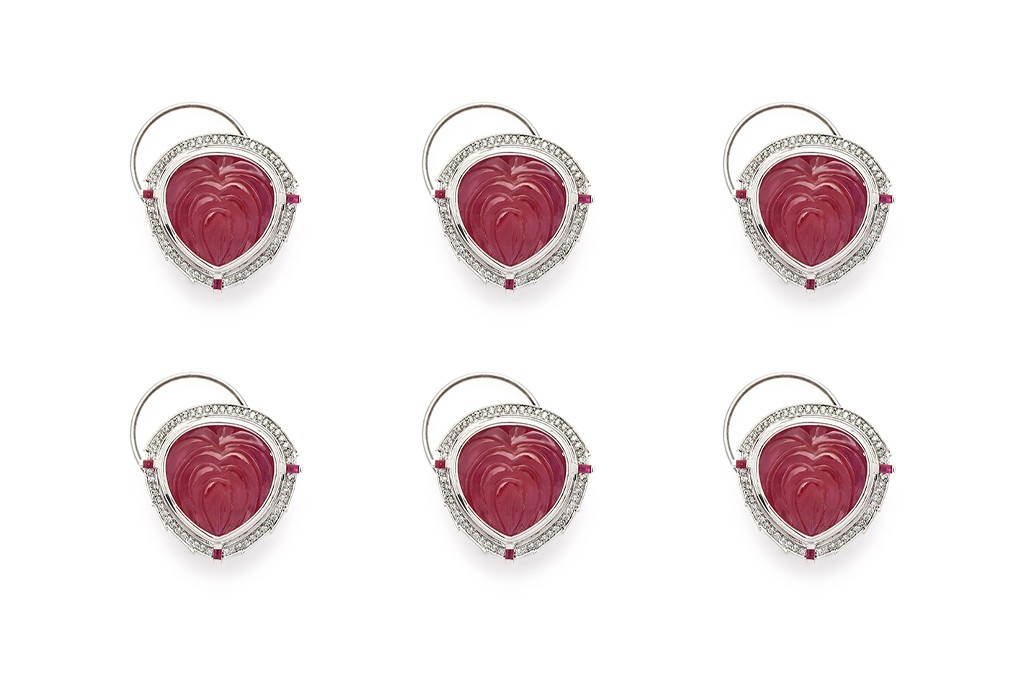 For Her
1.      Cuff Bracelet
A gift that is dreamy and will make her feel on top of the world, this cuff bracelet sits sensually around the wrist, combining the beauty of emeralds and diamonds. The captivating design features _ melon emerald beads, pave studded diamond ringlets and an imposing art deco motif center with black onyx highlights.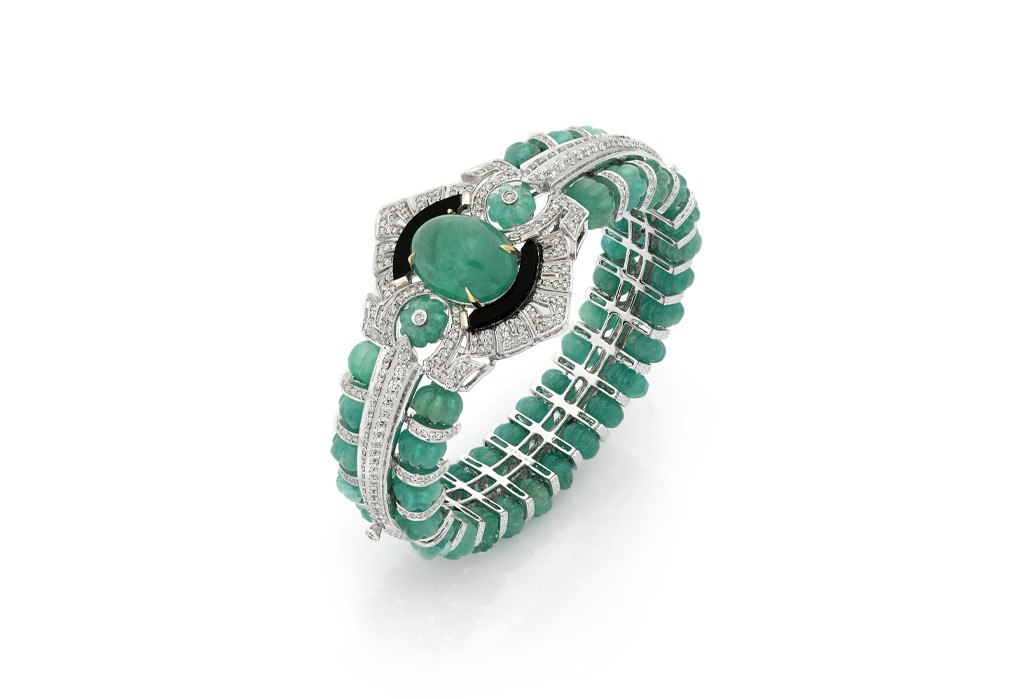 2.      Solitaire Ring
There are a hundred ways to say 'I love you', but the one gift that exemplifies this expression is a 'solitaire'. Unlike any other jewel you've seen before, this ring has the effervescence of a ___ cut solitaire resting gracefully on a bed of ruby beads.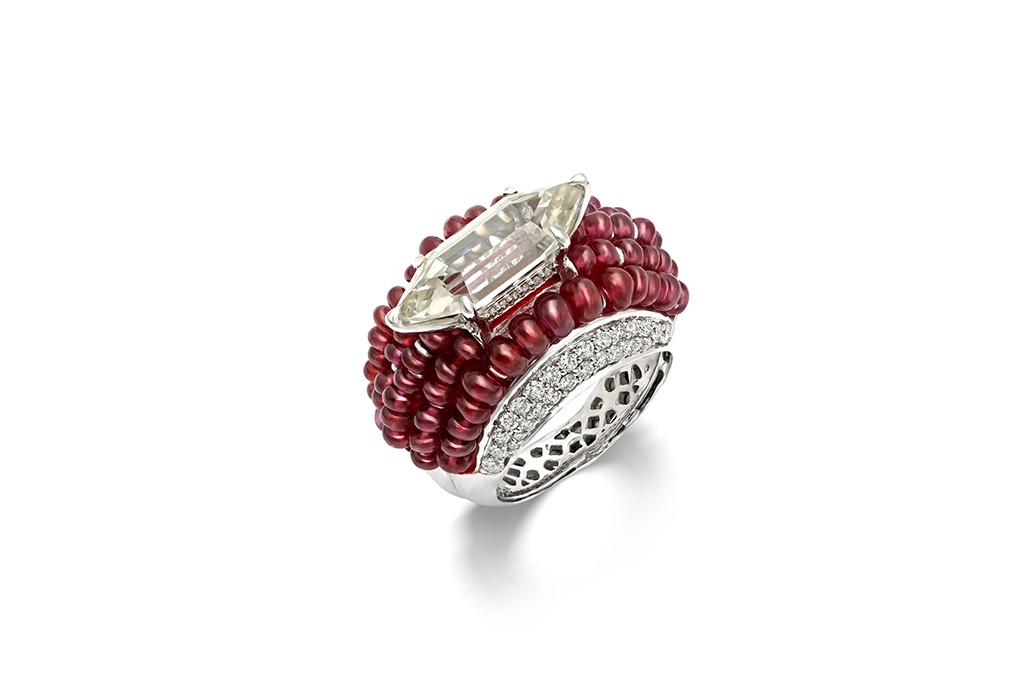 3.      Sautoir Necklace
Shower your lady love with a Bella Rosa sautoir necklace that will fit perfectly with her daily ensembles. The diamond-studded halos and ringlets, as well as the tanzanite bead finishing touches, dangling from a _ chain, add a dash of haute style to this everyday luxury piece.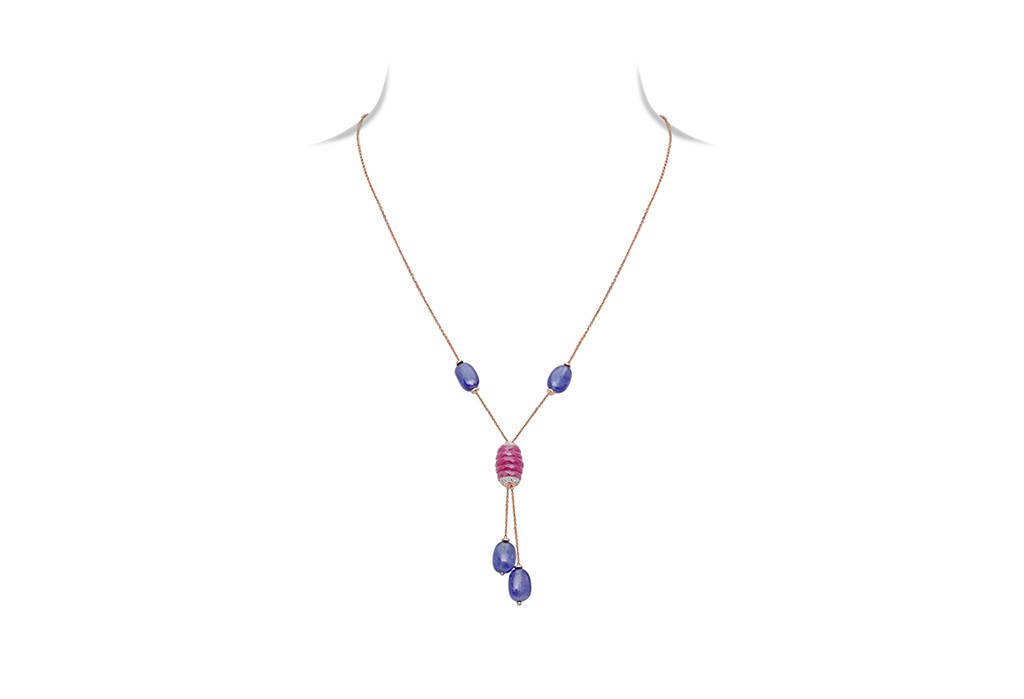 4.      Pearl Earrings
Diamonds may be a girl's best friend, but Pearls are her forever friend. Watch her look her best as she wears this pair of earrings, crafted with a central Baroque Emerald.  Asymmetrical Keshi pearls form petals, which are highlighted by natural brilliant-cut diamonds, and strands of cascading emeralds.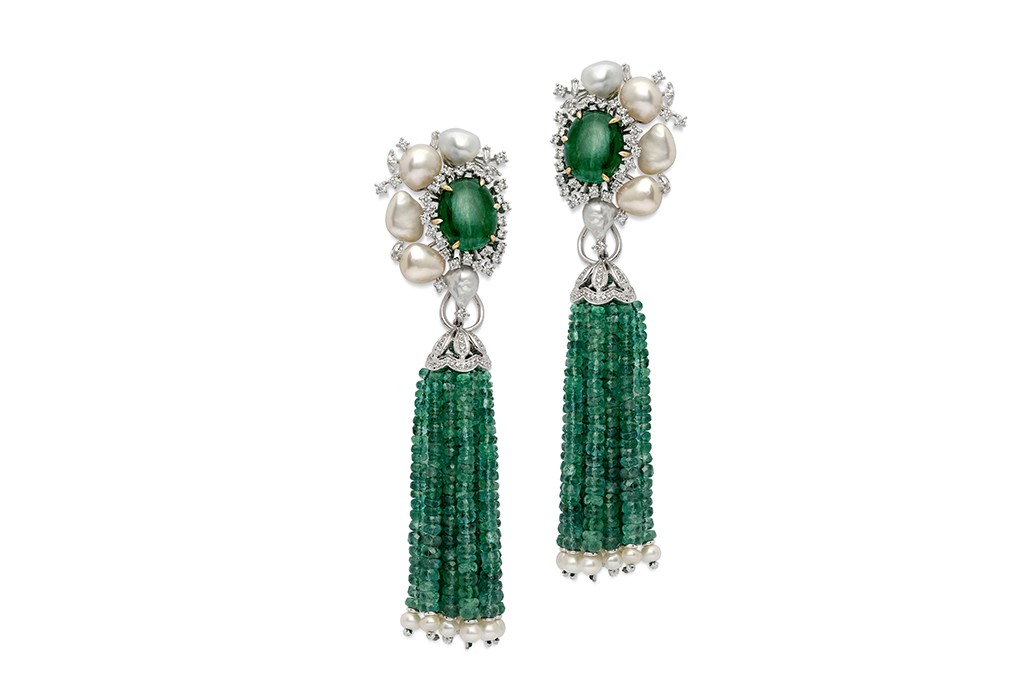 5.      Statement Ring
If gifting a ring is on your mind, you can never go wrong with a sparkly bauble. This cocktail ring has tanzanite beads playfully surrounding a diamond solitaire centre. The freshwater pearls weave an ethereal fringe, giving your lady an elegant and youthful look.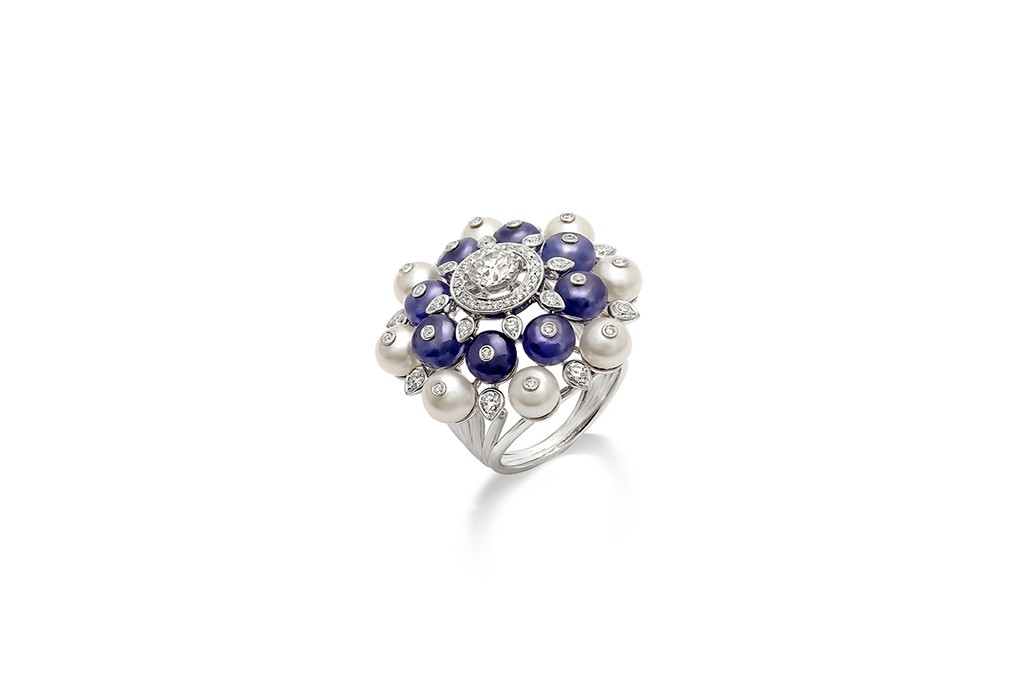 This Valentine's day let there be an air of whimsical romance, with a showering of unforgettable gifts and oodles of love.