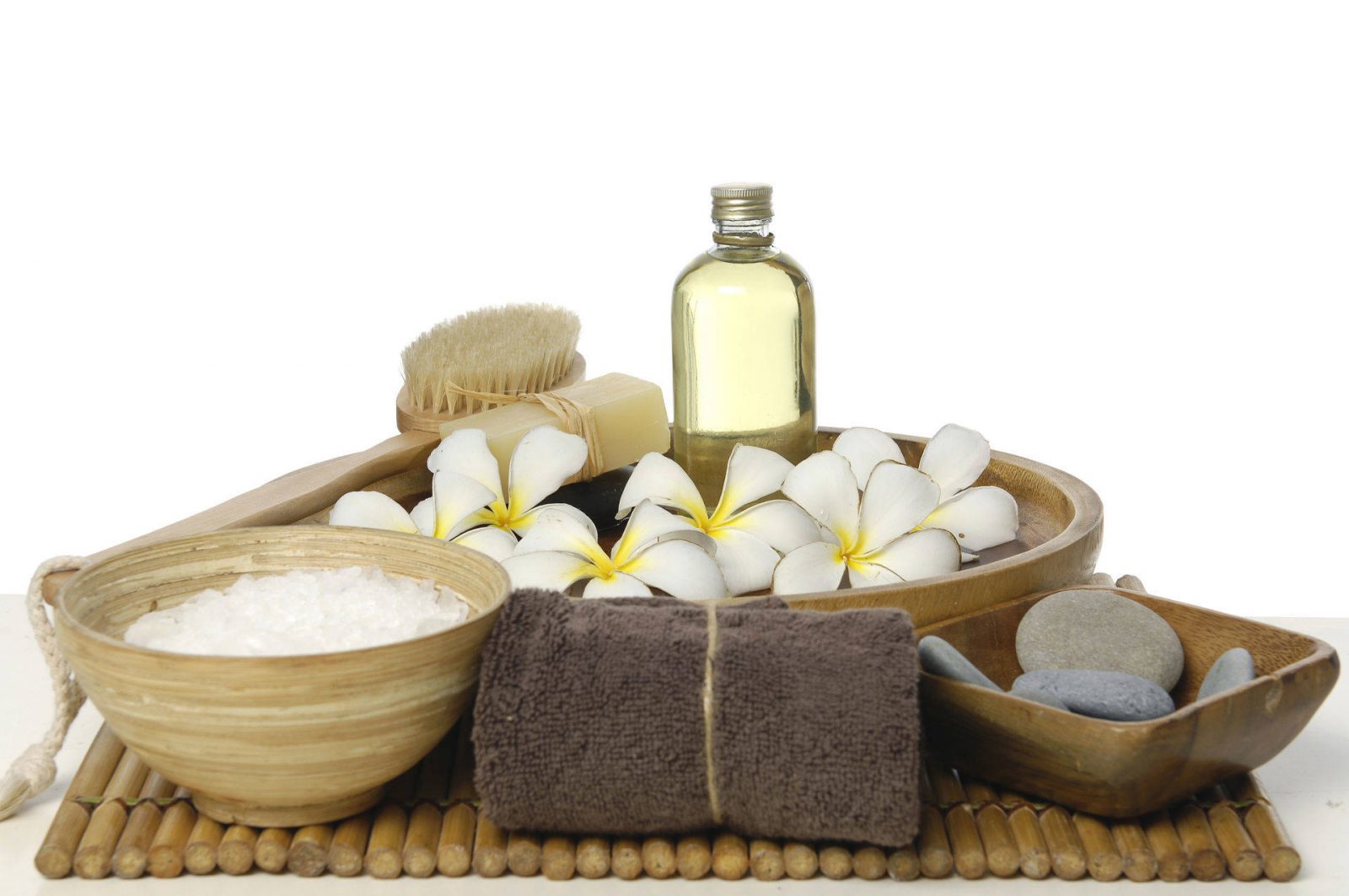 Nature's Nourishment At Home
While the world runs in a frenzy, a little self-care and pampering can go a long way in giving us moments of tranquillity and peace. Secrets from your grandma's kitchens are today's best beauty treatments. It's an opportunity to learn natural, time-tested ways to heal our body, with organic fruits and essential oils, to nourish you while making you feel and look good. For centuries now, Indian remedies have been the cornerstone of beauty products, so it's a good idea to raid our pantries, and indulge in the healing powers of natural ingredients.
(Note- All mixtures below have natural preservatives, like sugar, oil and salts. However, while transferring mixes into jars, make sure that they are dry, air-tight and stored in a cool dry place.)
Oatmeal honey butter bath bombs.
Draw yourself a luxury bath with these bath melts which will rehydrate your skin as well as get rid of any soreness or tension in the muscles. Light those scented candles and relax while the butter and honey mixture nourishes your body with vitamins and minerals.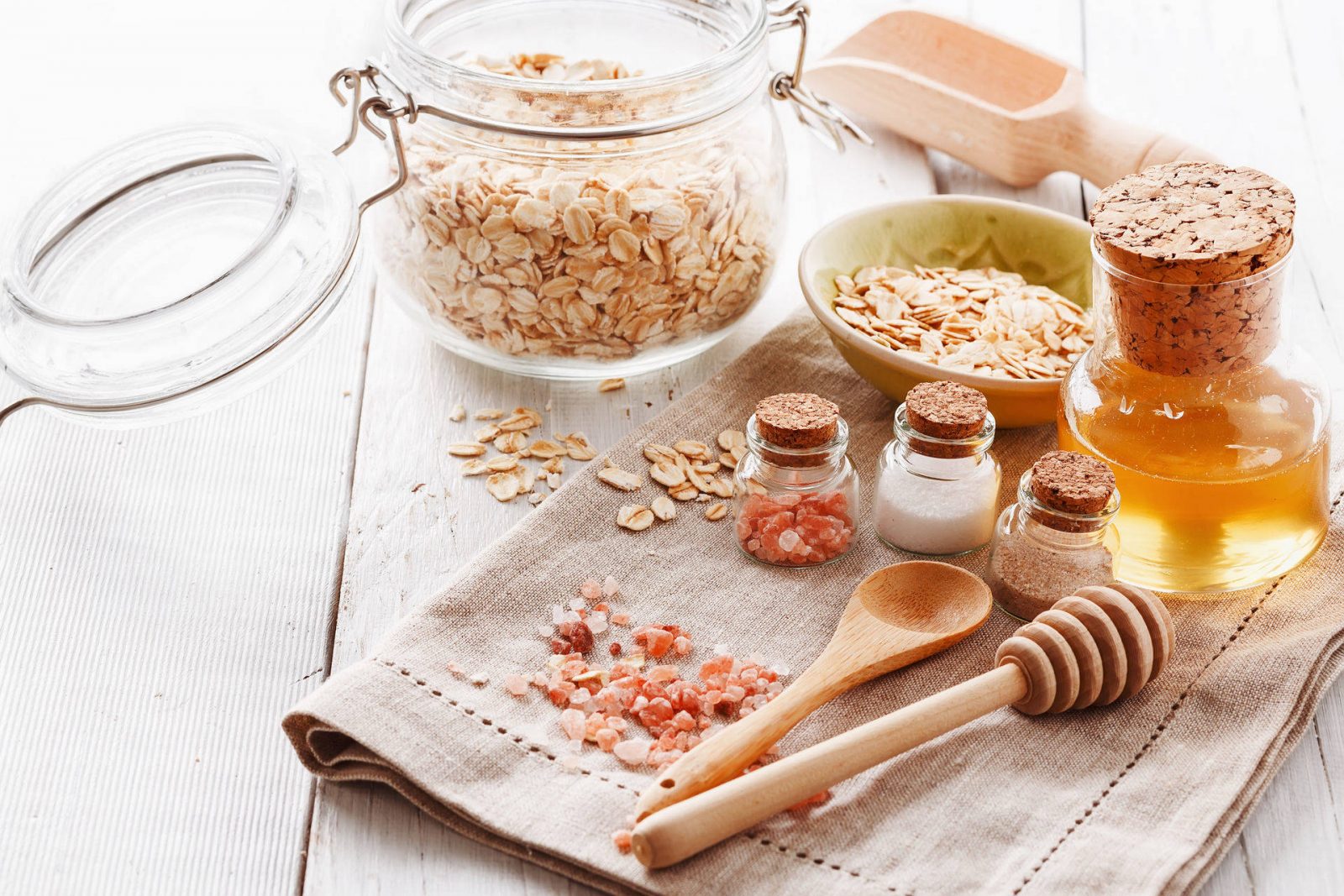 You need:
70 grams of Organic Cocoa Butter
50 grams Organic Virgin Coconut Oil
40 grams Organic Whole Oat Flour
20 grams Honey Powder
Directions
Combine cocoa butter and coconut oil in a double boiler and heat until fully melted.
In a second heat-proof vessel, mix together oat flour and honey granules.
Pour about half of the melted fats into the powders and stir well. Break up any clumps.
Pour the slurry of fat and powder back into the double boiler and mix again.
Stir the mixture well, then pour into moulds. Stop to stir again as needed to keep the oat from settling. (A silicone ice tray, chocolate moulds or muffin trays can be used as moulds, avoid using plastic because of the temperature of the mixture)
Allow the bath melts to cool and harden completely before removing from moulds. This step can be sped up by cooling the melts in a refrigerator or freezer.
Almond oil Moisturizer
The constant soap and sanitizer making your hands thirsty? Well, this simple 3-ingredient, easy to store moisturizer is free from all chemicals and immediately rehydrates your skin with vitamin E. Both shea butter and almond oil are rich in oleic and linoleic acids, and minerals such as calcium, potassium, and magnesium. You can add essential oil of your choice, we would recommend tea tree or lavender for its multifold nourishing benefits and sweet scent.
You need:
1/4 cup raw shea butter
4 tsp sweet almond oil
2 drops of essential oils (optional)
Directions:
Melt your shea butter in a microwave, and take it ours as soon as it's a liquid to prevent it from burning. You can also use a double boiler, however, mix thoroughly while the butter melts.
Add in your essential oil and mix thoroughly.
Now take it off the heat and stir in the almond oil, a little portion at a time.
Voila! pour the mixture into a glass jar, this can be stored for up to 3 days.
Brightening Blueberry Face Mask
The tropical blueberry is rich fruit, with antioxidants and 20 vitamins, it's the superhero your skin deserves. This blueberry mask is a treat, with the pungent smell of berries and the enriching properties of lemons and cucumbers. While they are popular hydrating agents, cucumbers are also known to reduce wrinkle lines and pigmentation.
What do you need?
1 tablespoon crushed ripe blueberries.
1 tablespoon lemon juice.
1 tablespoon cucumber juice.
2 tablespoons baking soda.
2 tablespoons of water.
Directions-
Crush the ingredients together in a food processor into a thick paste.
Apply the paste onto your face with a clean facial brush and let it sit for 15-20 minutes.
Once dry, rinse well with warm water, do not use soap.
Avocado hair pack
This particular hair mask is enriched with essential fatty acids, which have repair and conditioning properties like no other. Avocado folate (which repairs damaged cells), Vitamins C and E ( both promote hair growth), which moisturise and intern provide shine to your hair. The protein in this pack helps everyday wear and tear of the hair by protecting it from pollution and harsh sunlight.
INGREDIENTS:
– 1 avocado
– 2 eggs
– 1 tablespoon of honey
– 1 tablespoon of Coconut Oil
Directions-
Mash the avocado with the help of a fork, as finely as possible.
In a large mixing bowl combine all four ingredients and mix them thoroughly to make a smooth paste.
Comb the mixture into your hair with a detangle comb or use your fingers to gently massage your scalp and then spread the mixture from root to tip.
Rise the mixture and then shampoo as usual, preferably with an SLS and paraben-free hair product.
Hibiscus foot scrub.
The hibiscus flower is said to have a soothing effect on the body and mind, hence it is used in beauty products and also brewed for tea. Hibiscus Petals are ancient Indian antidotes to naturally tighten skin and defend hair against premature greying. As a foot scrub, hibiscus will exfoliate dead skin, leaving your feet smooth and relaxed.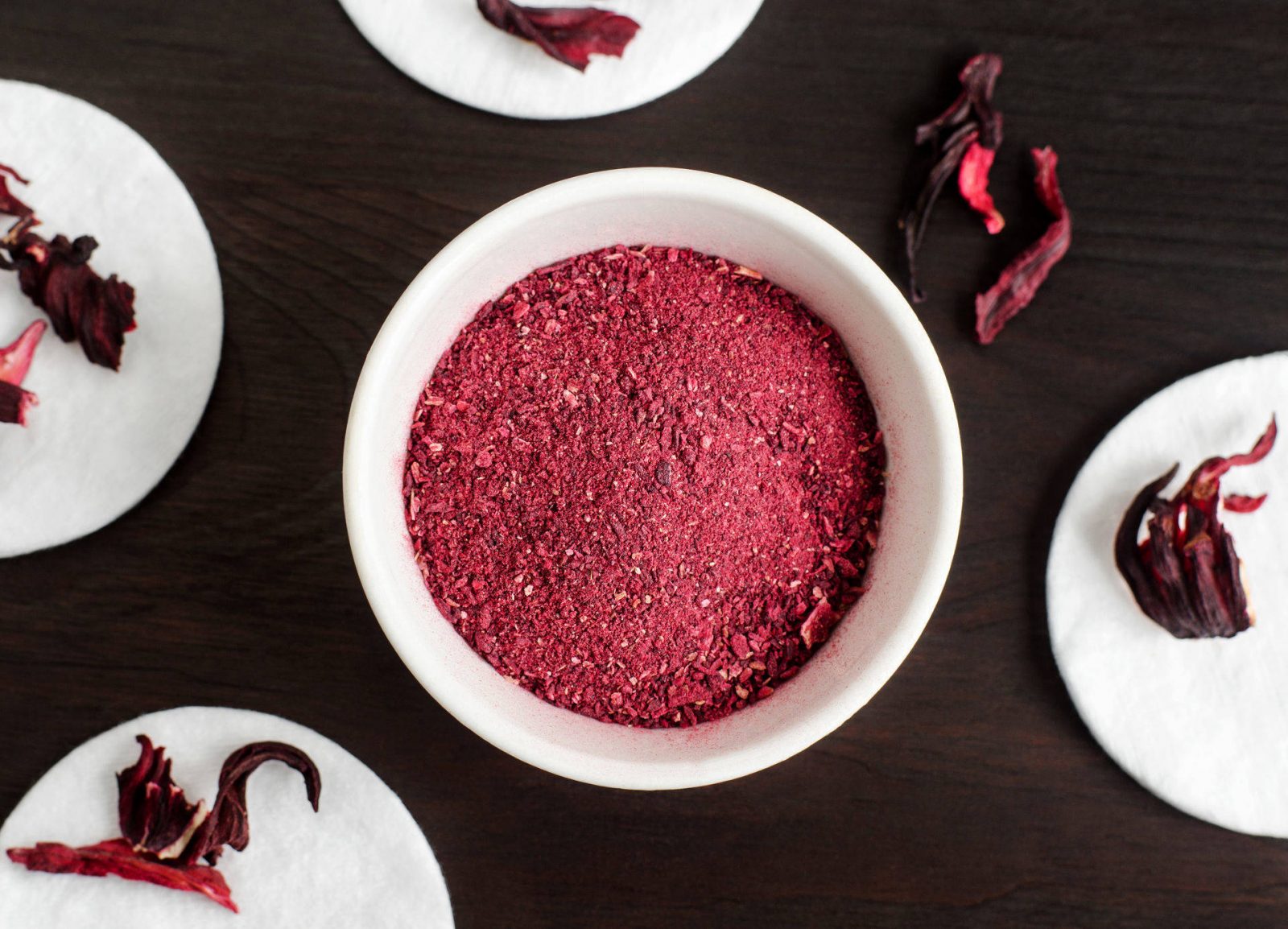 What do you need?
1. 1 cup granulated organic sugar
2. 1/2 cup fractionated coconut oil.
3. 10 drops ylang-ylang extra essential oil
4. 1/4 cup organic hibiscus flowers (or hibiscus powder)
Directions
1. Mix the granulated sugar and fractionated coconut oil in a large glass bowl until combined.
2. Add the ylang-ylang essential oil and mix thoroughly.
4. Grind your hibiscus petal using a mortar and pestle or with a coffee grinder. Hibiscus petals can be abrasive if not ground finely, especially if you choose to use this scrub on your face.
Add your ground hibiscus to the scrub and mix to combine.
5. Transfer the scrub to a glass container or mason jar with an airtight lid.