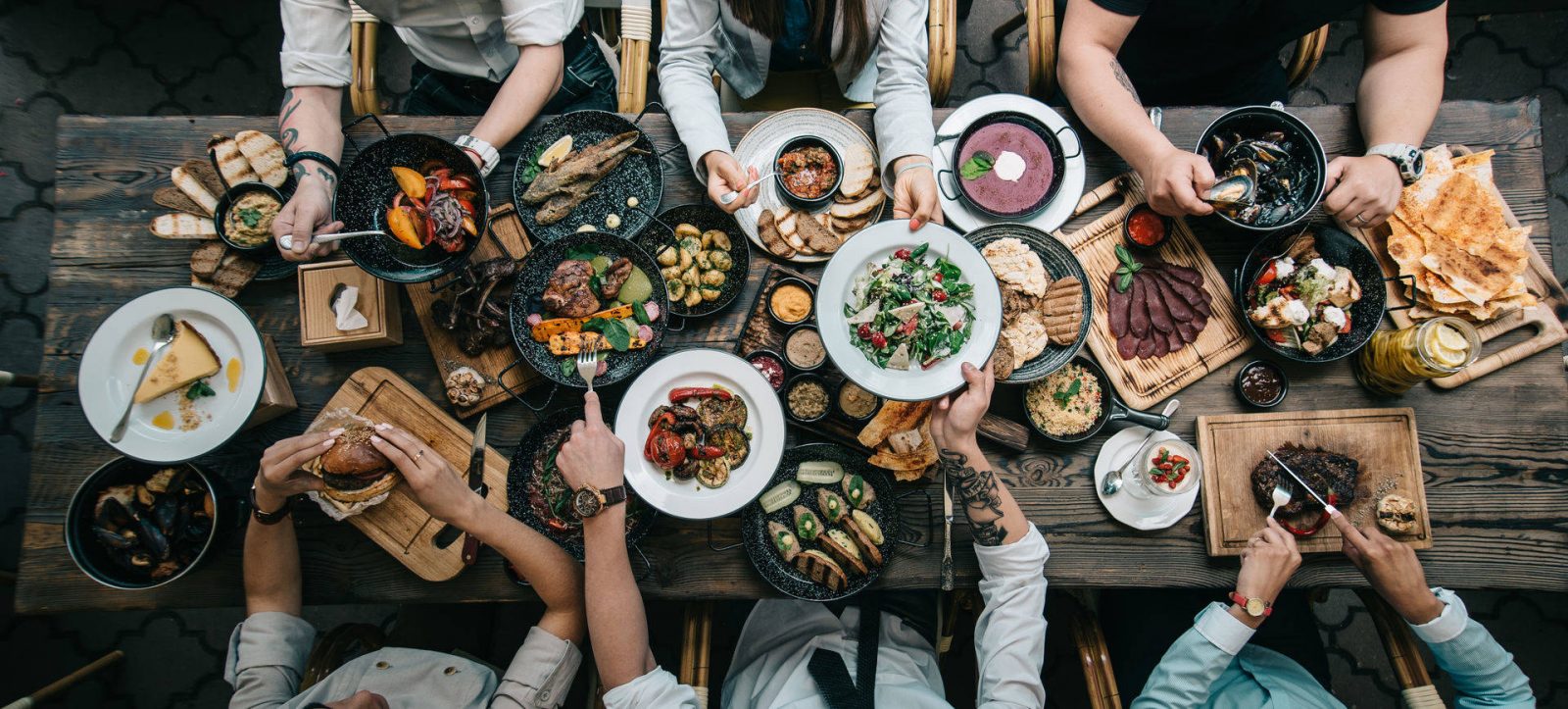 A Palate Escapade: 10 Best Recipes To Try For At-home Fine Dining
10 recipes to try for at-home fine dining.
The pandemic has struck the restaurant industry the most and as gourmands we miss treating our taste buds to the creations of culinary artists. With the extra indoor hours, its time to solicit our fine-dine cravings with our own talents and experiments. Here, we have compiled recipes from the books of the best chefs in the world, at your disposal.
Chef Wong's Mulligatawny Soup
Ethnically Canadian, this soup recipe is a delectable pick for the Indian monsoon. It's a creamy texture and fruity finish is like the cosy spot in a blanket in the mountains. Chef Wong's, previously a BBC chef, recipe is a cinch, with simple ingredients from your existing pantry.
Chef Wong's Mulligatawny Soup Recipe
Neil Perry's Korean-Style Tuna Tartare
Neil Perry, an exclusive chef to Rockpool in Australia, is best known for his Asian creations. His tuna tartare is a texture joyride, a best-seller that is sure to satisfy the culinary critic in you. The soft tuna and the crunchy cabbage, with a hint of rich Asian flavours, is all you need to find the undiscovered chef in you.
Neil Perry: Korean-style tuna tartare
Tempura Vegetables With Paper Of Raw Vegetables By Chef Fabrizio Marino
From the books of Chef Fabrizio Marino, head chef of the only vegetarian Michelin star restaurant in Italy, this vibrant starter is packed with sublime flavours. A kick of wasabi pesto, with the zing of citrus, makes this dish a palatial wonderland. Let's take a moment to appreciate the crush of the tempura batter, finished with overnight marinated vegetables. This simple in sourcing, complex in tasting and remarkable in texture dish is the best bet to show off your culinary skills.
Manish Mehrotra's Soft Shell Crab
Manish Mehrotra, the award-winning head chef at Indian accent (New Delhi), has a signature dish. A careful amalgamation of Goan and Kannada flavours to create a delicate oh-so-rich coconut based curry. Looking for Incredible India? It's right here.
Good Earth's Chef's Table | Manish Mehrotra
Anjum Anand's Sticky Barbecue Wings
A fine- dine take on our beer companion, chicken wings. While not a delicacy, Anjum Anand, an English Tv chef, food writer and acclaimed food critic, presents his take on chicken wings, that shifts the paradigm and mixes fun with fine. The sweet-chilli flavour paired with a soft chicken juicy chicken, makes for the best at-home cocktail snack.
Sticky Barbecue Chicken Wings featured in Chaat Magazine
Joey O'Hare's Marmite Roasted New Potatoes In Watercress sauce with Tarragon and Almond Dressing
While potatoes don't scream gourmet, we can't deny the versatility of their taste and texture. This delicate recipe by chef Joey O'Hare, an artist in her own right and the head of the Food With Time Project in the UK, is a symphony of watercress with a punch of lemon. Enriched with cashews the sauce gives way to the crunch of the potato and the chunk of the pesto, to bring out the best flavour in all of its vibrant ingredients. If you're looking a rich yet, a delicate recipe, your search ends here!
Watercress and New Potato Salad Recipe
Sweet And Sour Garden Vegetables By Alain Passard
The winner of the Chef's Choice and Sustainable Chef award, Alain from Paris is all about fresh products and versatile ingredients. This particular recipe is a delicate lemon vinaigrette which adapts into a vegetarian or meat preparation. A fine salad, with directions to plate it like a pro, ready to be savoured.
Sweet and sour garden vegetables by Alain Passard
Masanori Tomikawa's Sukiyaki
Chef Masanori's recipe of Sukiyan from the Michelin Star Yamazato restaurant, of Hotel Okura Amsterdam, is an Asian wonderland. The rich in flavour and diverse in ingredient Japanese dish is a perfect bowl of comfort during the chilli breeze of the monsoons. While mushrooms and beef are a classic for a rich broth, the mirin adds a zing to tickle your tastebuds.
Masanori Tomikawa's Sukiyaki | FOUR Magazine

Alessandro Negrini And Fabio Pisani's Risotto with Olive Oil, Shrimps and Oregano
Italian flavours are a spectacular bet for fine-dining, especially in sublime shrimp risotto, with fresh herbs. The recipe by Chefs Negrini and Fabio of 2-Michelin-Starred, Il Lugo di Aimo e Nadia, gives a palette trip to Valtellina. With easy to source ingredients, this dish is a crowd-pleaser.
Alessandro Negrini and Fabio Pisani's Risotto with Olive Oil, Shrimps and Oregano | FOUR Magazine
Vito Mollica's Spring Carbonara
A heartwarming pasta dish to bring you solace, this recipe brings together cheese and meat in a symphony of Italian flavours. Vito Mollica the chef of Michelin-starred Palagio at Four Seasons Hotel Florence, gives this elegant dish a twist with peas and beans. This dish would be savoured by all age groups and how.
Vito Mollica's Spring Carbonara | FOUR Magazine
Raspberry soufflé by Dominic Chapman
Dominic Chapman, a fourth-generation chef – at the highly regarded Castle Hotel in Taunton, says this recipe has been in his family for over 60 years. Dominic Chapman's passion for food and ease of delivery is the basis of this decadent dish. The pungent flavours of raspberry packed into a delicate soufflé make the perfect end to a scrumptious dessert.

Jessica Préalpato's Anaïs Strawberries & Wild Strawberries
Jassica Préalpato, announced the best pastry chef in 2019, is the head chef at Alain Ducasse au Plaza Athénée, Paris (of course!). This particular recipe brings slightly complex ingredients to give "the feeling of being in Paris". A decadent dessert, with nature's candies, strawberry, it the farthest trip we can take right now.
Jessica Préalpato's Anaïs Strawberries & Wild Strawberries recipe