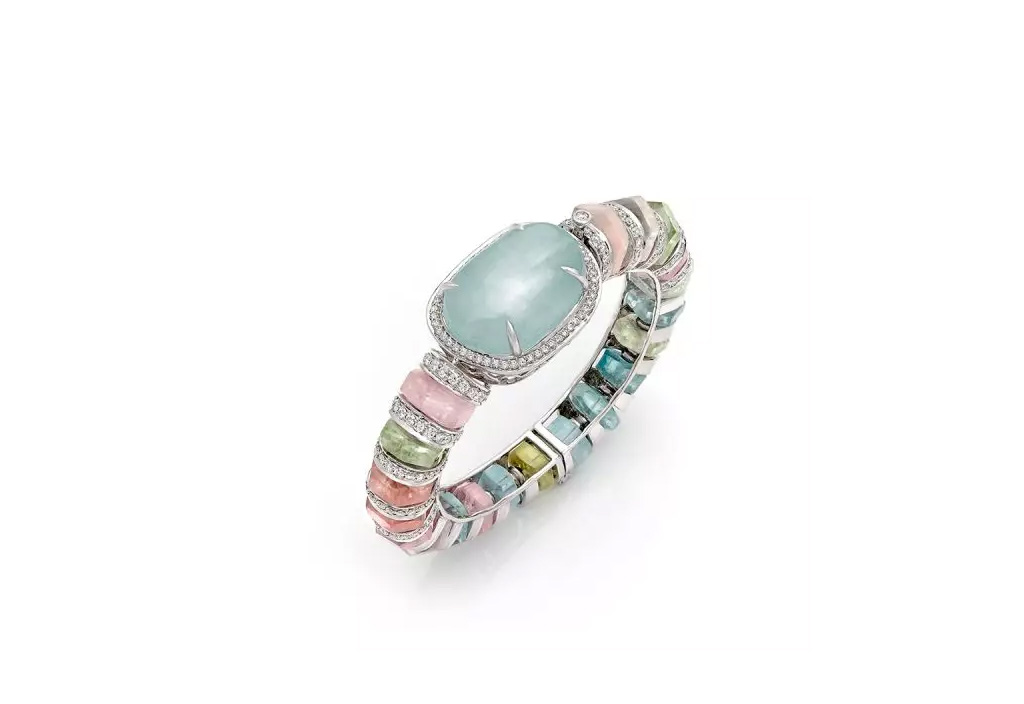 Top 5 Types Of Jewellery That Every Party Goer Must Have
A little party never killed nobody. Although the stilettos could do some bodily harm when the champagne makes one a touch woozy. The rest of the party ensemble will only inspire the mood and enhance the revelry. While the outfit is important, the accouterments of the sparkly kind are just as vital. Here are 5 types of jewellery that every party person should invest in:
The Cocktail Ring: Something bold. Something that makes a statement. Something that can't help but catch the eye. Big doesn't mean gaudy, it simply means bling. Who says a statement piece can't be refined? Try on the Emerald And Onyx Cocktail Ring from the house of Rose for size. This unique combination of green emeralds and black onyx enhanced by brilliant-cut diamonds creates an edgy modern look.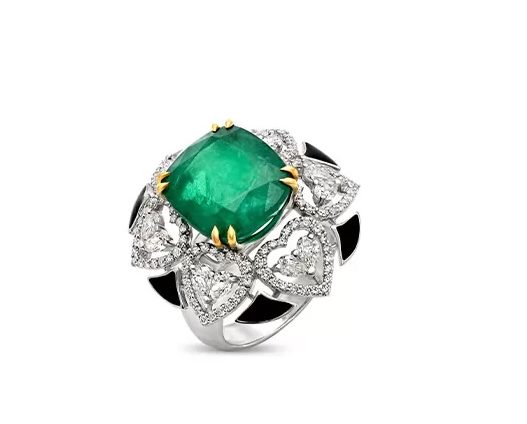 Go Gatsby: You can't go wrong with refined Art Deco pieces that scintillate and say it all out loud. What you need are earrings that dangle with a mesmerizing bent or bracelets that add lines decoratively around your wrist or pendants that add angles to your curves. The Rose Art Deco Diamond Filigree Earrings are a perfect medley of art deco symmetry with the delicacy of filigree to give you pure diamond shine on the lobe.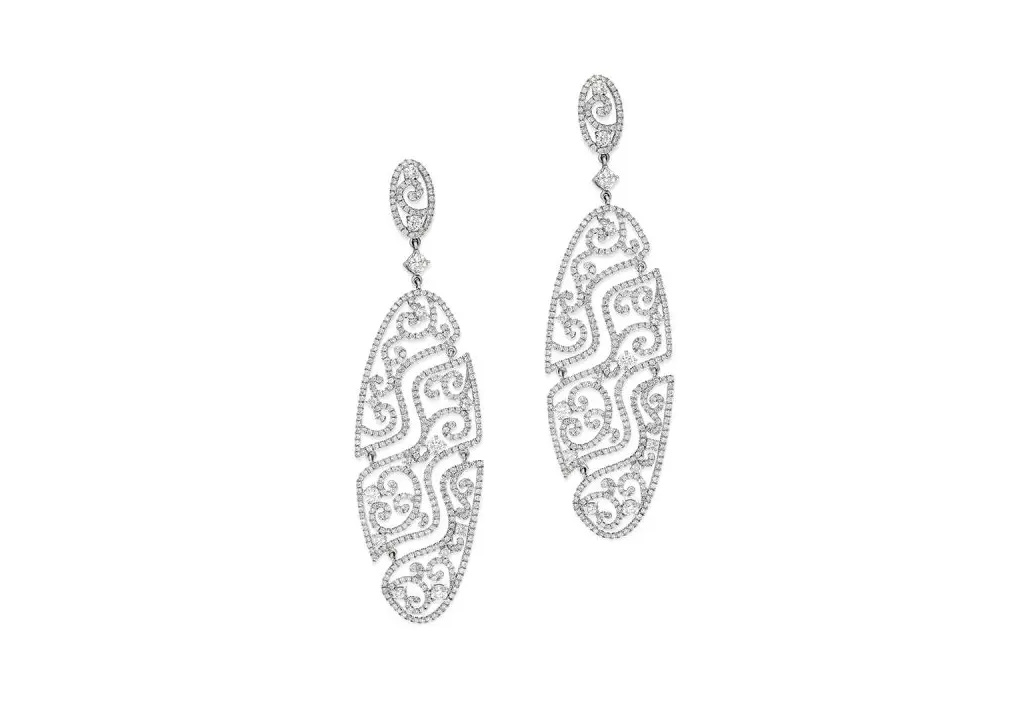 Off The Cuff: It's important to have the right bracelet to complement your night-out visage. Whether it's a gold and diamond circlet or a cuff bracelet with a mix of colour and sparkle, make sure it best suits the choice of earrings in your treasure box. For a unique touch of elegance, consider the Pastello di Aqua Bracelet which can be paired with simple solitaire ear studs for dramatic effect. The pastel-coloured aquamarine gemstones interspersed with diamonds create a spectacular melange of colour and brilliance – a magnificent reflection of millennial elegance.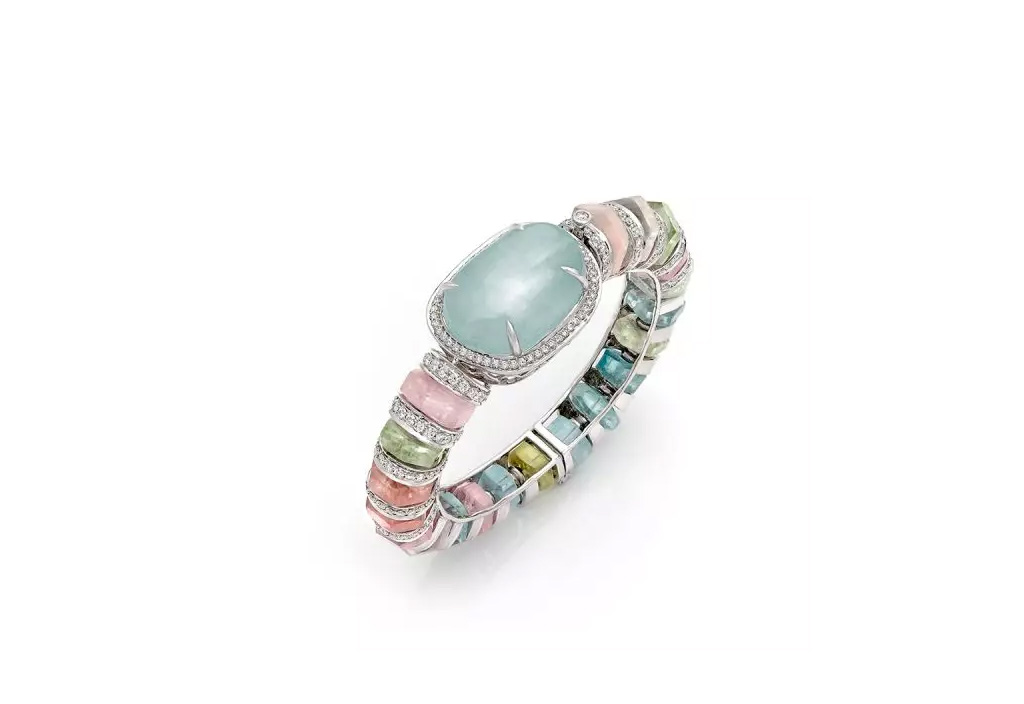 Studs & Drops: As the strobe lights dance patterns along your skin, they reflect off the radiance at your lobes. Look at statement ear studs that go beyond the solitaires and add the oomph to your outfit. The Pearl Feather Ruby Earrings lovingly showcase a central ruby surrounded by ethereal pearl feathers. And, If you're looking at something dressier then add in some drop earrings that tango along with you. The Pearl And Emerald Drop Bloom Earrings are a perfect example of a party pair flaunting Keshi Pearls in a tree silhouette with emerald drops.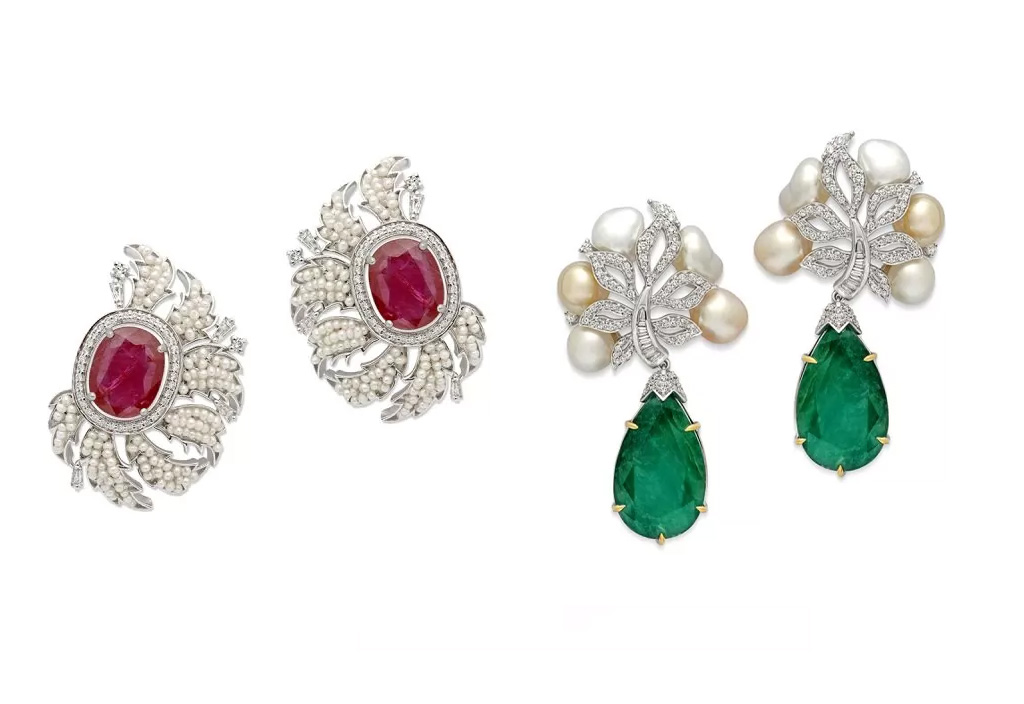 Modern Minimalist: If you prefer a more minimalist look for your night of frivolities then look at simpler medallion pendants around your neck or charms of significance that delicately graze your skin. Rose's Evil Eye Diamond Pendant Necklace is as much a talisman as it is a beautiful piece of jewellery with an 18kt gold mesh rimmed with diamonds in the traditional evil eye form. Alternatively, you can add a touch of vibrance and colour to your 'drunch' with the iconic Butterfly Motif Medallion Pendant Necklace. The enamel plate of this mesmerizing piece can be changed to bring out your choice of colour depending on your day's attire. Enhance your look with the versatility, vivacity, and vivid beauty of this stunning pendant.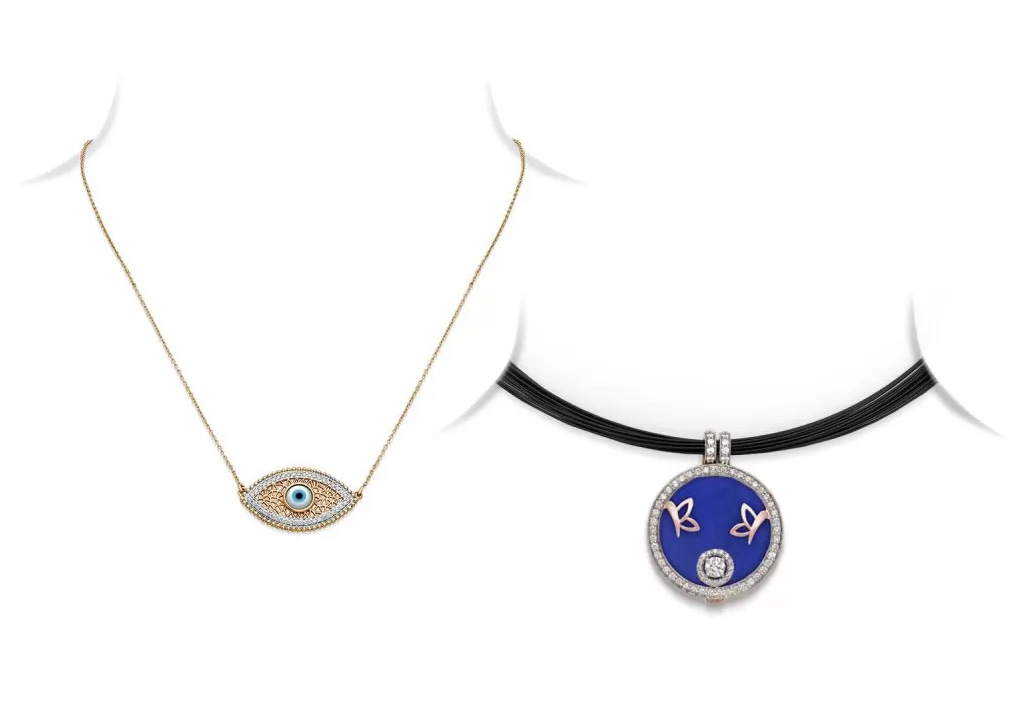 So, don those high heels ladies, put on your slinkiest best, and head out with towering confidence that will attract everyone to your table. Let your diamonds sparkle as bright as your smile and let your smile incite more revelry. Whether you are partying in the high rises of Hong Kong or the beach clubs of Mykonos or the yachts in Marbella or a favoured bar in your own city, just make the most of the music, the mayhem, and the madness of your Saturday night fever.